Even though we haven't reached the middle of August yet, I'm thinking autumn. The fall has always been my favourite season. The cooler temperatures mean I can open all the windows and let the breeze in and turn off the AC.  It's been so dry and humid this summer here in Southern Ontario a break from the heat will be a relief.  I'm looking forward to the crunch of the leaves under my feet, the smell of apple sauce cooking on the stove and pulling on my coziest sweater. The other thing I love about September is seeing all the new fall and winter trends for the home.  Here are some that I think are taking a deeper look at.
The 1970's is alive and well again this fall in home décor. Think tan leather, wood accents, shaggy rugs and fiber art like macramé. Most major retailers have jumped on the band wagon (or in this case the Ford Pinto) offering 70's inspired accessories and furniture with a edgier, more contemporary feel than the original.
My favourite 70's inspired piece is this oversize macrame wall hanging by a local artist who owns Simply Macrame. Isn't it gorgeous? A piece this big would work above a bed in place of a headboard, warm up a empty large living room wall or cozy up any space that could use some texture!
Crate & Barrel are selling these beauties on their Land of Nod site here:
Or a beautiful DIY option  with instructions can be found here.
Fur!  Another ode to the decadence and fun of the 70's.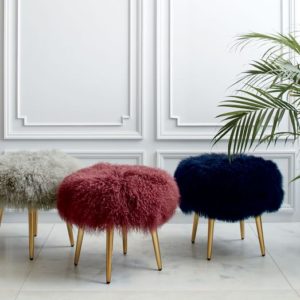 Try one West Elm's fuzzy footstools alone or grouped together in place of a coffee table. The gold legs ensure that these guys will be at home in traditional spaces as well as modern ones. And they kind of remind me of this!
***Update: Found this cute stools that look similar to the pricey West Elm ones at Hobby Lobby in the U.S. Aren't they cute?
Want something more authentic looking? Drape this reindeer hide rug from CB2 over a sofa or chair or layer it with other rugs (although Santa may not appreciate you messing with reindeer this way come Christmas!)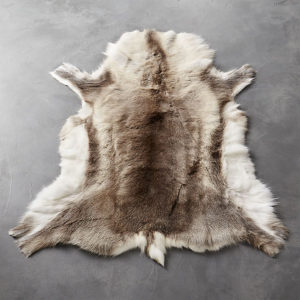 I'm happy to see that gold and brass fixtures and accents have stayed around and are holding their own with silver and nickel. This table from West Elm is a beautiful way to incorporate gold with this season's go to – marble.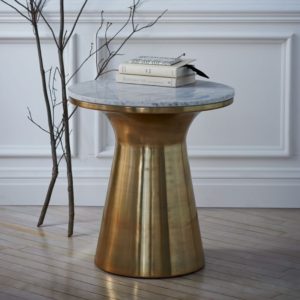 I think every room needs some drama – even if it's just the tension between mixed materials that have no business being together – like wood and concrete,  marble and metallic, or matte black with shiny gold or silver. There's plenty of dramatic tension this season and here's the proof: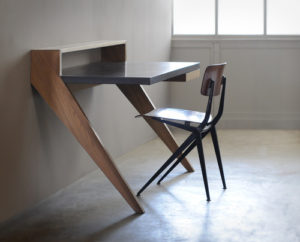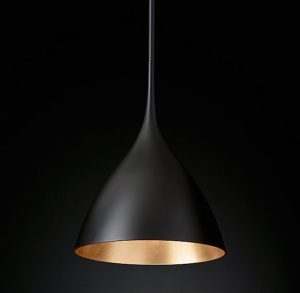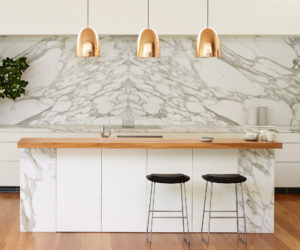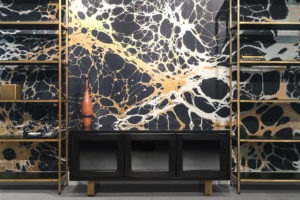 Geometric and patterned tiles are popping up everywhere from bathrooms to kitchens to entry ways here are some of my favourites:
I hope this quick round up of fall trends has you feeling inspired to hunt and gather your own unique look for your home!