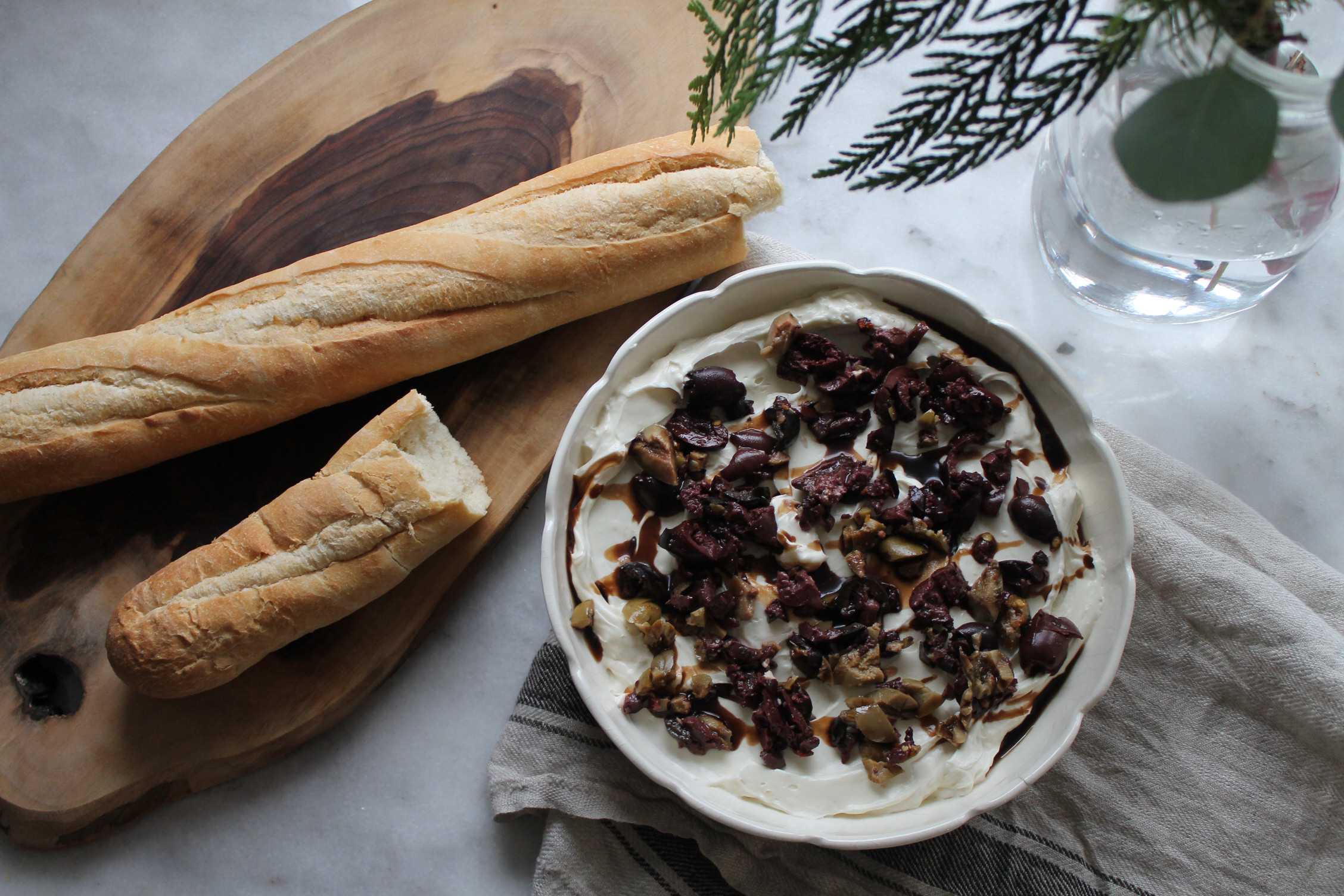 If there's one thing that frequent entertaining has taught me, it's how to whip up a good party appetizer. In my books a good app has to be tasty, easy to make, and easy to eat (if you need a fork, it's out!). So I'm thrilled to join this holiday appetizer recipe hop. Many of my favourite bloggers are taking part in this so I know the recipes are going to be fantastic!
Olive & Cream Cheese Dip
Olives and cheese account for two of my four major food groups (coffee and chocolate make up the rest) and this recipes brings them together in a perfectly dippable, spreadable appetizer that makes it easy to eat more of my favourite foods.
Ingredients
1 package softened cream cheese
1 tbsp of olive oil or olive brine
1/2 tsp crushed garlic
1/2 cup finely chopped olives – my favourites are Picholine, Kalamata and Niçoise but use whichever you like best
Balsamic oil for drizzling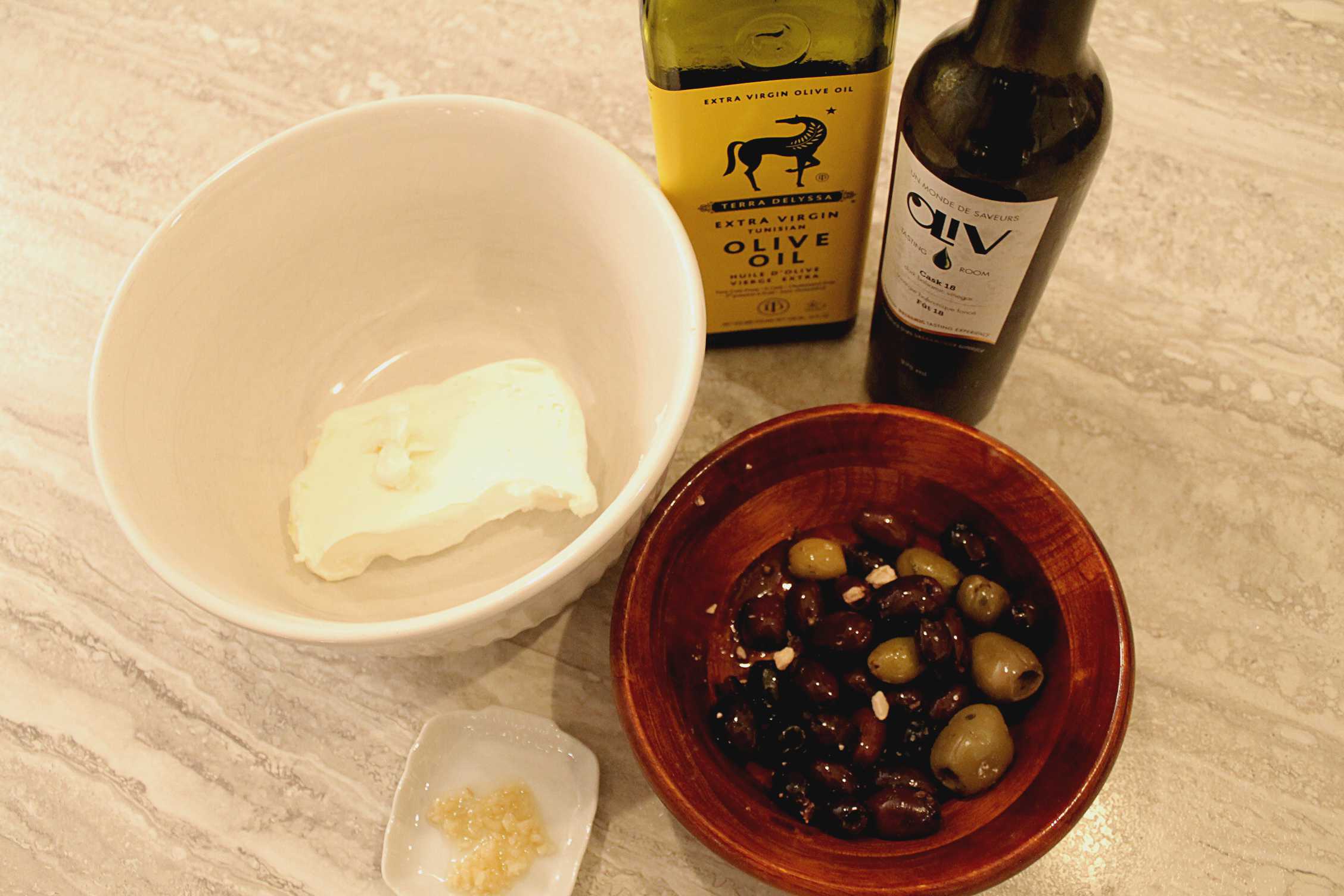 Directions
Let the cream cheese come to room temperature (or if you just can't wait, pop it in the microwave for a few seconds until soft)
Stir in the garlic and olive oil or brine.
Spread mixture in a shallow bowl or plate.
Top with chopped olives.
Drizzle balsamic over top and serve with crackers or bread.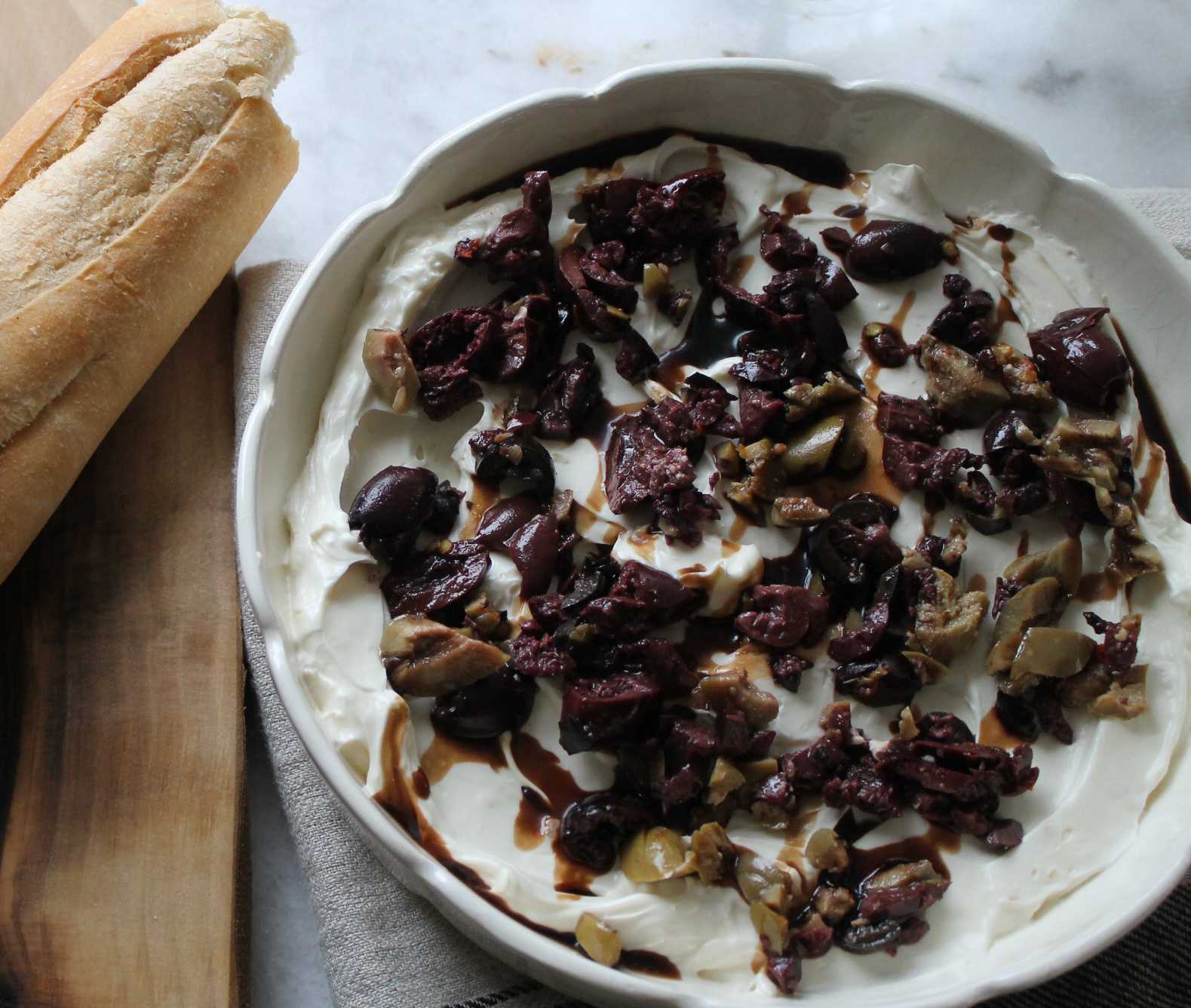 Even non-olive eaters have been converted with this easy hors d'oeuvre.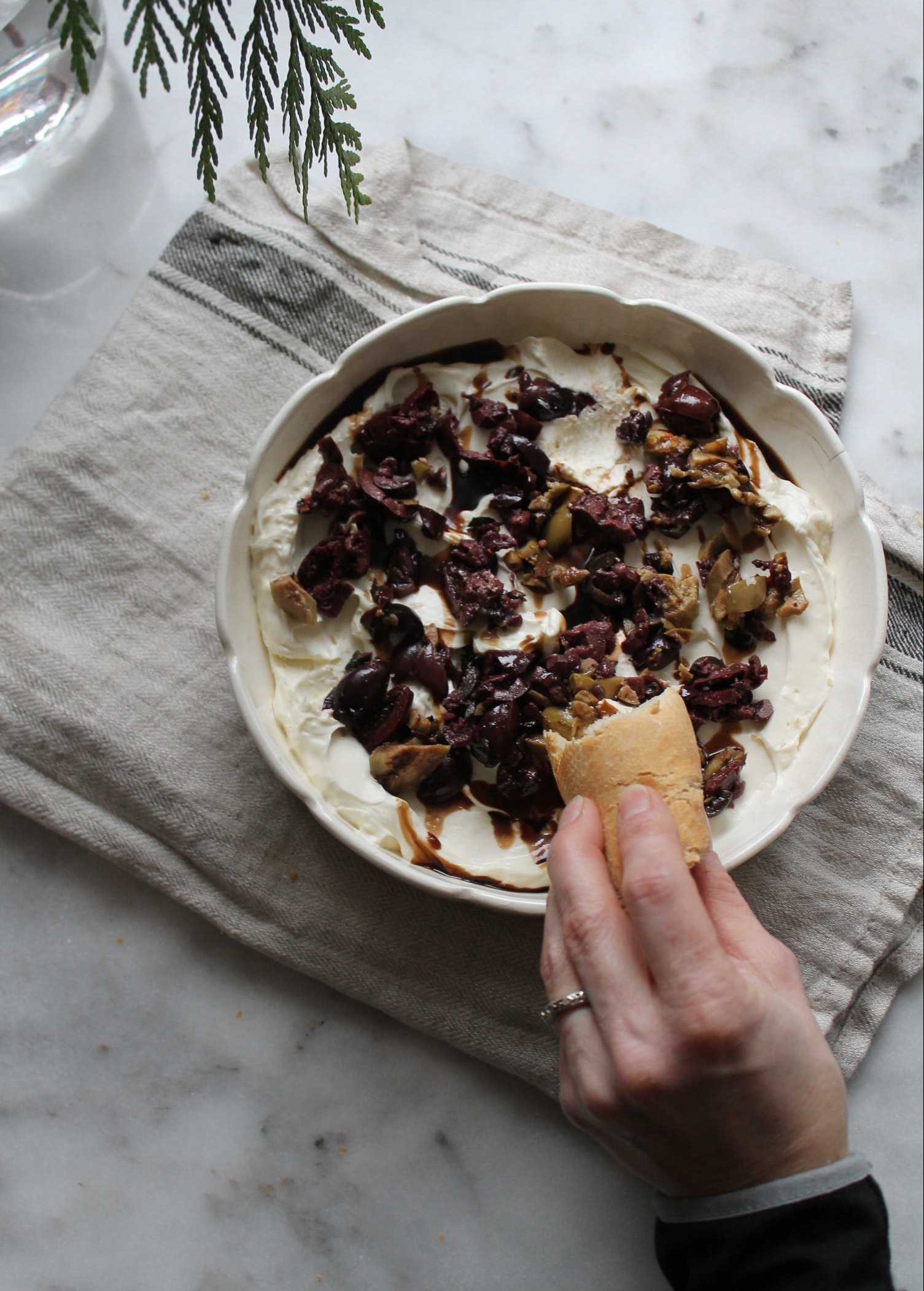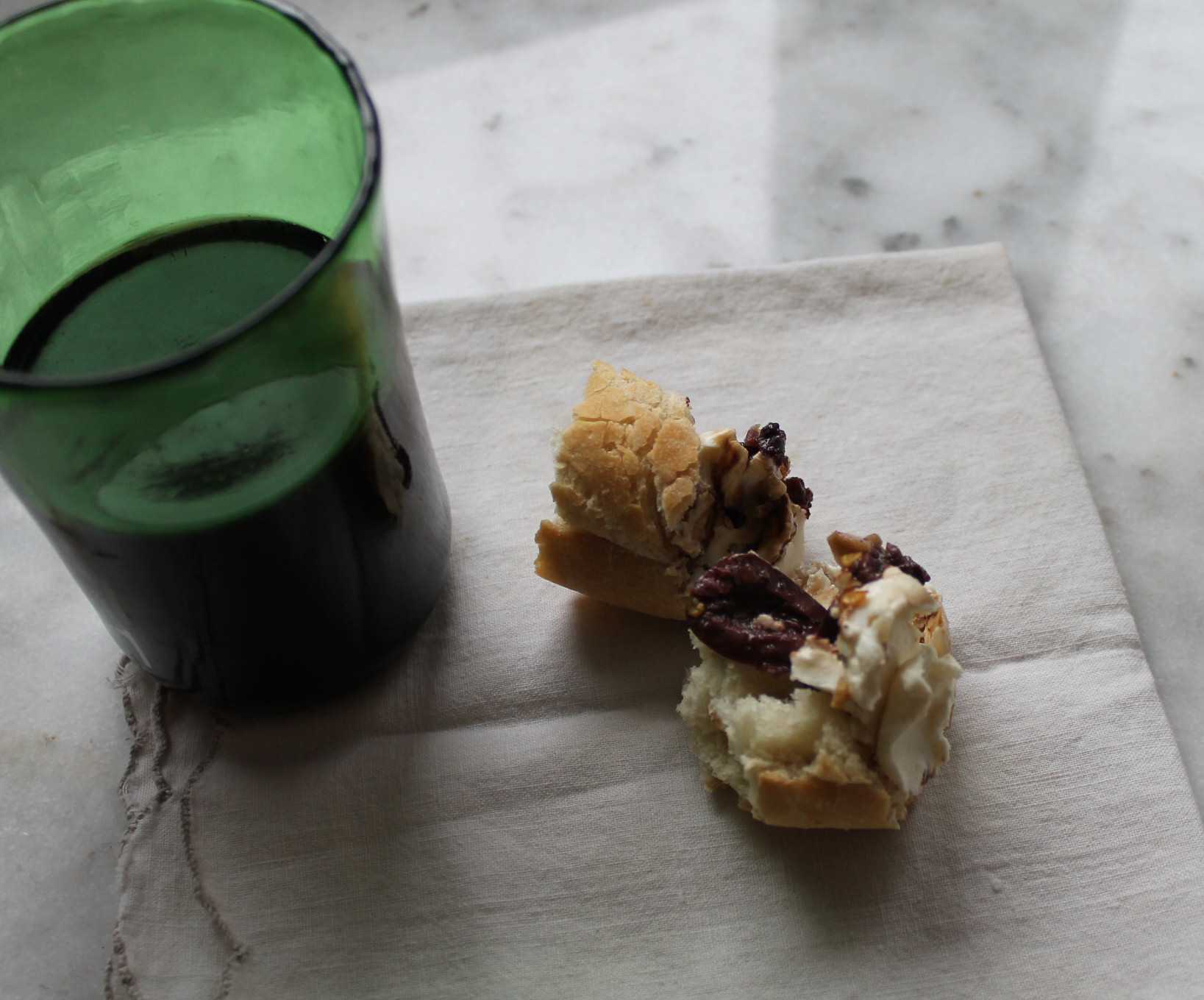 Wishing you a holiday season of easy entertaining and delicious snacking!
For more delicious holiday entertaining recipes be sure to click on the links below – these ladies know how to make easy appetizers look impressive!
Goat Cheese Log by Barbara of Hodge:Podge
Cranberry Pecan Baked Brie by Christina of The DIY Mommy
Cheese Fondue Appetizer by Jo-Anna of A Pretty Life
Festive Crostini with Cranberry Compote & Brie by Shauna of Satori Design for Living
Stuffed Mushrooms by Dannyelle of Life is a Party
Loaded BLT Dip by Jen of Kitchen Counter Chronicles
Cranberry Baked Brie by Jenn of Clean & Scentsible
Ritz Pizza Crackers by Shannon of AKA Design
Whipped Goat Cheese and Cranberry Jalapeno Crostini by Kristeena of Motherhood in Stilettos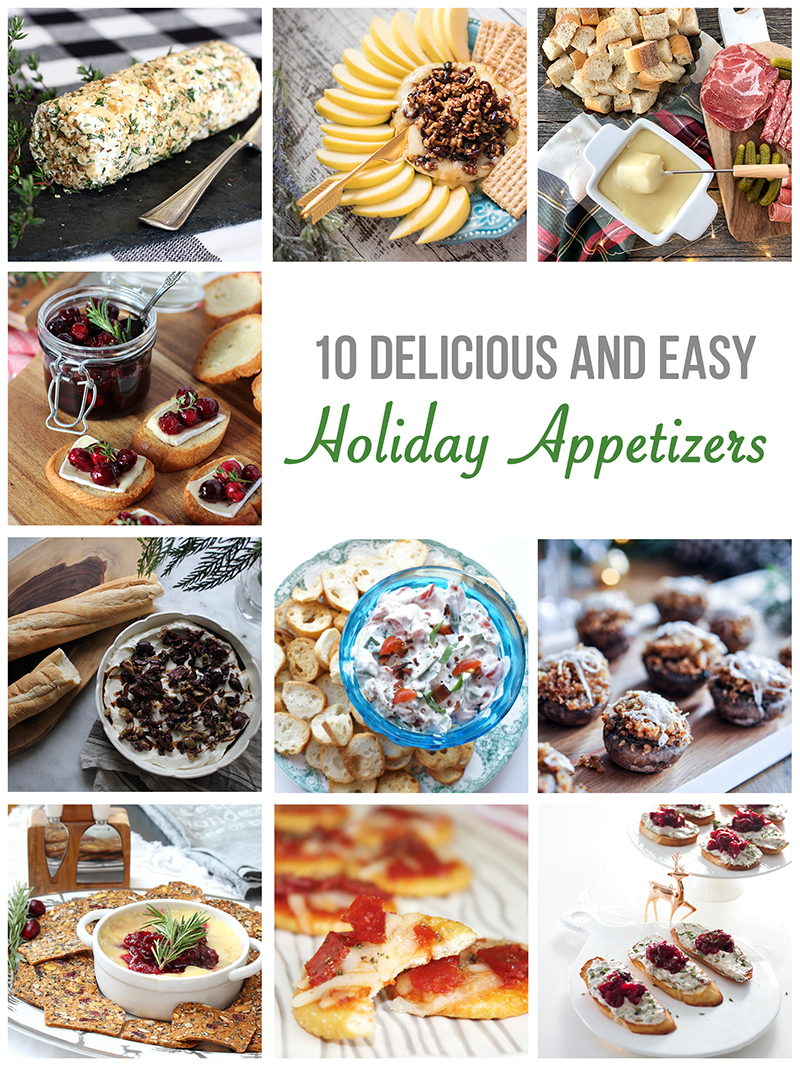 Special thanks to Jo-Anna from A Pretty Life, for putting this together.