It feels tragic to write this, but summer is almost over. While our summer has been a full season of warm weather goodness, I'm not quite ready for sweaters and pumpkin spice lattes. So I'm holding on just a bit longer with a drink on the patio and dreaming about where to go next summer. Here are a few of the most amazing Airbnb rentals cross Canada, located in must-visit places and boasting impressive interiors.
Treehouse Retreat & Cabin Hideaway in Durham, Ontario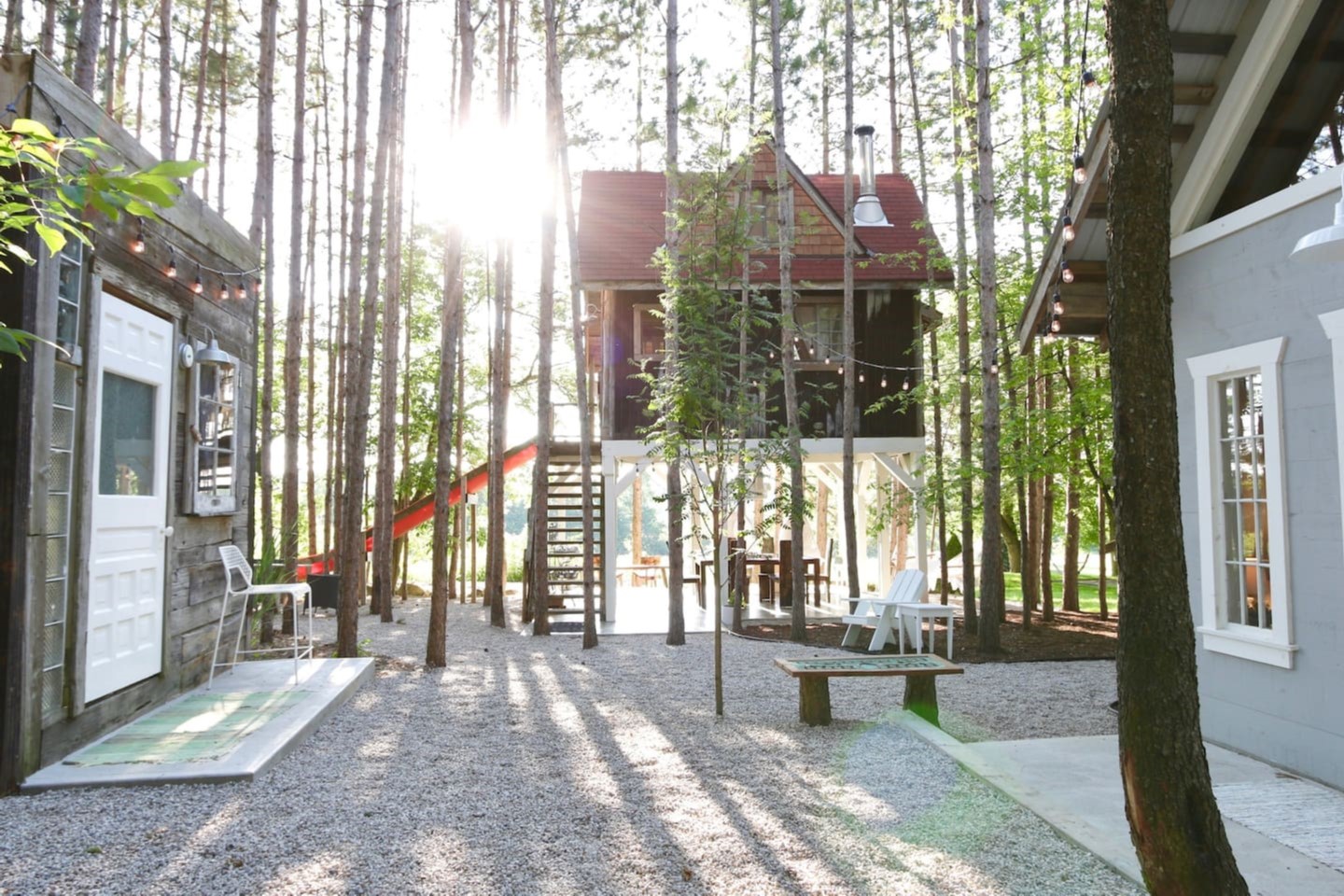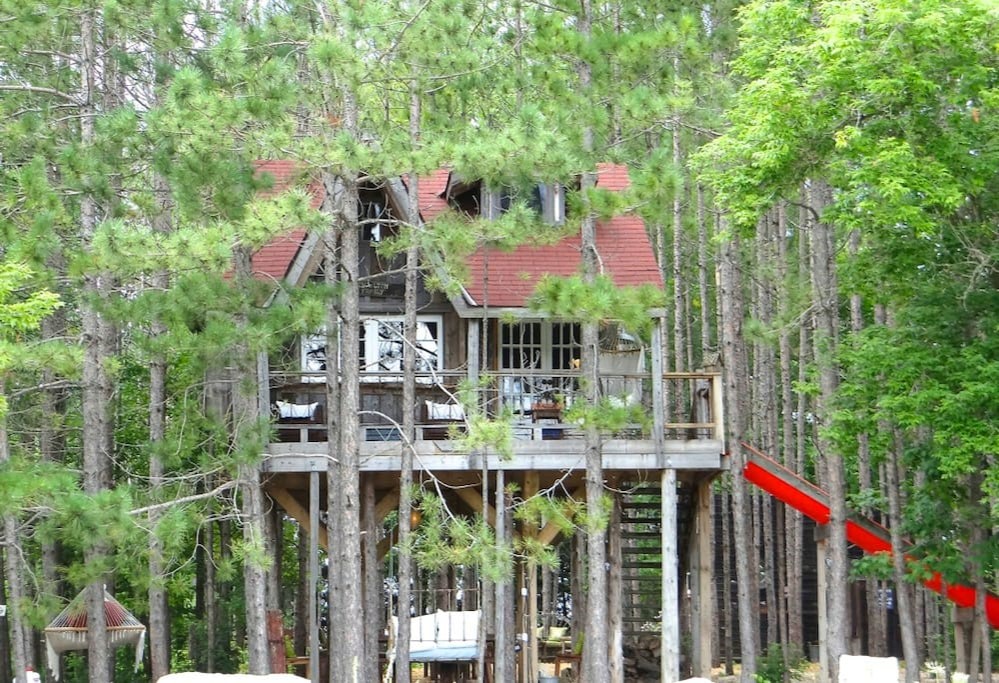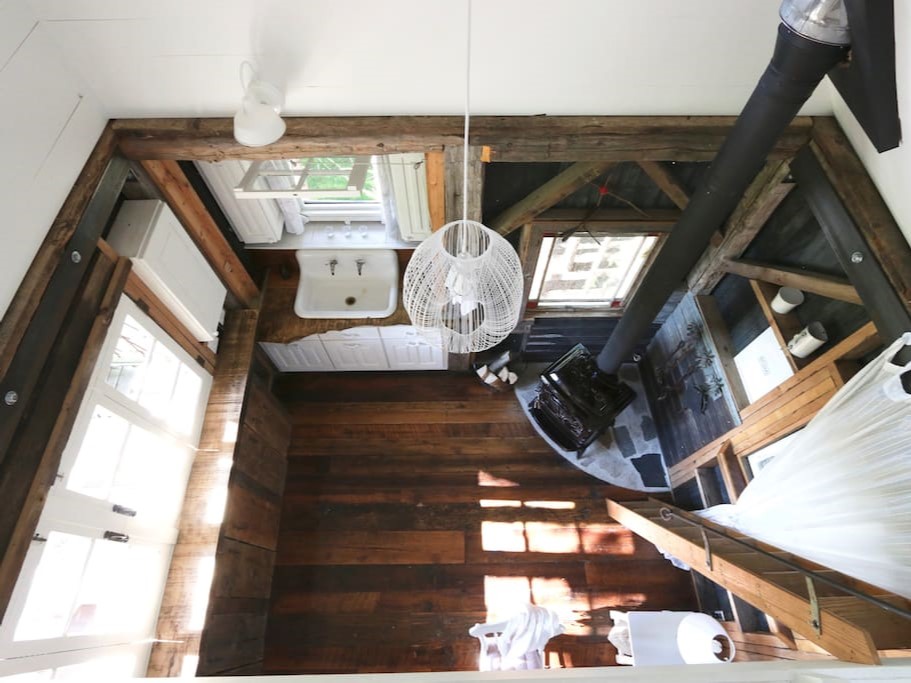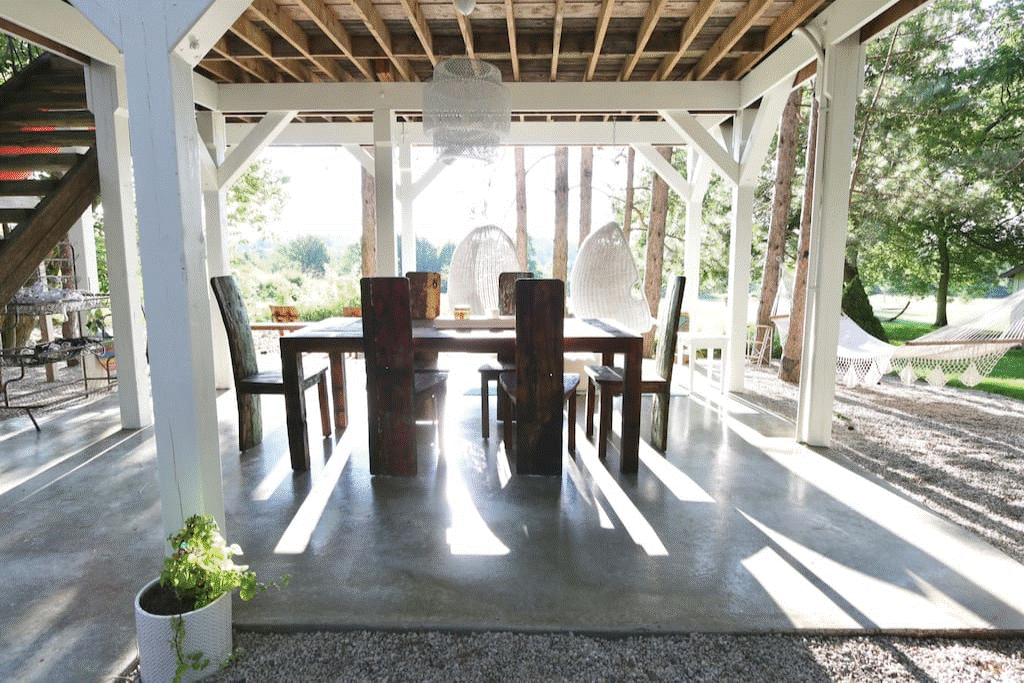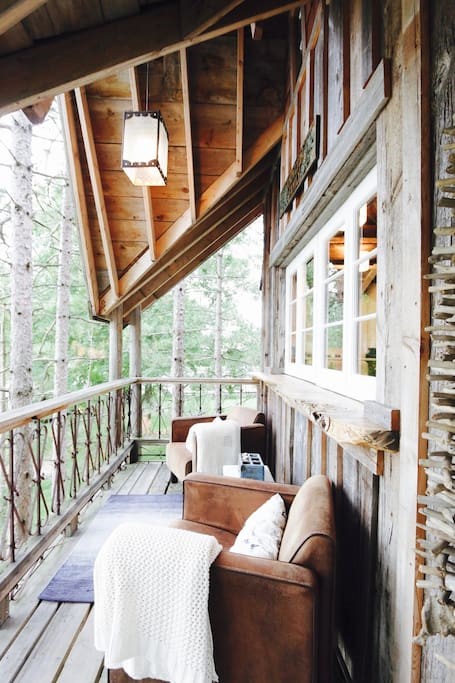 A sleepover in a real treehouse – complete with slide! My inner 7-year-old (and my actual 7-year-old daughter) is so excited about this. This property has a treehouse with sleeping and eating areas, and a cabin (on the ground) with another sleeping area and a full kitchen. It looks so dreamy! The grounds also hve a pool that guests can use. This one is high up (I know, I know) on my must-visit list.
Ultimate Modern Escape in Golden BC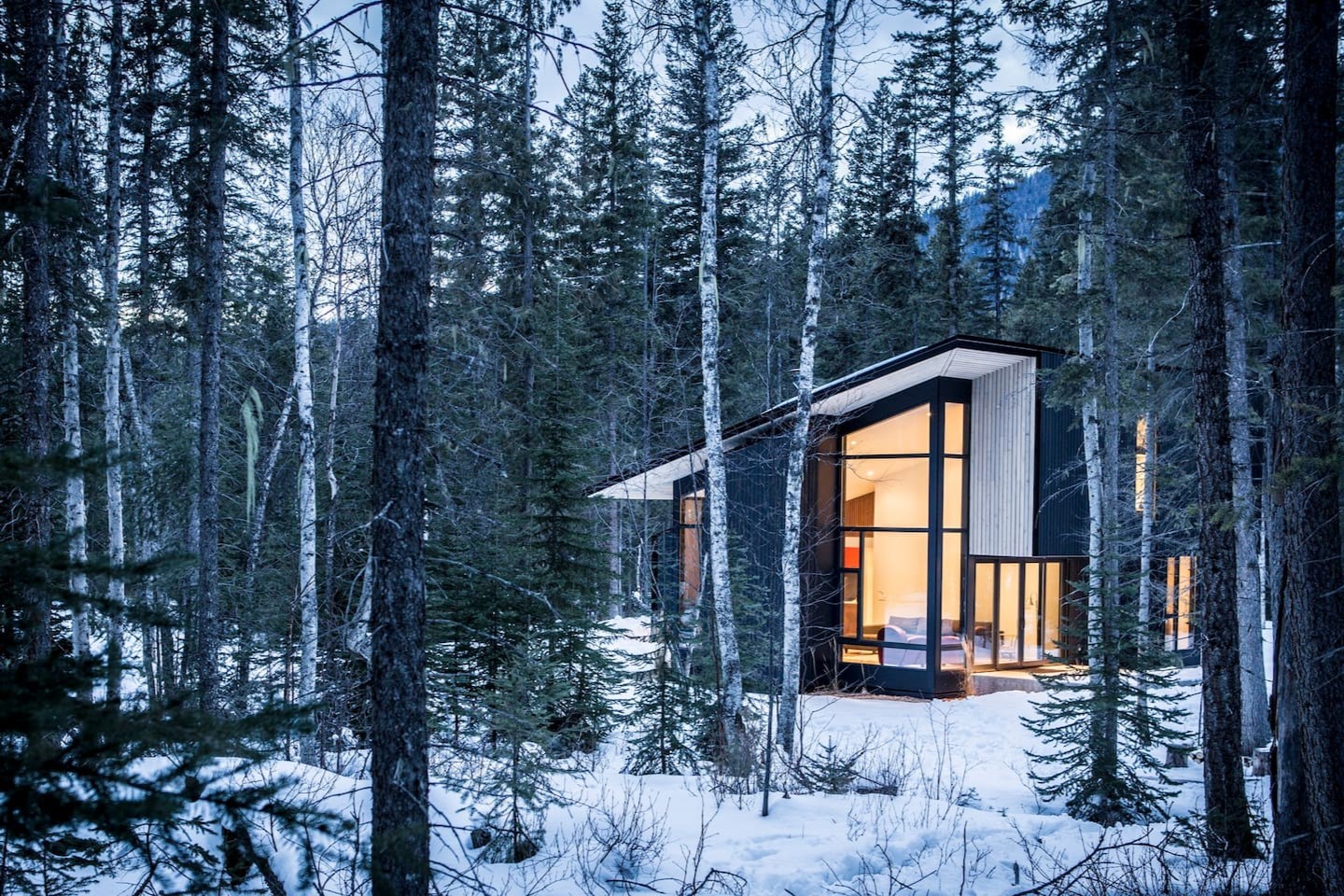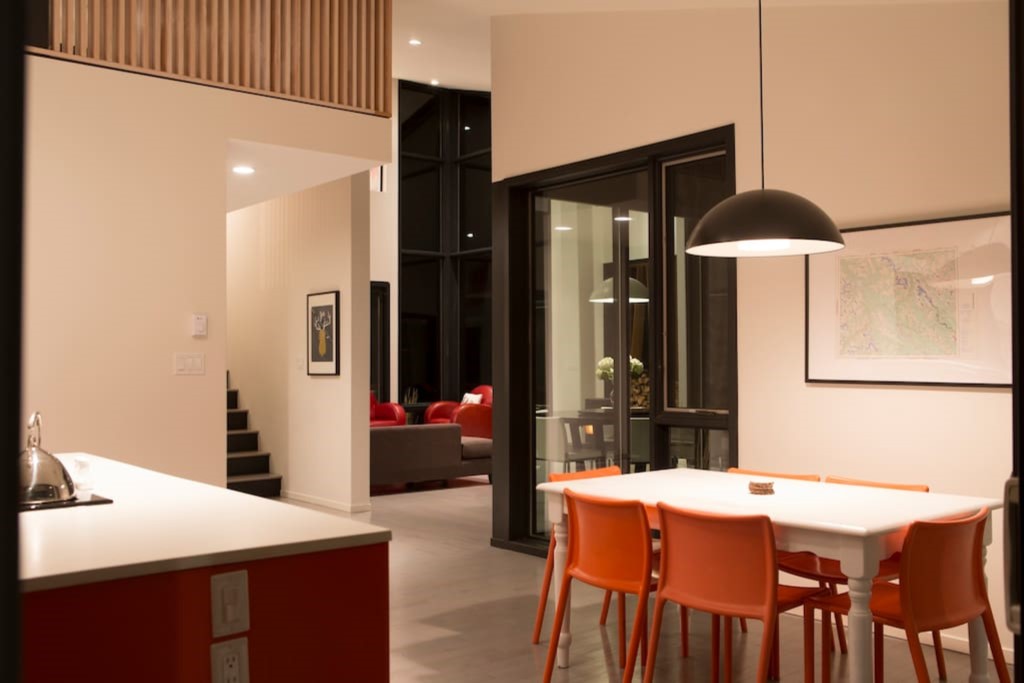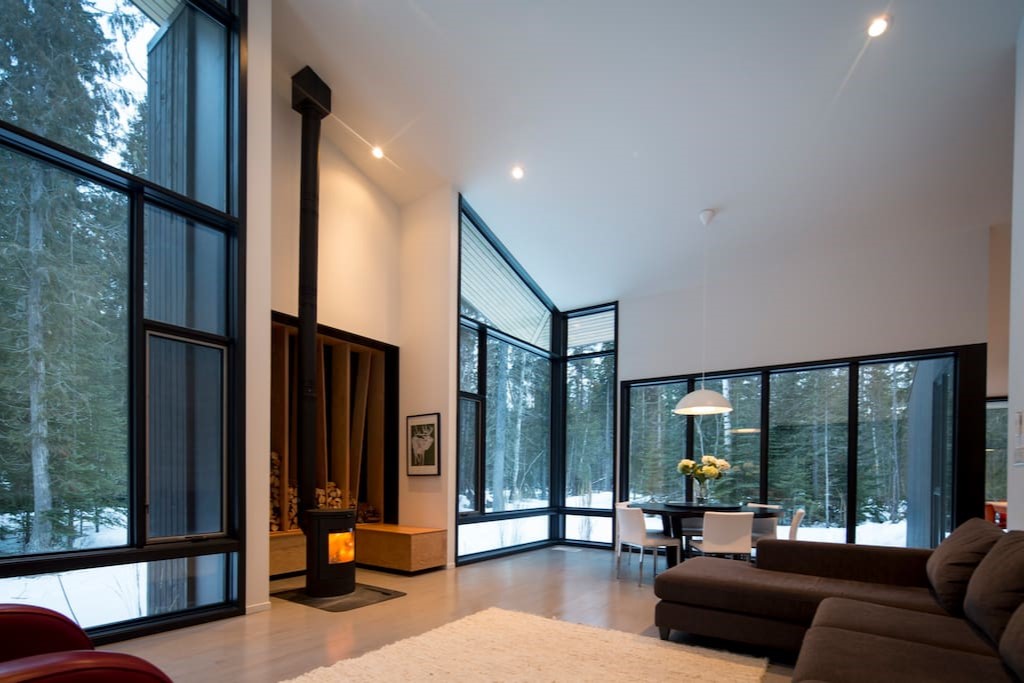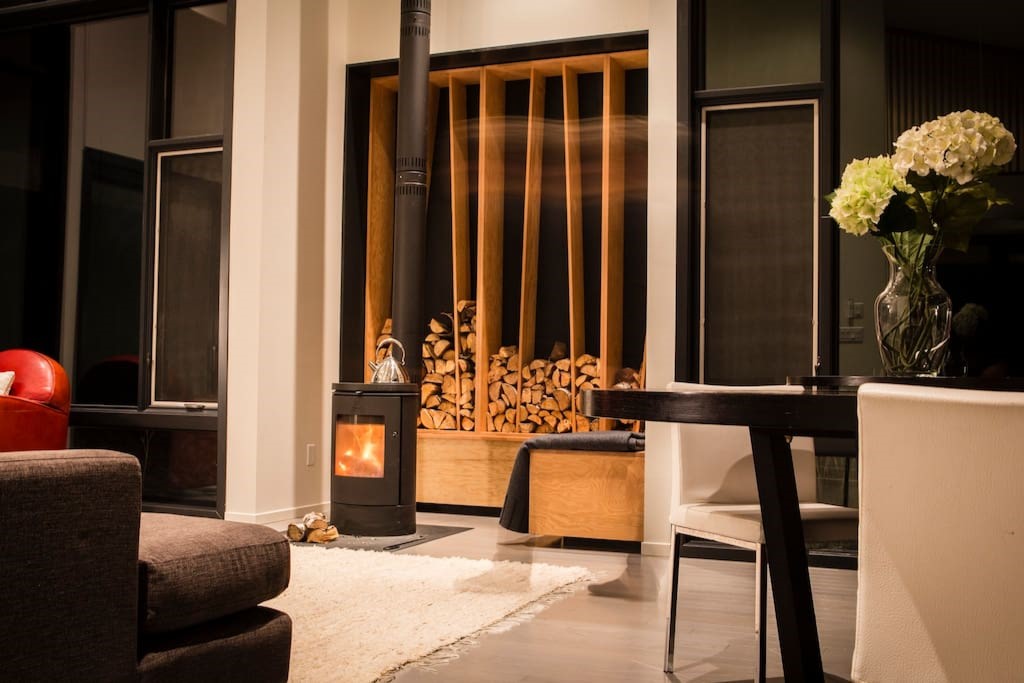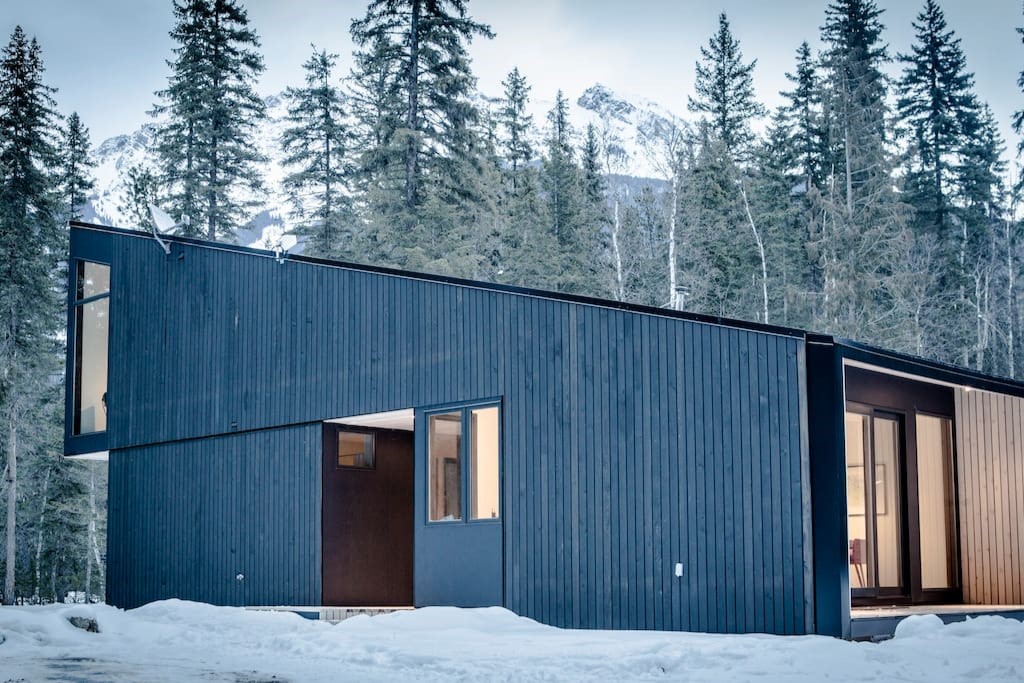 If you can't do modern in your own home, try a getaway to this sleek modern house in the woods of British Columbia. The large cabin in the Canadian Rockies looks breathtaking. The perfect spot to come back to after a day of hiking or skiing. I'm in love with the fireplace and the wall of stacked wood behind it!
Bàra Tide Tiny House in Sackville, New Brunswick
A tiny house with a tiny price – only $47 a night! This sweet little cabin has everything you need to have a quiet, relaxing getaway . . . except a washroom. There's a little outhouse behind the tiny house, in the big woods. Small on space but big on style.
Loft Penthouse in Gastown, Vancouver, B.C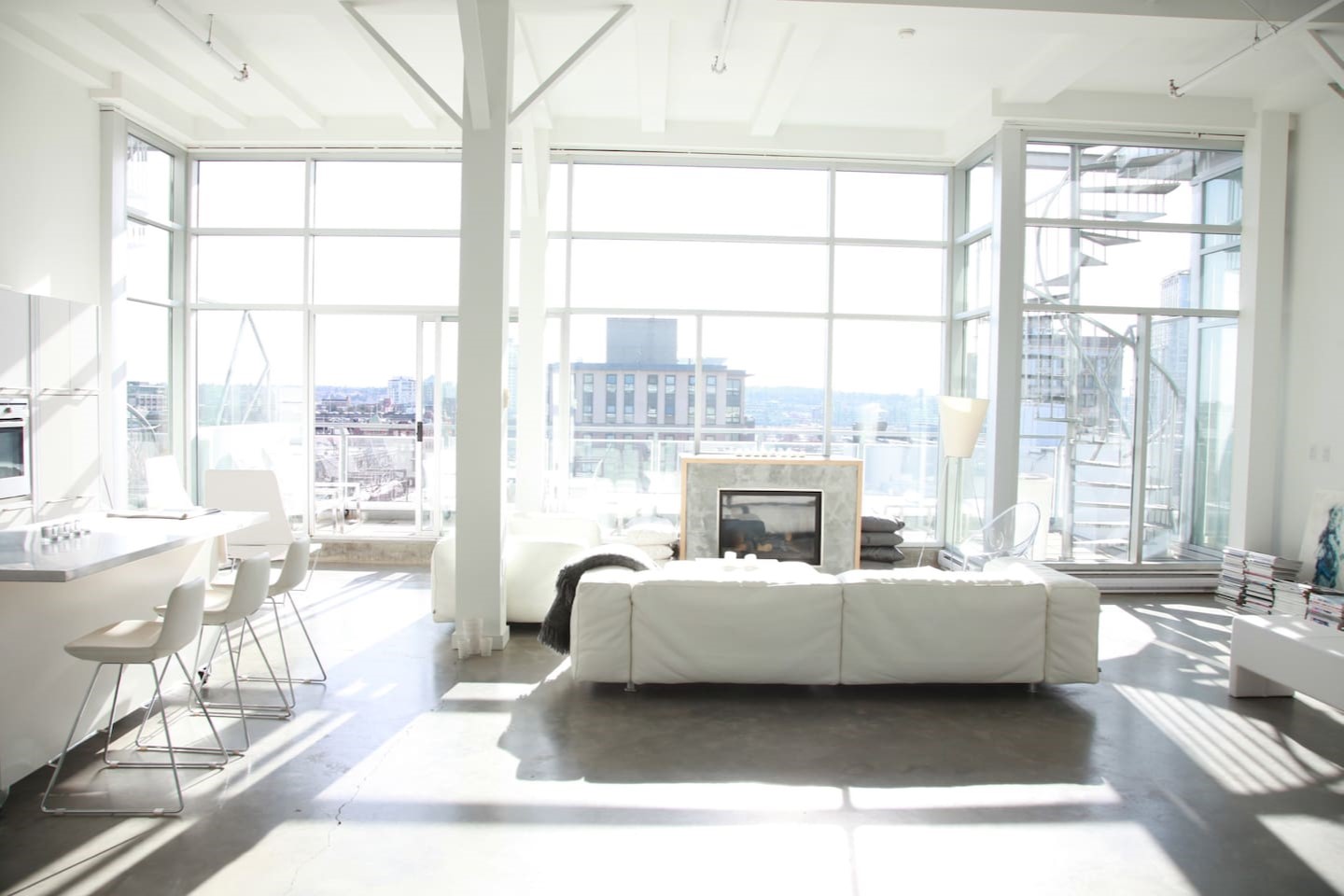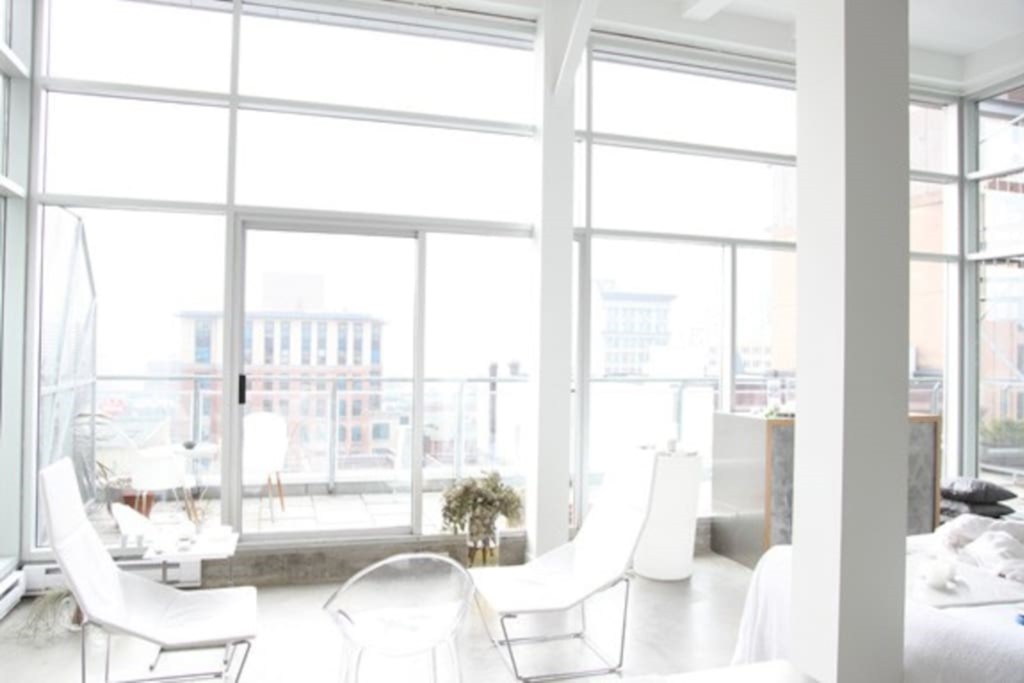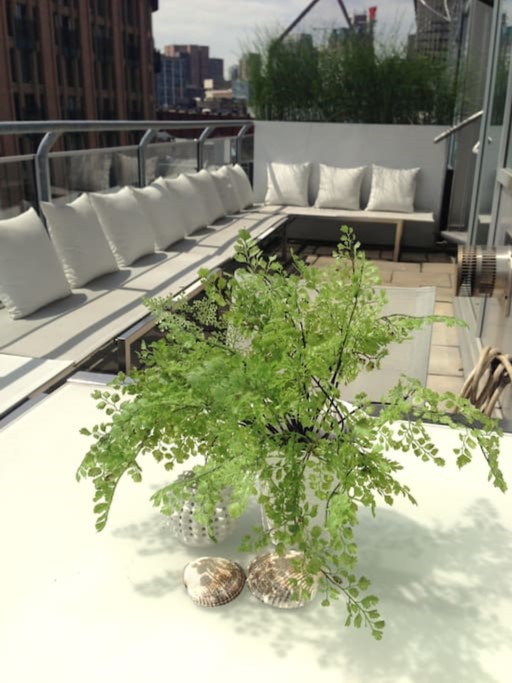 I haven't visited Vancouver yet but when I do I hope the place I stay is as amazing as this. There are panoramic views of trendy Gastown and the mountains from this loft's floor to ceiling windows and rooftop deck. The photos really say it all.
Blue Caboose-Boston & Maine 491 in Flat River, PEI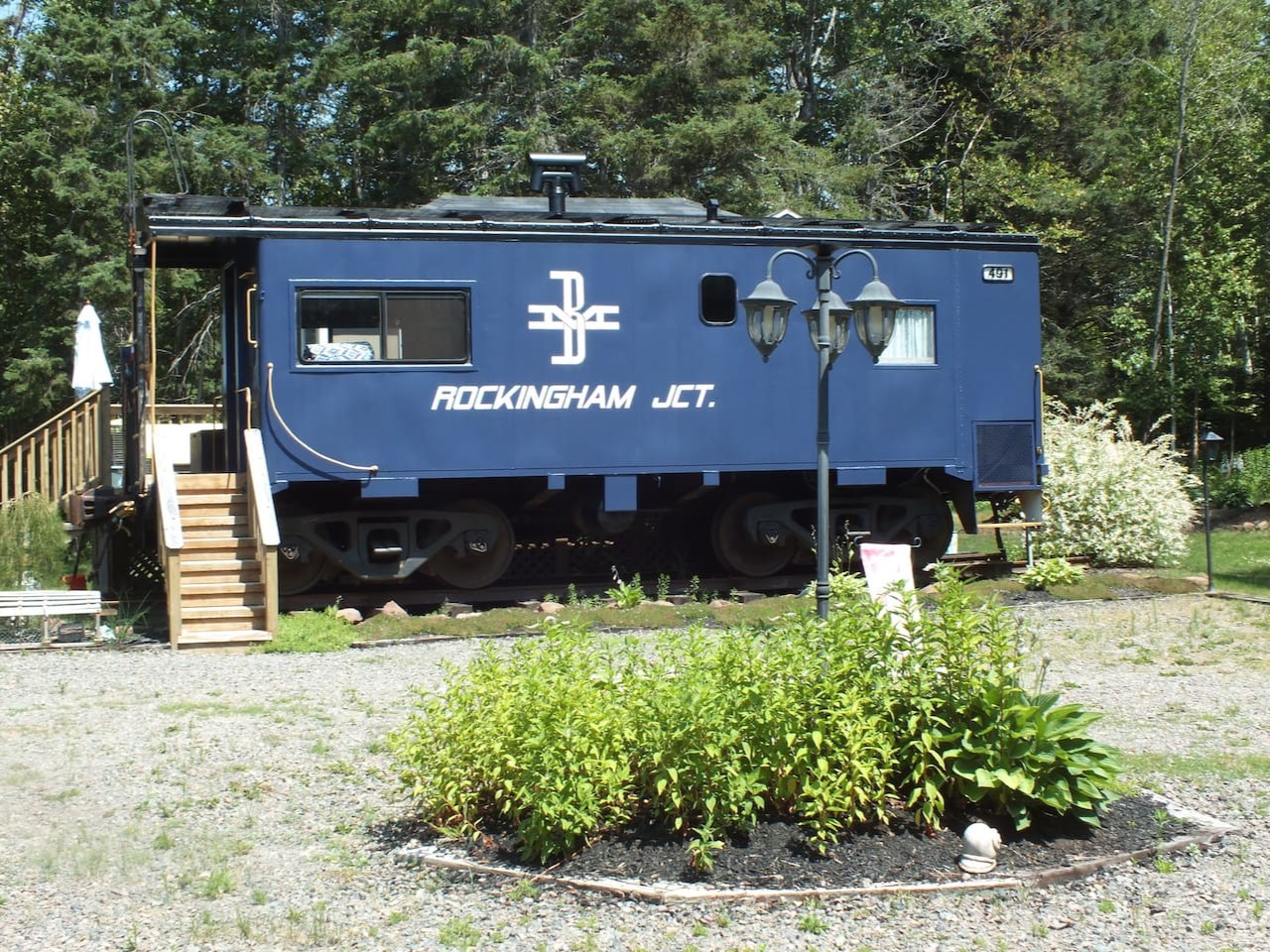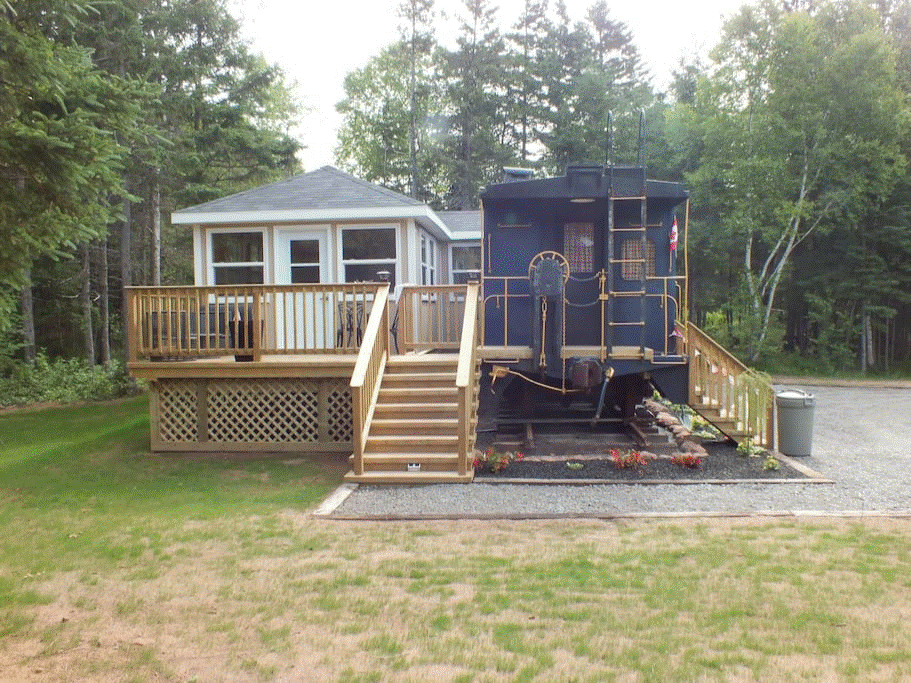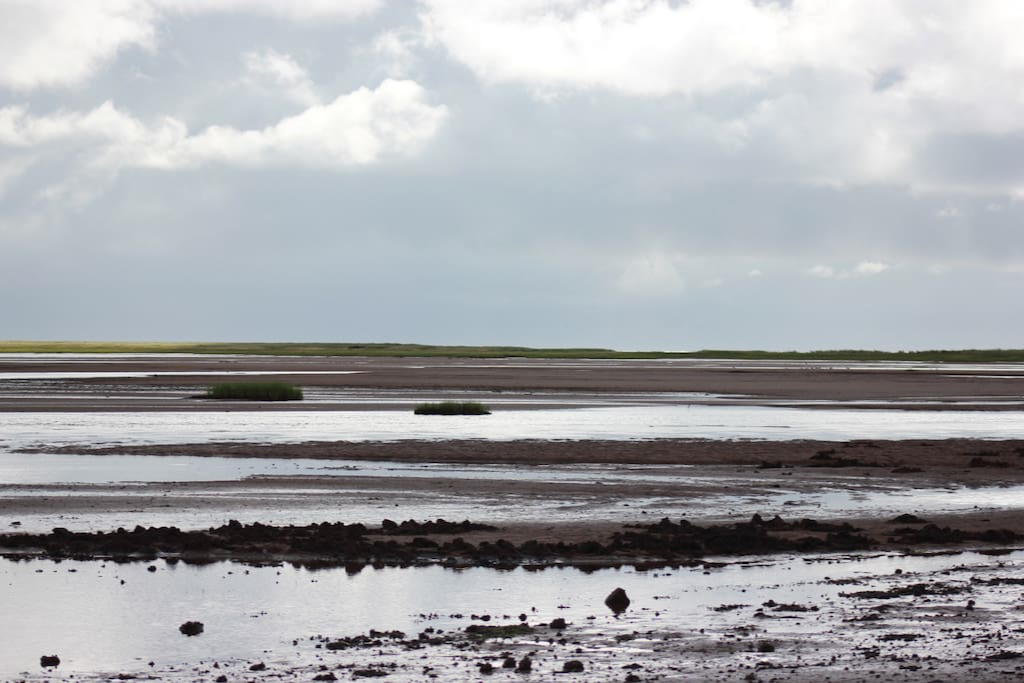 This kitschy rental along the shores of beautiful Prince Edward Island is a retired Boston & Maine caboose. While I'm a bit disappointed that it's not a red CN caboose how much fun would it be to say that you vacationed in a caboose!
Sun Filled Industrial Photo Studio Loft in Toronto, Ontario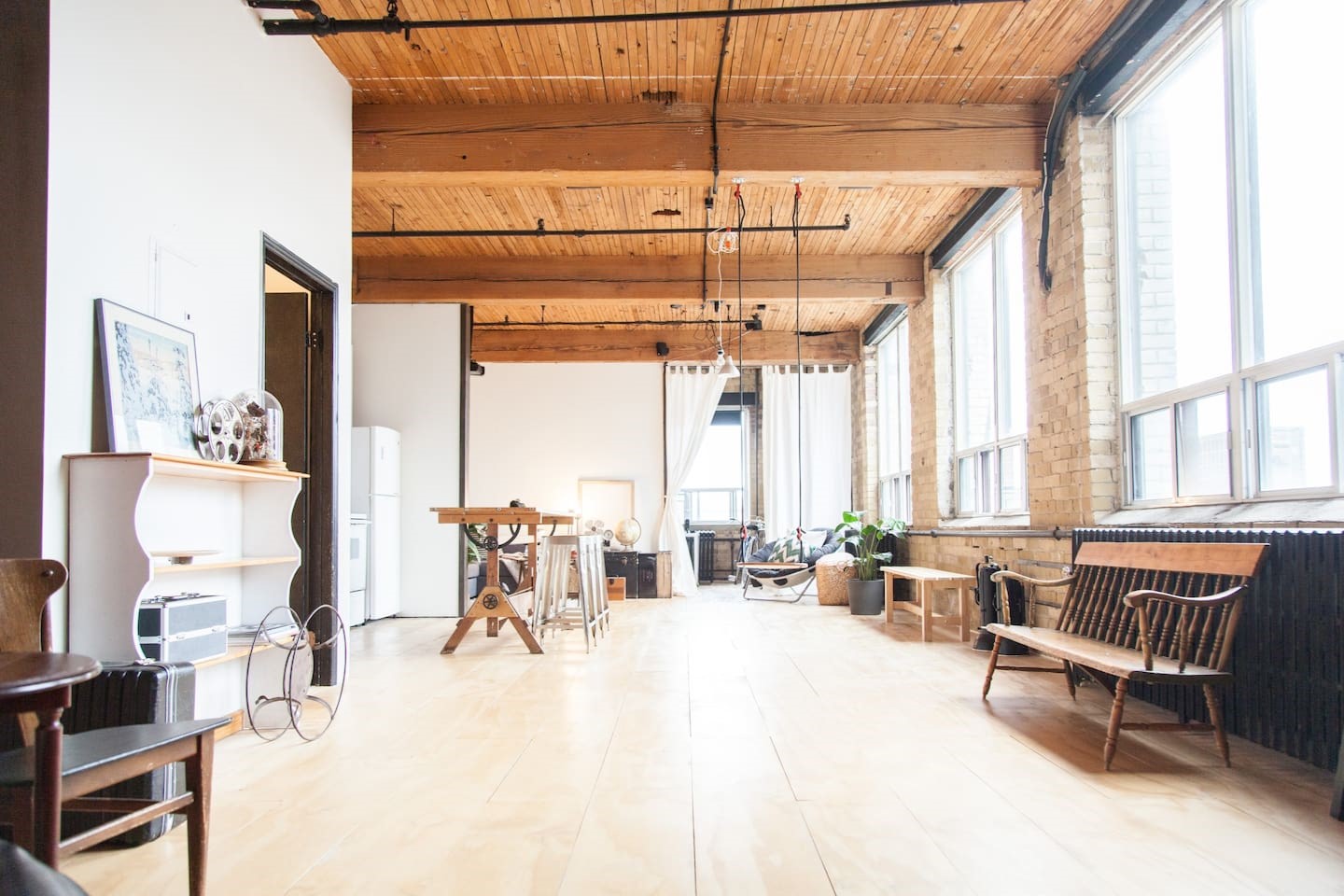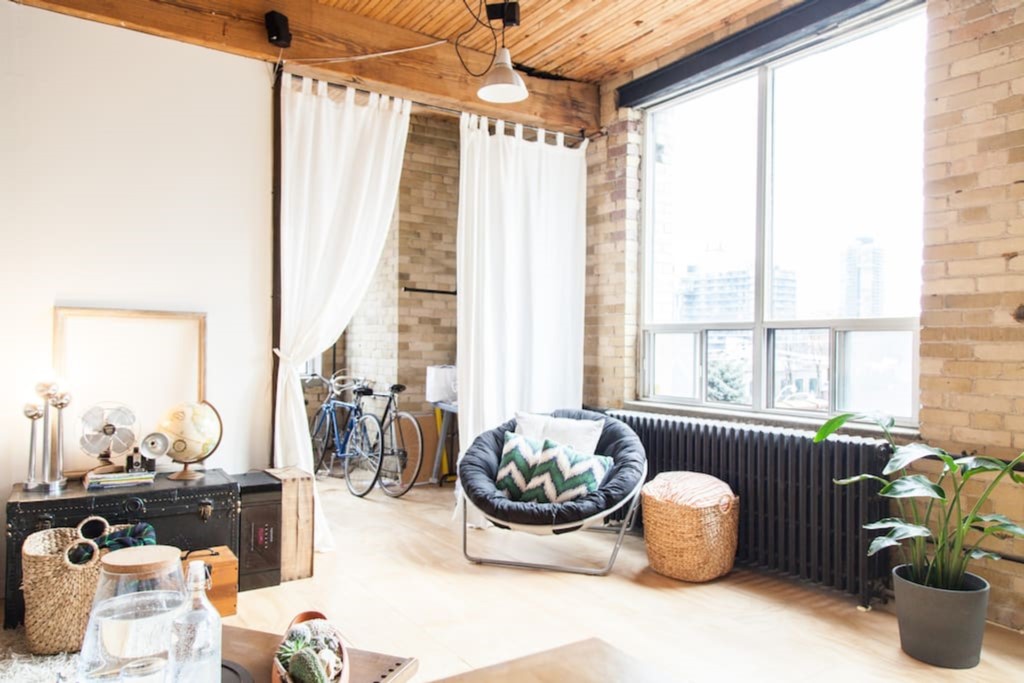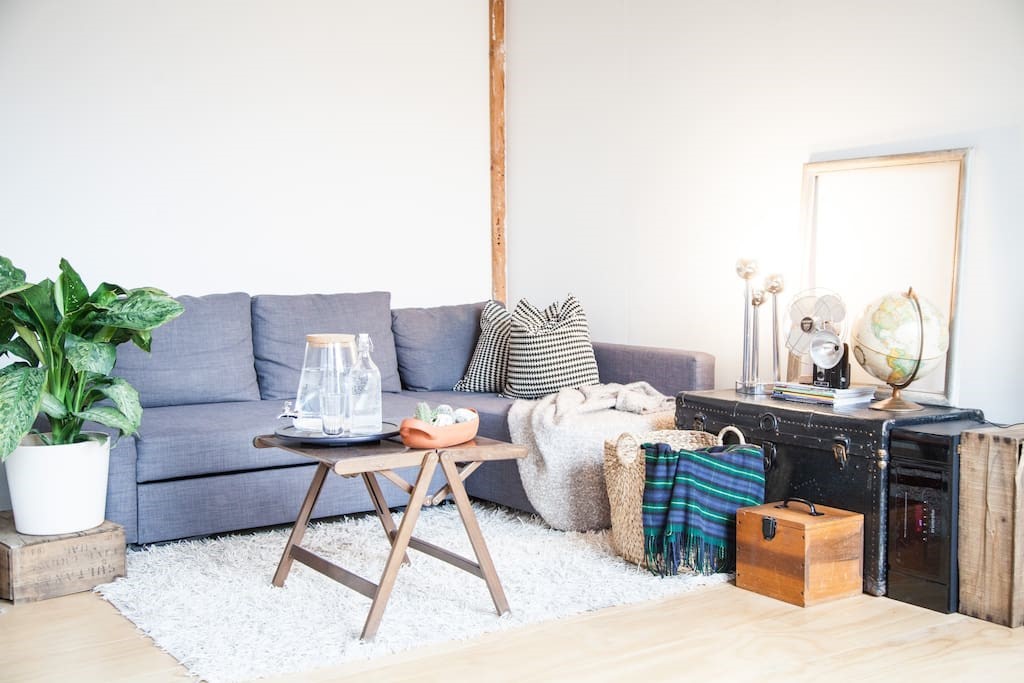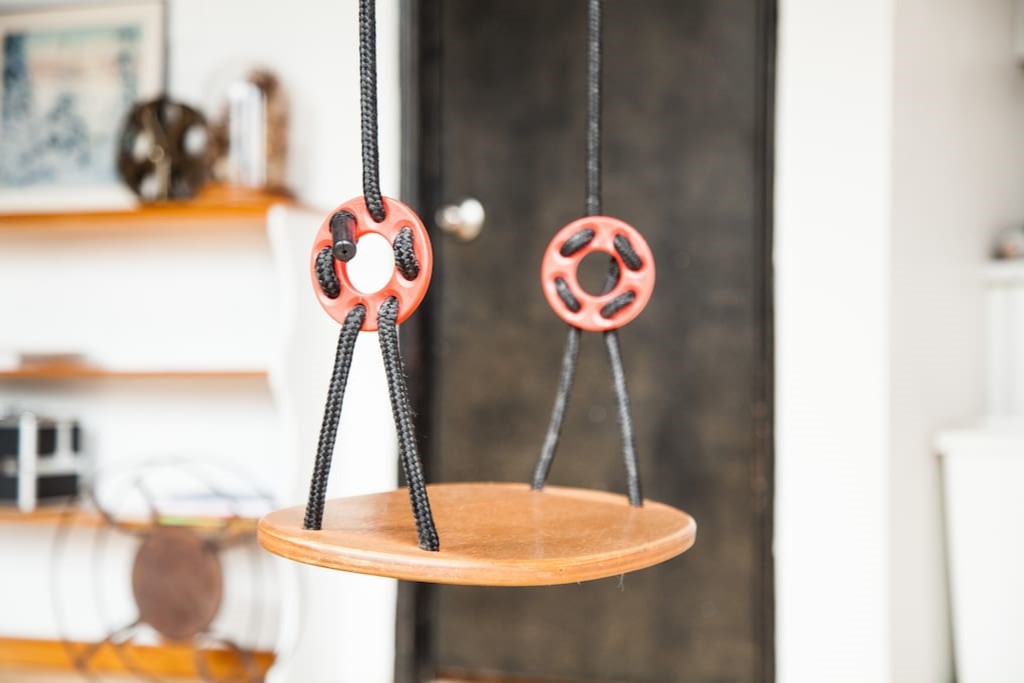 A studio loft in the city with a swing in the kitchen! I'm totally smitten with this space. The owners have put a lot of thought into the decor to make it feel creative and warm. While it's advertised as an ideal location for a photo shoot, I think it's a great space to recharge after a day of fast-paced city life.
Superhero Loft, Montreal, Quebec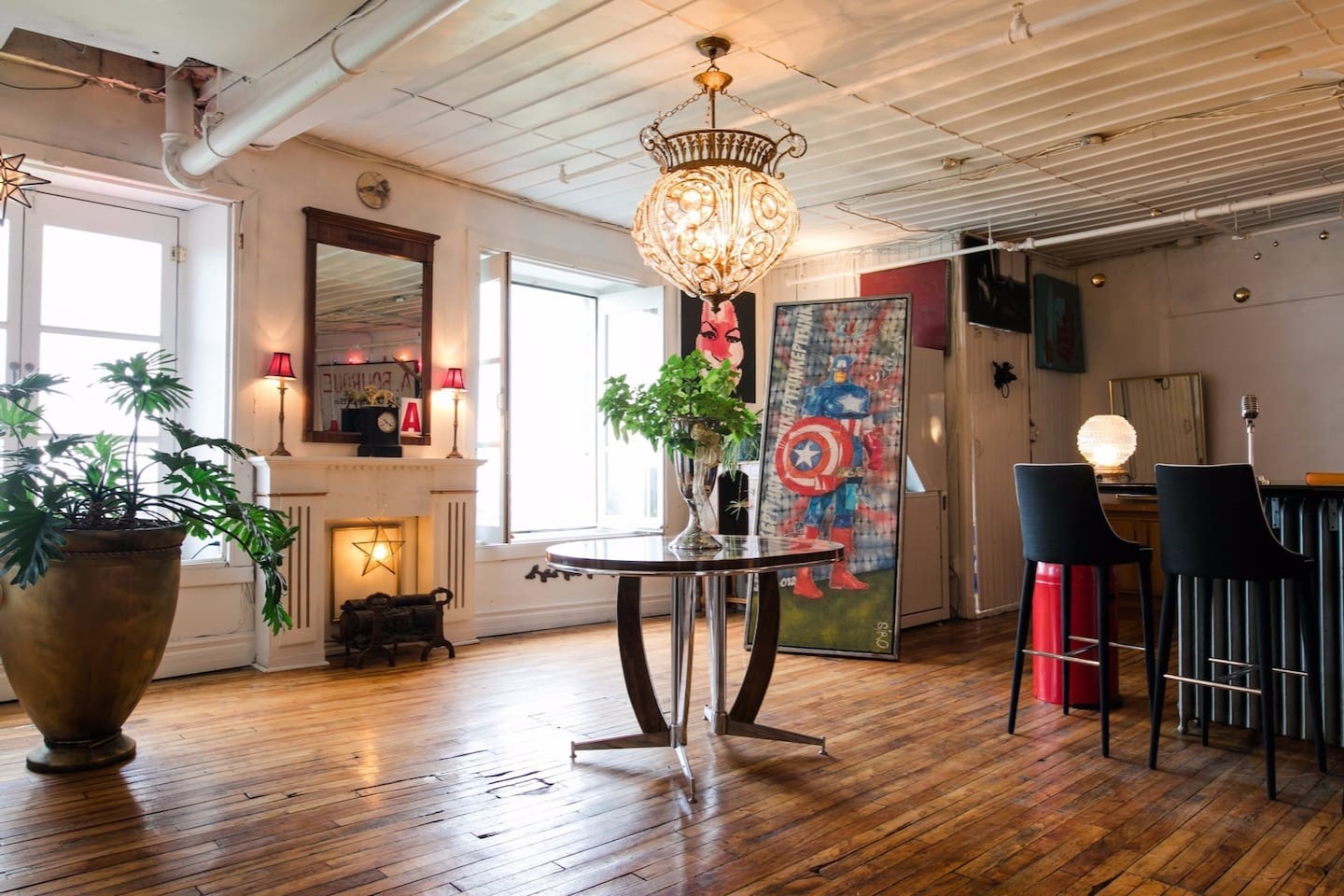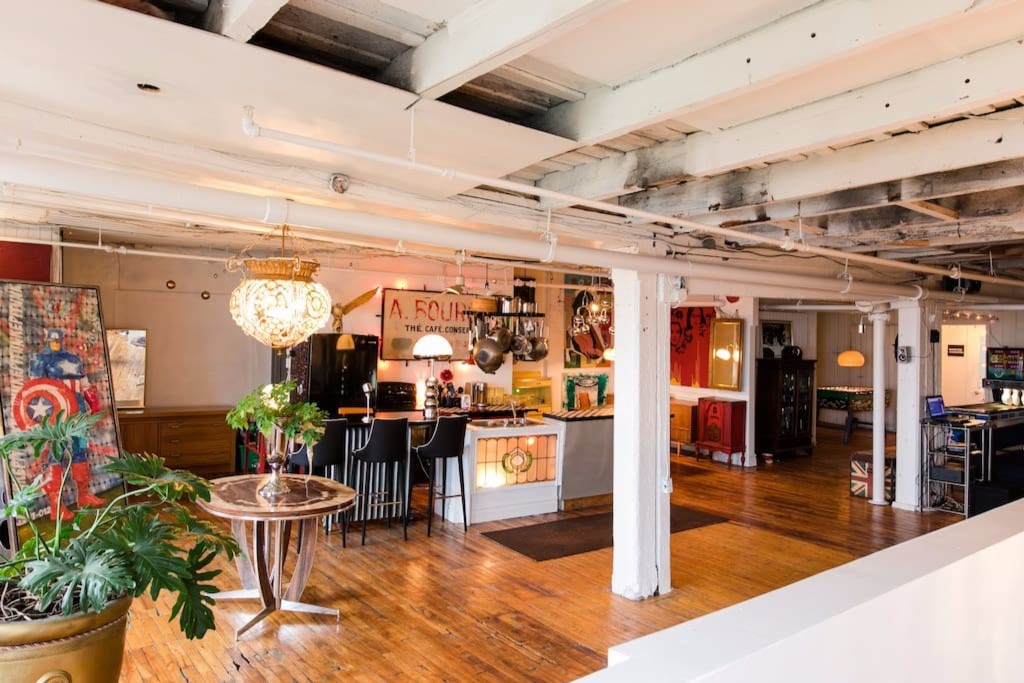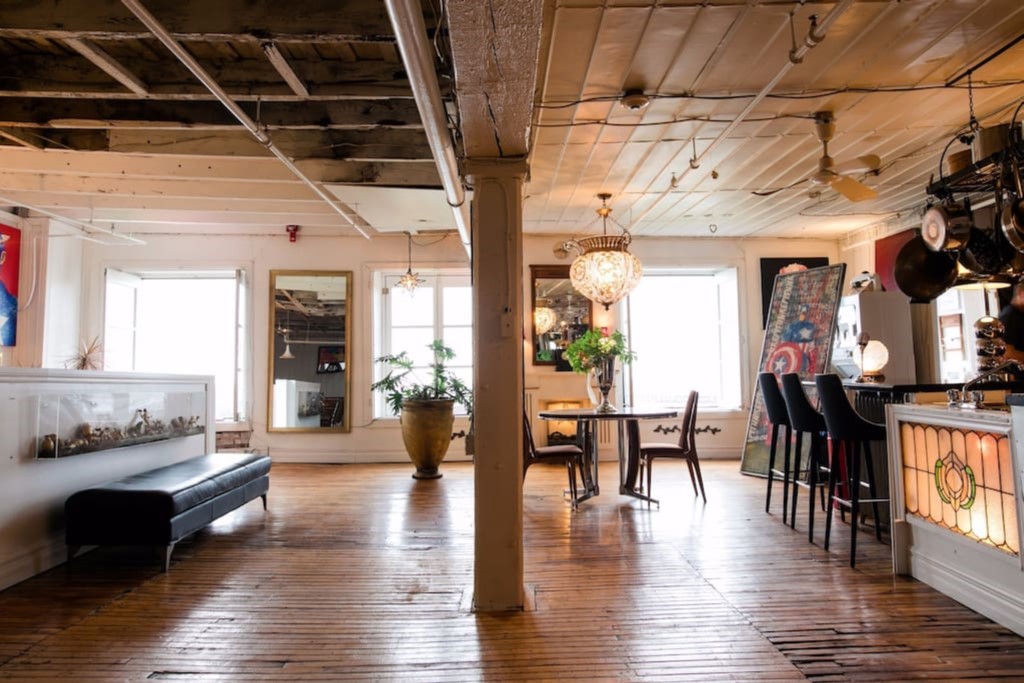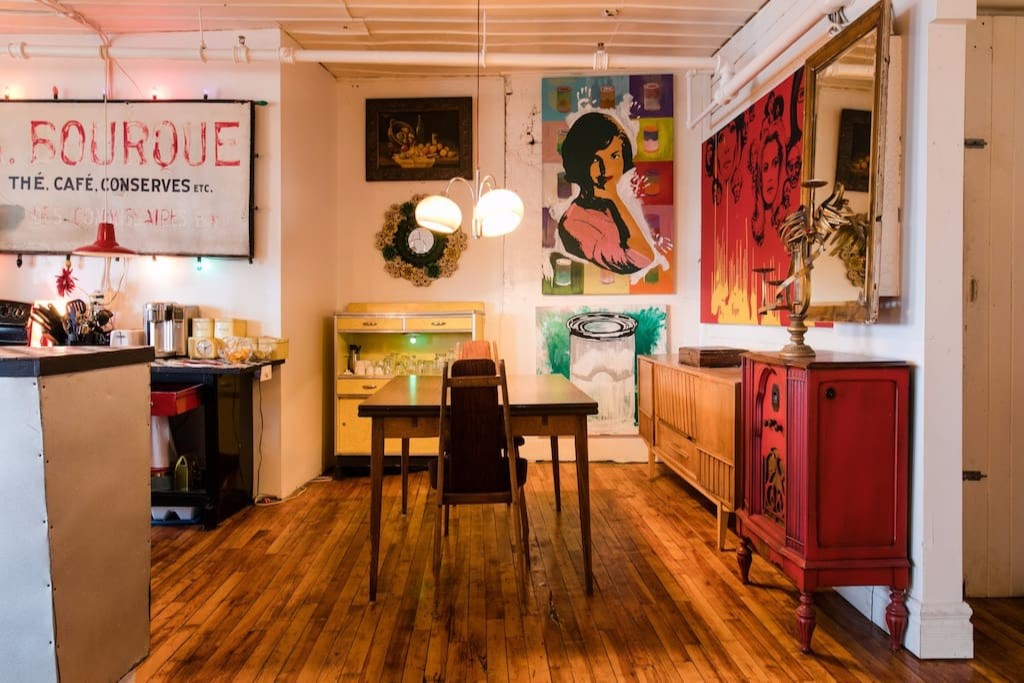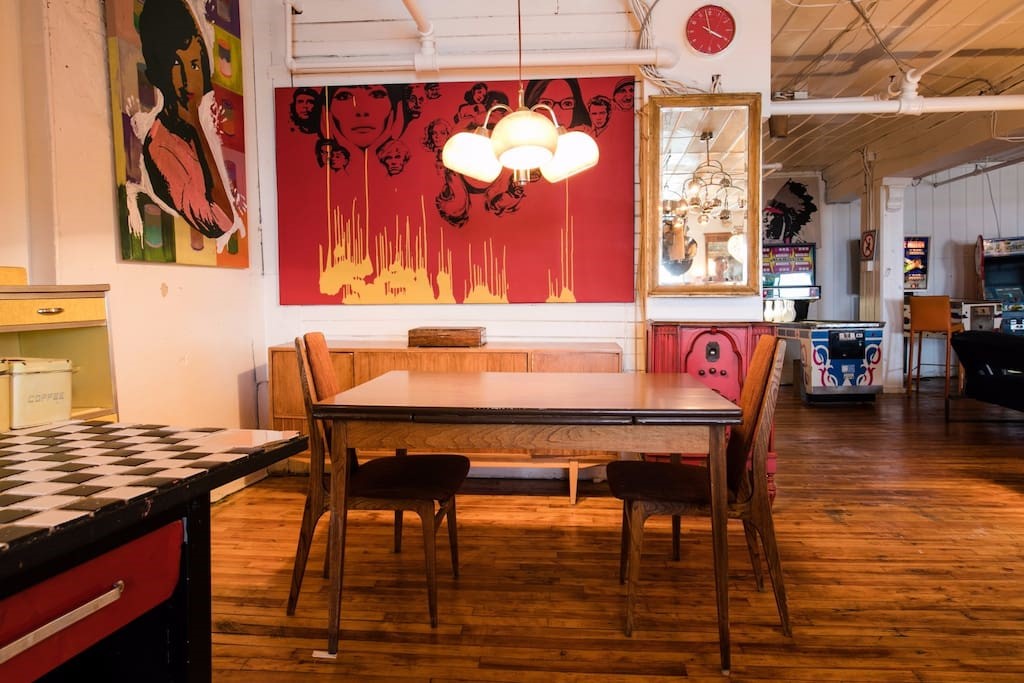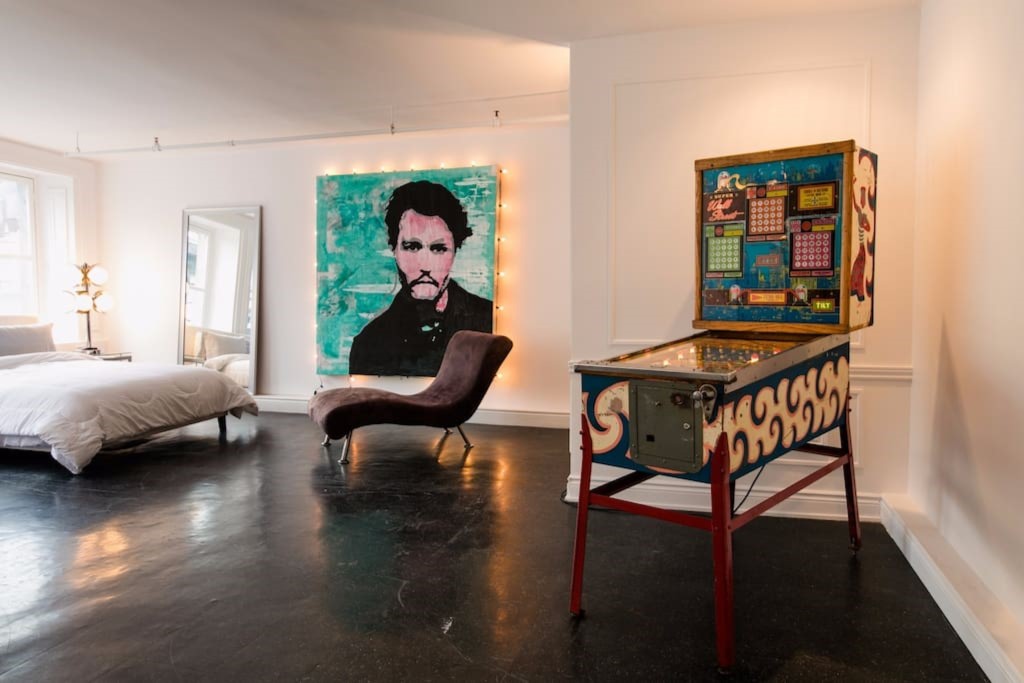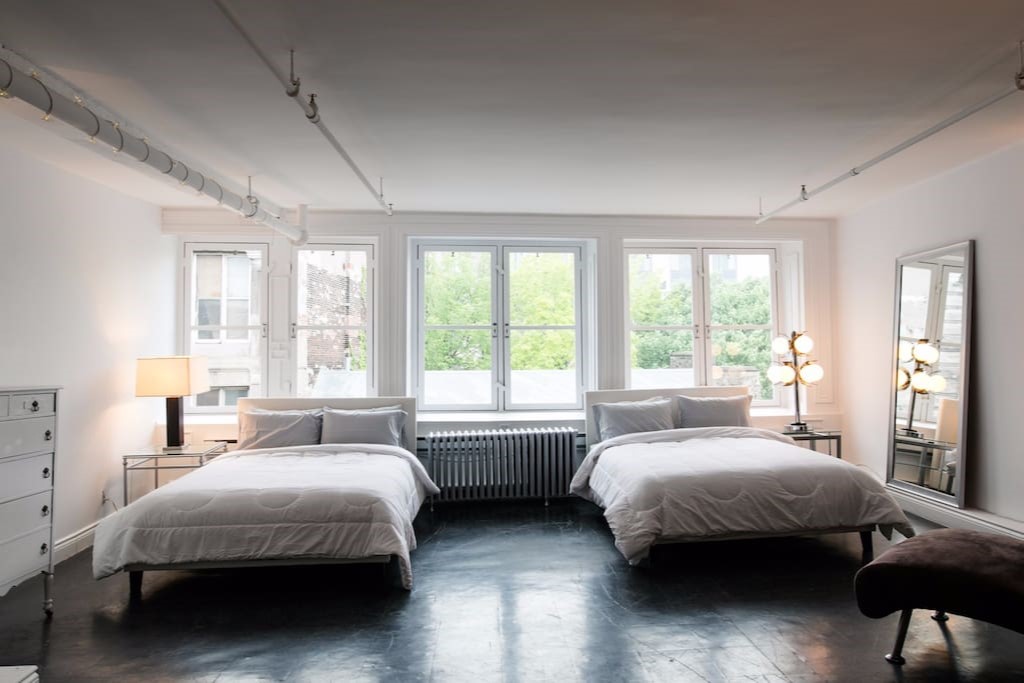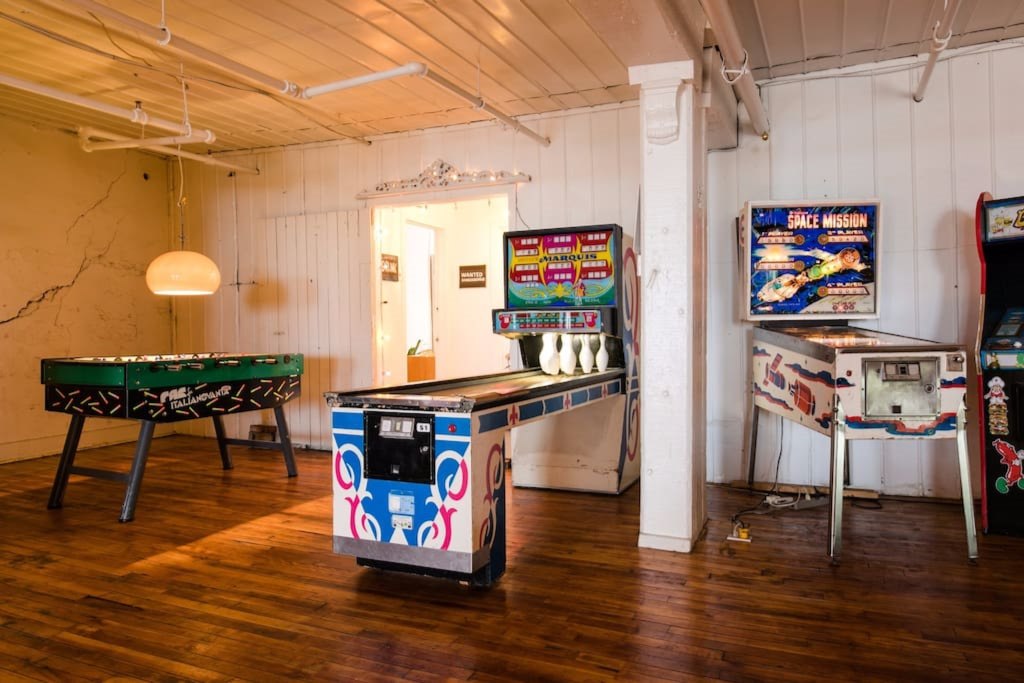 Montreal is one of my favourite cities and I can't think a more hip place to return to after spending the day exploring. Packed with loads of orginal art and your very own vintage arcade, the hosts of this space actually encourage guests to throw parties here.
Not quite in Canada Bonus:
Vintage Trailer in Huge Loft, Downtown Los Angeles, California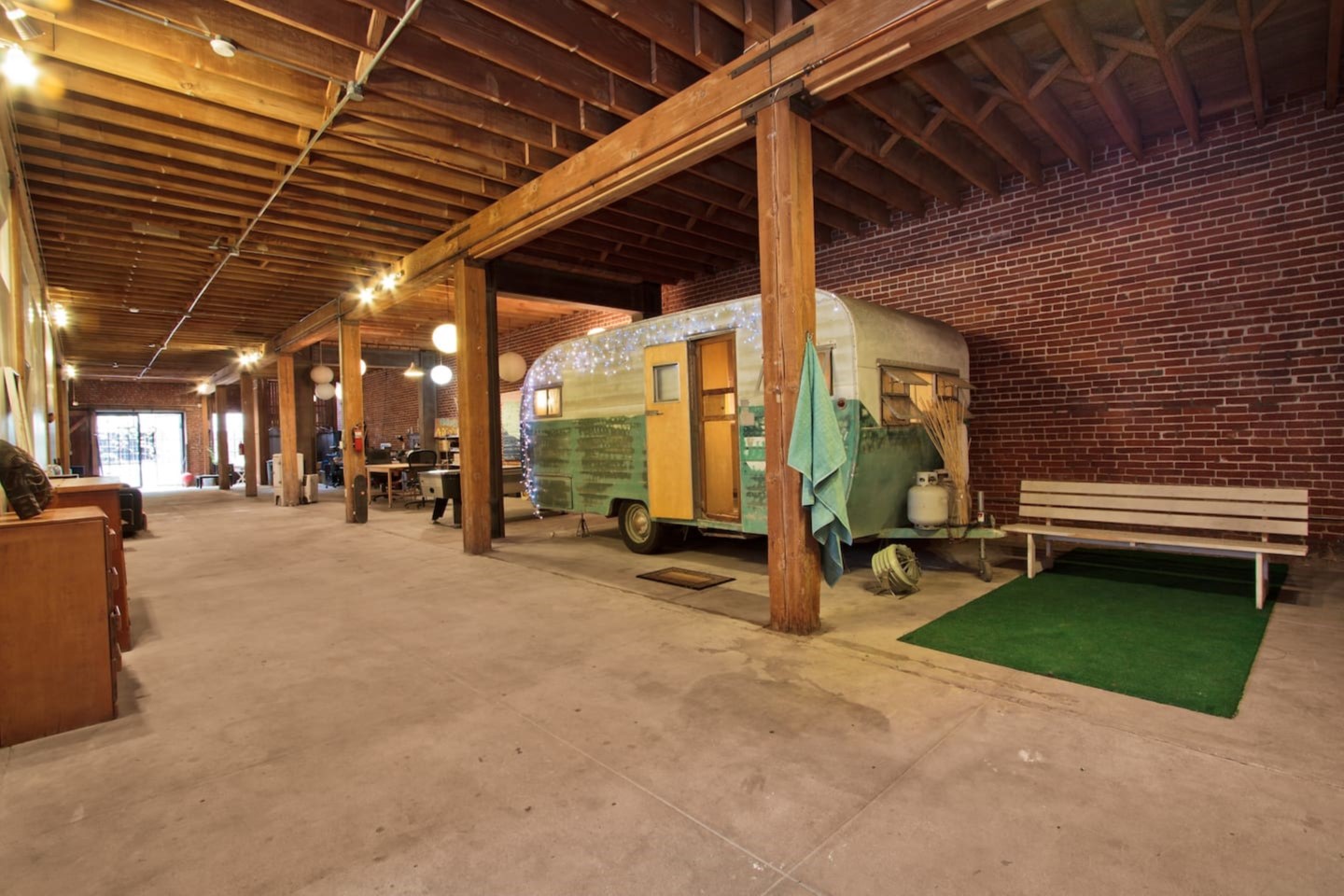 A vintage trailer parked in an art studio in downtown L.A. The trailer is all cute and cozy on the inside and industrial chic on the outside. The acutal loft is a converted 1918 factory. This space has lots of cool shared spaces like a garden and library with an air hockey table, as well as a working art studio. Plus is has an indoor swing! I imagine I would feel way cooler than I actually am if I stayed here.