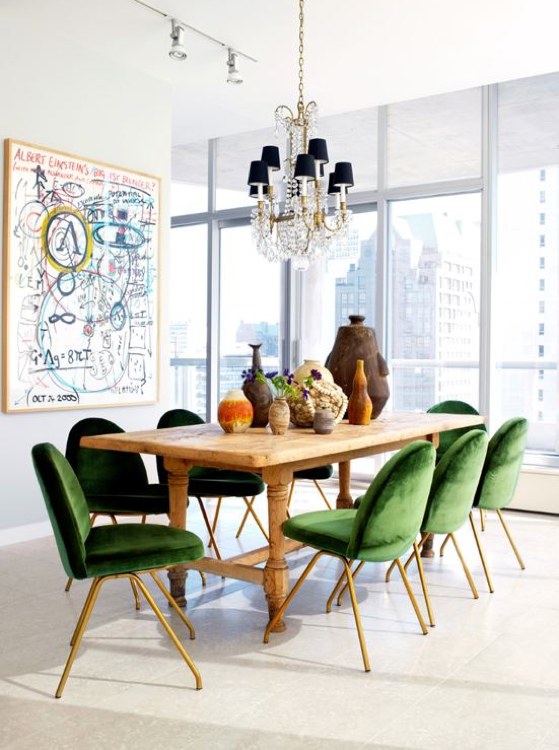 I recently brought home an amazing green couch. Well, I thought it was amazing. My husband was doubtful that a couch "this ugly" could look good in our house. I had to make a few minor tweaks to it – I ripped off the dated skirt, cut away the saggy black underlining – but then it was perfect. Even my husband had to admit it was comfortable and not as bad as he first thought!    I found it on Kijiji and fell in love with it for its classic shape, its style and its beautiful moss green colour. The fact I got for only $60 made me even more smitten!
After I bought the "ugly couch", as we affectingly refer to it as, I started seeing the colour everywhere. Even the great and all-knowing Pantone has forecasted  three new greens for Fall & Spring.
This of course just confirmed in my mind that I had made the right choice! Although the rest of our house is more neutral, I've always had a place in our home for green.  The exact hue had changed over the years but there's something that keeps drawing me to green. It's warm, grounding and reminds me of the outdoors. So of course I'm reveling in all the green that's popping up in fashion and home décor this season.  Right now I'm drawing inspiration from these gorgeous rooms:
Hello hunter green, it been a while! The hits of yellow really help to bring a fresh, updated feel. This light would look awesome in a dark green room.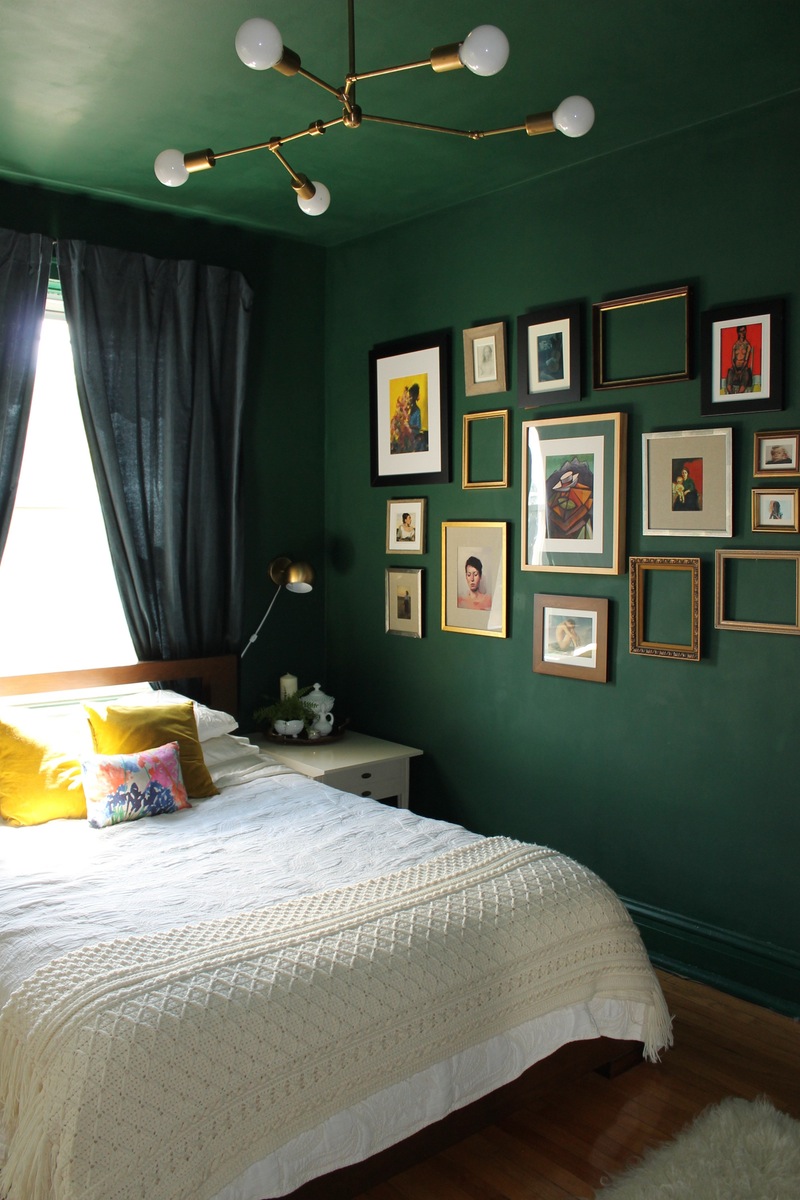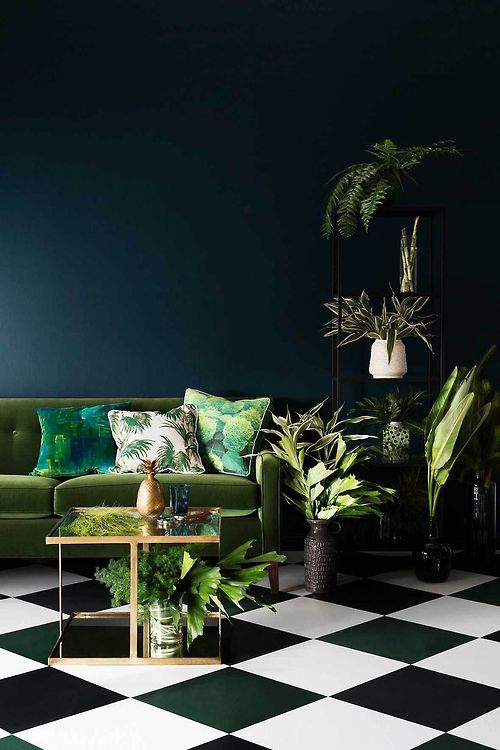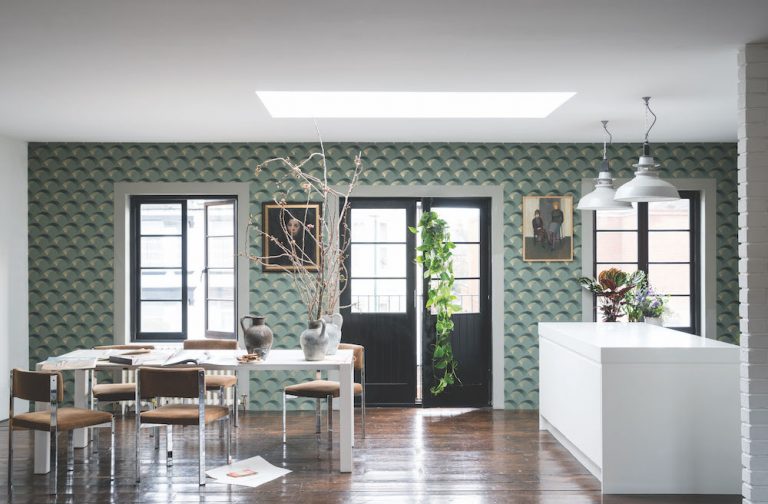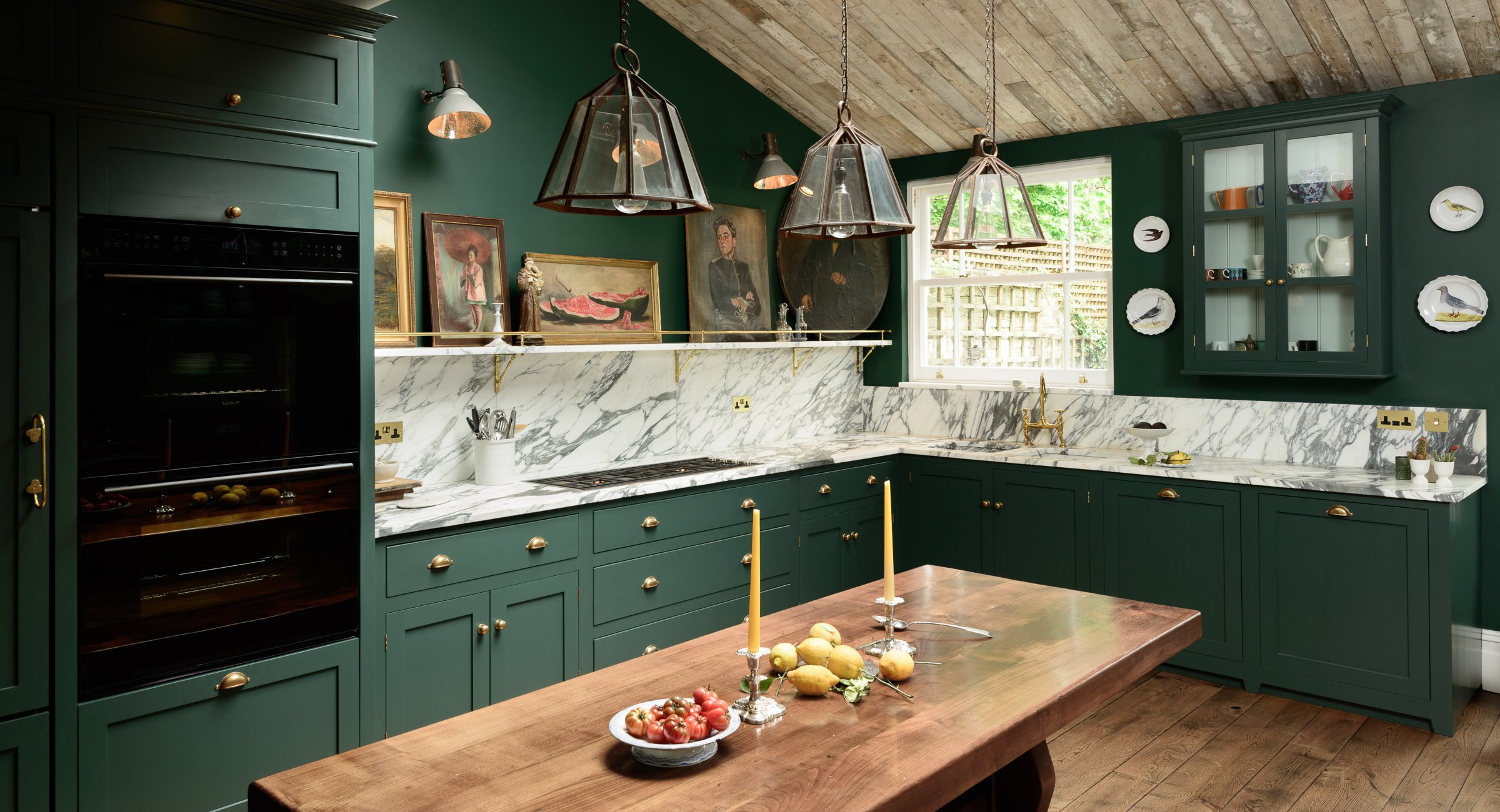 And green and navy blue – bliss! I'm looking for this as the inspiration for our family room where our ugly couch will live. Its roommates for the time being are black dated bookcases and shelving that was brought ages ago for another house. I'm looking to paint these (maybe navy!) and add some life into this room with the ugly couch as it's shining star.
If you're not quite ready to commit to green in serious relationship here are some fun ways to just be friends with benefits:
This beautiful chair from Anthropologie. Love the sexy gold legs!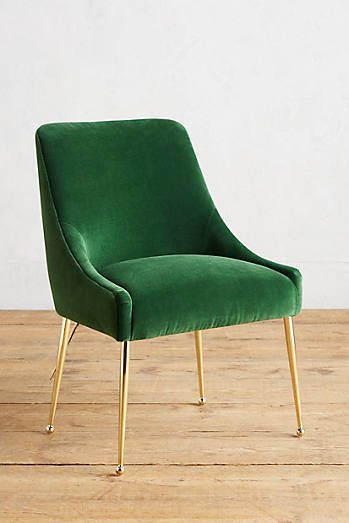 Every girl needs a dress like this! Just wearing it around the house would instantly make your place look more classy and on trend.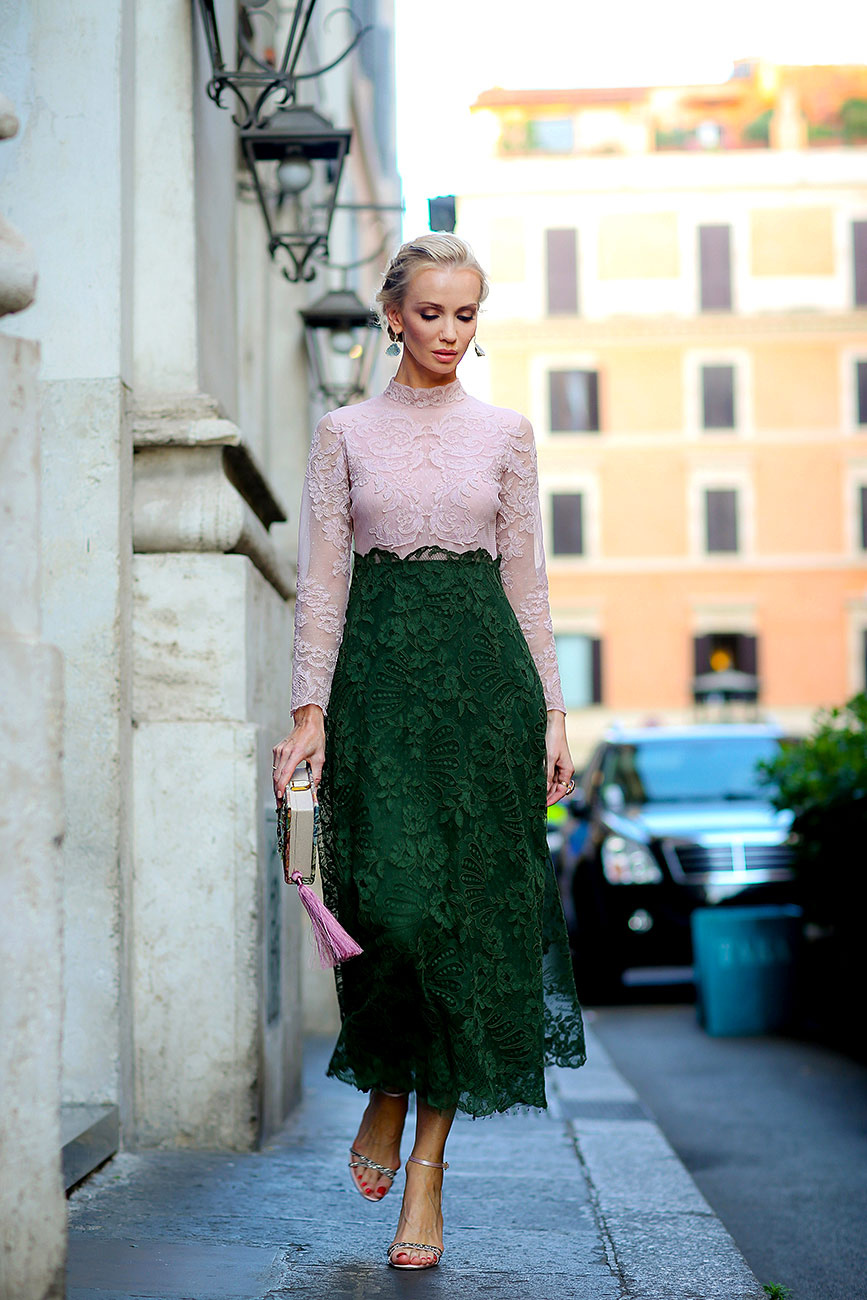 And if all else fails, pick up one of IKEA's infamous blue bags, updated and now in dark green.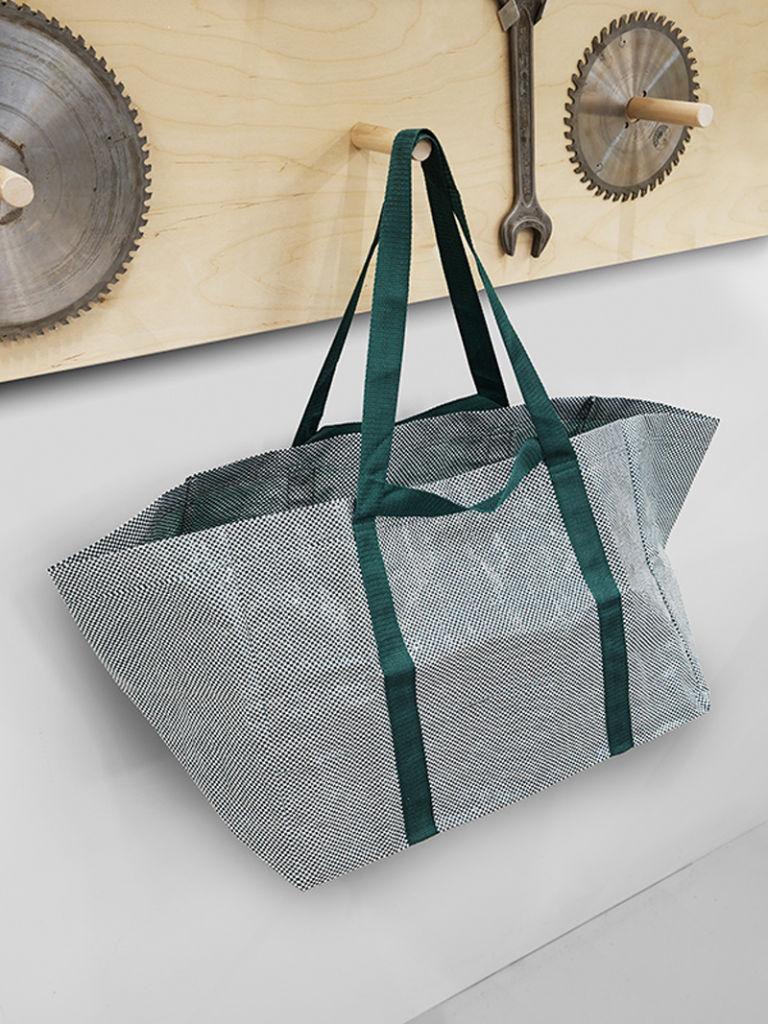 Happy Hunting!