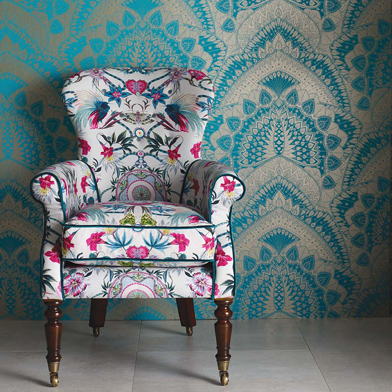 With the holidays right around the corner you may not be gearing up for a major renovation or decorating project but you may be looking to refresh your space before the entertaining season. A quick way to change up a small space, entry wall or powder room is to add wallpaper. While it's likely more expensive than paint the impact can be huge! Imagine one of these gracing your walls:
This wallpaper is easily removable so it's ideal to use in closets or on shelves.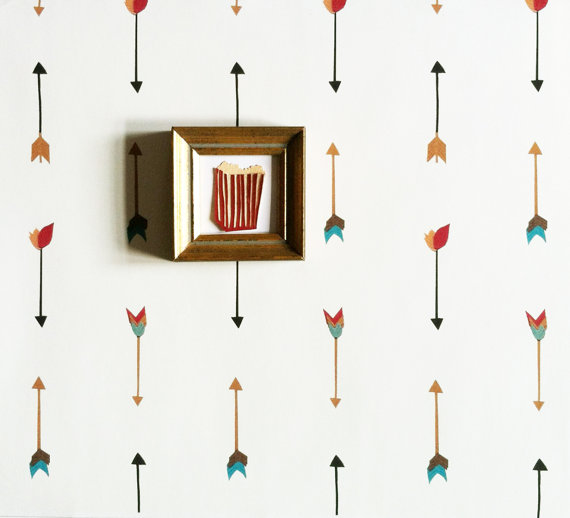 This one looks like a traditional print but a closer look reveals dancing foxes.
Big, bold and lush!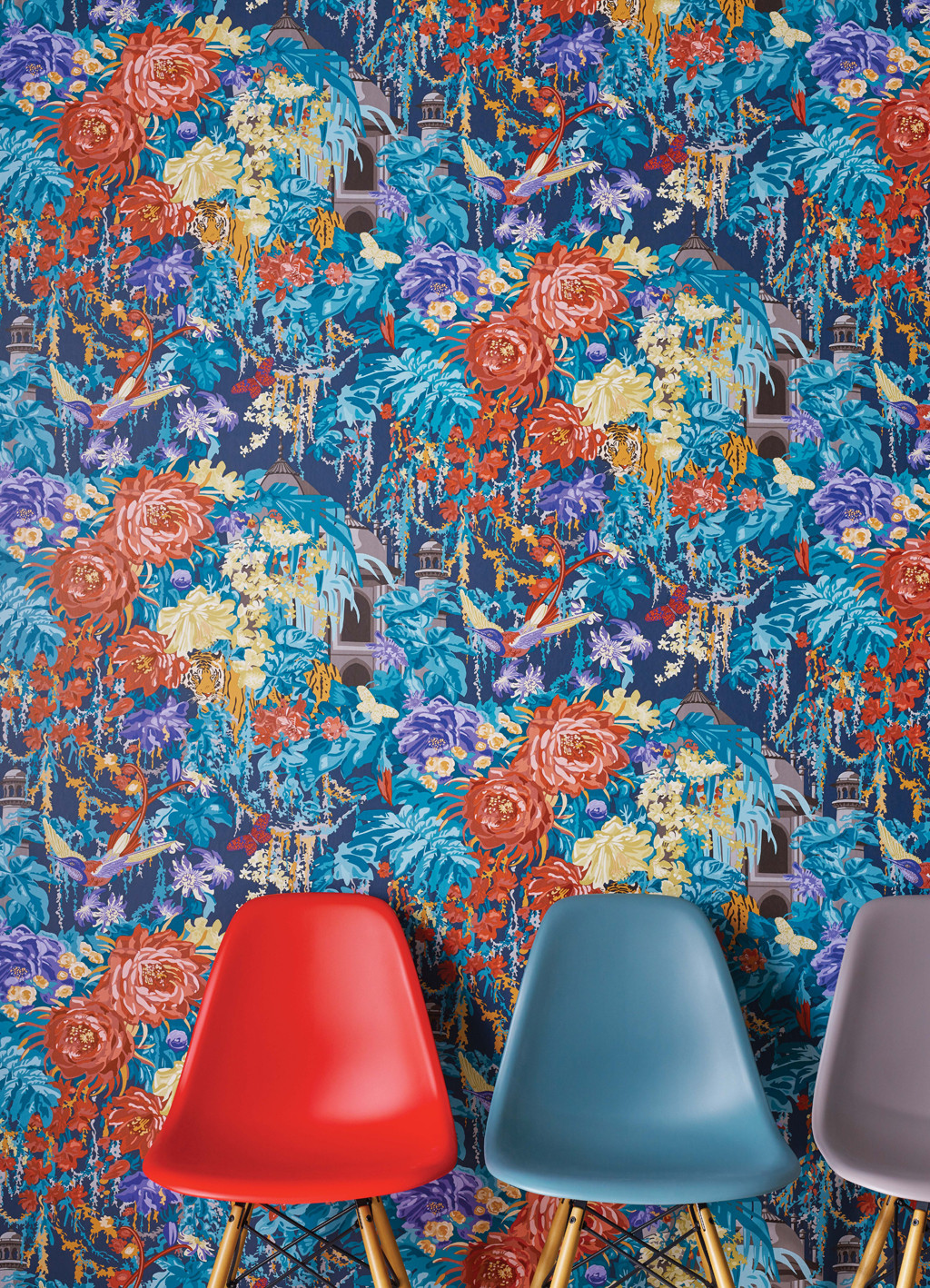 So sweet for a little's ones bedroom. But hide the crayons because this wallpaper is just asking to be filled in by a budding Picasso!
Tartan with a modern twist!
This large scale pattern is bold but its subtle colour scheme keeps it from overwhelming the space.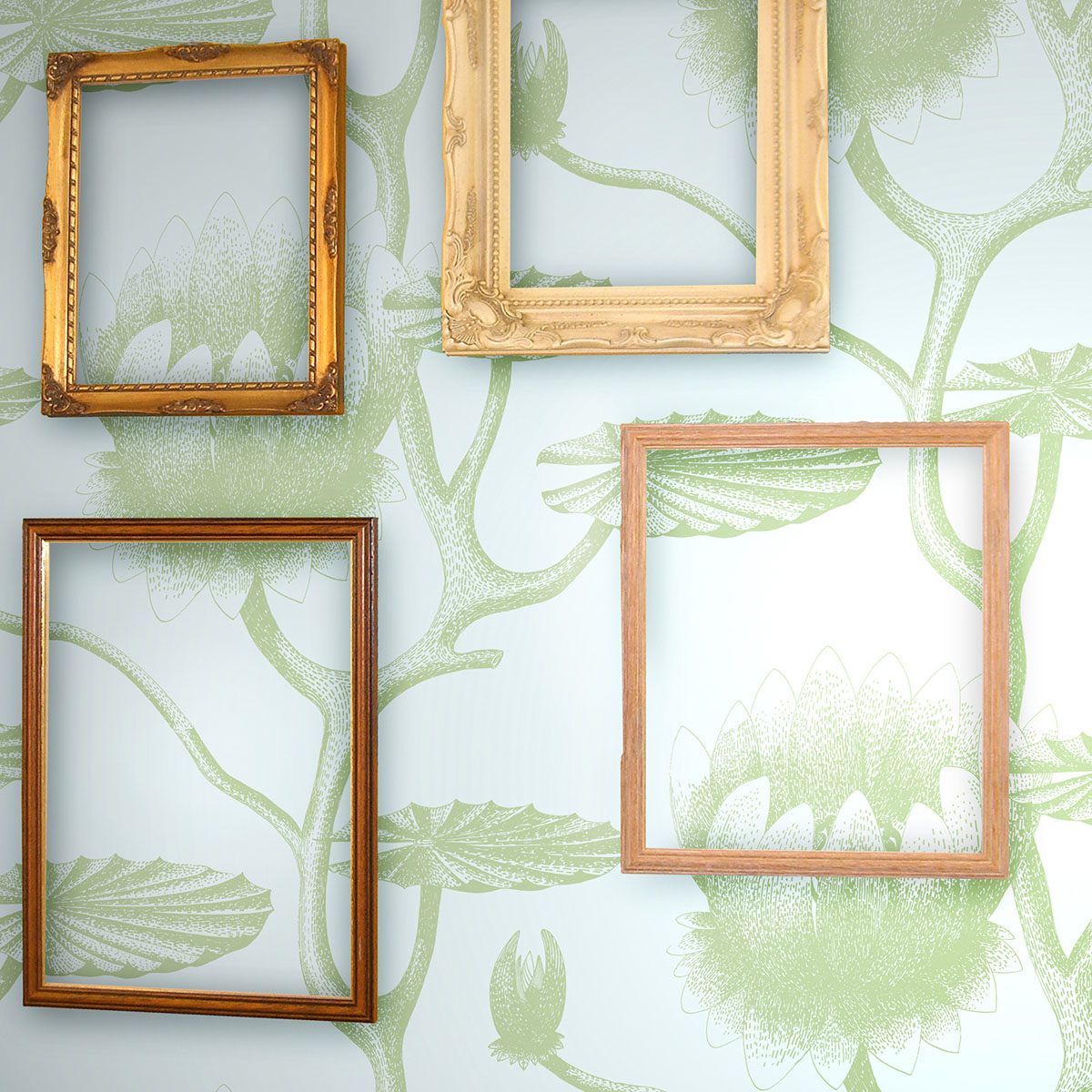 Even this is wallpaper! This ombre effect would be hard to achieve with paint but could be on your walls in just a few hours.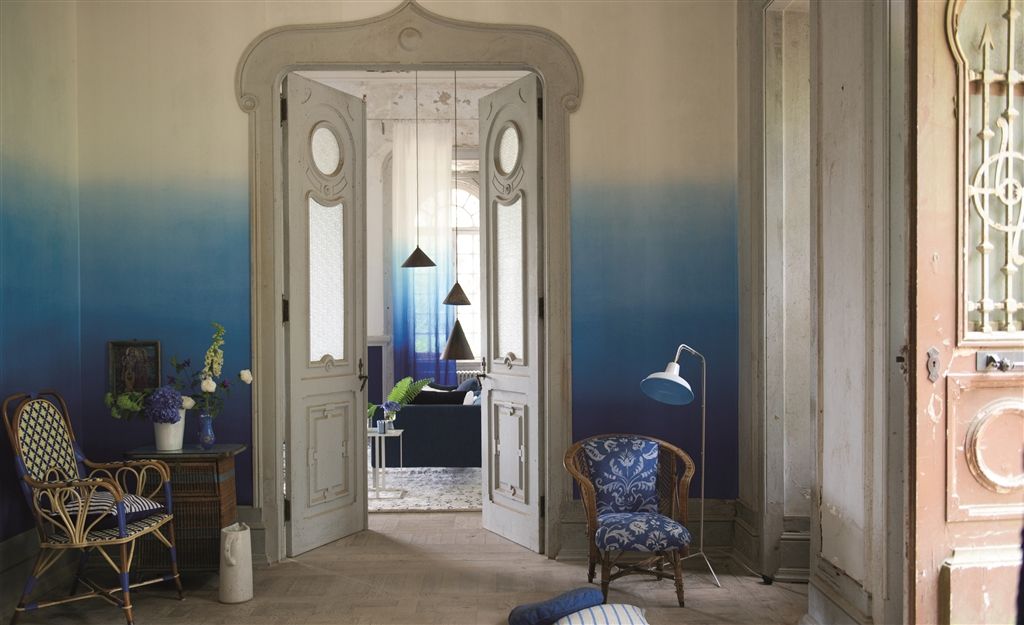 I love how paper was used to create a focal point in this bedroom. This is also a cost effective way to get the look of wallpaper without covering the entire room.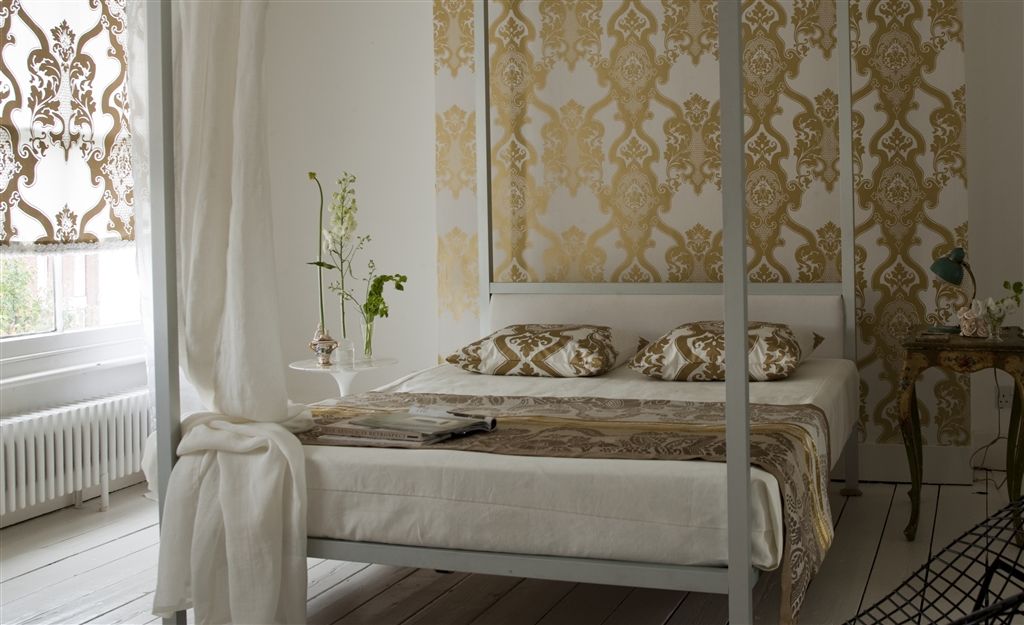 And you can't talk about wallpaper these days without mentioning this iconic 1959 print from Cole & Son.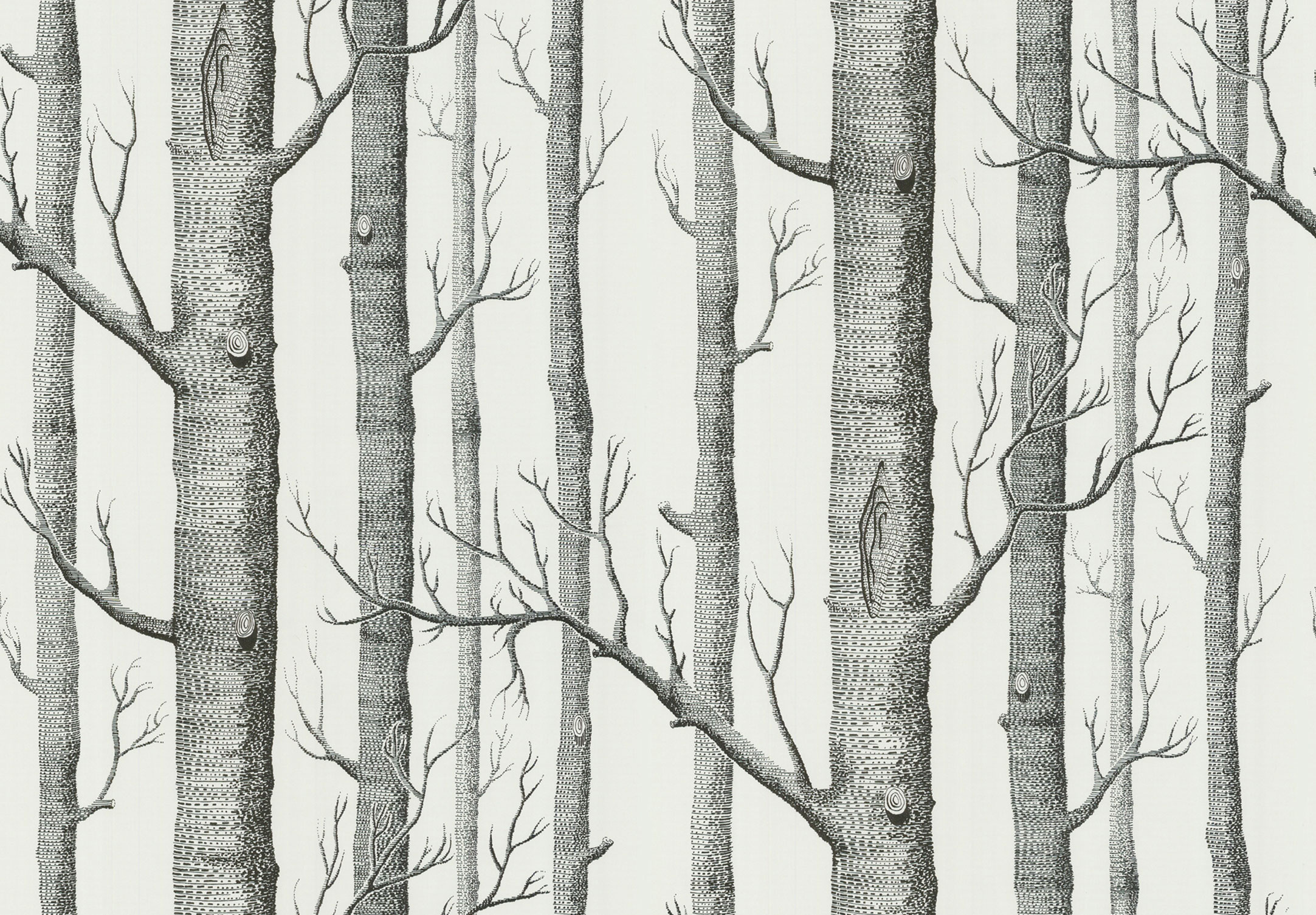 Even though it's been done time and again I still love these graphic trees. There's just a quiet beauty to them. This print has been updated and is available in four more colourways. I think the purple is my favourite!
And lastly these beautiful prints from Trustworth Studios use reproductions of British architect designer CFA Voysey's  Arts & Crafts inspired patterns.
If wallpaper really isn't in your budget but you still want the look of wallpaper try this ingenious freehand painting technique from Kristin Jackson from The Hunted Interior. It's just brushstrokes on a painted wall. So pretty!