Last week I was a part of a workshop at Mullen Garden Market in Niagara Falls. This small but mighty garden market, gift shop and full service florist has been operating in the city for more than 20 years. They make gorgeous flower arrangements, bouquets and centrepieces all year round but it's at Christmas when this place becomes especially magical!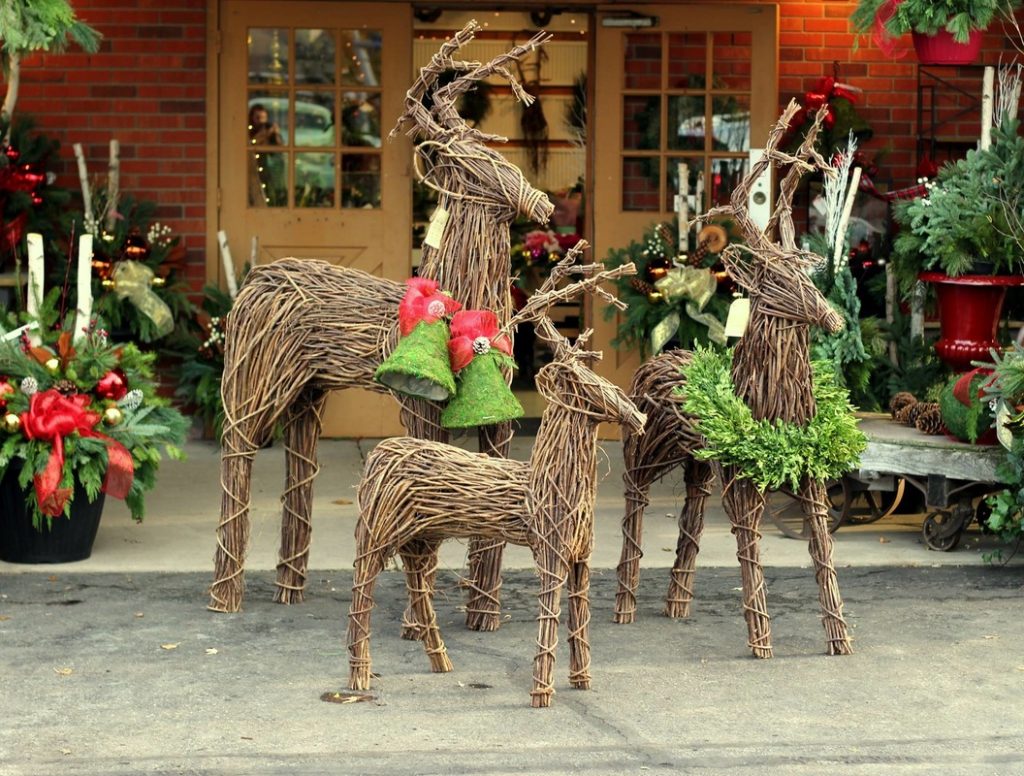 They have everything you need to make stunning outdoor planters and wreaths to wow your guests even before they get through your front door.
They also have beautiful ready made planters like this one: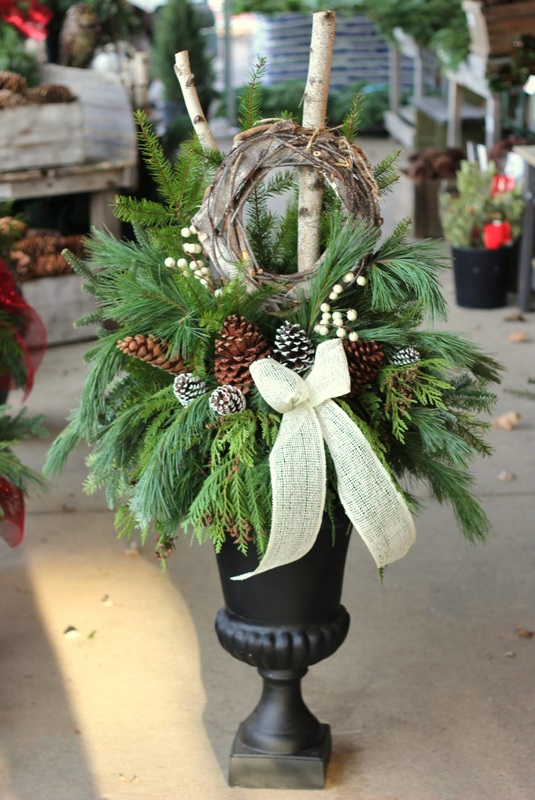 I was lucky enough to join a group of lovely ladies to learn how to make this modern and elegant table centrepiece.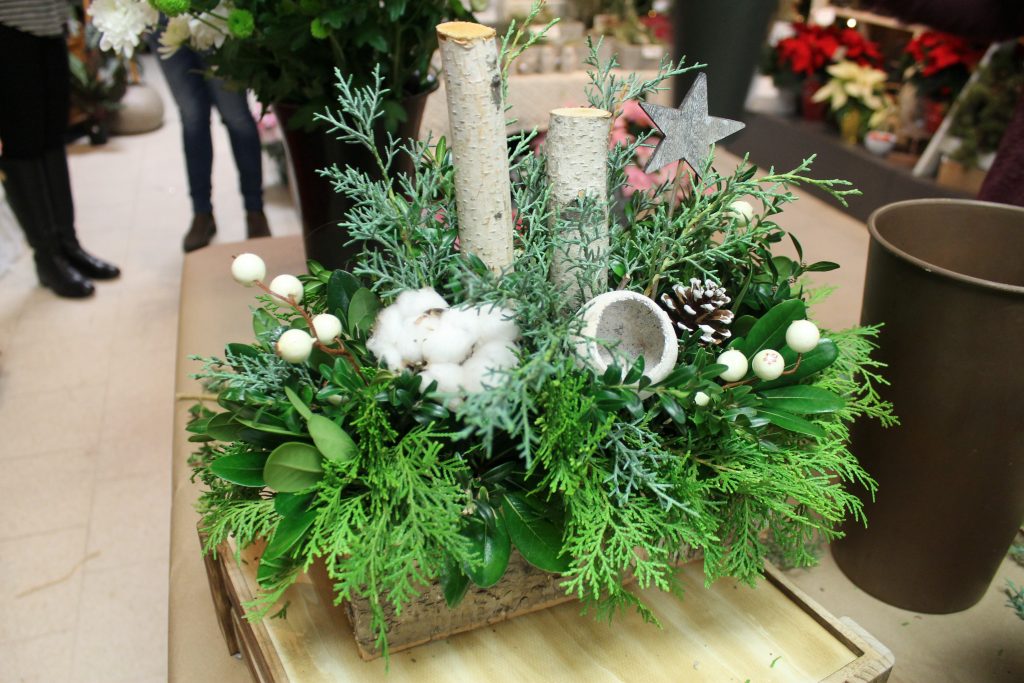 Not to brag, but didn't it turn out awesome?! It was all thanks to Mullen's amazingly talented and encouraging staff who showed me what green goes where, how to shape the arrangement and even the subtle art of making add-ins (pine cones, berries etc.) look balanced.
When we arrived we each received a box with all the materials we would need.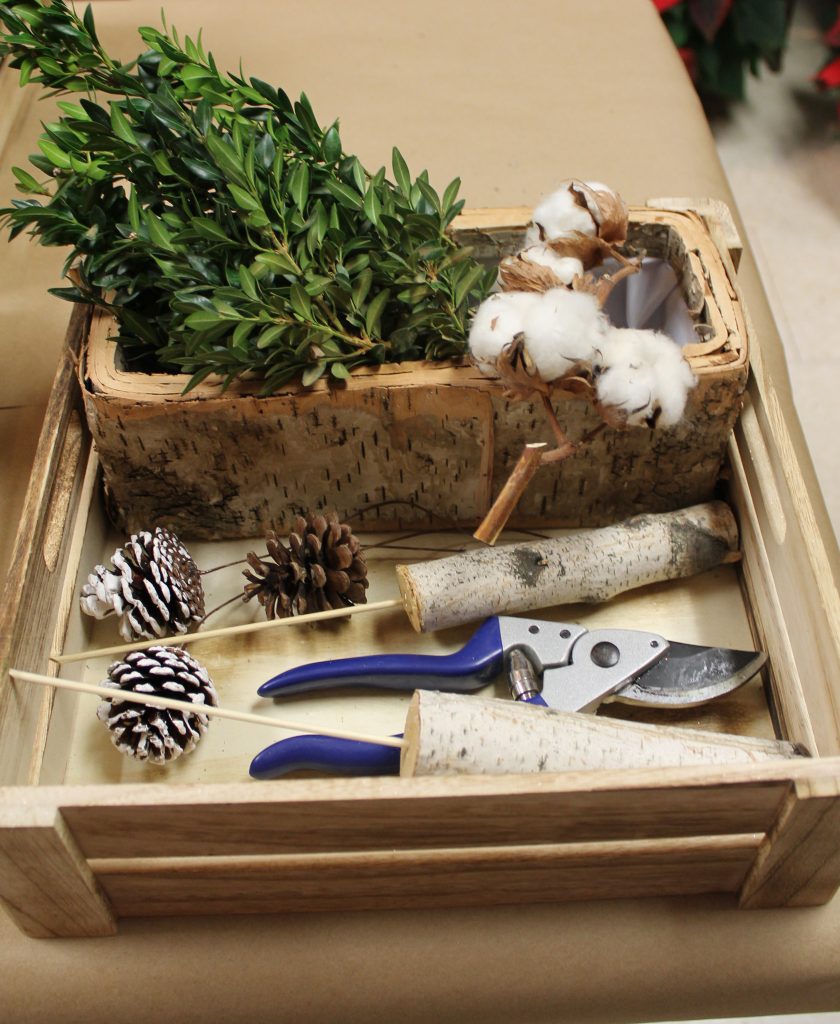 It already looked pretty and we hadn't even started!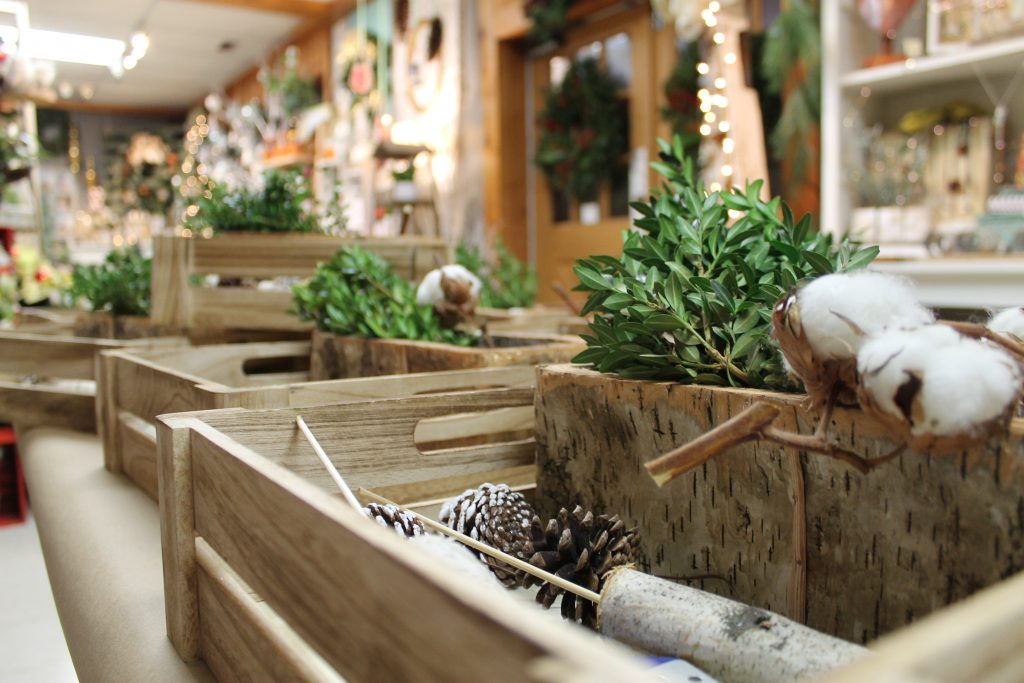 We used four different types of greens: Boxwood Cedar, Carolina Sapphire, Arborvitae and Pittosporum.
Once our planters (handsome, weathered faux bois boxes which I will definitely be using again) were full of soaked oasis we were ready to start putting the greens in. The birch logs are used to create height and a focal point for the arrangement.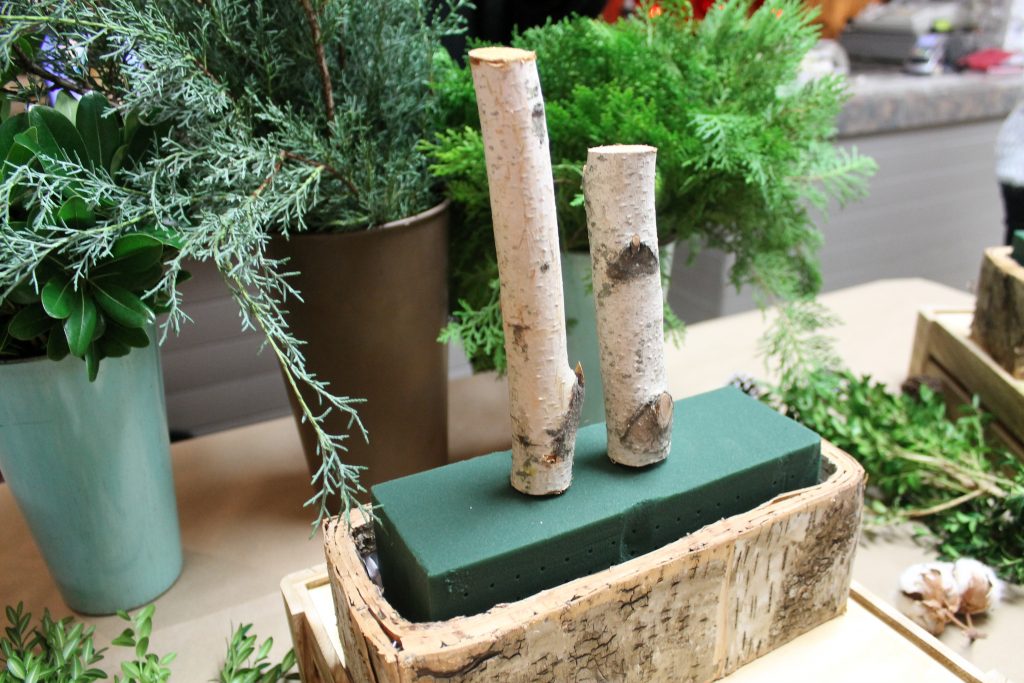 Then we added a bit of this
and a bit of that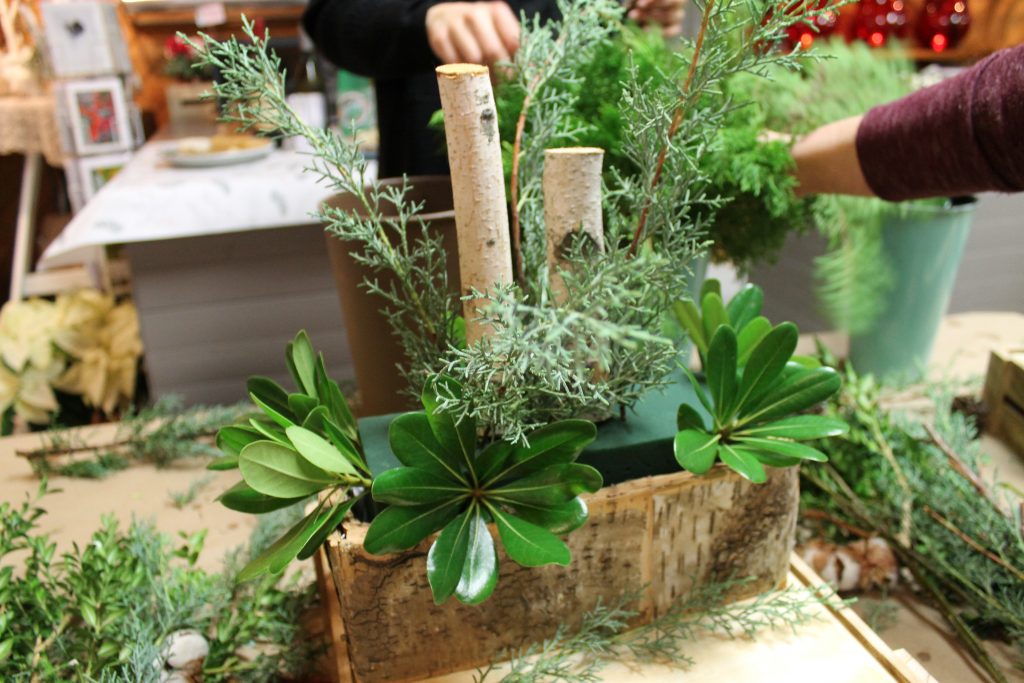 and we kept adding and layering the greens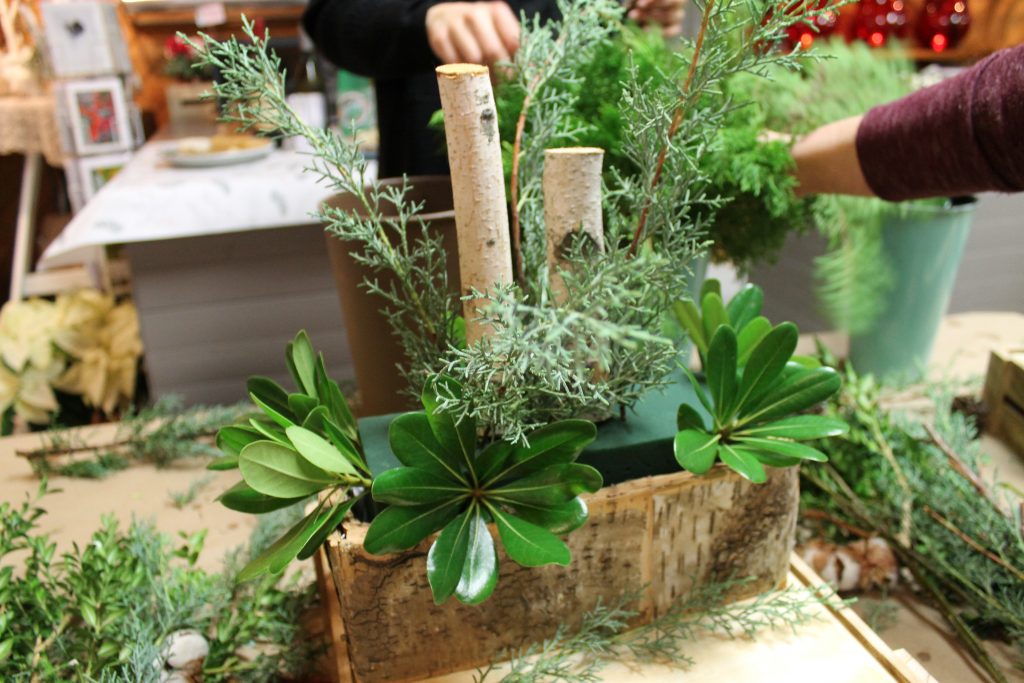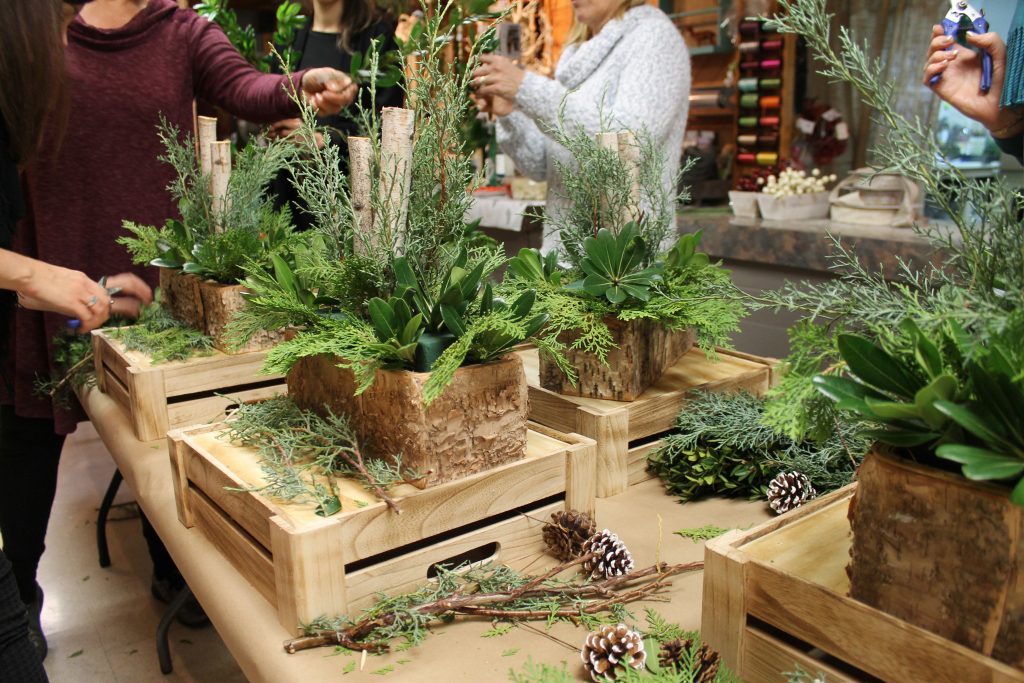 until the arrangement was full and we were happy with the results.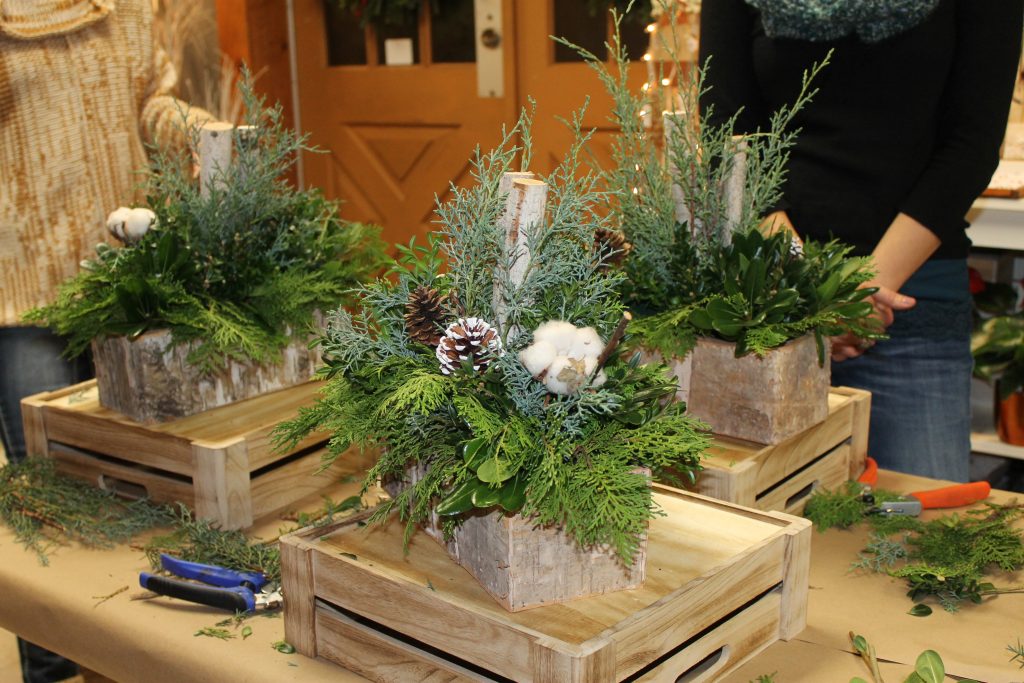 I really love how each one turned out different but they all looked beautiful and professional. This workshop taught me so much and gave me a new confidence in my floral arranging skills. I may just be ready to tackle a full outdoor planter. On the other hand, maybe I'll just pick up this one!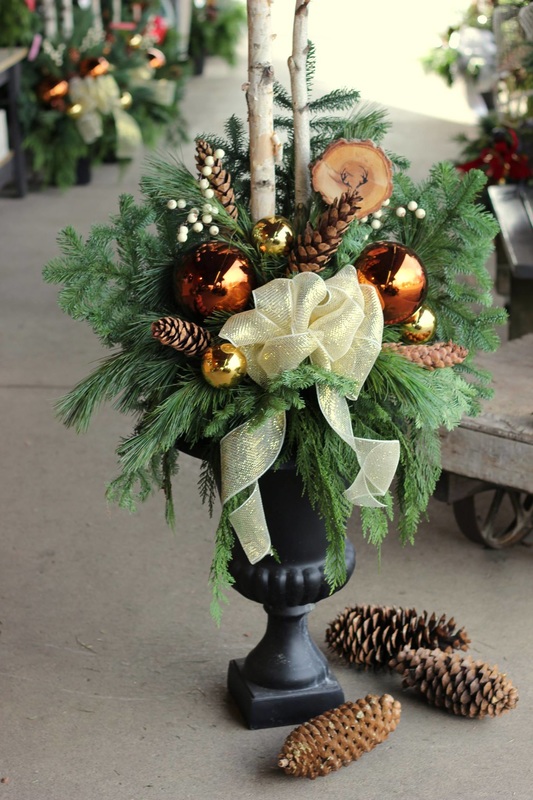 I also did a bit of Christmas shopping at Mullen Garden Market.                       Here are just a few of the great gifts they have: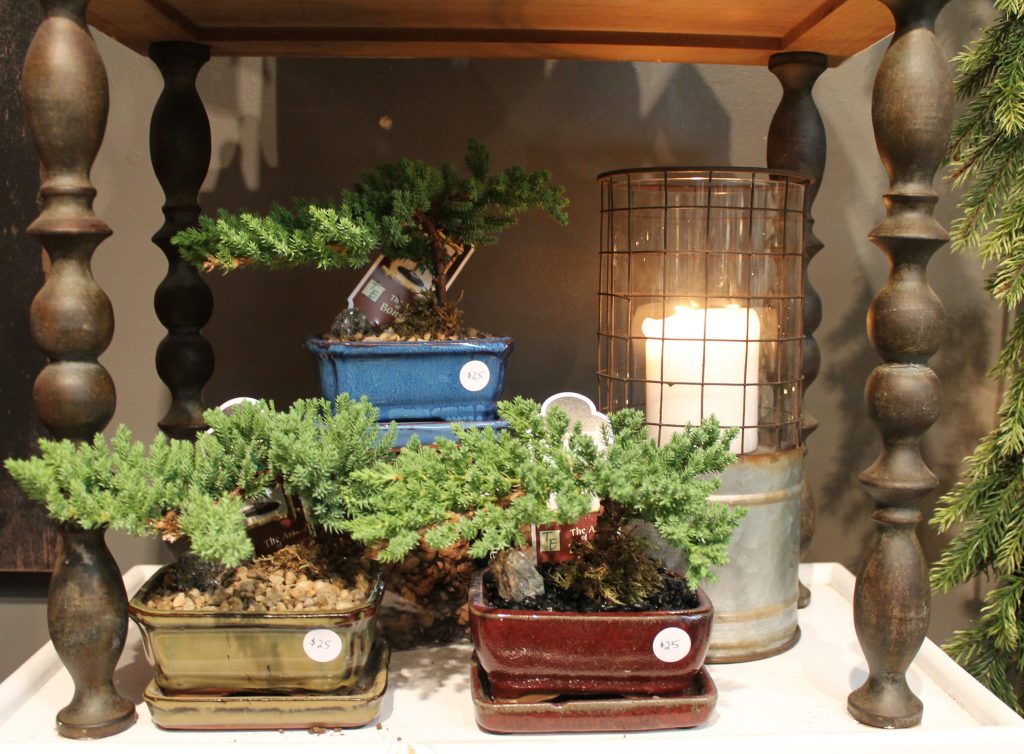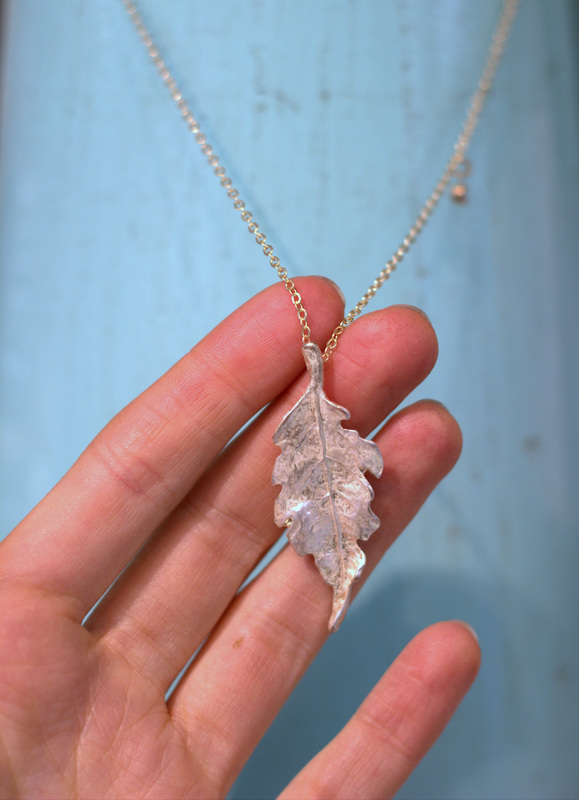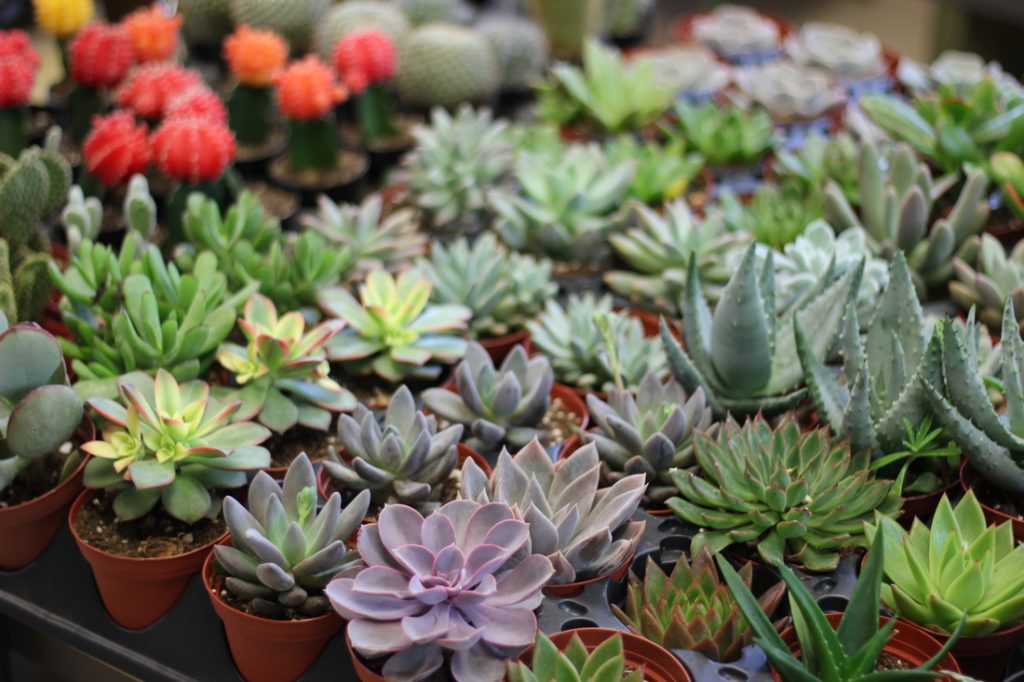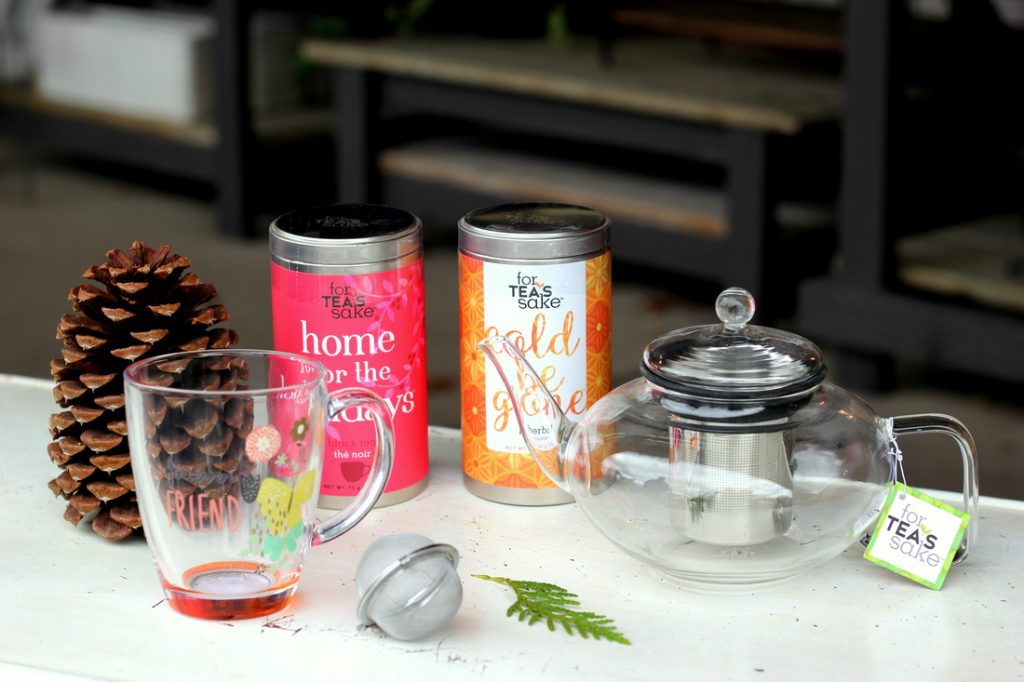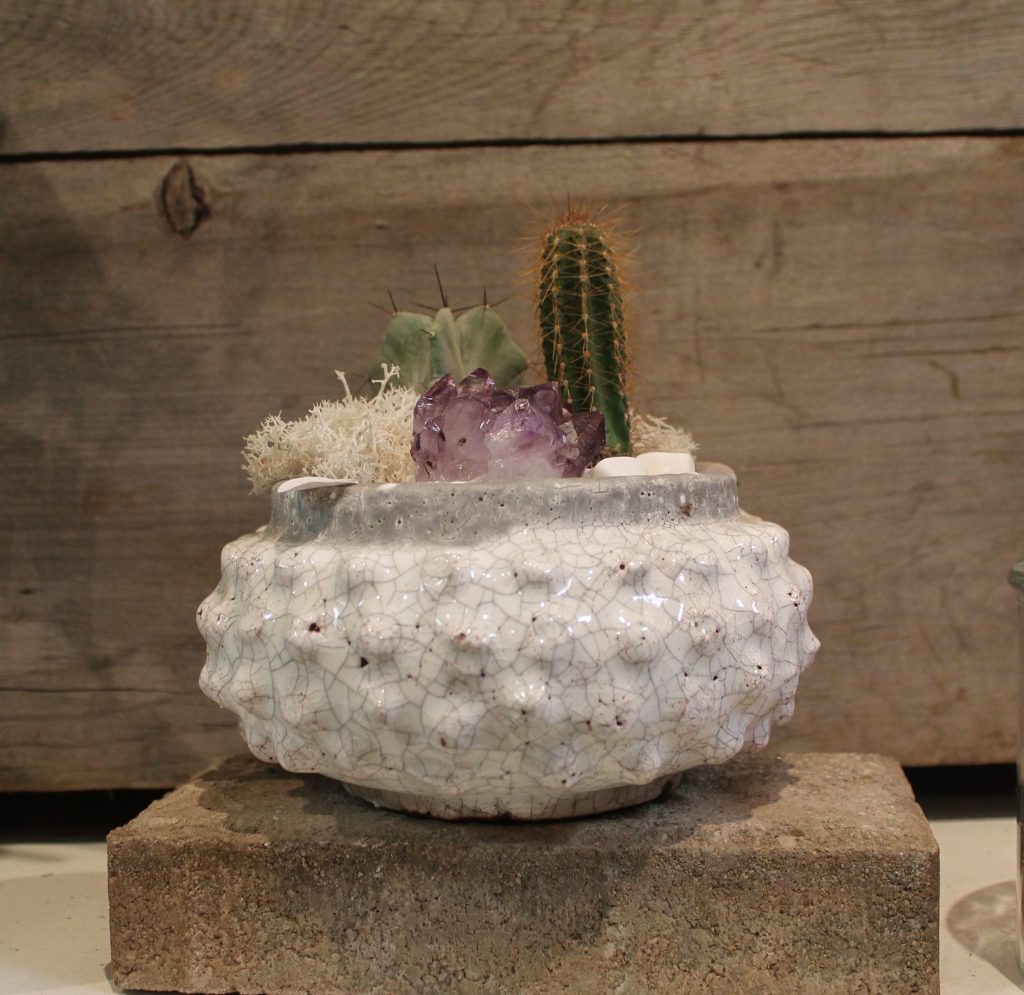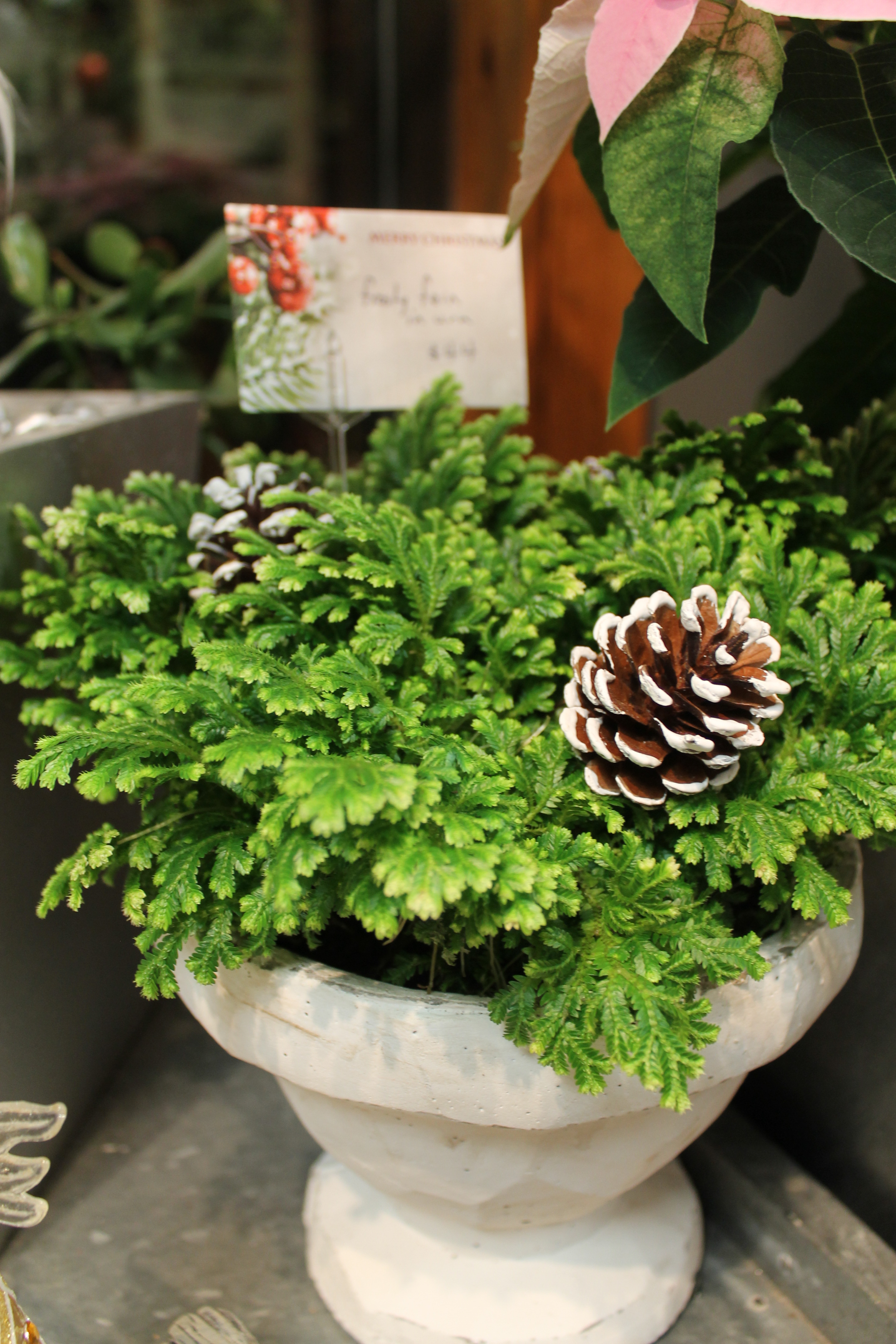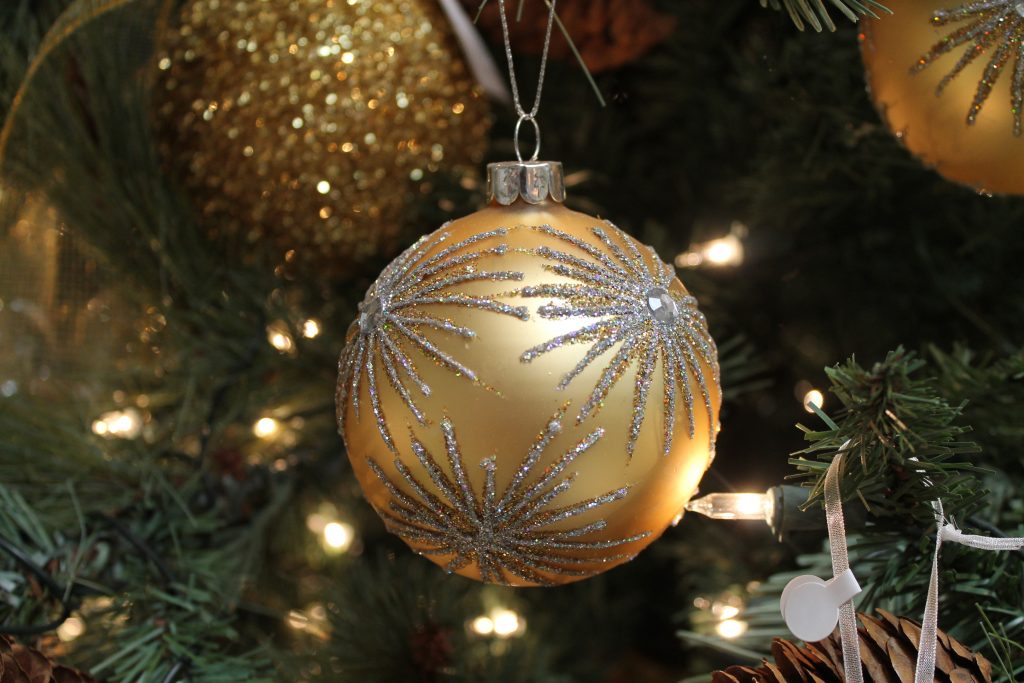 If you're in the area, I hope you'll stop by and check out this gem of a market!
Happy Hunting!
Mullen Garden Market is located at 4856 Drummond Road in Niagara Falls, Ontario.