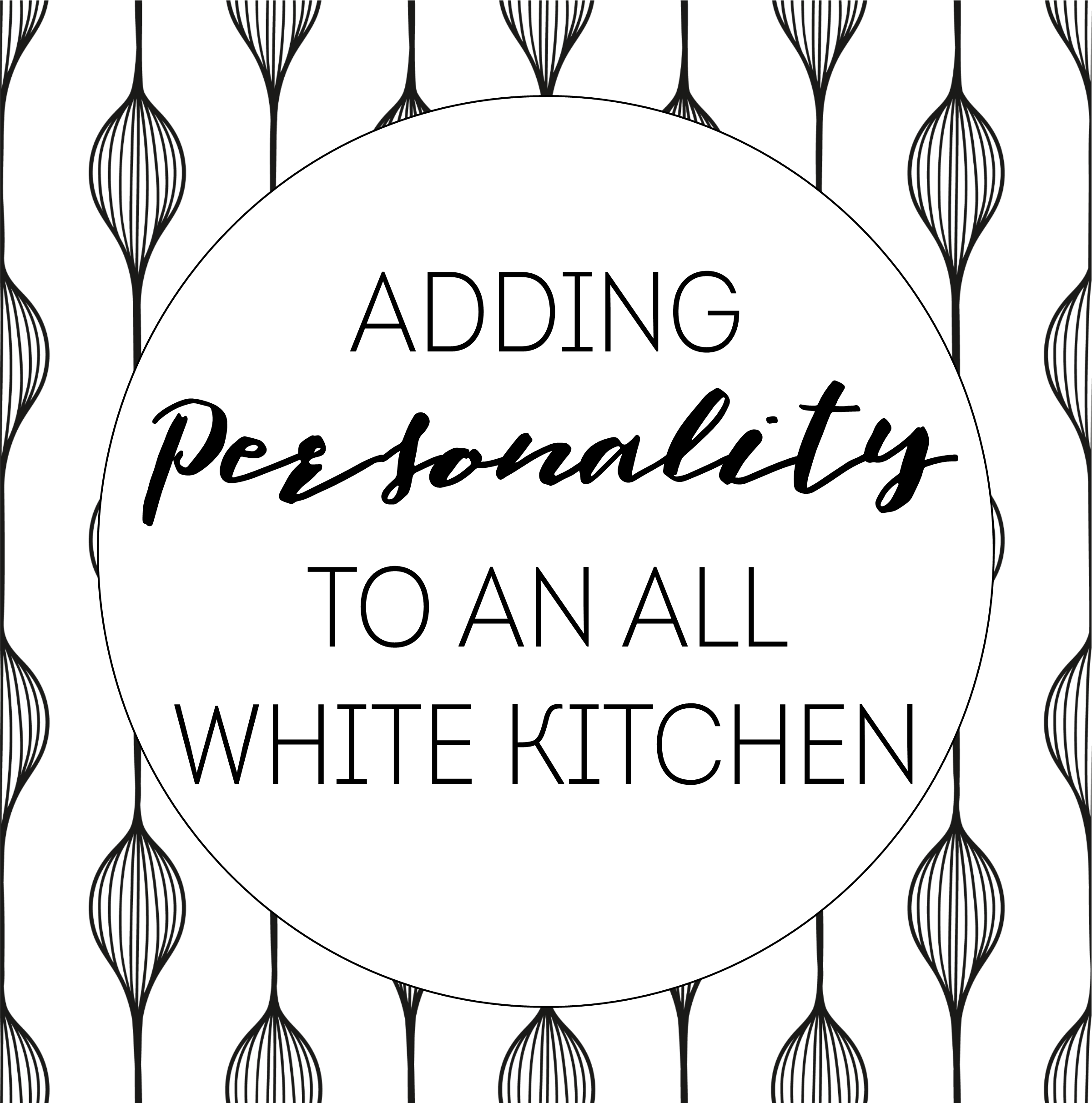 I love the look of a white kitchen. It's classic, clean (clean looking anyways, how often you actually clean is your business) and a great starting point for decorating.  But while white is wonderful, sometimes it can be challenging to know what to add to take your kitchen from basic to brilliant. So whether you have a white kitchen that could use some style or are thinking of redecorating, here are some ideas to infuse personality into an all white kitchen.
Moody Monochromatic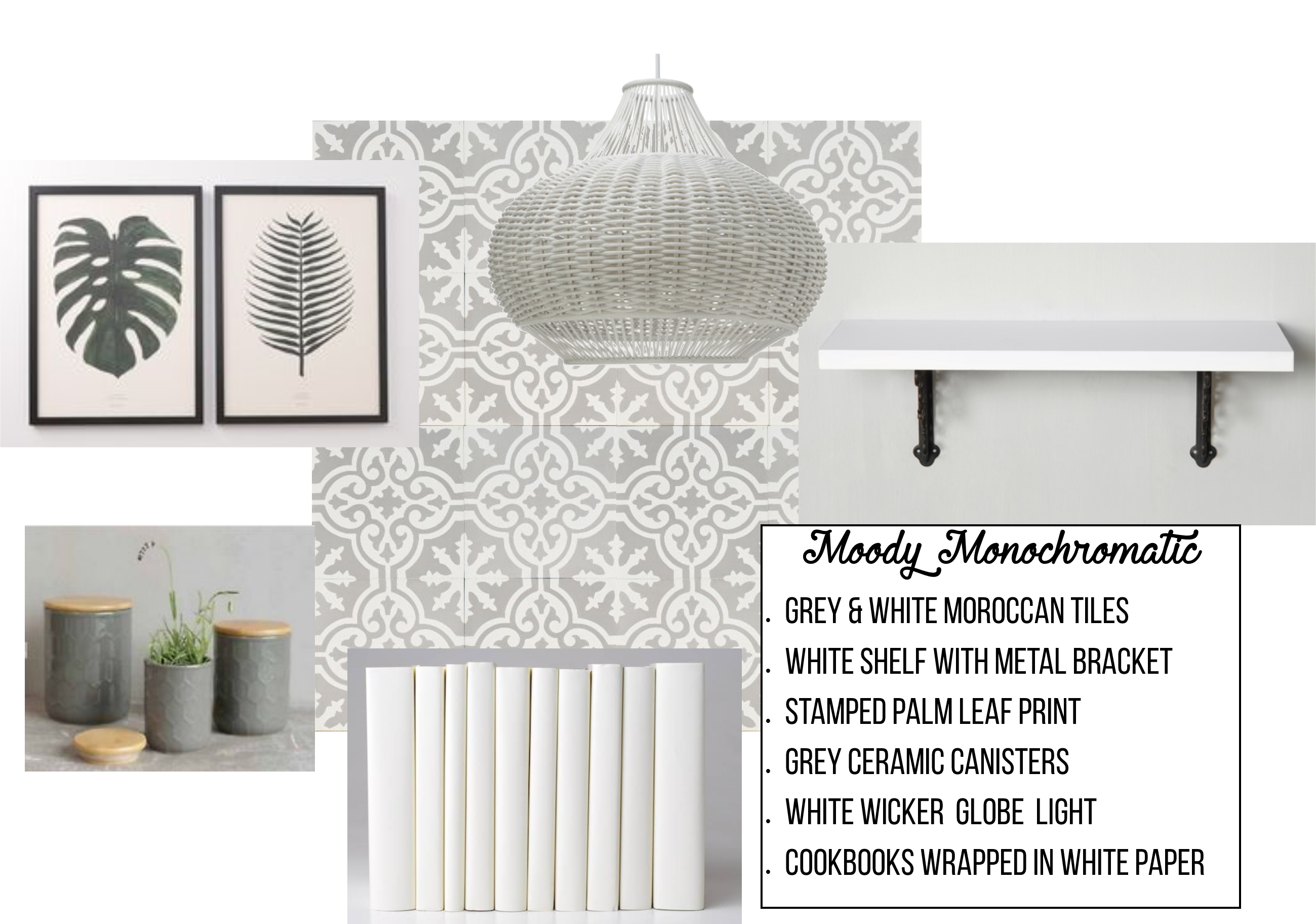 White Globe Pendant • Palm Leaf Print (similar) • Canisters • Tiles • Shelf Brackets
Contemporary Farmhouse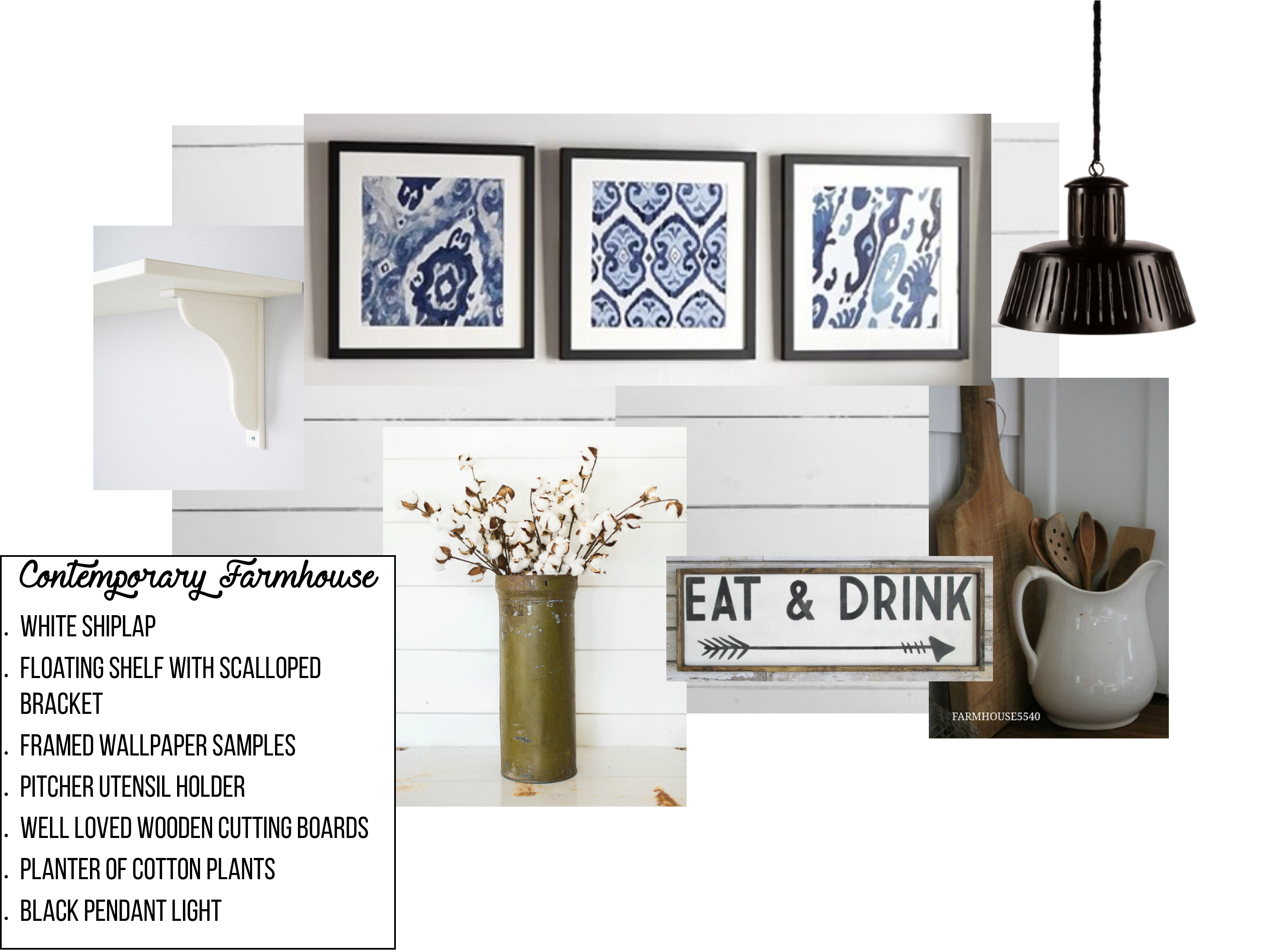 Black Pendant Light • Sign • Shelf • Frames (similar) • Vase (similar)
Polished Modern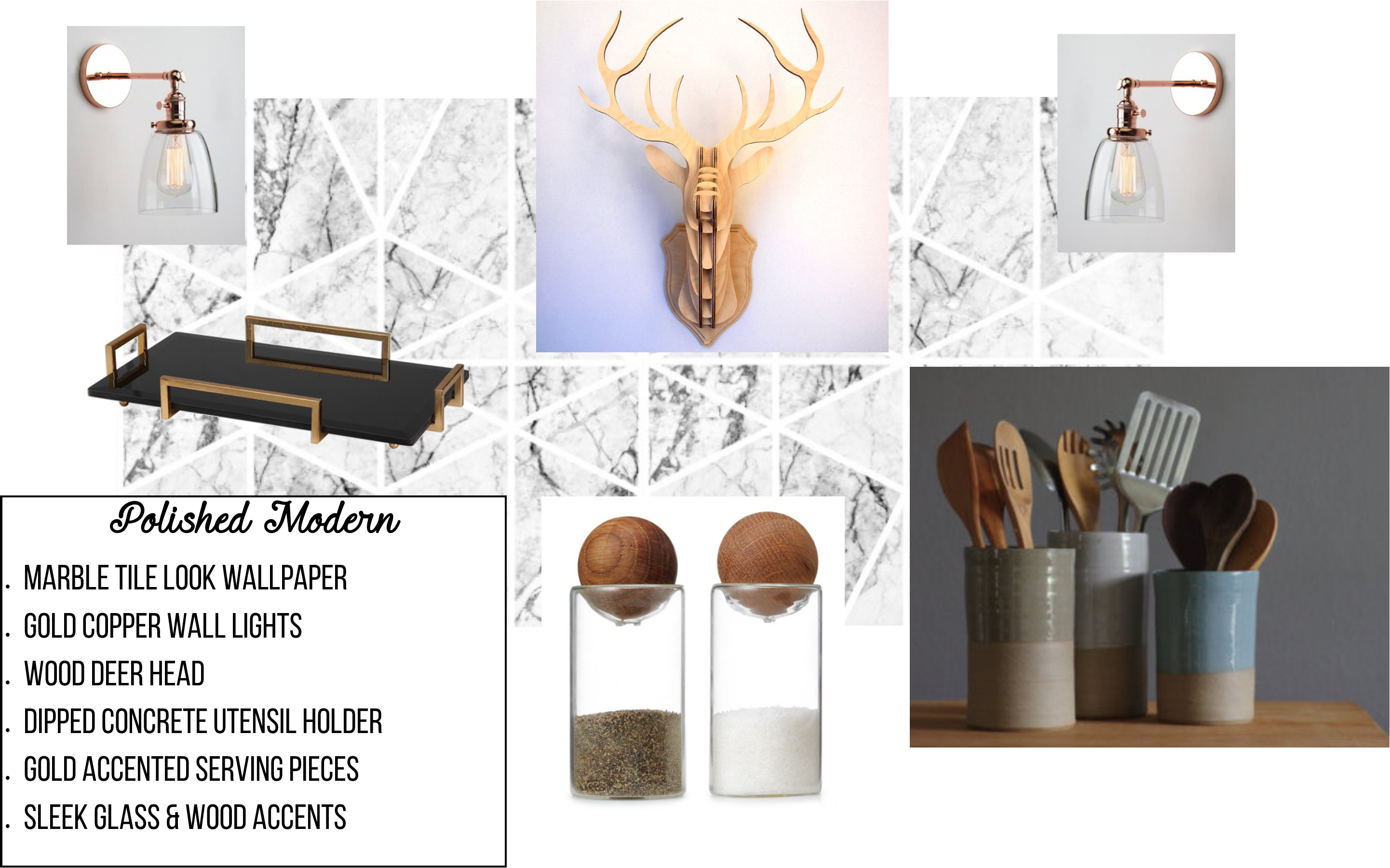 Wallpaper • Light • Deer Head • Utensil Holder • Salt & Pepper Dispensers  Serving Tray
Rustic Country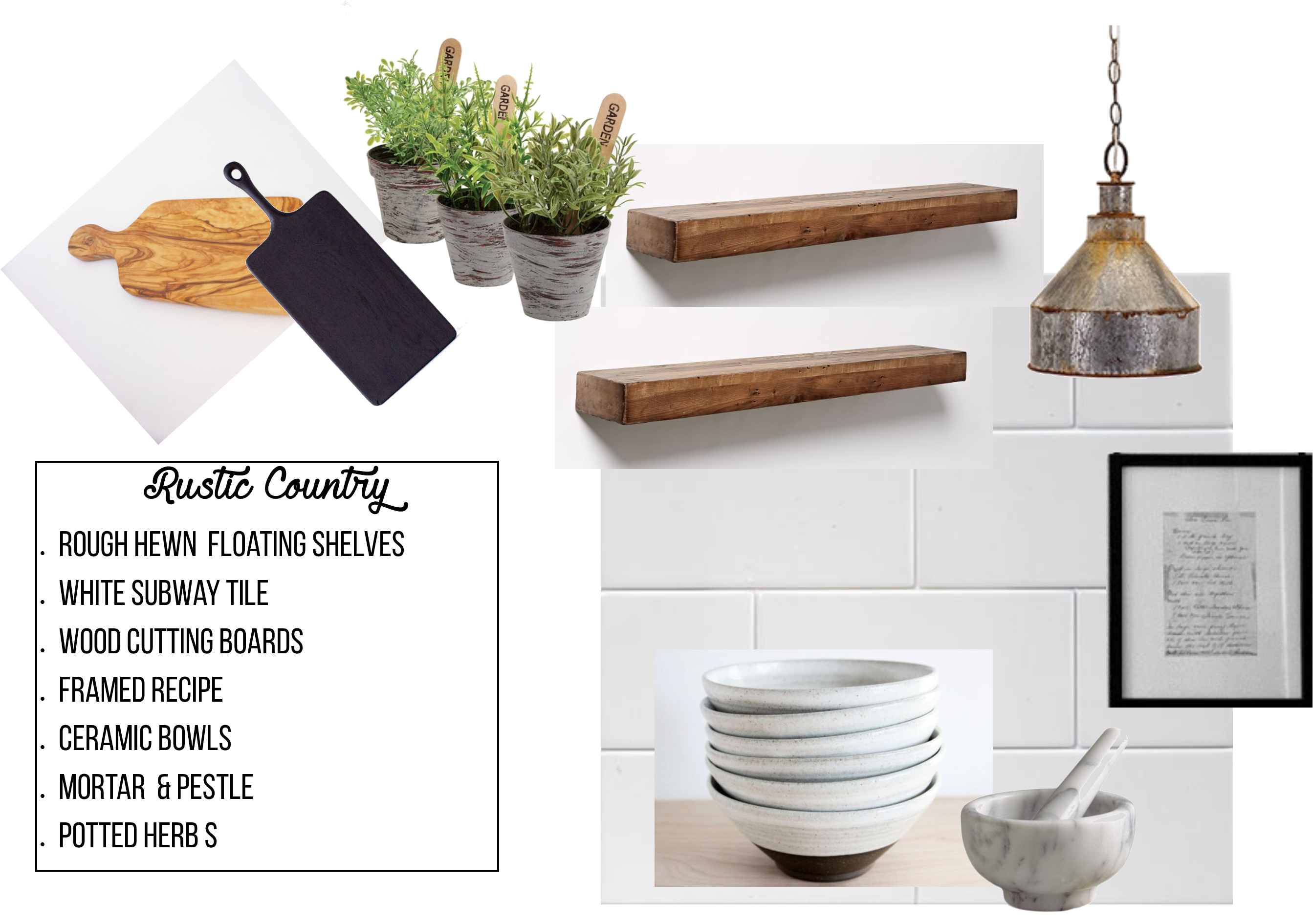 Shelves • Light • Bowls (similar) • Frame (similar) • Mortar & Pestle
Another great thing about white kitchens is that you can change the lighting, accessories and decor to give it a completely new look. In a few years and as trends come and go, it's easy to give your kitchen an updated look by only making a few changes and without the hassle of a complete redo.