I've been seeing Fusion Mineral Paint everywhere and been wanting to try it. I was given this beautiful campaign dresser which was just the right size for our front hall and the perfect opportunity to try out the paint.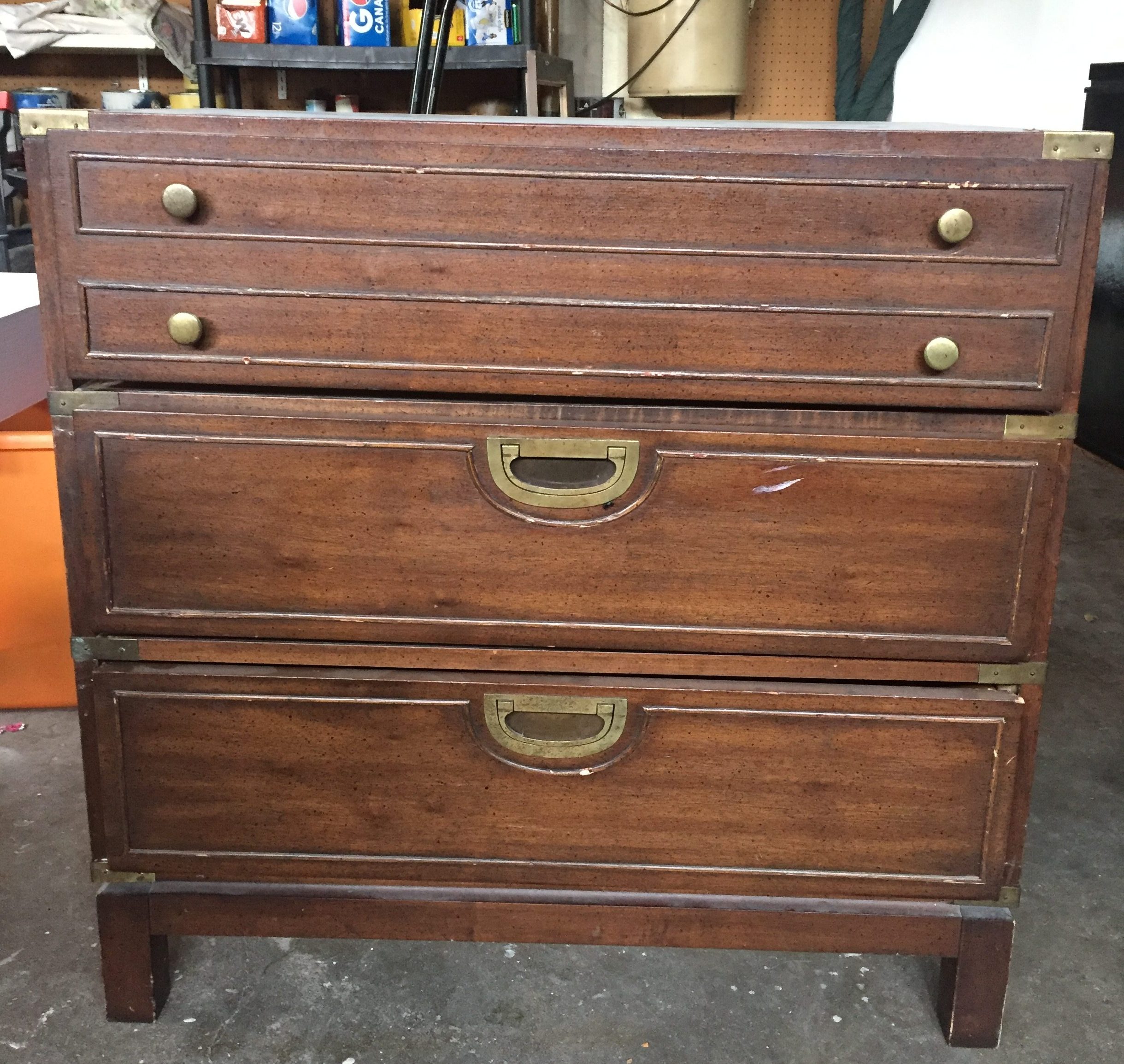 Just for the record, I am that person who will take others people's cast offs, go out of my way for a garage sale and slam on the brakes (often causing my coffee to spill) for a roadside find. This little guy came from a friend so no coffee was spilled for this project (but it was spilled on it – read on).
I follow Fusion Mineral Paint on Instagram and the makeovers they post are so amazing that I just had to try it. Plus it seemed super easy, which is just about my skill level. Every review I read said the prep was minimal and that the paint goes on like a dream.  So I was excited to try it myself. I was tempted by the colour Seaside but I ended up going with Midnight Blue. The colour collections can be seen here.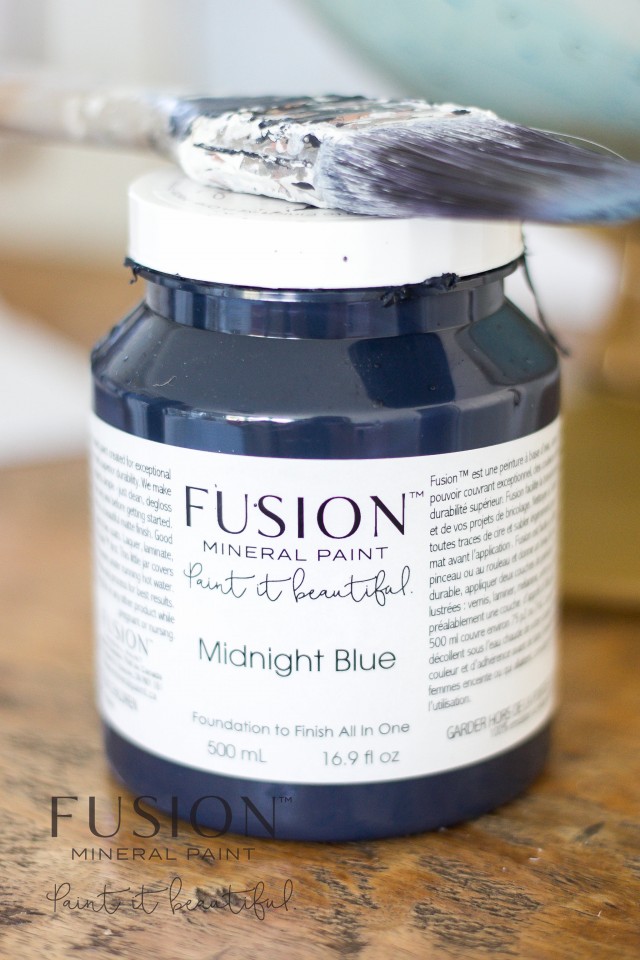 I did a light sand of the entire dresser, but I've read that if the surface isn't too glossy you can paint right over top of the original finish without sanding. I've been painting furniture for lots of years so I just couldn't bring myself to skip this step. The hardest part of this entire project was taking off all the brass box corners and the 38 tiny nails that held them on, plus all the pulls and knobs.  Once they were out I was afraid I would drop them and lose pieces so I wrapped each box corner and its nails in plastic. My inner David Suzuki was very unhappy at the wastefulness of this, but since clumsy is one of my more dominate traits it had to be done.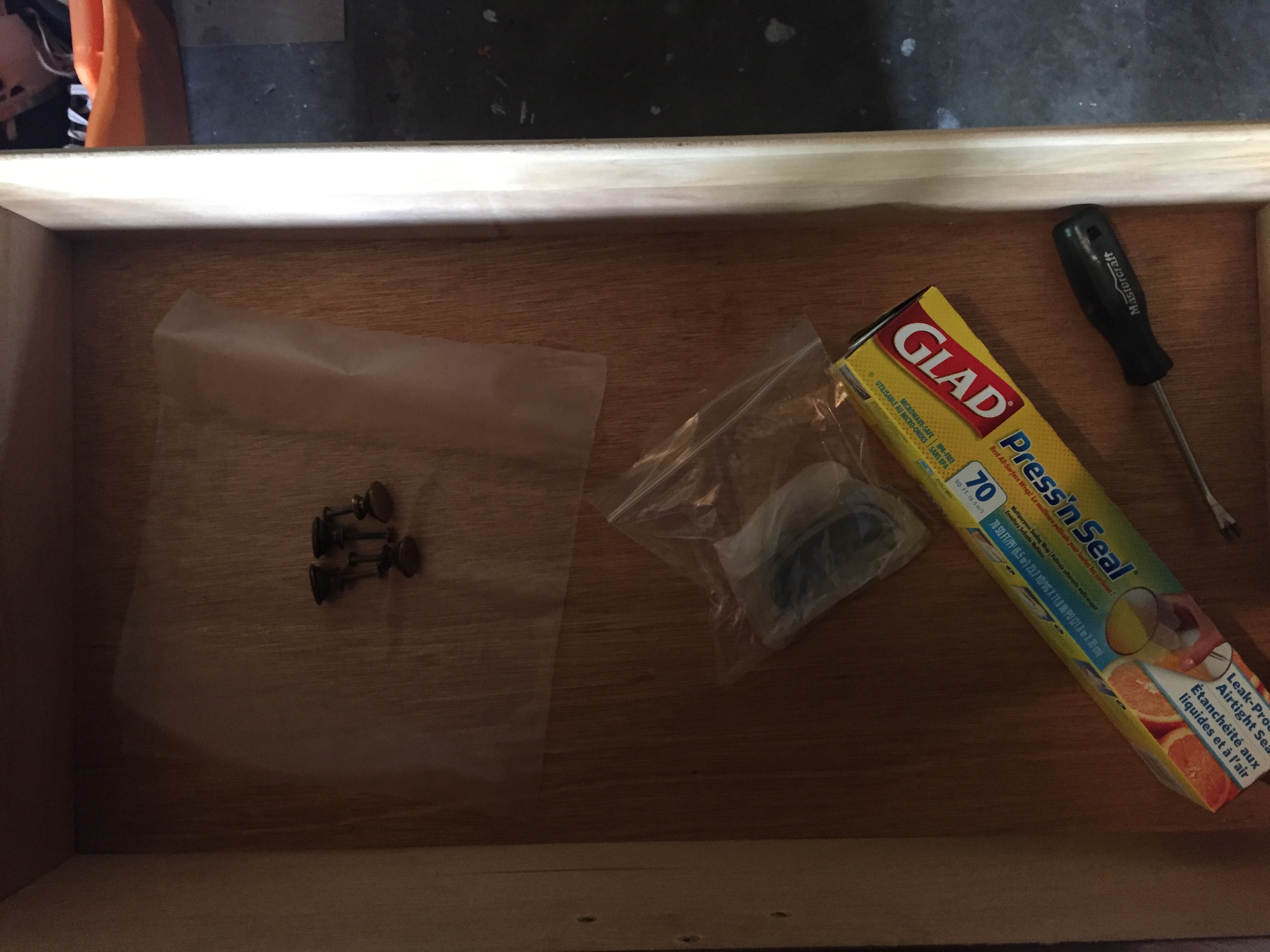 The paint really did go on so beautifully, it is easily the nicest paint I've worked with. My kids even helped with the painting and their uneven strokes just blended in once dried.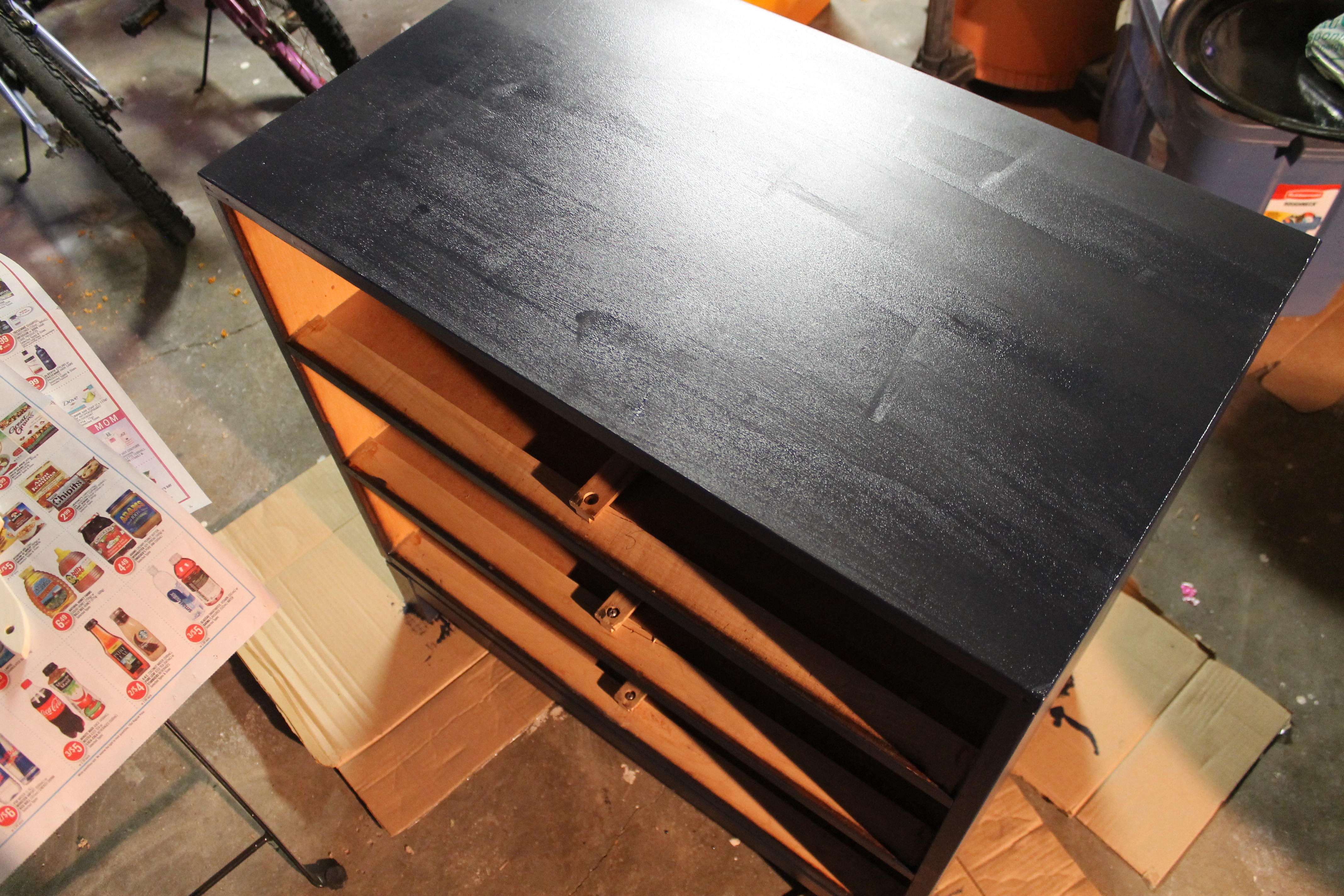 Yes I did watch paint dry. . .and photographed it. (in our garage with really poor lighting)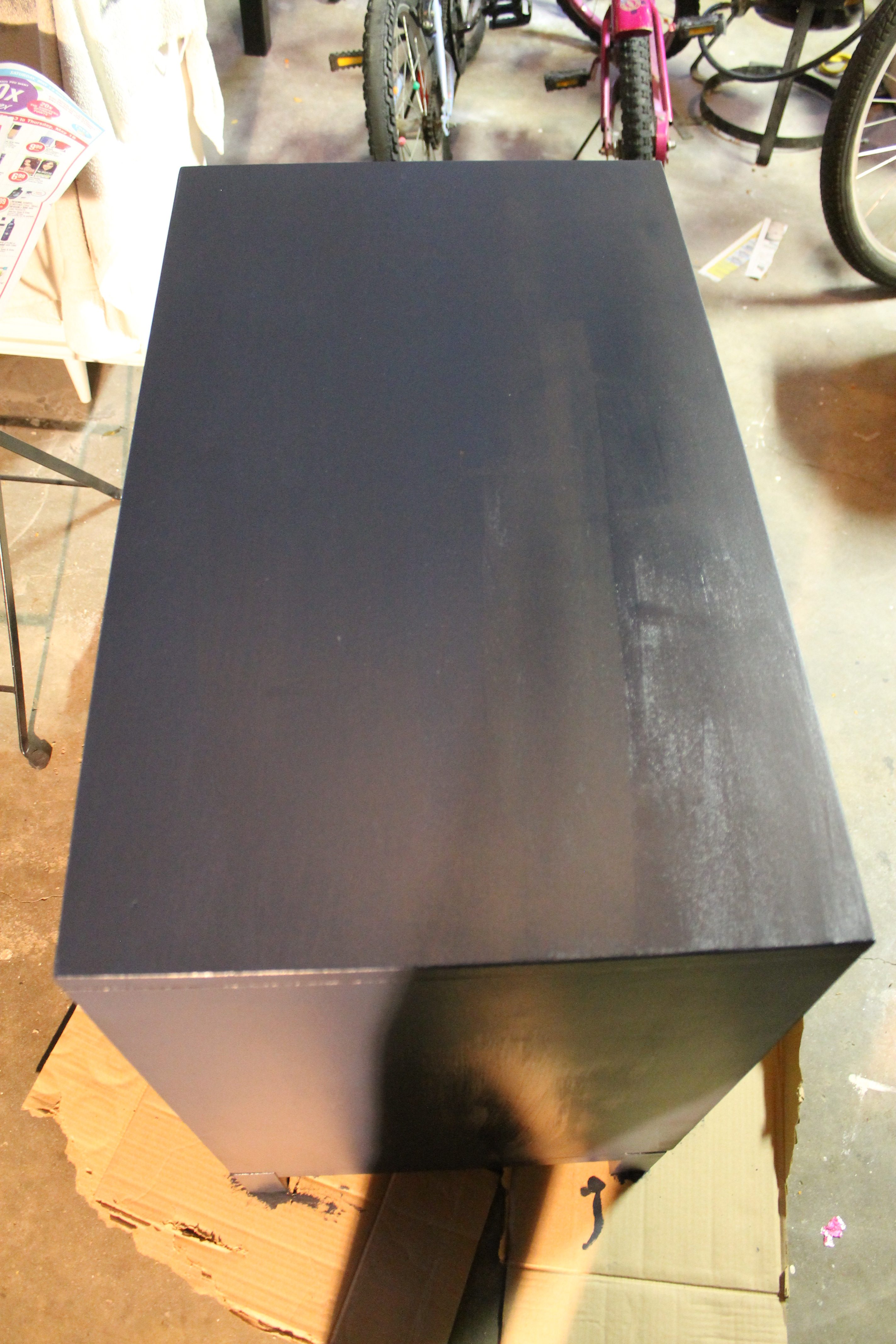 This is the finished dresser with only two coats of paint.  I did wait 24 hours in between each coat even though it was dry to the touch in about an hour. The paint dried to a gorgeous matte finish that is wipeable- I know since I've already spilled coffee on it.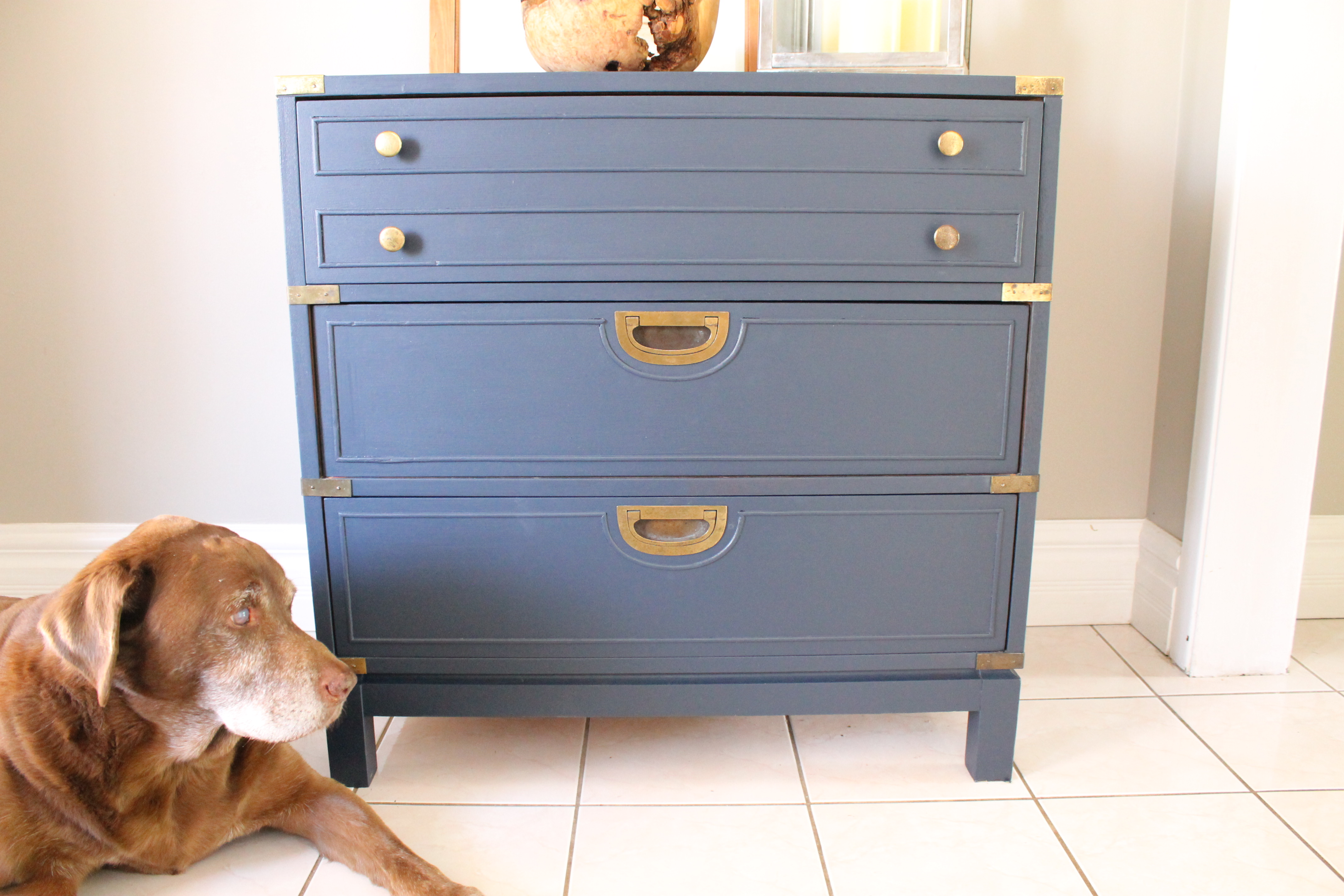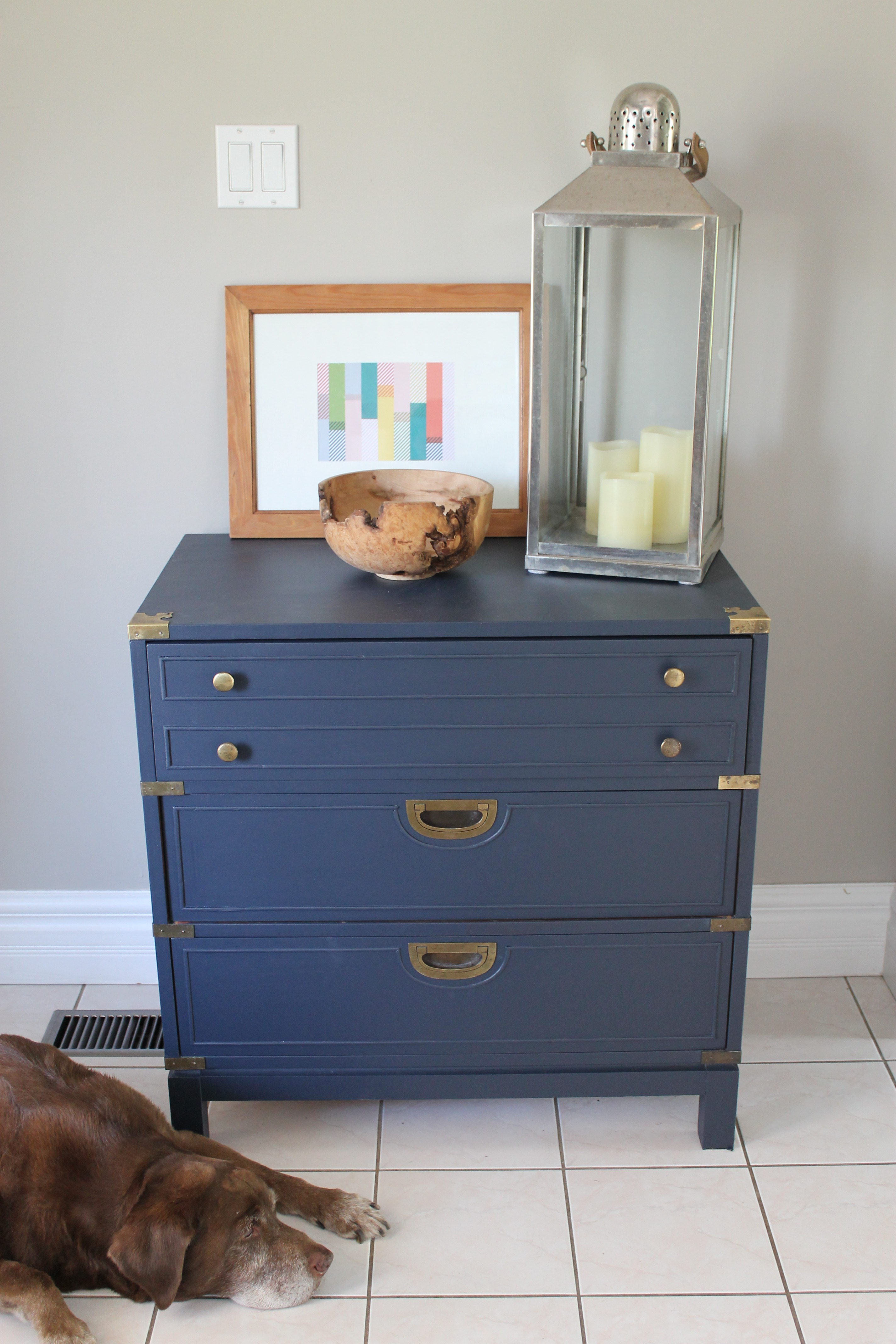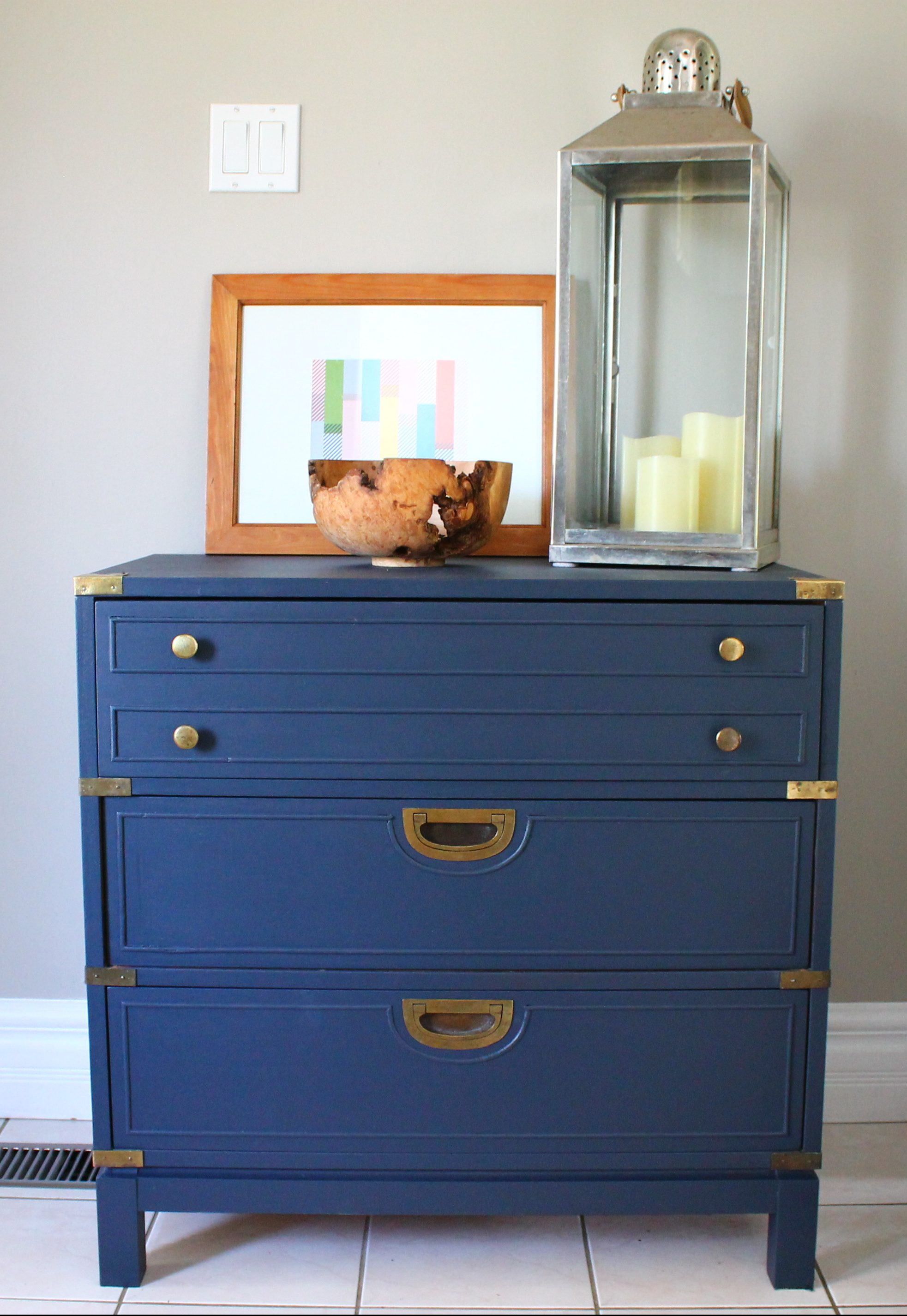 I'm so happy with the results – I'm already looking for something else to paint!