Some people mark the transition from summer to fall by the weather or the calendar. For me, its the arrival of the IKEA catalogue. I'm always so excited to pore through the pages to discover what's new. This year's offerings did not disappoint. I feel IKEA has really expanded their range and there's something for everyone, no matter your personal style. Whether your look is farmhouse, boho, modern, Scandi or even traditional, I know you'll find something in the store to fall in love with, even if it's just the cinnamon buns.
Always the overachiever, I found 11 things that I love.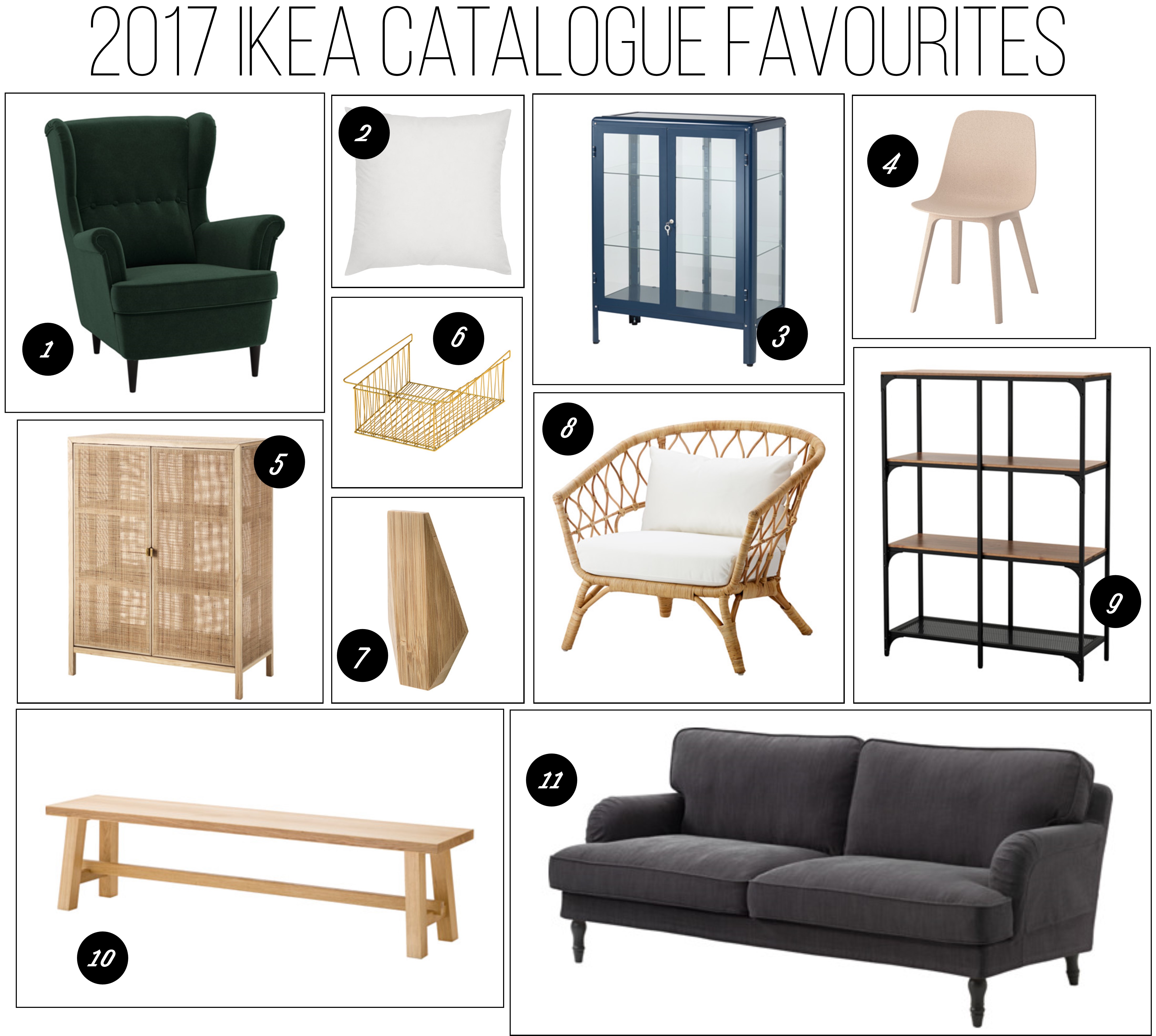 1. STRANDMON wing chair in dark green. Embracing the updated 90's forest green trend.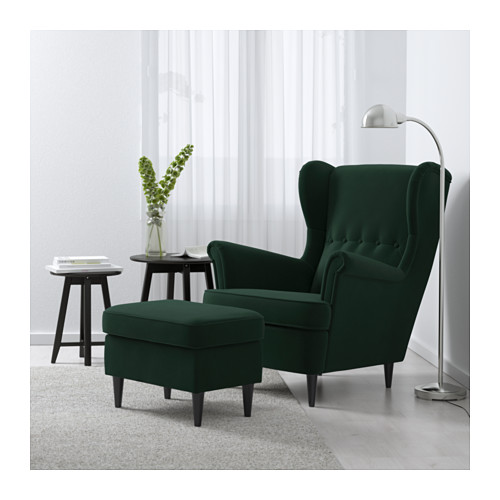 2. FJÄDRAR inner cushion. Not exactly the most exciting product on this list, but at only $8.00, these chubby, feather-filled inserts will make your throw cushions look and feel more expensive.
3. FABRIKÖR glass-door cabinet. Packed with all the charm of a vintage medical cabinet, plus it's available in blue or gray.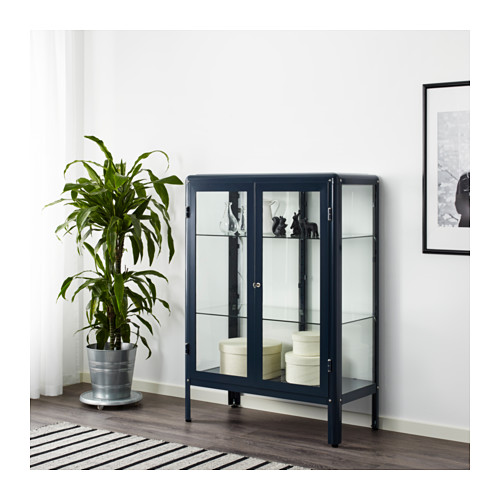 4.
ODGER chair.
This one almost didn't make the cut, but its interesting design and sustainable materials put it over the top.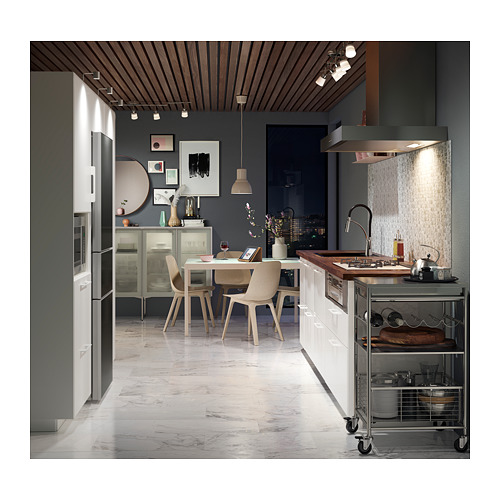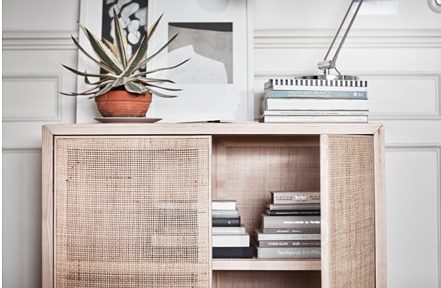 6.
KALLAX wire basket
. The Kallax shelving series finally get an update with these warm, brass baskets.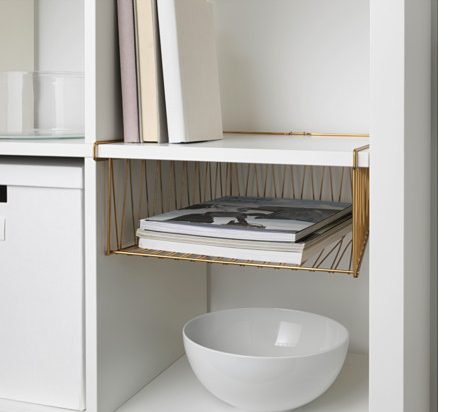 7. SKUGGIS hook. These modern floating hooks have a handmade, artisan feeling.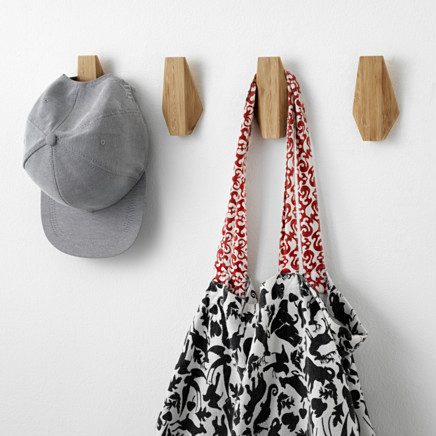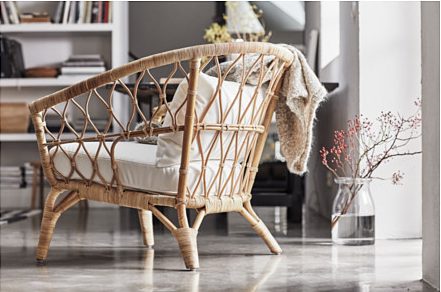 9.
FJÄLLBO shelf unit
. Even IKEA is embracing modern rustic. I think this shelf has lots of potential and could be painted to change the feel of it.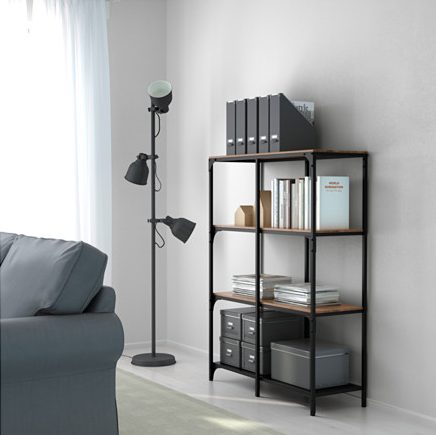 10.
MÖCKELBY bench
. Benches are so versatile – use it as a coffee table, display shelf, at the foot of a bed or, you know, to sit on . . .as a bench.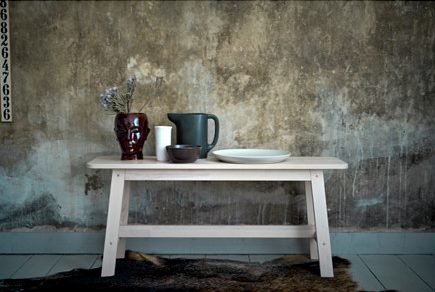 11.
STOCKSUND sofa in dark gray.
 Turned legs and a rolled English arm are the details that will keep this classic sofa looking great for years.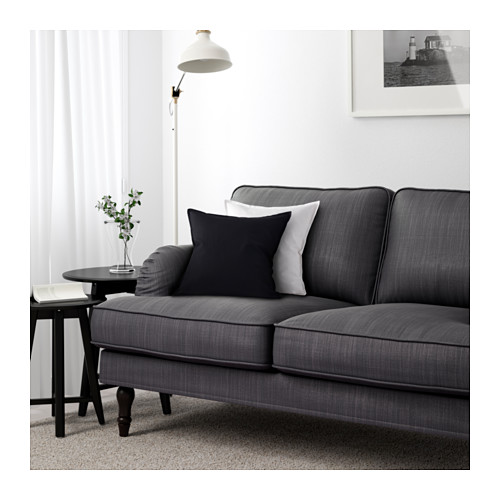 Honorable mentions include SJÖRAPPORT cold smoked salmon, the CHOKLAD NÖT milk chocolate bar with nuts, and of course the cinnamon buns.
Happy Hunting (and shopping!)