If you love great Instagram feeds, then you probably already follow Jesse Lauzon (@jesselauzon) who features gorgeous photos of his extensive antique collections with hilarious captions and a more-is-more attitude that inspires his multitude of followers. If you aren't following Jesse, you will be after hearing this episode of the podcast.

Here are some of Jesse's stunning collections:
Learn Jesse's tips for photographing antiques and how to make photo-worthy vignettes. Plus he answers the question whether or not he will ever have a snow globe collection!
As promised these are Ham Stands. They apparently hold ham.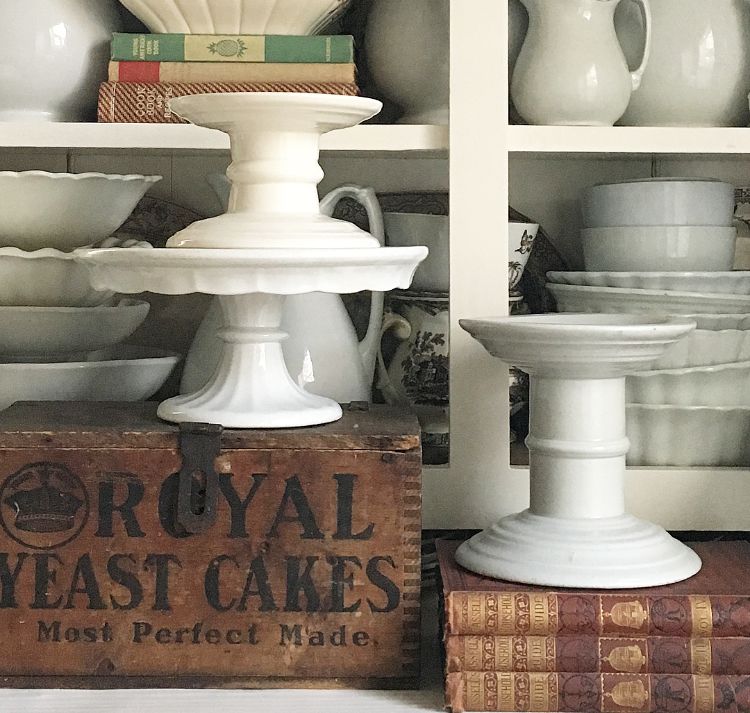 And these vintage ramekins are perfect for Onion Custard. See Jesse's recipe below.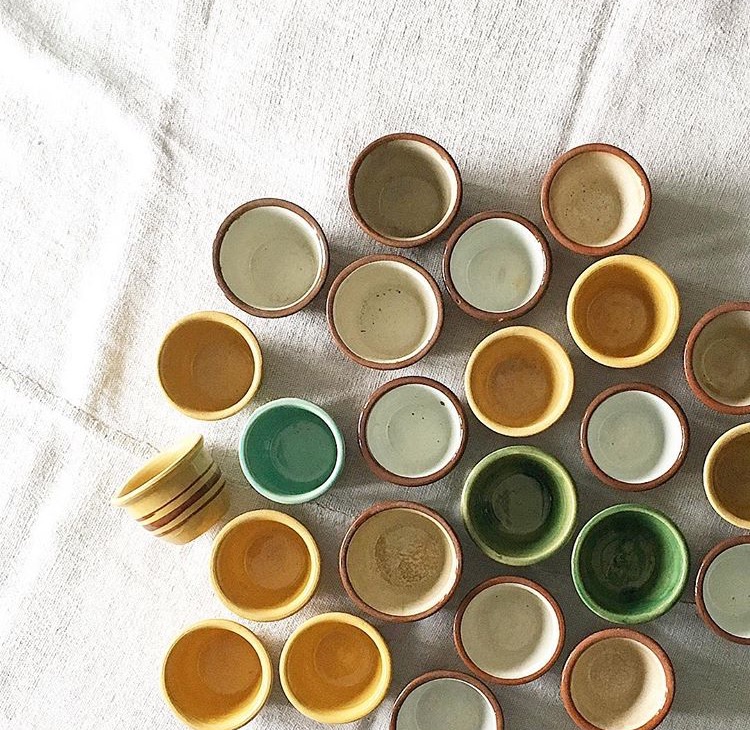 ONION CUSTARD
2 tbsp. butter
2 c. finely chopped yellow onions
¼ tsp. herbes de Provence
½ tsp. salt
¼ tsp. pepper
4 egg yolks
1½ c. half-and-half
Preheat oven to 325 degrees F. In a medium skillet, melt butter. Add yellow onions and cook until soft and translucent, about 8 minutes. Stir in herbes de Provence, salt, and pepper, and cook 1 minute more. Remove from heat and cool slightly.
Meanwhile, in a medium bowl, whisk egg yolks with half-and-half, then stir in onion mixture. Divide evenly among six 4-ounce ramekins or oven-safe pottery cups. Place in a large baking pan with 2-inch sides. Pour enough boiling water in pan to come halfway up sides of ramekins and transfer to oven. Bake until custards are just set, about 30 minutes. Remove dishes from hot water bath. Serve custards warm.
You'll have to listen to the show to hear the story of this beautiful painted canvas.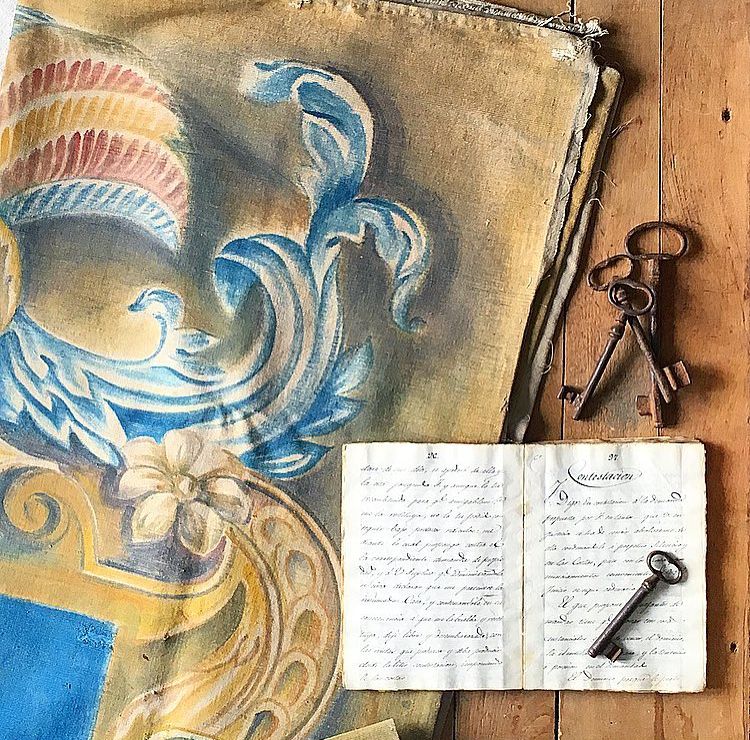 All this, and the heartbreaking tale of how he was betrayed by someone in his own family over a sentimental collection. This one is definitely worth a listen!
A huge thanks to Jesse for being on the show. This one was so much fun. I hope you enjoy listening to it as much as I enjoyed making it.
Happy hunting (and listening!)
Podcast produced by Valleyway Media