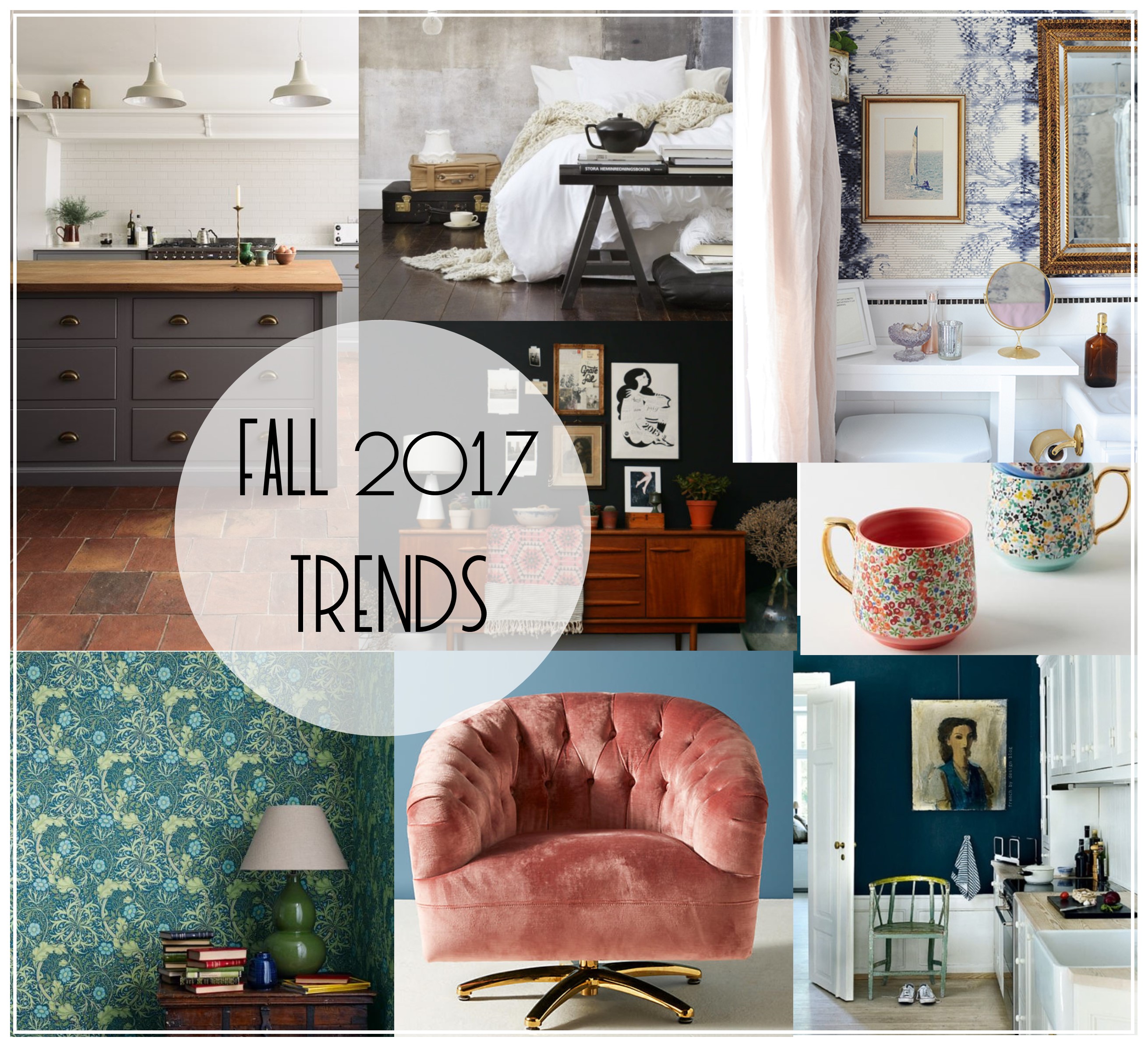 I know we're well into fall so this is kind of like cheating. I totally could have just googled this stuff so you'll have to trust that I actually collected these trends myself by reading heaps of shelter magazines, scouring my favourite decorating websites and endlessly scrolling through Instagram. But I did it for all of you, and my sincere dedication to report on the latest trends in home fashion and definitely not because I'm a teeny bit obsessed and would have done all this whether I had a blog post to write or not!
Colour
My favourite trend of this season- the return of colour! Have you heard that it's okay to paint your walls with colour again? It's true. Benjamin Moore's 2018 Color of the Year is Caliente. (It's impossible to even say the name of the colour without sounding excited!) It's a terrifically warm red that plays nice with blues, yellows and even greens.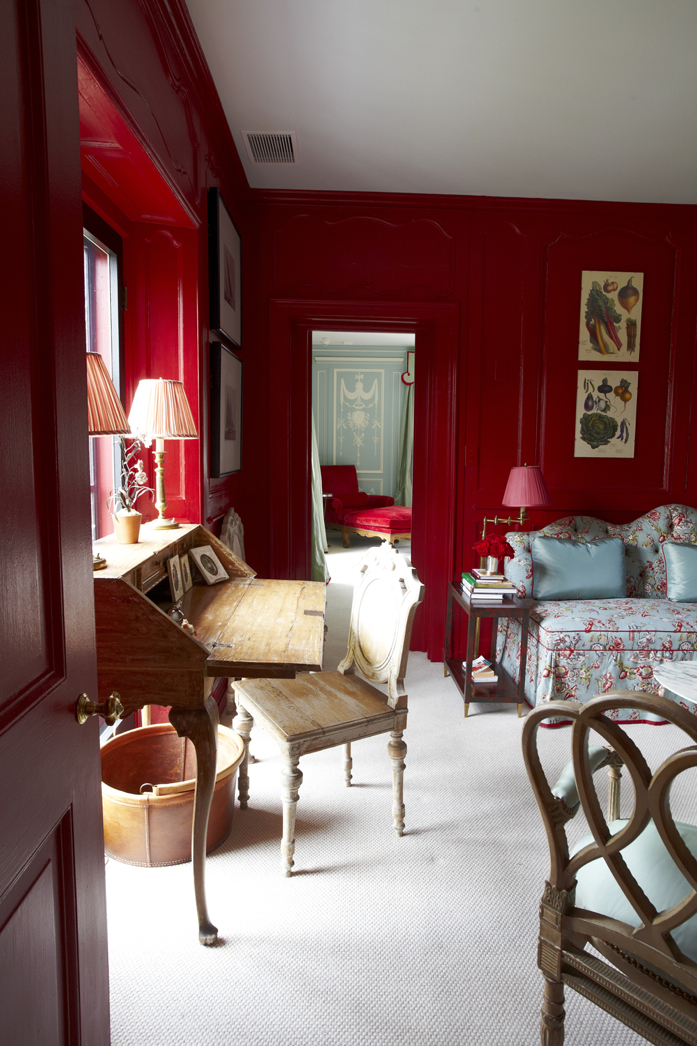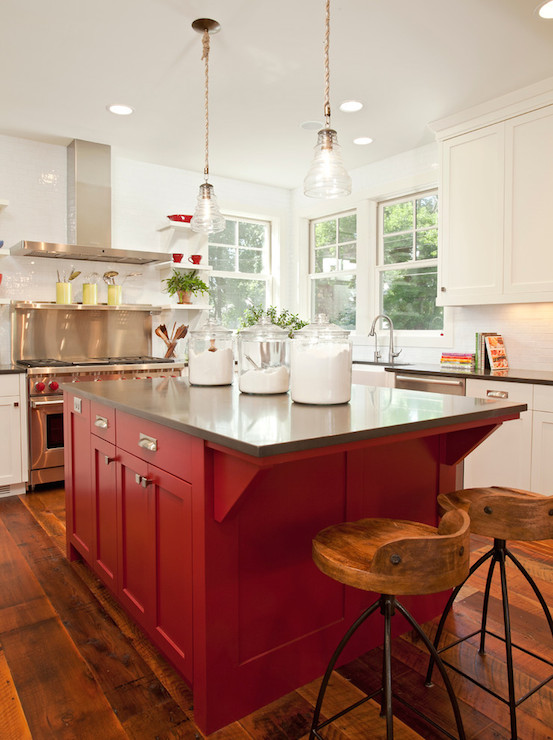 More great saturated hues for your home: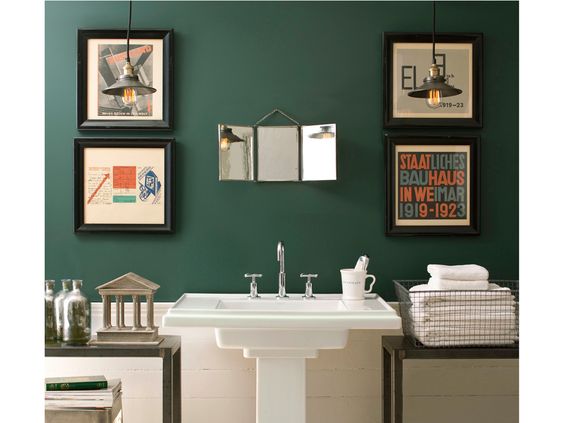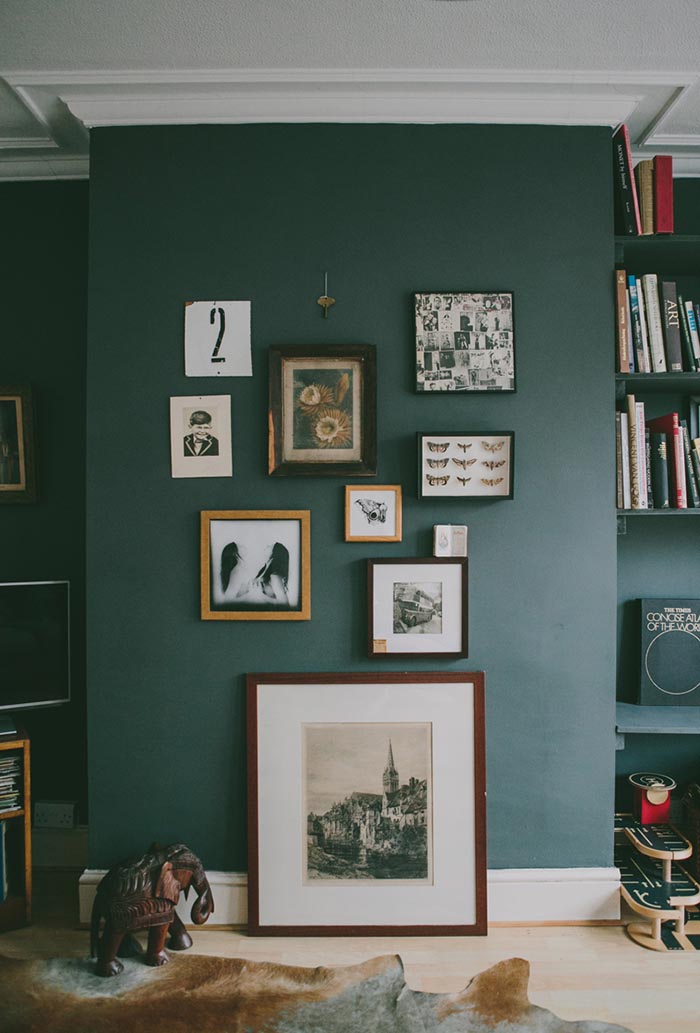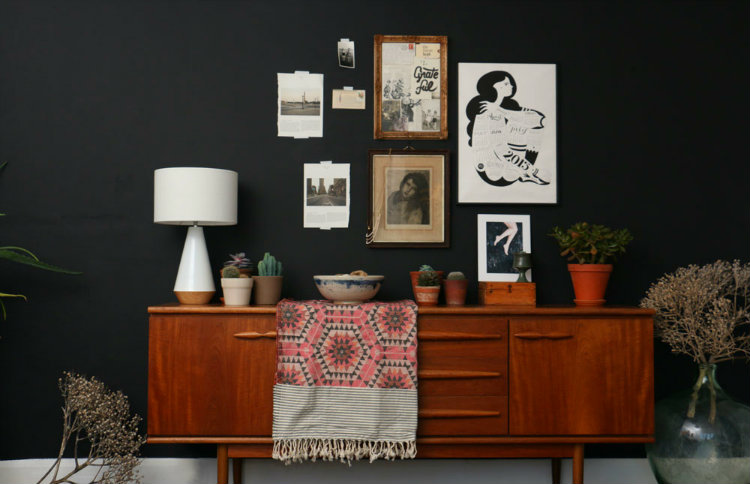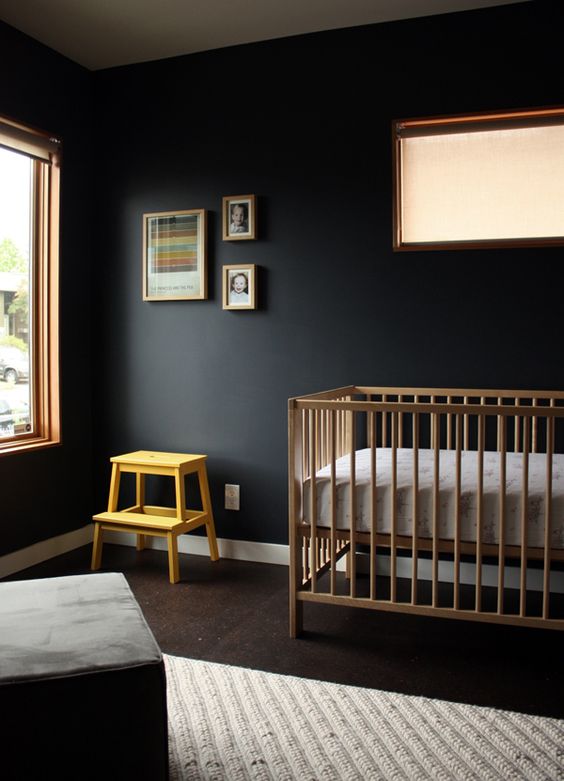 Dark browns are also making a comeback. The lesson here is don't be shy with your paint choices.
Wabi-Sabi is the new Hygge.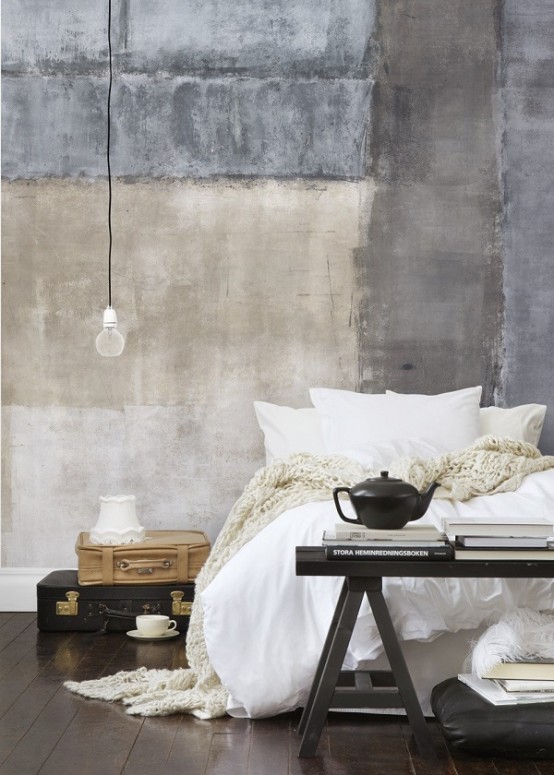 Wabi-sabi is the Japanese idea of embracing natural and imperfect beauty. Organically shaped pottery, timeworn housewares and anything that has more sentimental than monetary value could be called wabi-sabi. What I love about this philosophy is that it celebrates the things that tell a story, your story. Each chipped cup, worn quilt or even deep wrinkle comes with a story of how it found its way to you.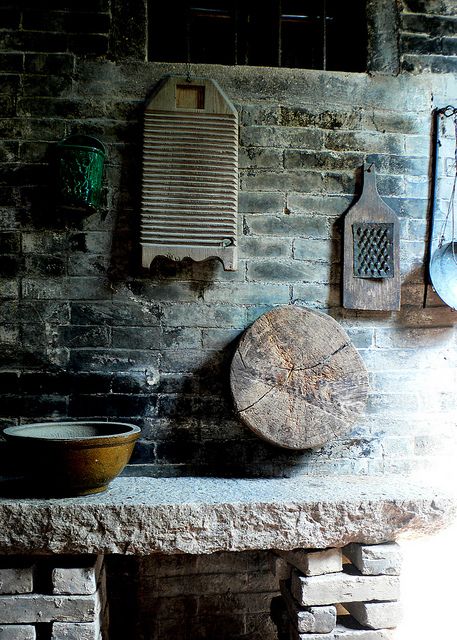 Texture
Whether it's a plush velvet sofa, a rough wicker chair or even the natural unevenness of rustic handmade tiles, this season it's all about the feels.
Anthropologie gets bonus points for the vintage vibe of this dusty rose velvet chair and the snake shaped sofa.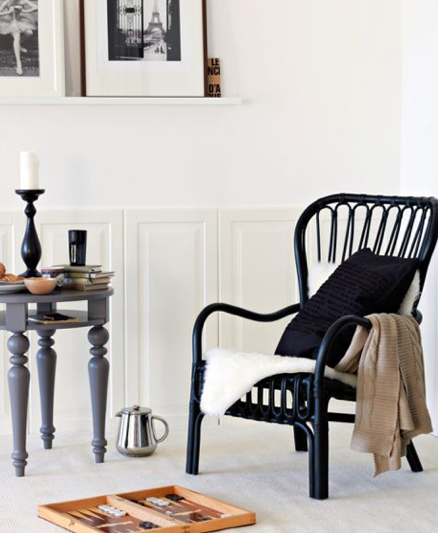 Not only is this armchair from IKEA made of on-trend wicker, it's matte black, which is also having a moment.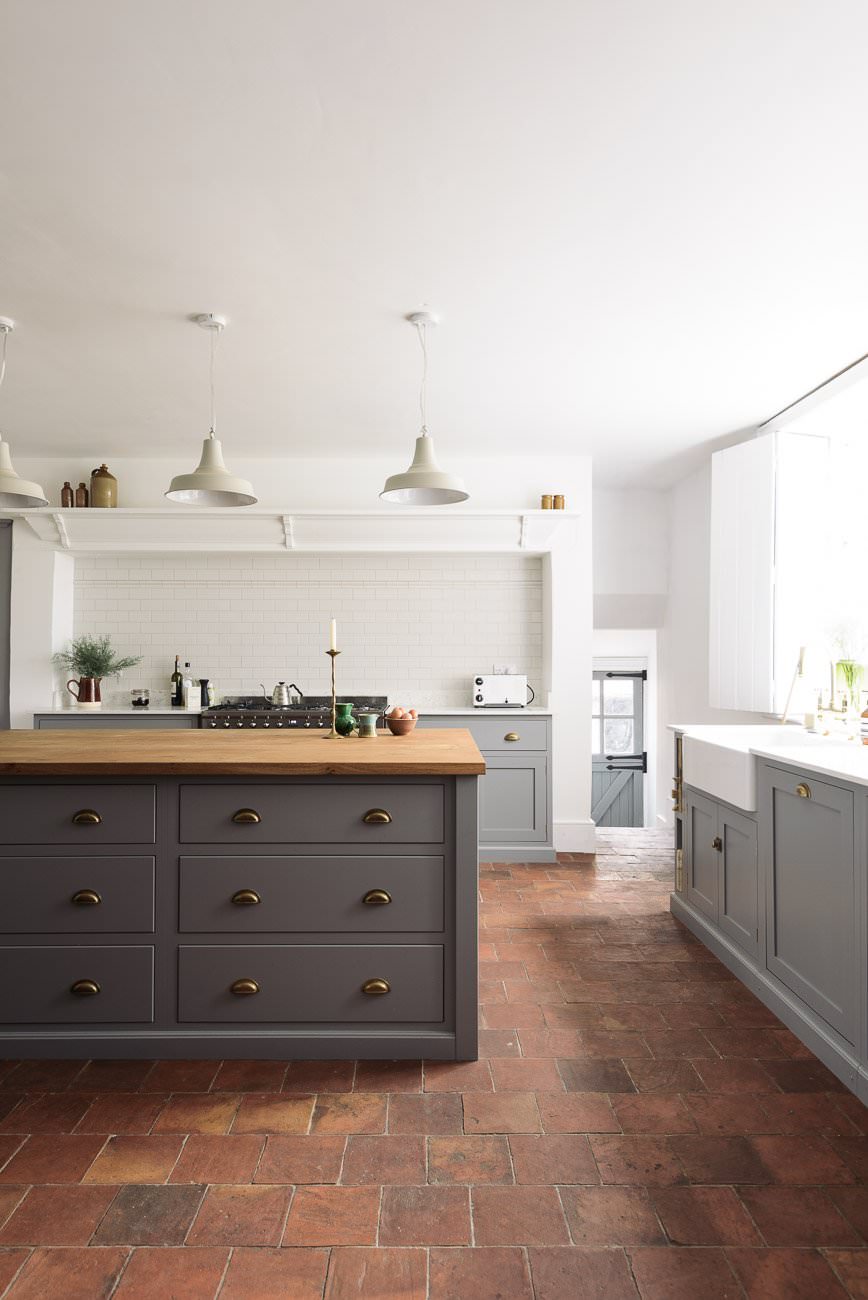 I know there's so much to love in this kitchen but try to stay focused on the gorgeous terracotta tiles.
Embracing the "previously loved"
It's okay to admit that you picked up that incredible desk from the side of the road. Got that antique vase at a garage sale? Awesome! It seems like every house featured in decor magazines today are showing off at least one fabulous thrifted find front and centre. I'm crying tears of joy over this! My love for thrifted, used and found stuff runs deep. Besides saving money and the environment, many reproductions of vintage and classic items just don't have the same feel as the originals.
If you aren't sure this trend is for you, start small. Try a well curated consignment shop before diving head first into the pay-by-the-pound bins at your local Goodwill Outlet. Kijiji and Craigslist are both great online sites where you can pick up deals on furniture and home goods.
Florals
While florals never really fade from home fashion, their colours and size change from season to season. This year pretty flowers in big colours will be everywhere.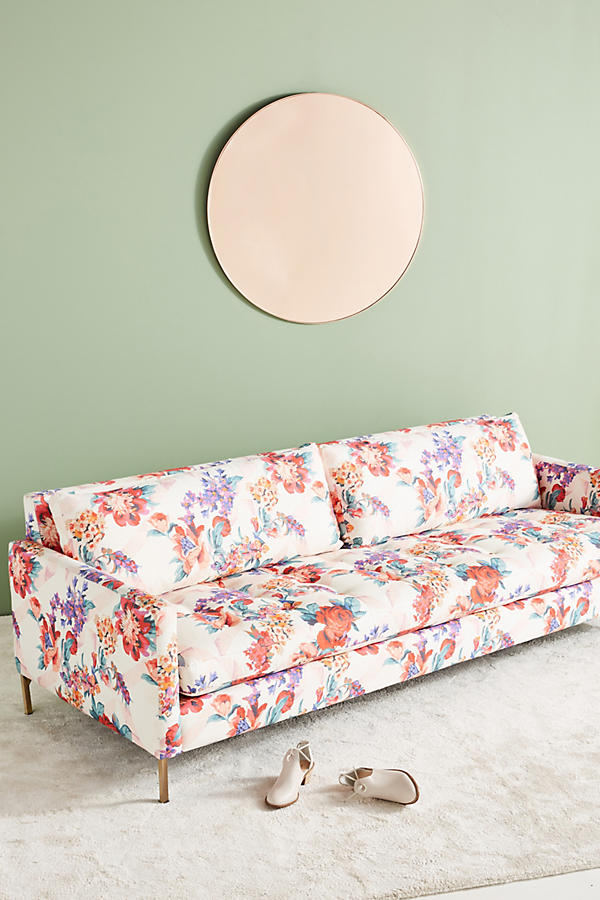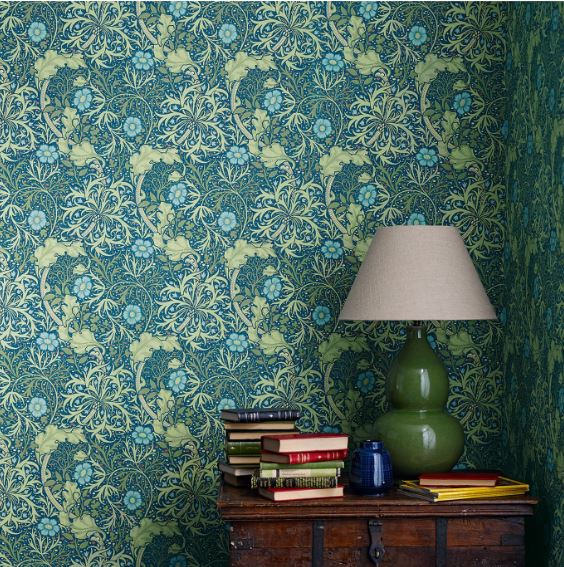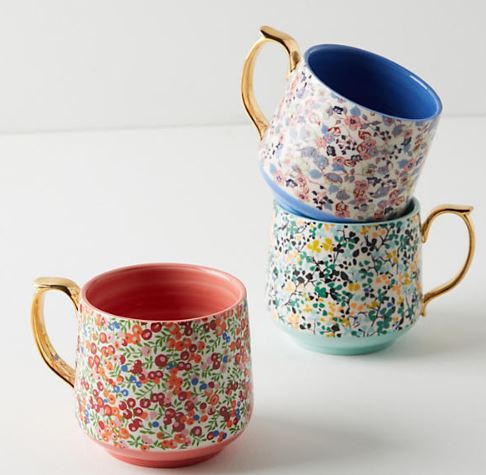 While all these trends may be beautiful, they shouldn't dictate what we buy or display but rather inspire us, and point to new possibilities beyond what we already know.
Happy hunting!