In 1987, my parents kitchen was quite fashionable. It looked like so many of my friend's kitchens when I was growing up. With its warm honey oak cabinets and brass accents it was the first stop on the house tour of our newly built home. 30 years later it's still the heart of the house and you'll still find everyone's favourite shortbread cookies in the cookie jar. But it's time for a change and a bit more than the small updates that have taken place over the years; wallpaper and paint colours have come and gone, and in the last 10 years new flooring and countertops. My parents are content with the cabinets and don't feel the need to paint them. The renovator in me would love to rip it all out so I really have to restrain myself on this one! The cabinets stay along with the floors and countertop. Really, where's the fun in that?
Here's what the kitchen looks like now: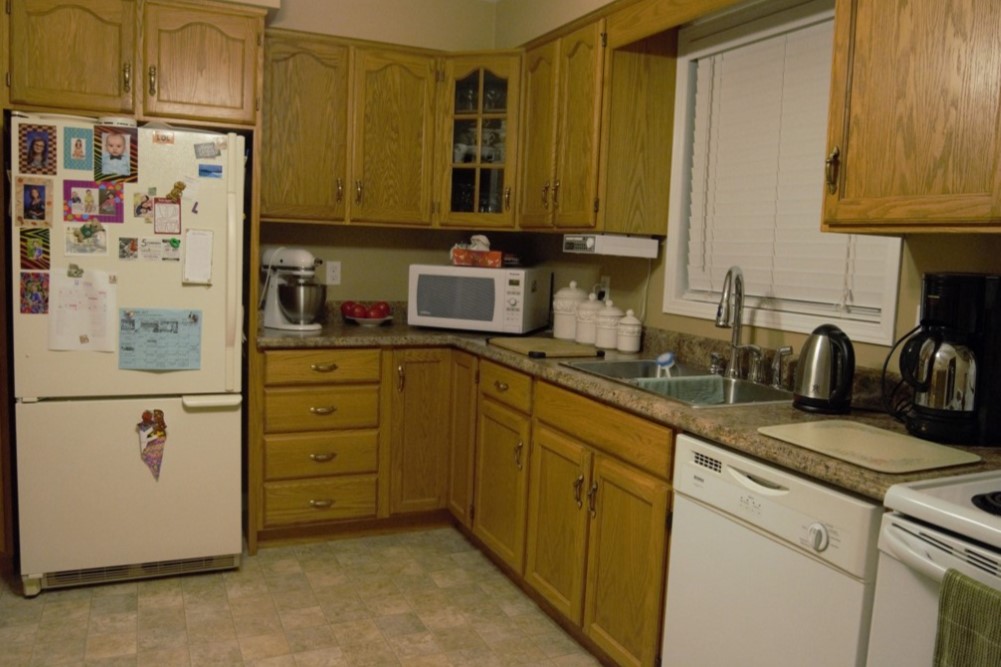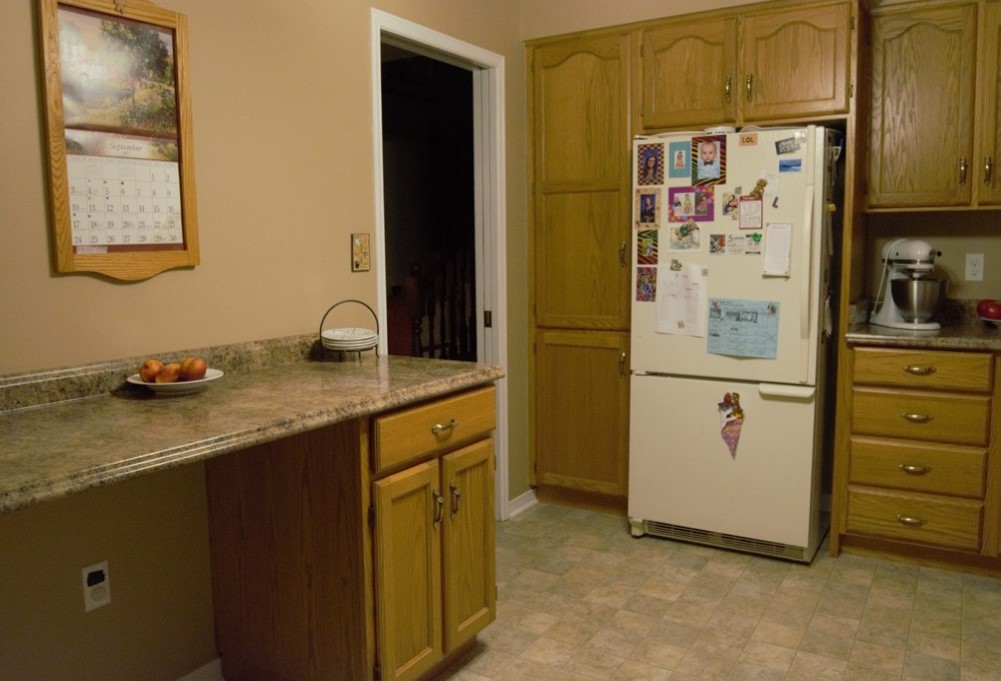 And here's what I'm planning: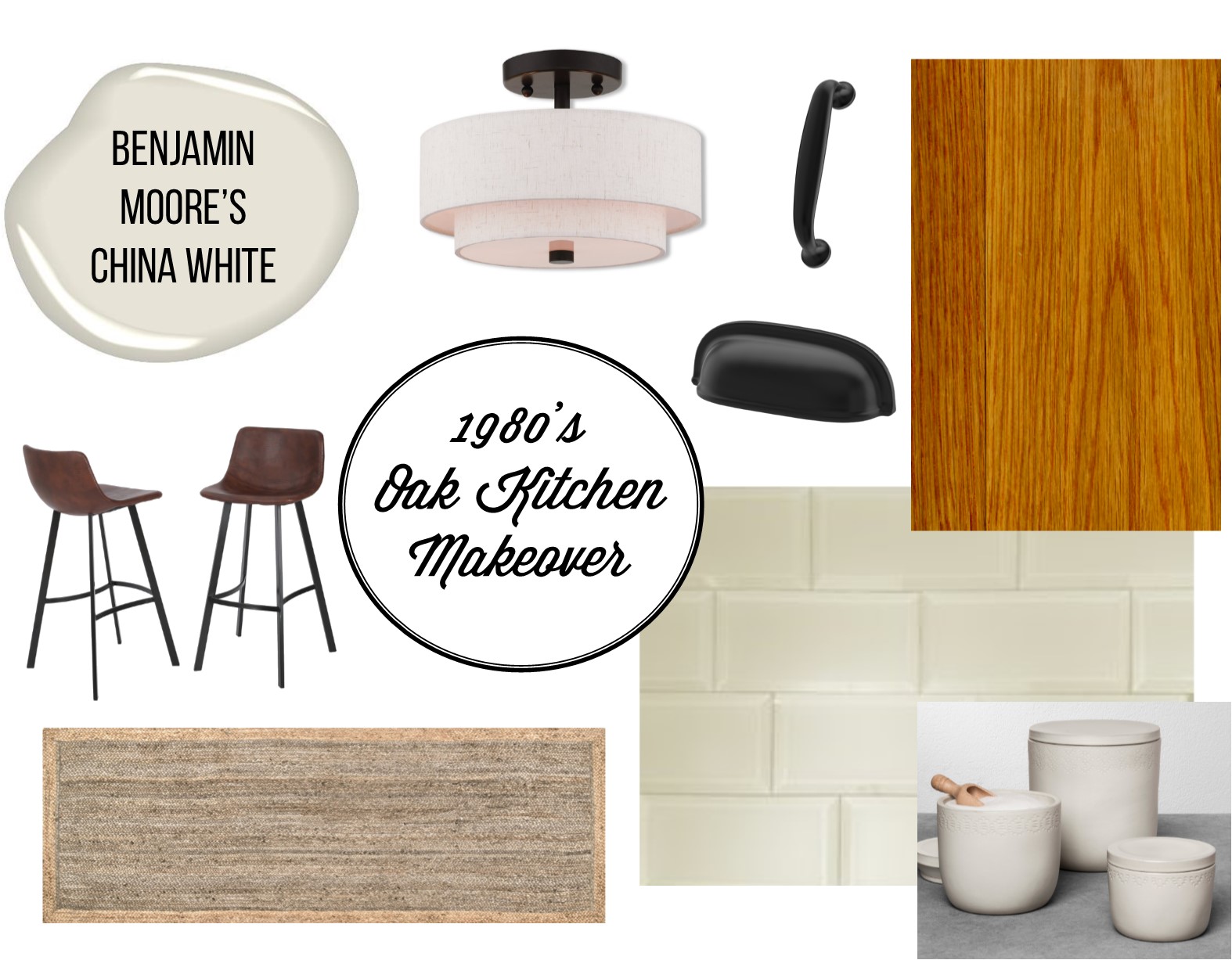 Paint the walls and ceiling in Benjamin Moore's China White or Edgecomb Gray. This room doesn't get a lot of natural light so many of the past paint choices have ended up looking pink rather than greige. Since the lighting in this space is tricky I've picked two colours and we'll see what looks best on the walls. Always, always, always sample your paint colours and look at them in the space in different light at different times of day. I've avoided so many bad paint choices this way.
Creamy off-white subway tile. There's already lots happening in the countertops and the cabinets so I want to keep the backsplash quiet. No one wants their backsplash to scream at them as they walk in the kitchen, especially first thing in the morning before coffee!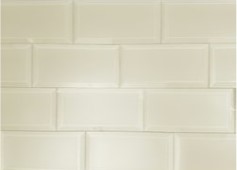 Black accessories:
While brass and gold accents are back in a big way right now, they only make the cabinets look more yellow here. Every room needs at least a small dose of black and I'm excited about these pulls from IKEA.
The only demo I get to do is to take down the fluorescent strip light over the sink and put up this handsome guy from Wayfair.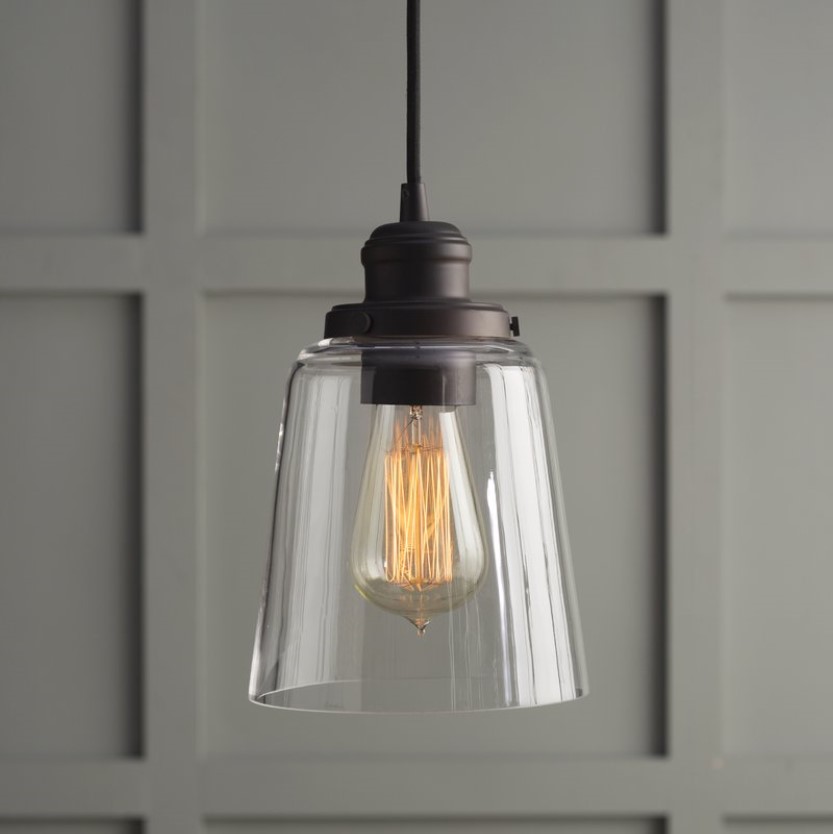 There's a counter with space for stools along one side of the kitchen. These Mary Kate barstools from Wayfair still have a traditional feel but in modern way.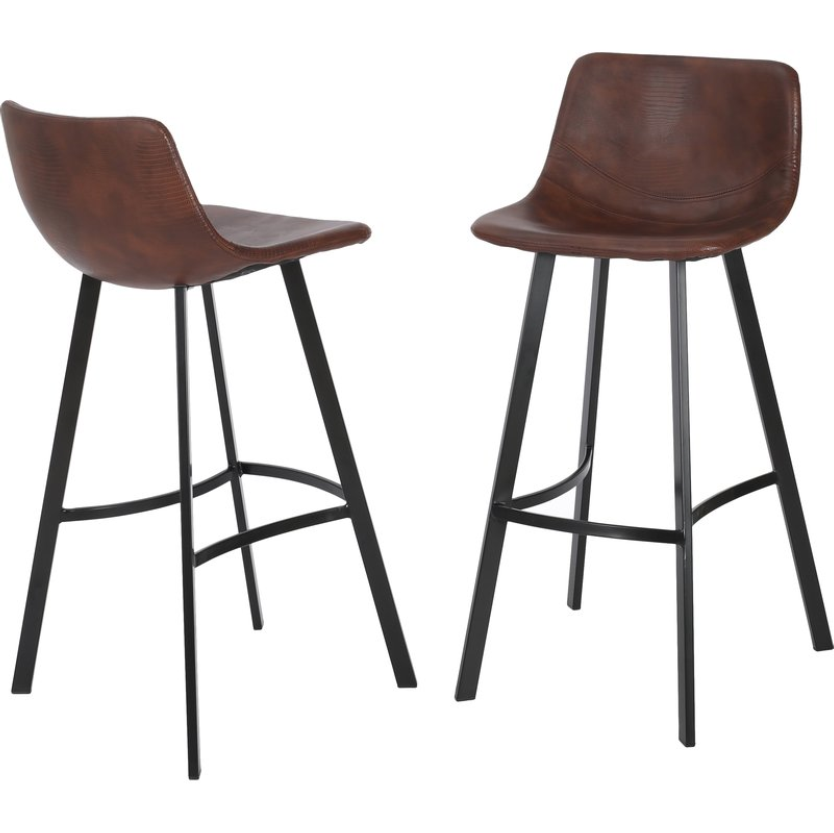 Right now the overhead light is a classic 80's ceiling fan with gold accents and inlaid caning. The glass shades are frosted and scalloped. So this is high on the list to replace. I'm thinking a semi flush mount light, maybe something like this one.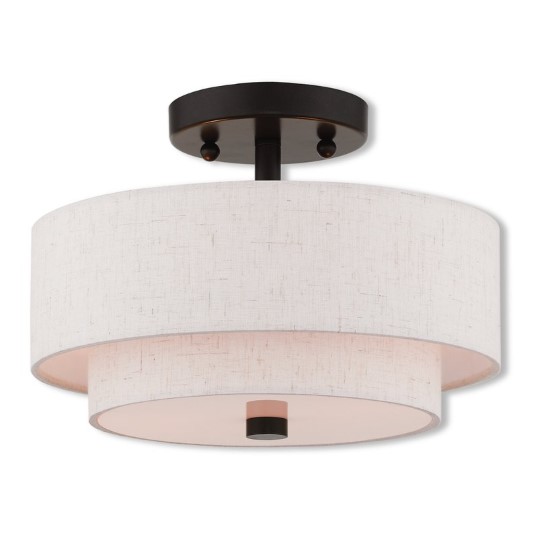 I like the handmade pottery feel of these canisters from Target in the US.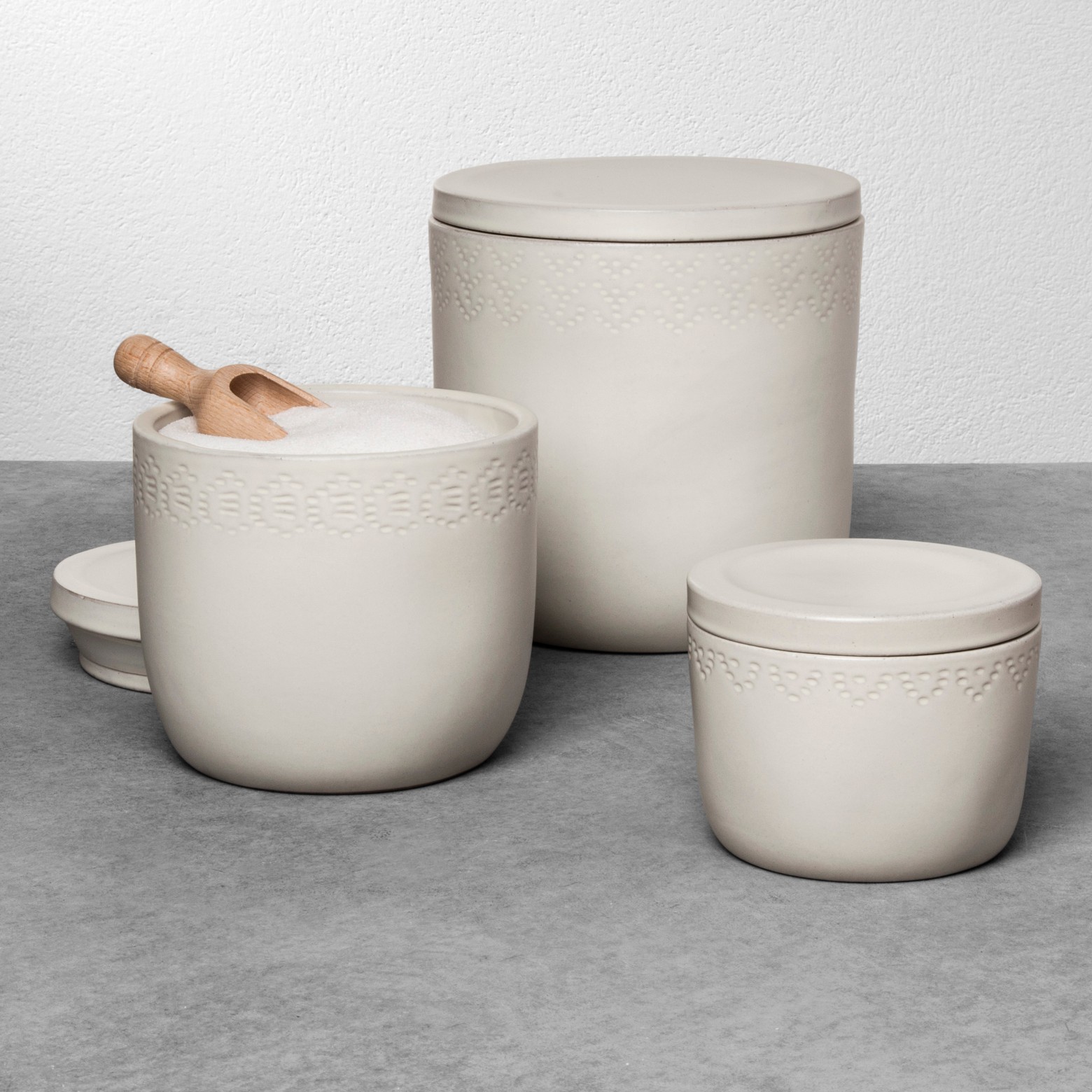 Or these vintage beauties from Etsy.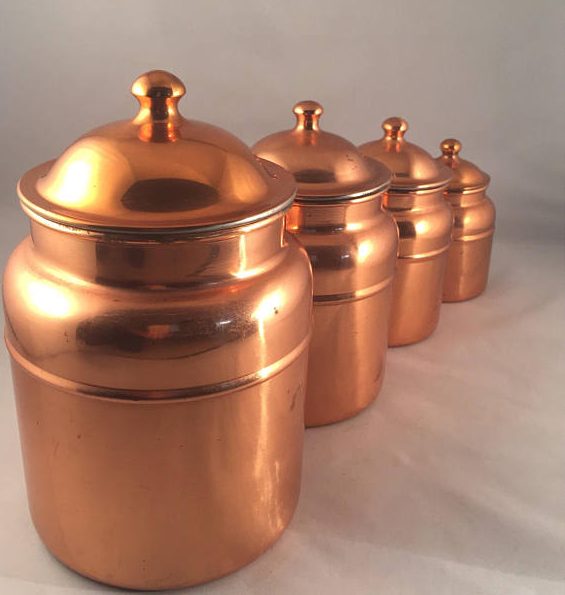 And lastly, a good runner to keep mom's feet cozy when whipping up my favourite chocolate chip cookies (I'm such a brat!)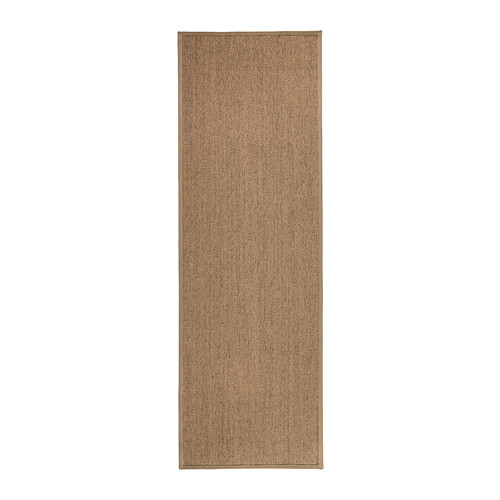 This one is from IKEA and is only $50. I'm not a fan of paying big bucks on rugs that take a lot of wear and tear and may only be around for a few years. Kitchen runners can get especially gross, and with 5 grandkids running around this one is sure to see it's share of sticky, gooey messes.
I'll keep you posted on the progress. I'm hoping to tick this project off the list before Christmas.