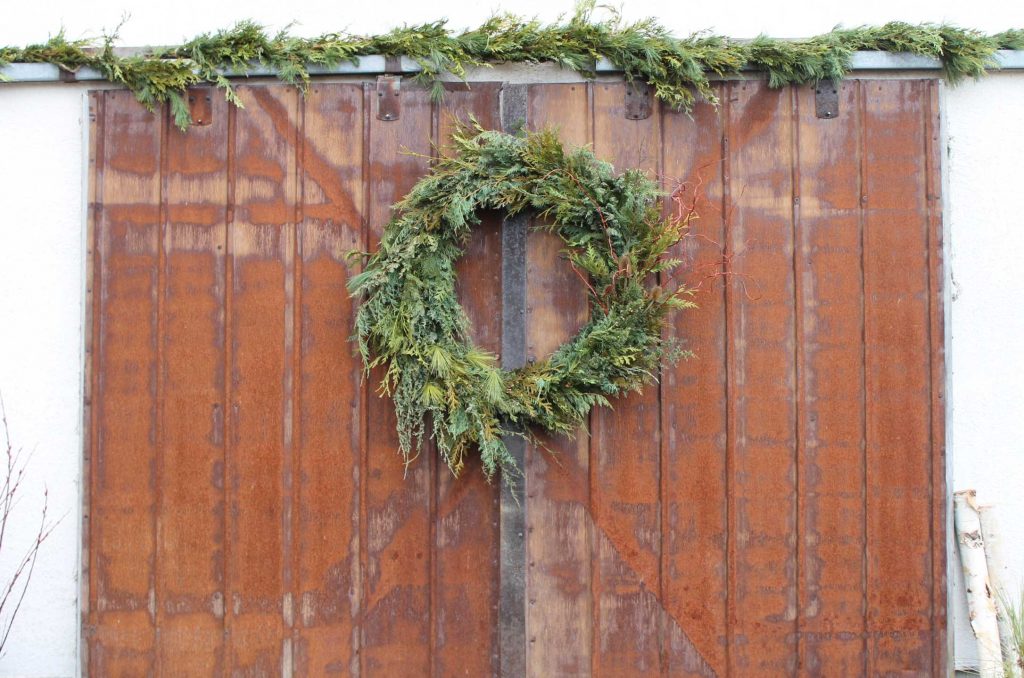 Last week I visited Feeder Flower Farms, which is right here in the Niagara Peninsula. This lovely, environmentally responsible farm is known for creating the most beautiful, fresh, bouquets and in the spring, its peonies. Heather and her husband Jay grow all year round on their 16 acre property in Wainfleet. When I met Heather a few weeks ago at a craft show and saw her beautiful wreaths and swags I knew I had to visit her workshop.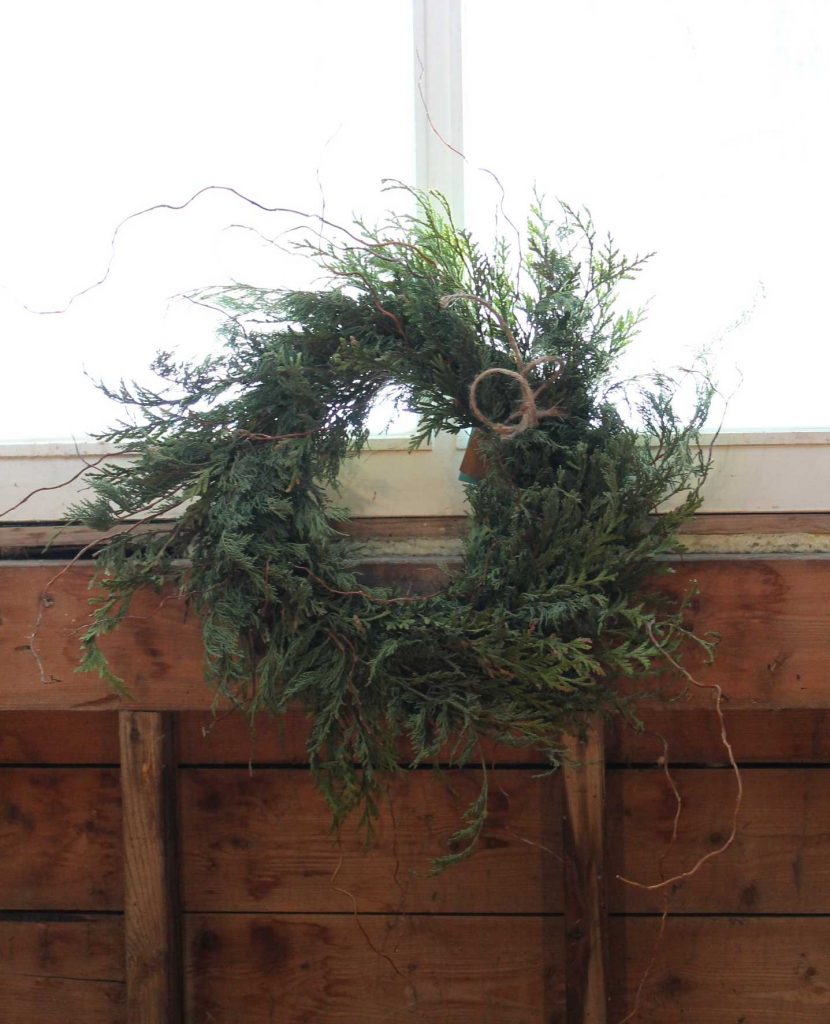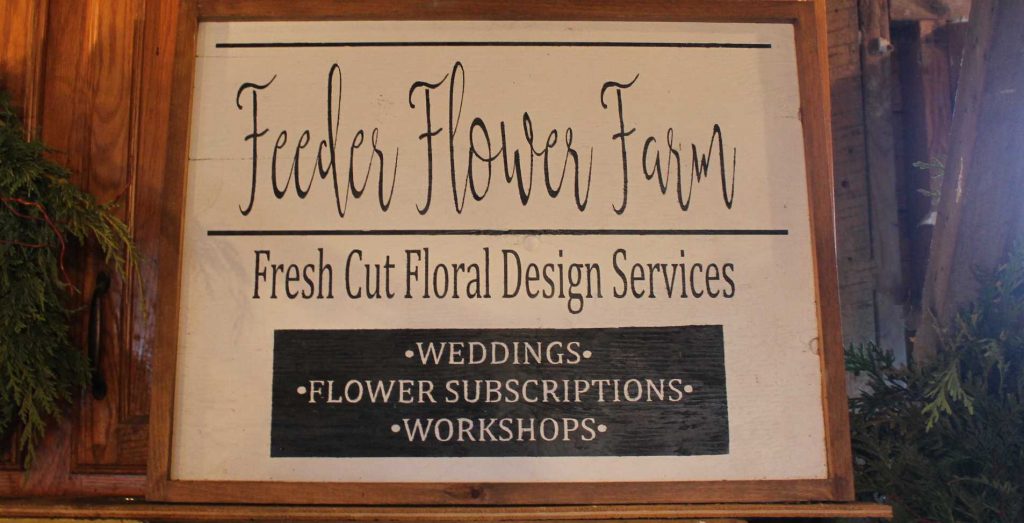 Her workshop is brimming with everything needed to make the perfect Christmas wreath.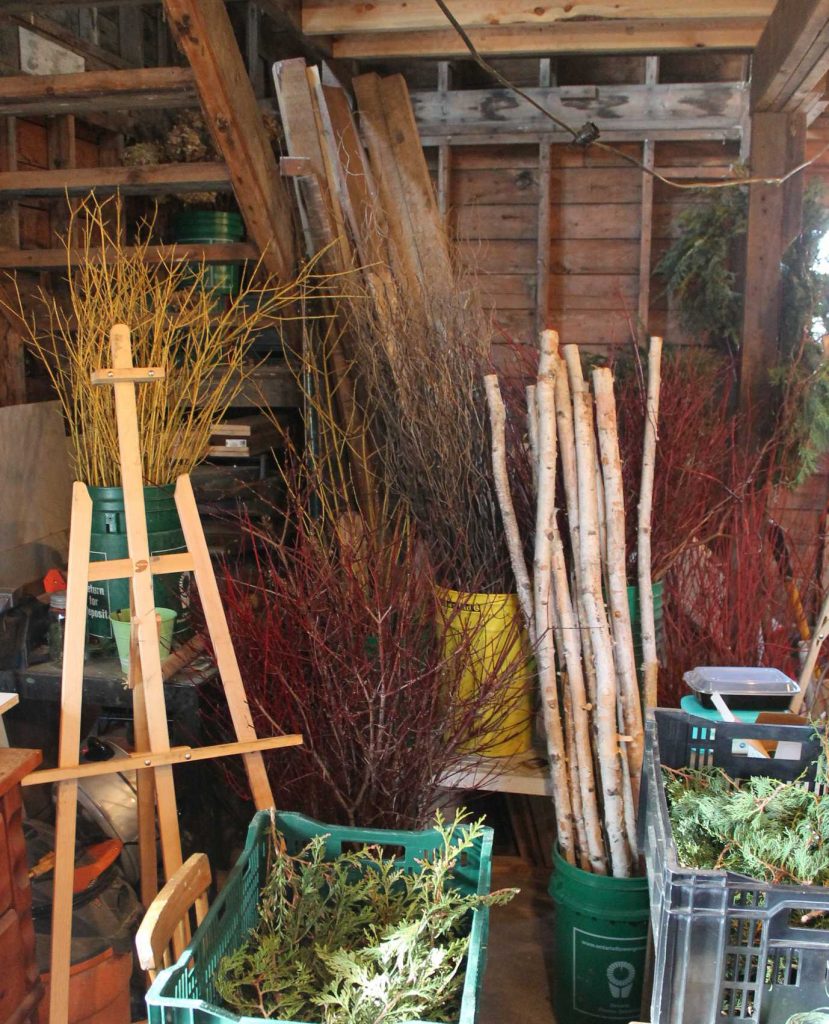 Three gorgeous varieties of Dogwood and curly willow also grow on the property.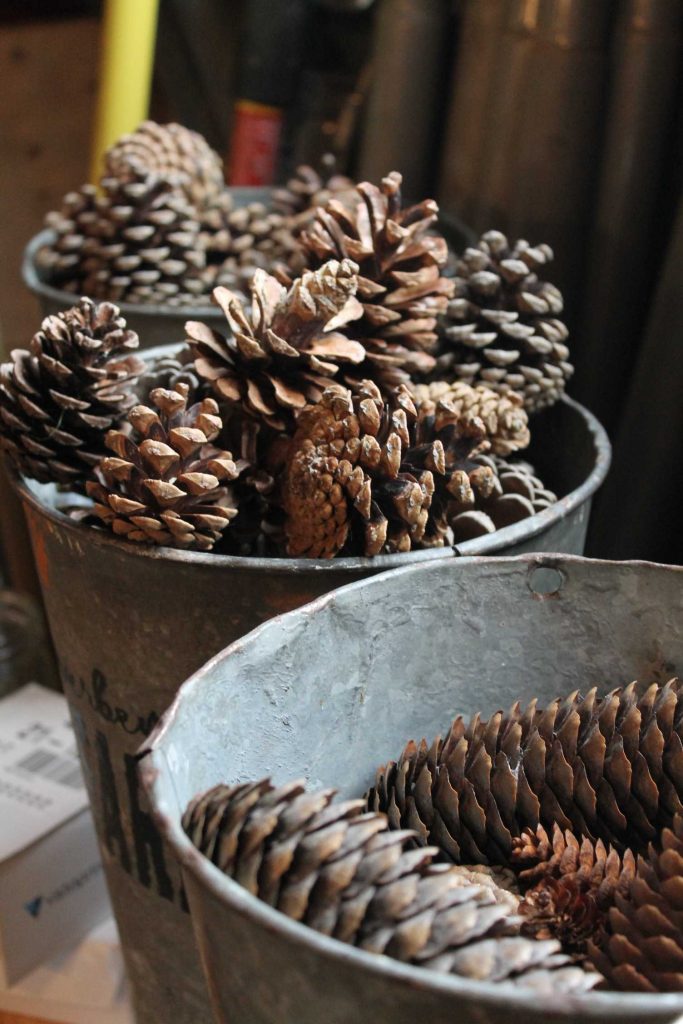 I wanted the most authentic wreath making experience so first we went out into the fields to gather the greens we needed.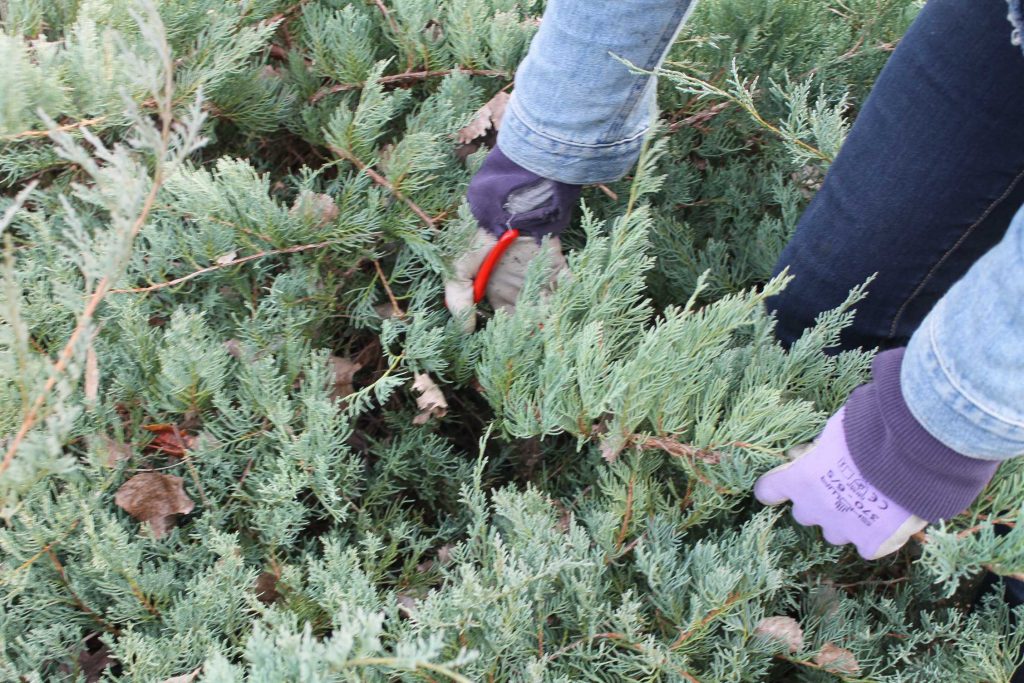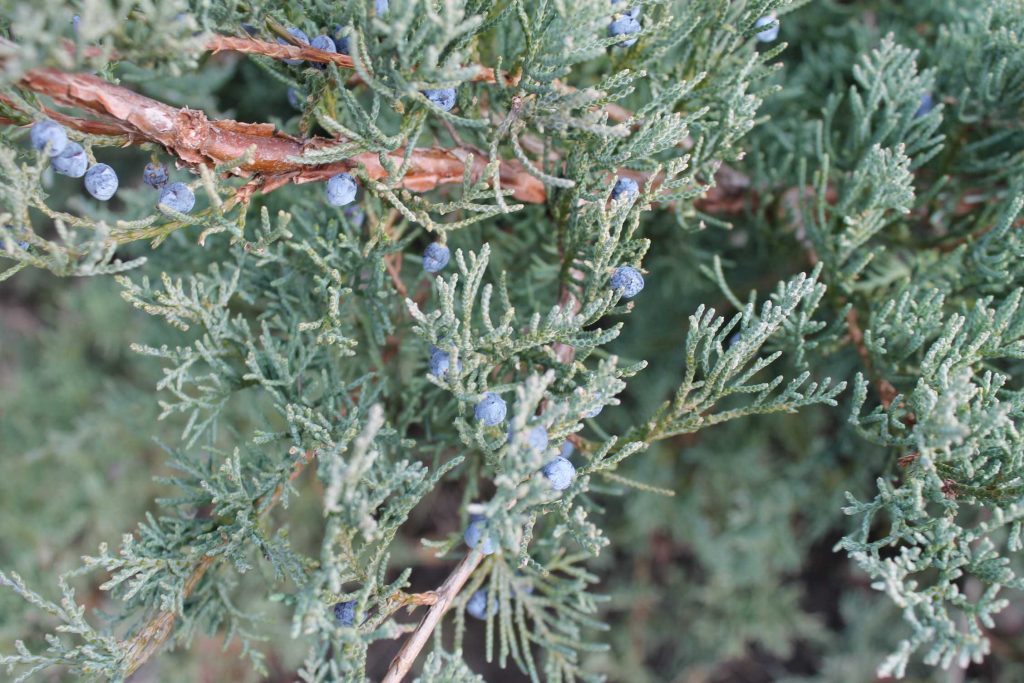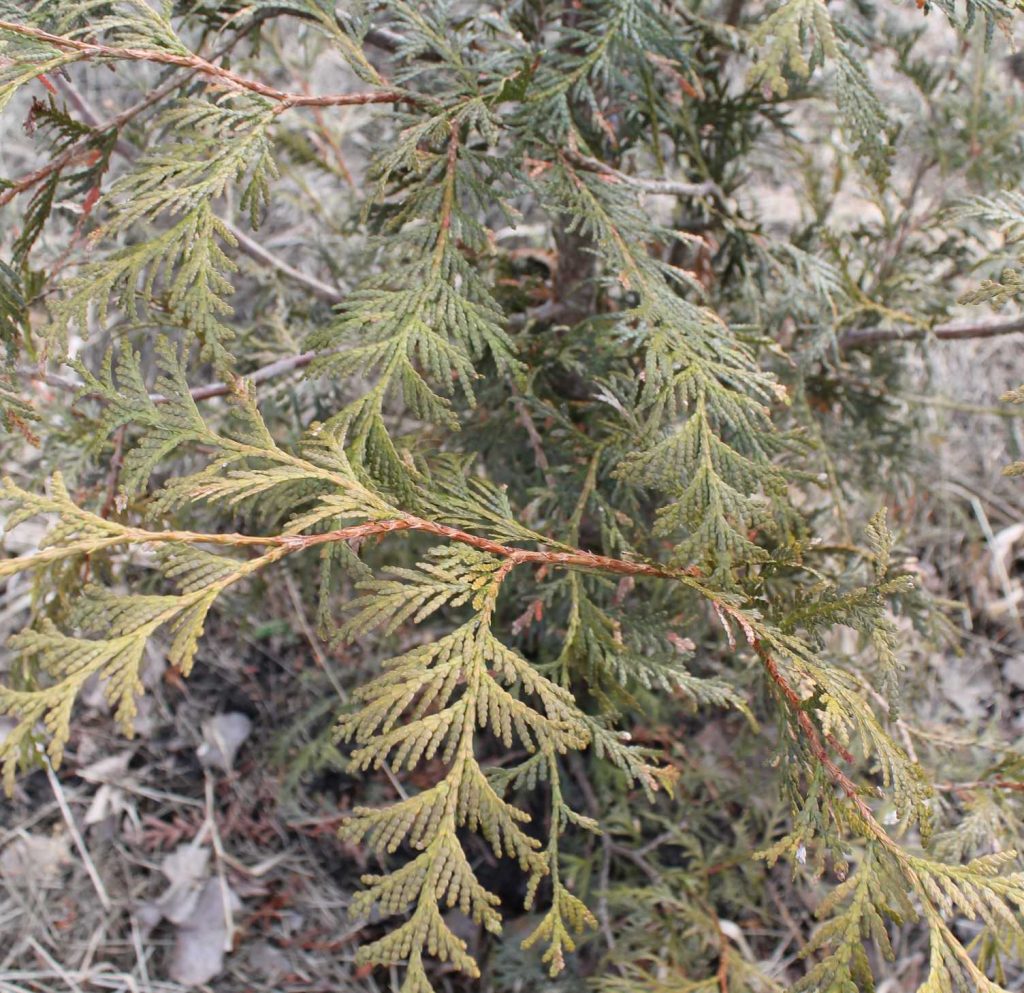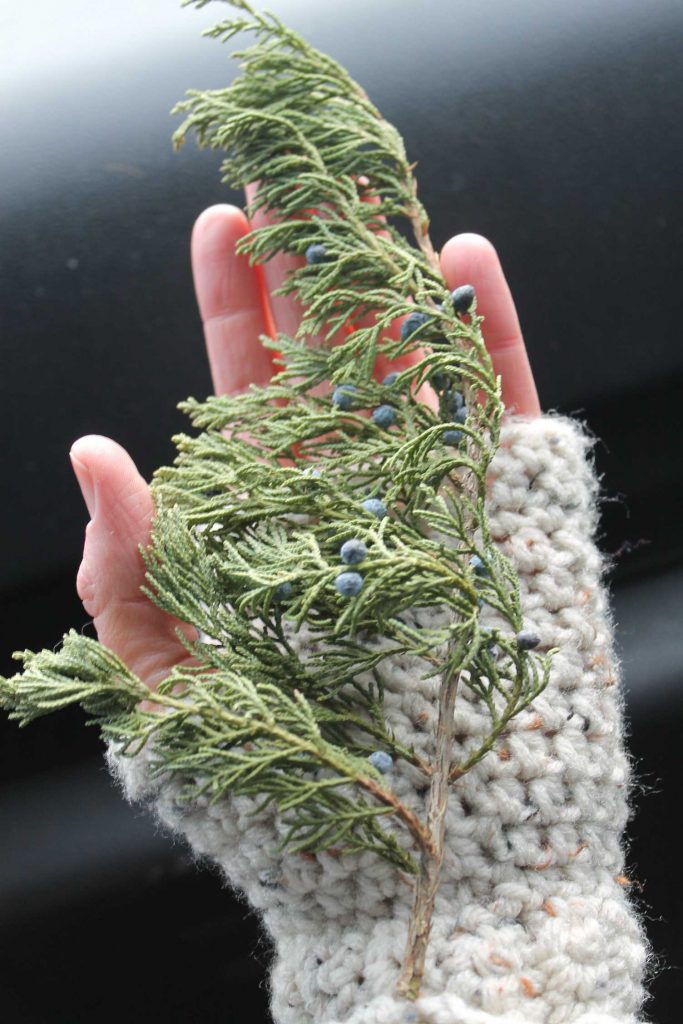 I've made a few wreaths in the past but it's been with store bought boughs so learning which greens to use and how to cut them was really interesting.
Back at the workshop we cut the branches into smaller, similar sized pieces and created small, bouquet-like bunches.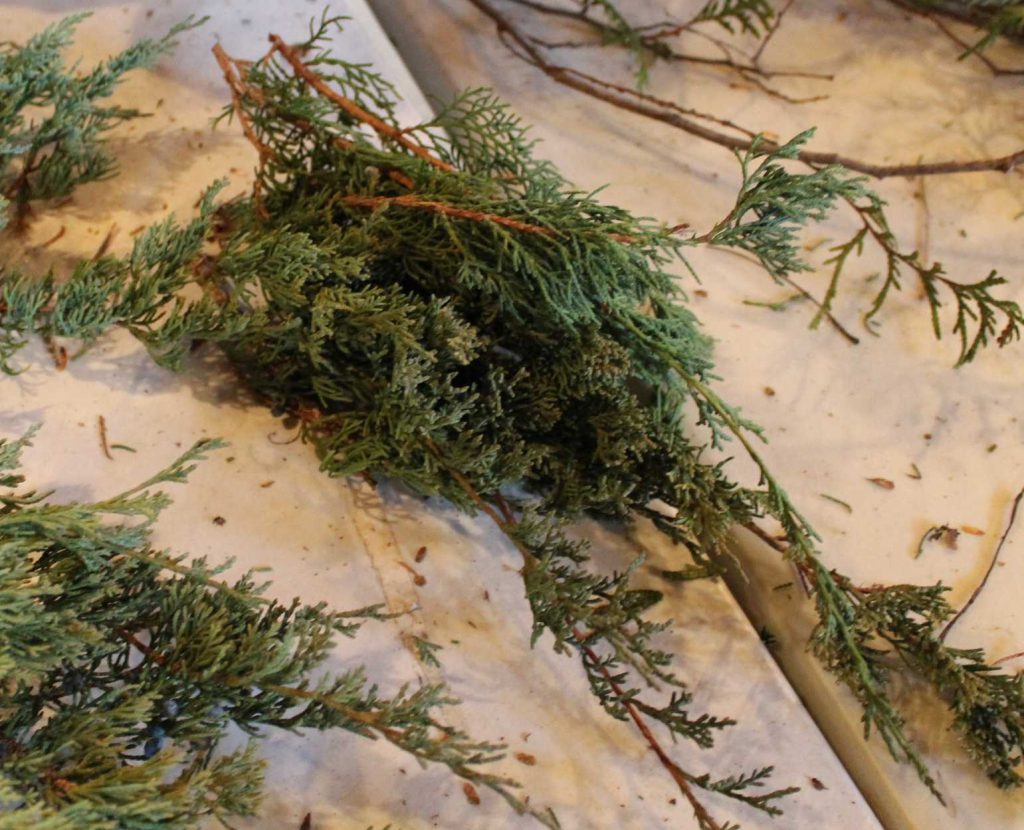 Each bundle was tied together with floral wire. For an 18 inch wire wreath we used 18-20 bunches.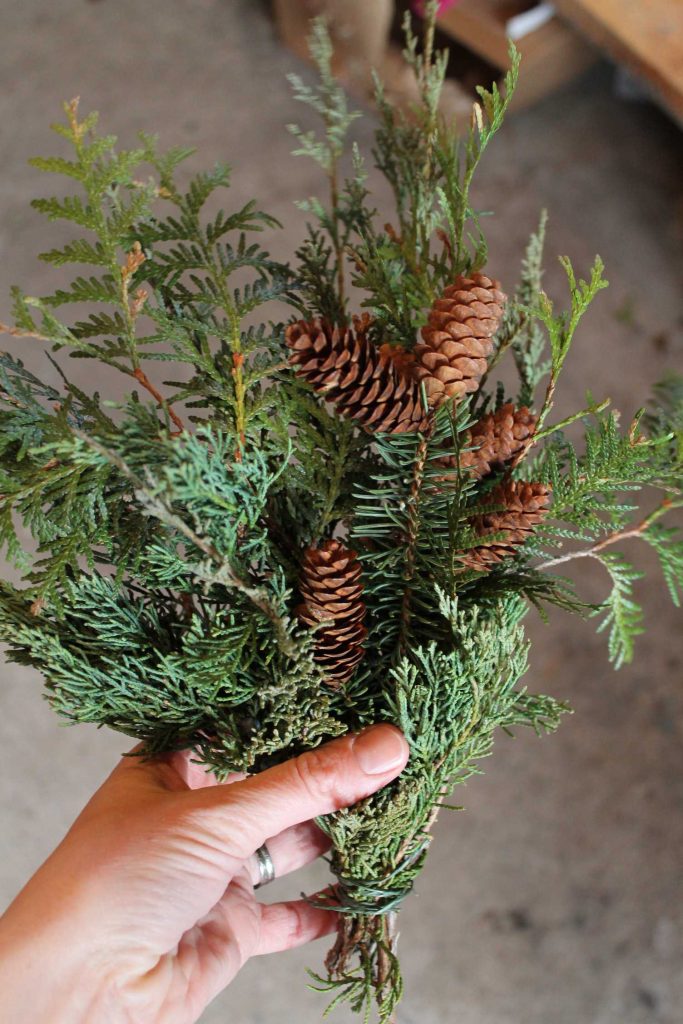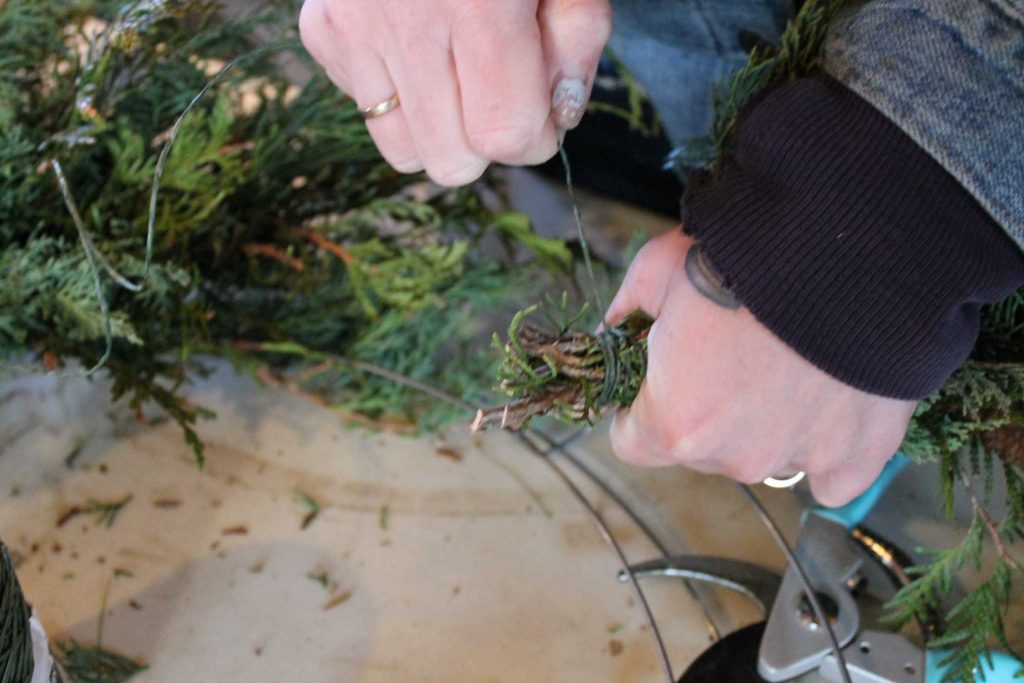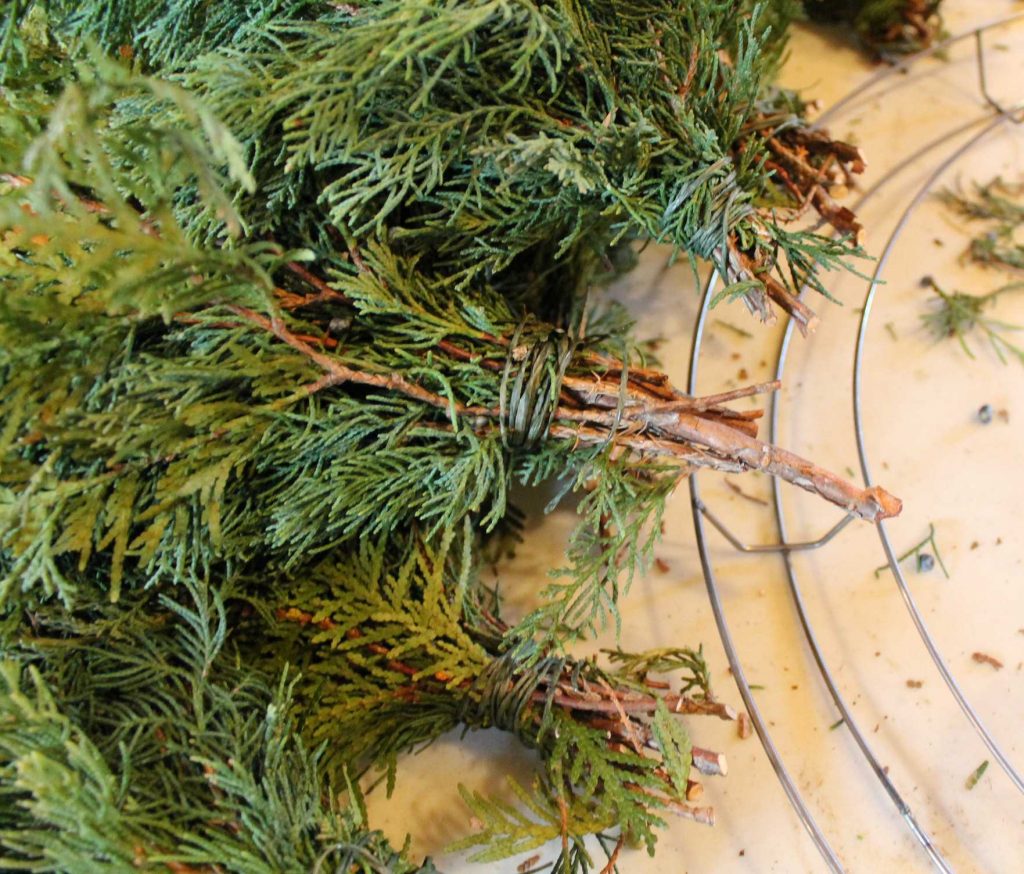 Then each bundle was attached to the front of the wreath form with more wire.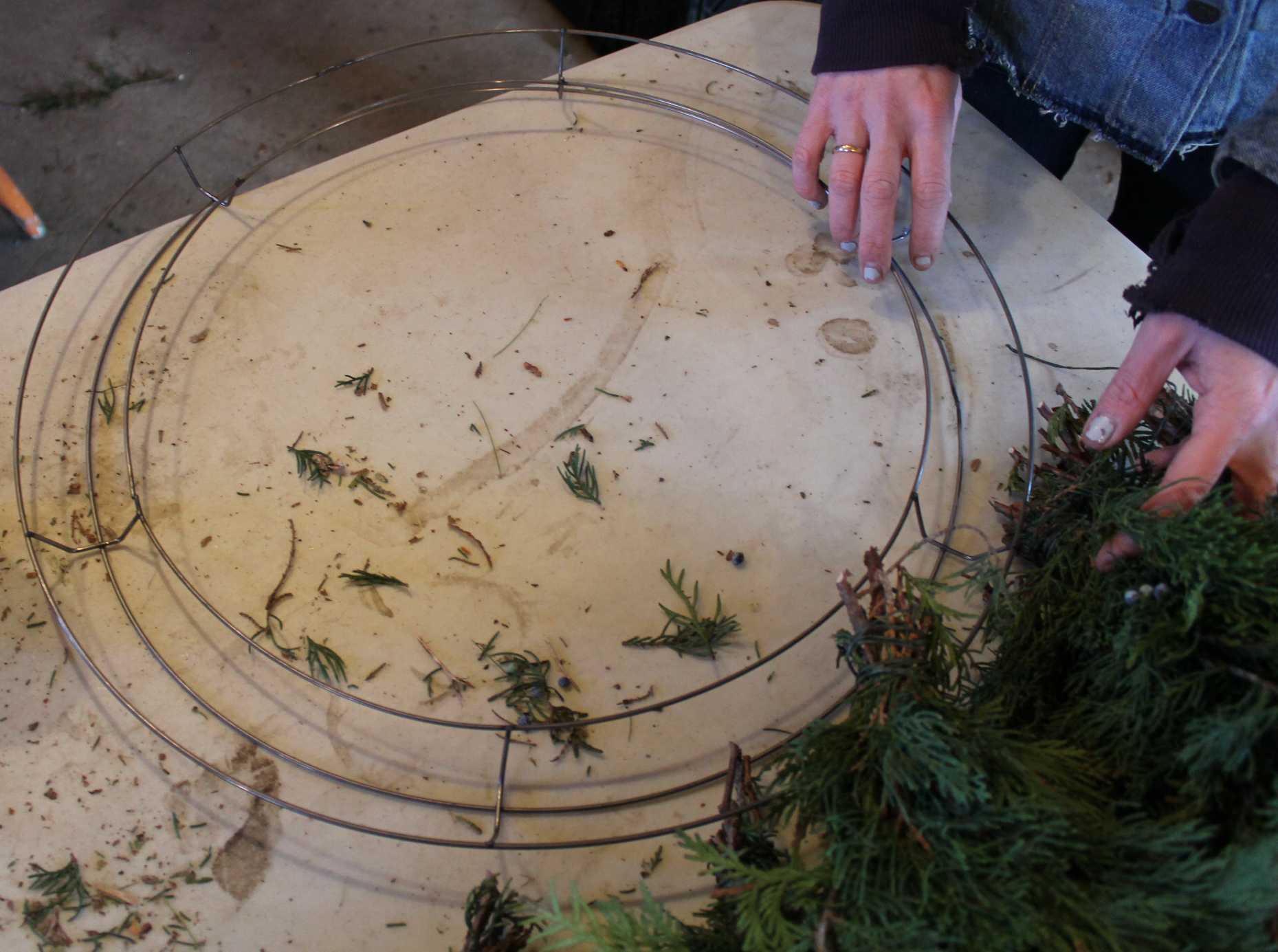 And to the back.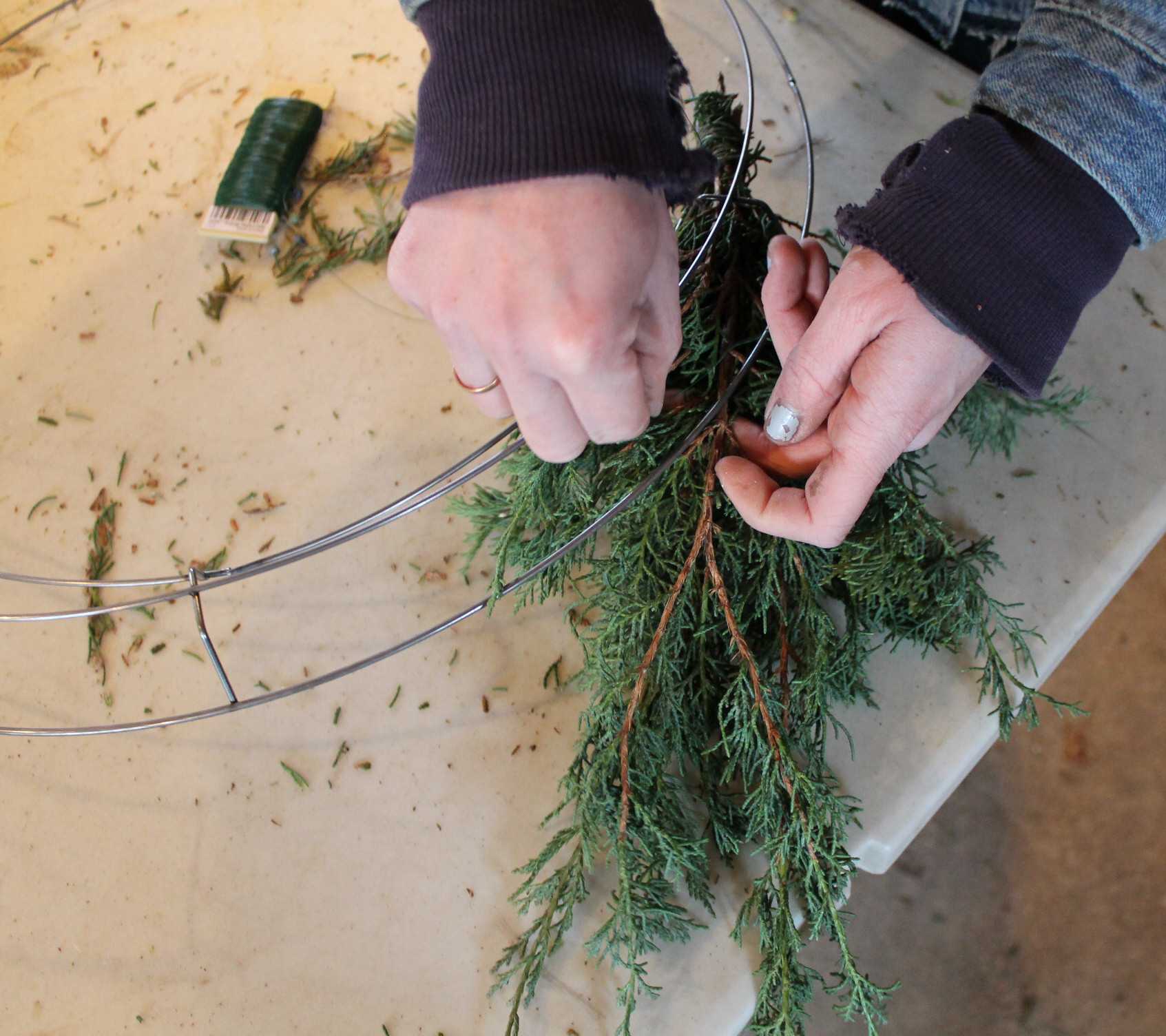 Working around the form, we added each bunch slightly below the first making sure the best branches were at the front of the wreath and the stems were completely hidden. This process was much faster than I thought it would be.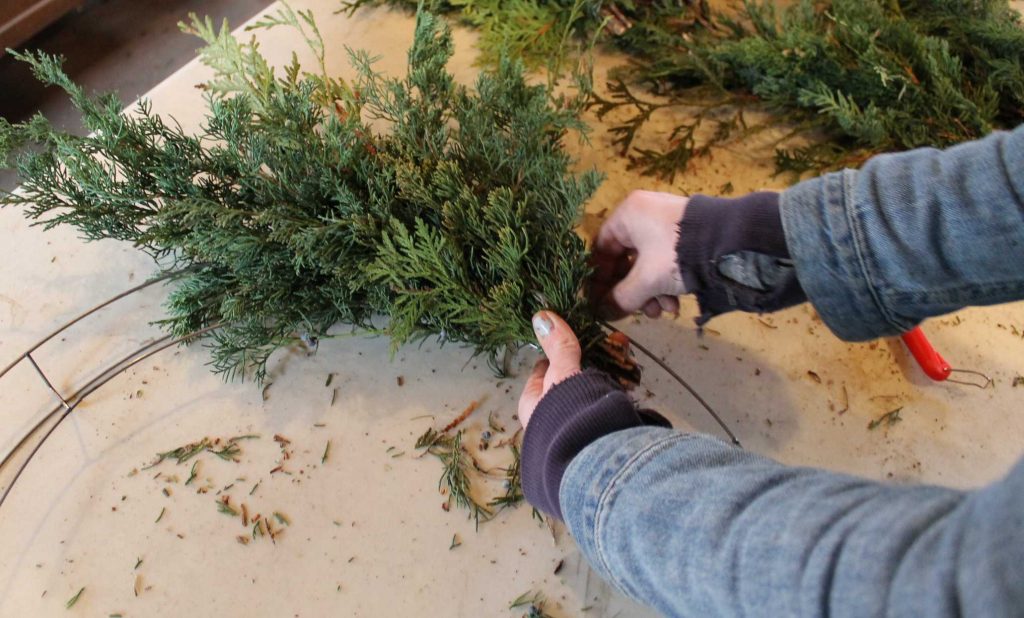 I love the way the juniper berries peak through and add subtle colour to the wreath.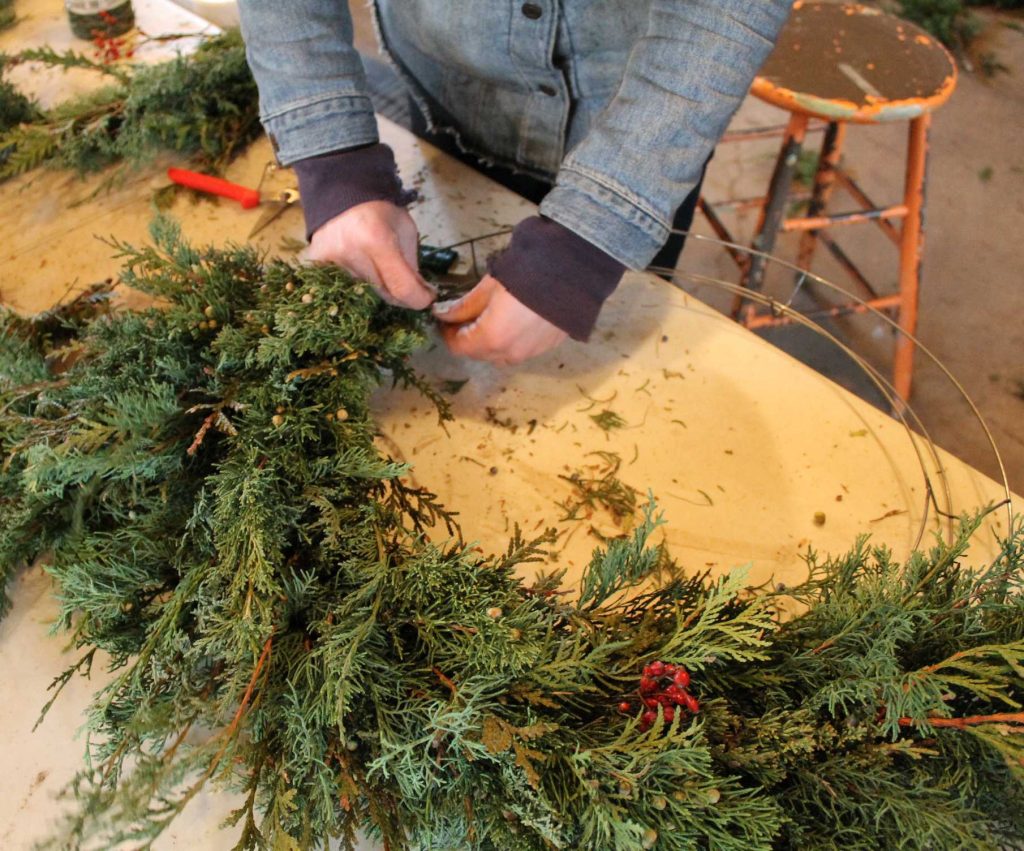 Make sure to zhush the branches as you go. It should look imperfect and natural.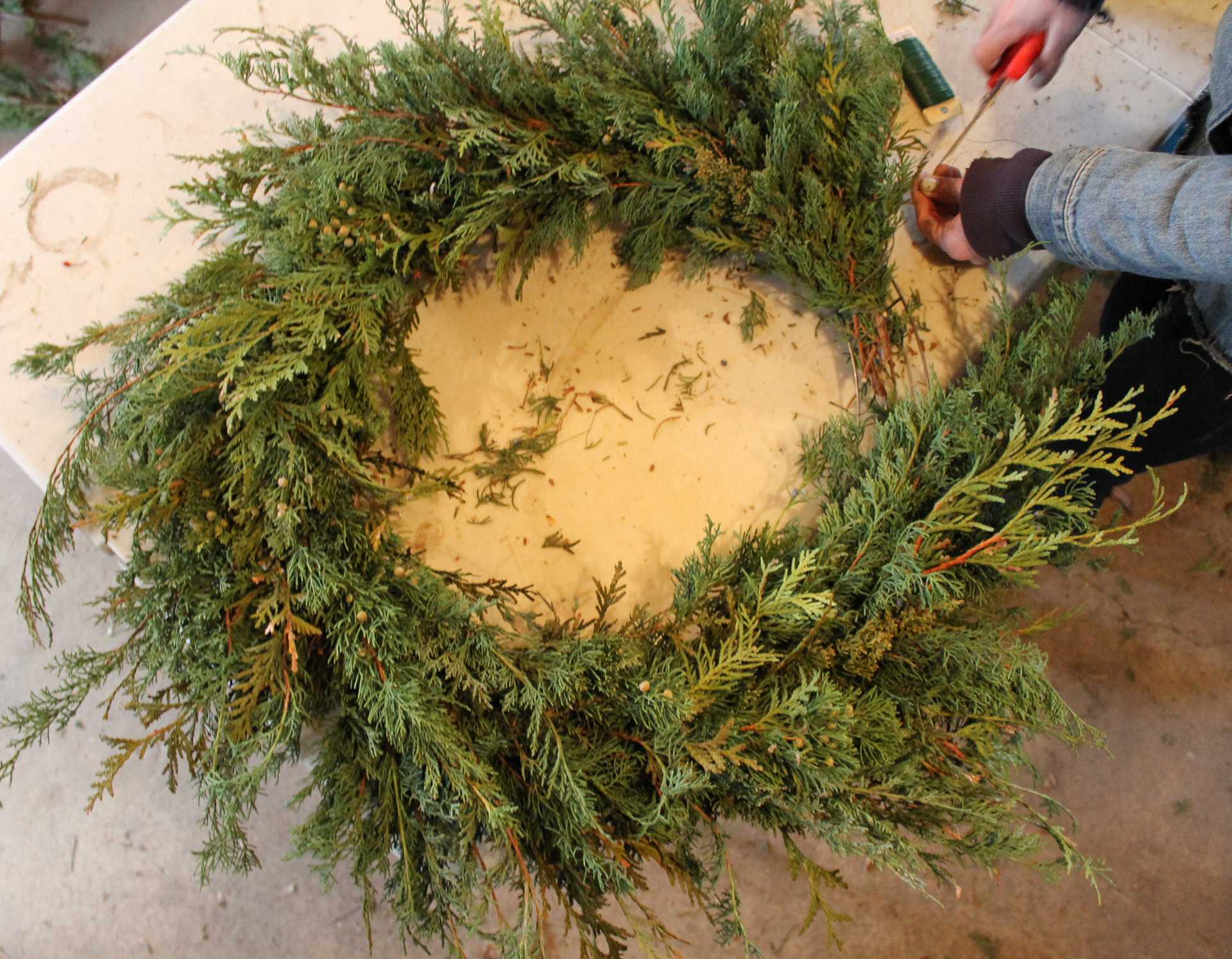 The finished wreath turned out amazing! Heather is the best teacher – patient and kind.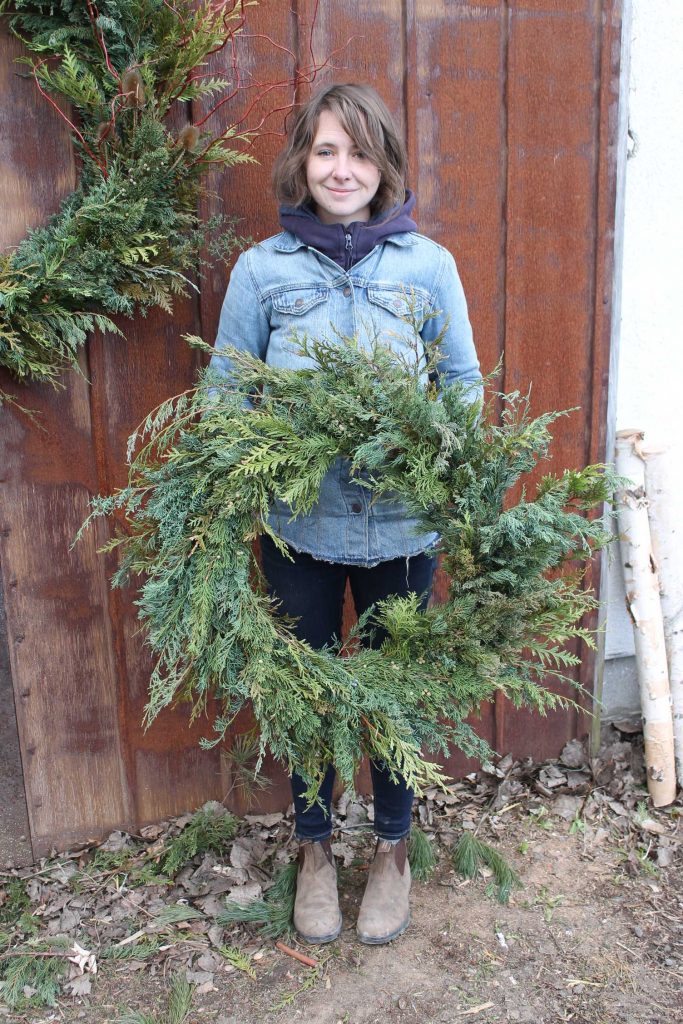 A huge thank you to Heather for showing off her awesome wreath making skills! I can't wait to visit the farm again in the spring when the peonies are in bloom. To find out about upcoming workshops, click here. Feeder Flower Farm can be also be found at the Port Colborne Farmers Market Fridays, 7 am to 1 pm from March to October.