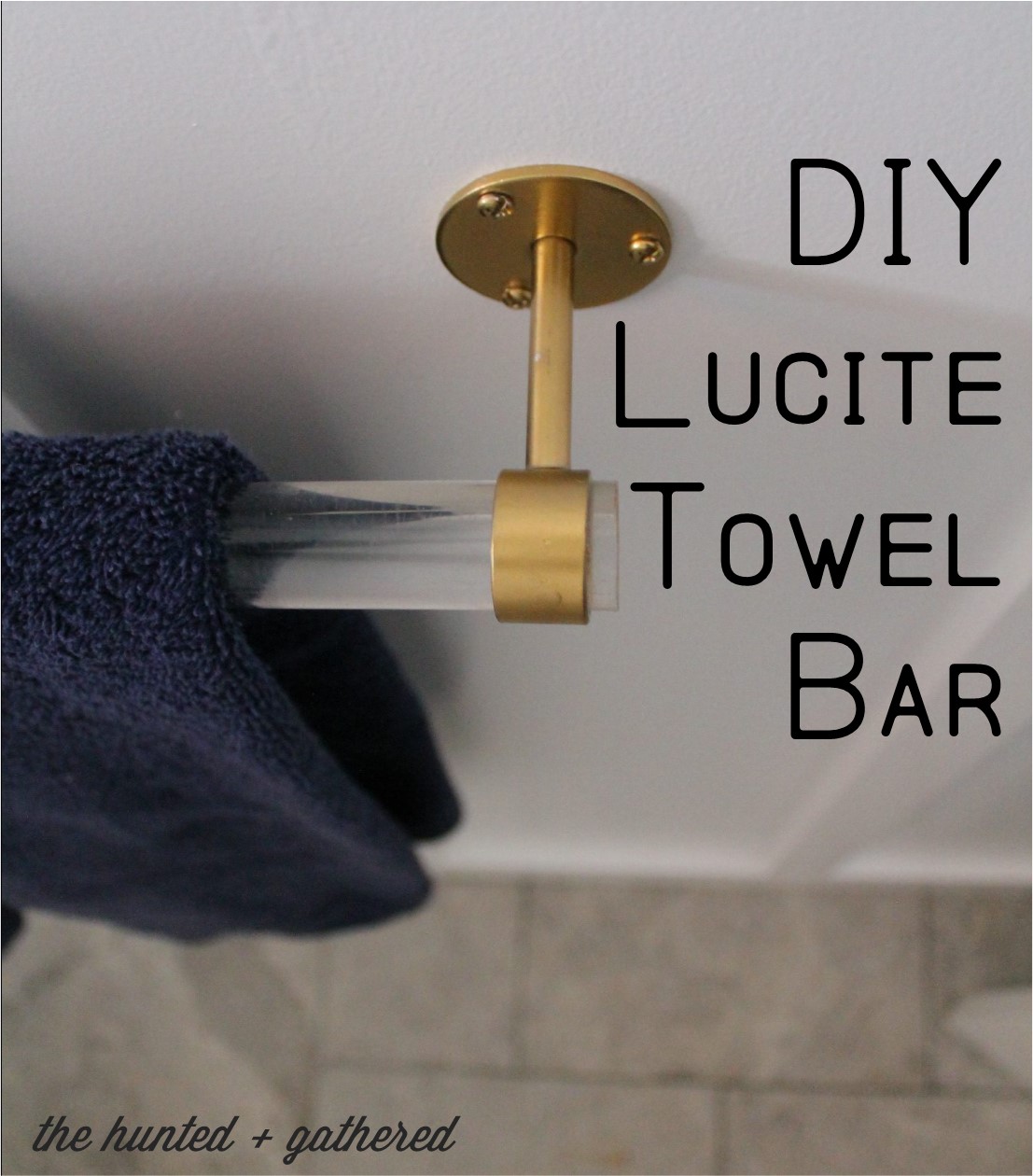 I first saw this project on Better Homes & Gardens and filed it away (okay, actually bookmarked it because who files things anymore?) waiting for just the right space to come along.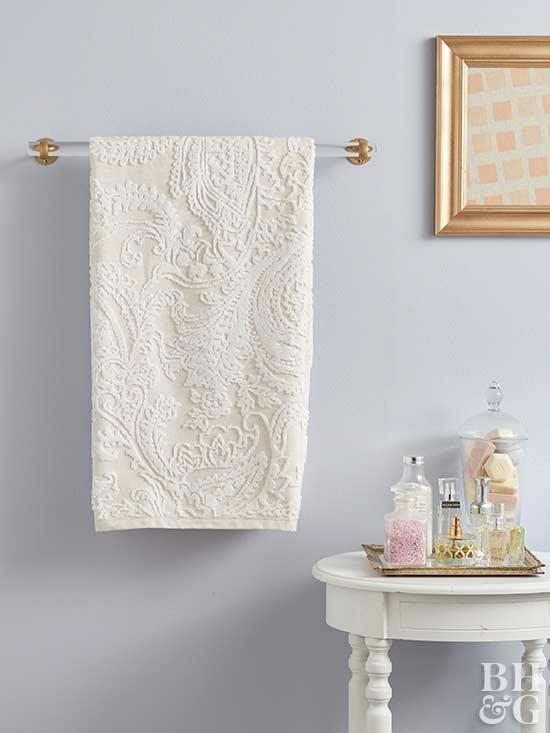 The perfect space turned out to be the main floor powder room in a house I've been working on. This bathroom is just off the main living/dining area so it needed to be a bit classy to fit in with the rest of the house.
The panelling is painted in Benjamin Moore's Cloud White CC-40 and the space above the paneling will soon be covered with the most amazing wallpaper, but I'll share that another day. The faux bamboo regency mirror was a Kijiji find, it still needs a quick coat of gold spray paint to tone down the 1980's brassiness. The light fixture is from Lowes. This powder room needed a towel bar that added to the lux feel without looking too "bathroomy". Know what I mean? Lucite to the rescue!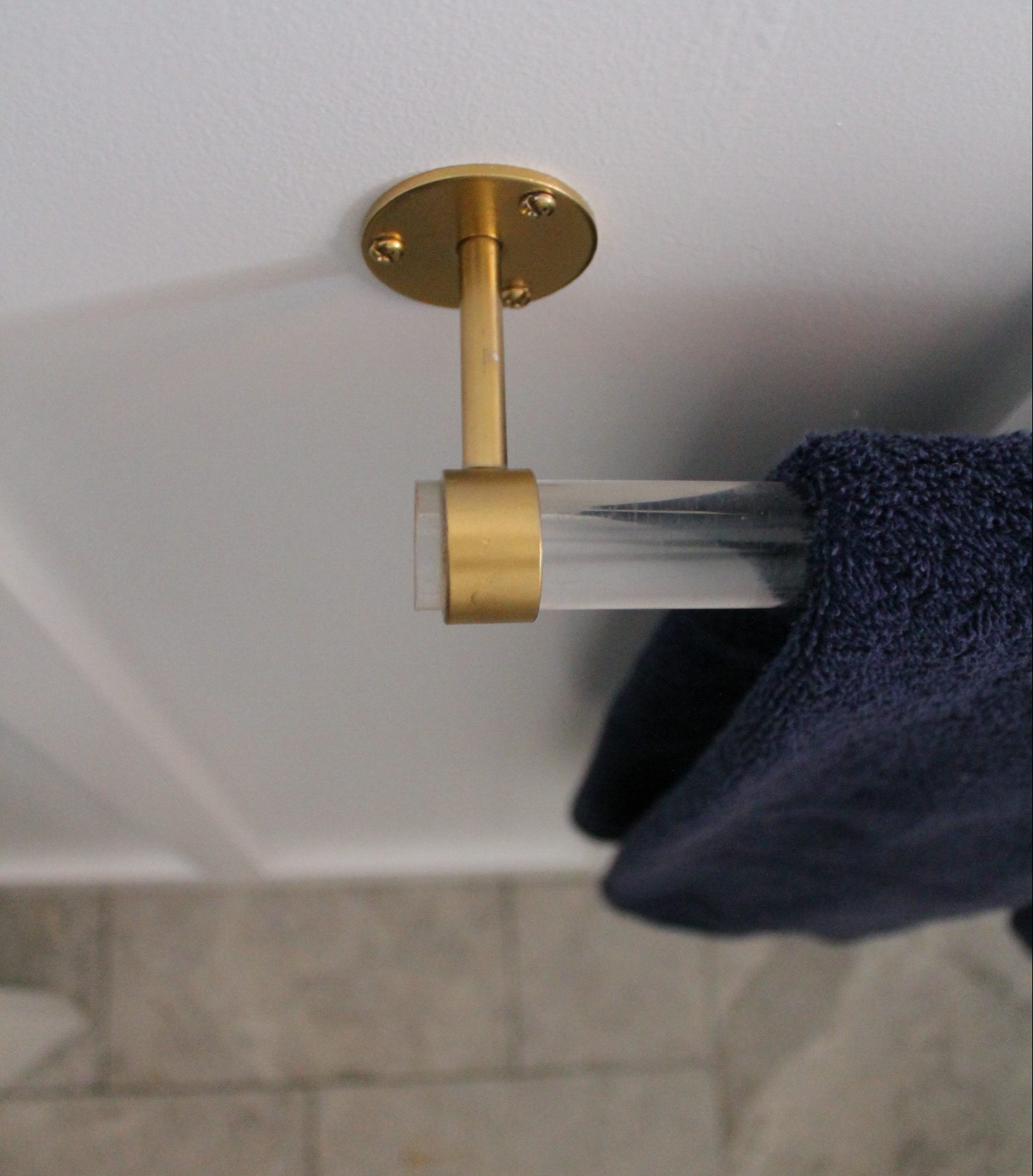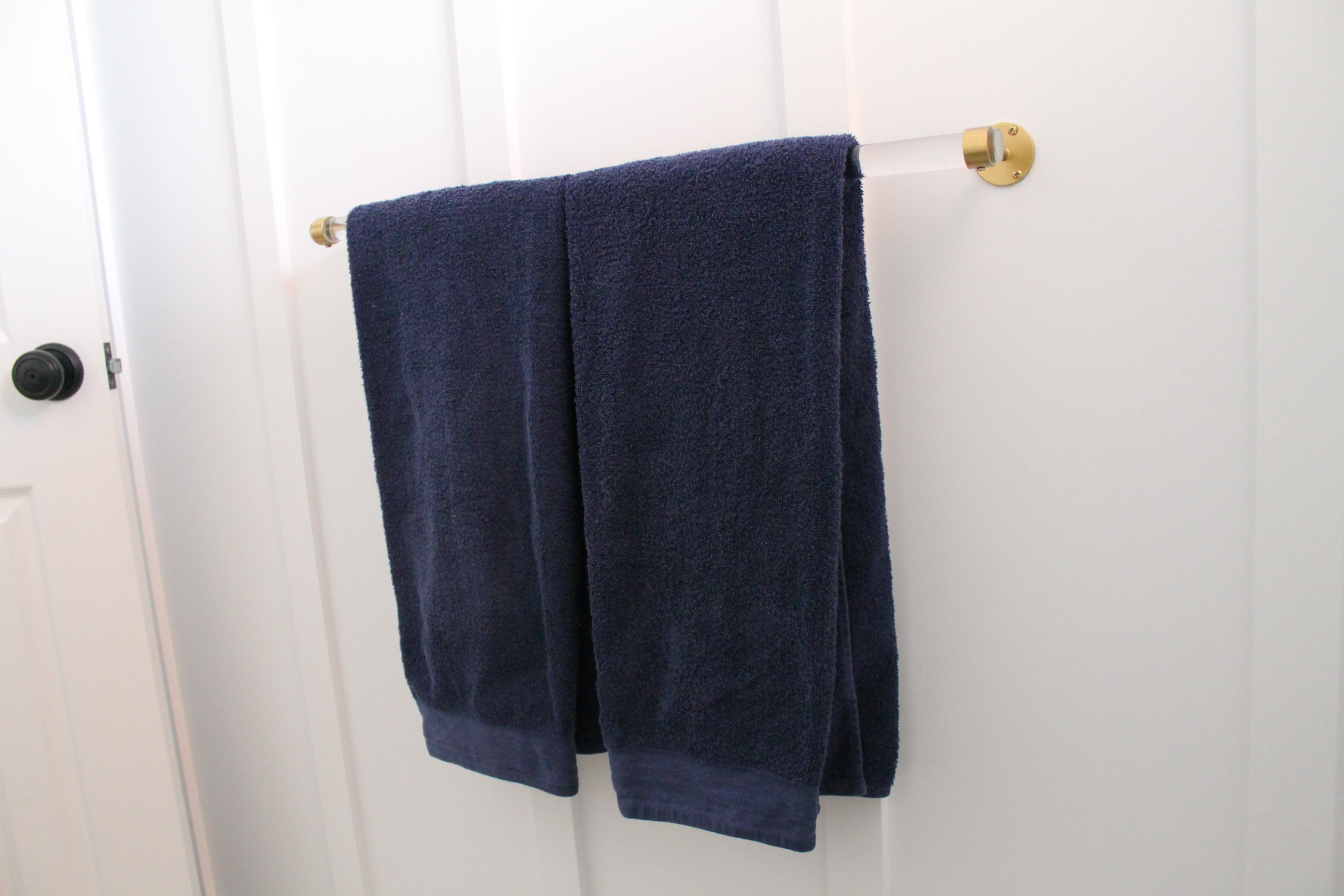 The plastic acrylic rod came from here but there are other suppliers from Canada that carry this and you may even be able to find it in your local hardware store. The most difficult part of this project is finding curtain brackets that stick out far enough from the wall. These are similar to the ones used in the picture. Gold spray paint classed these guys up a bit and tied them in with the rest of the room's accents.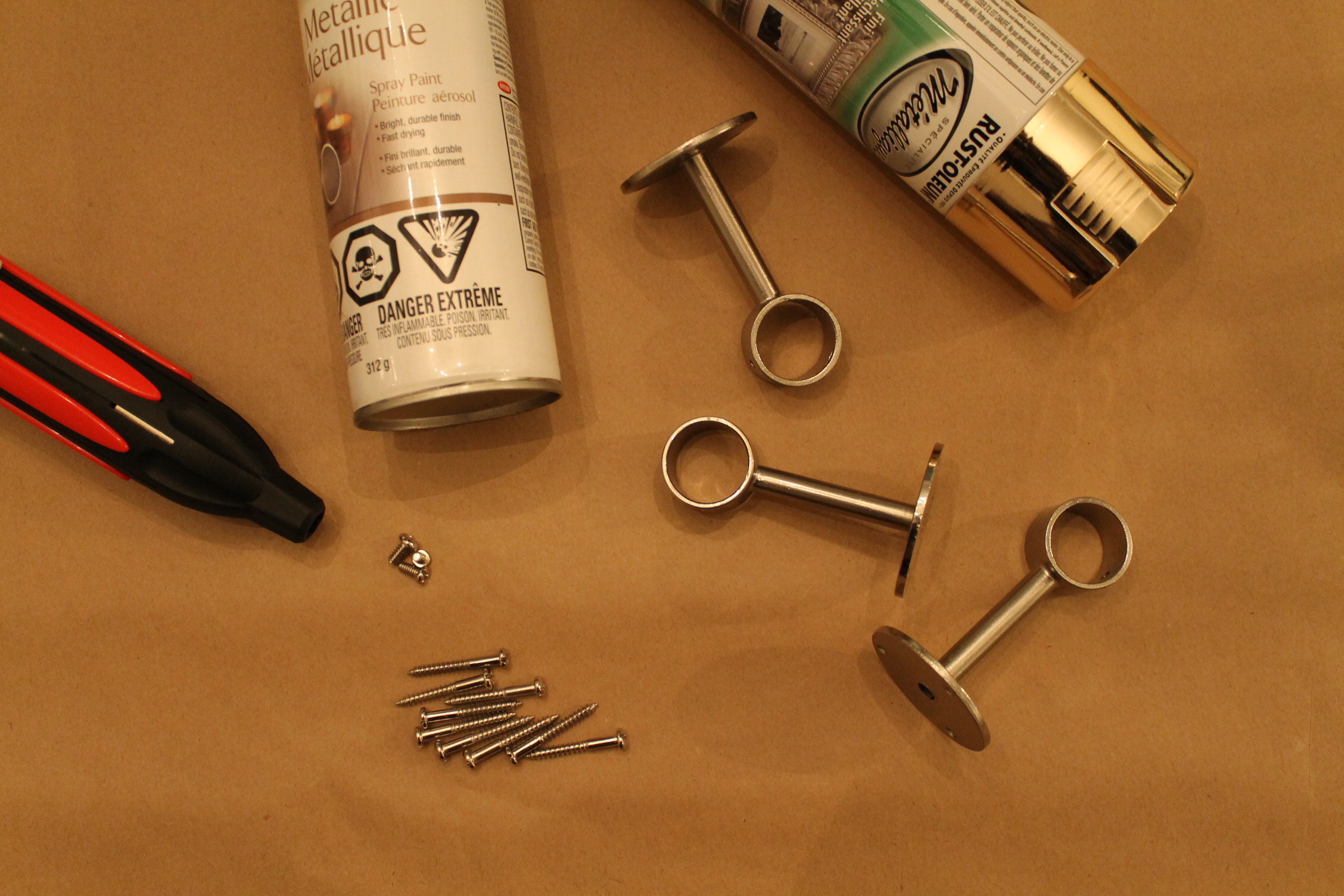 Don't forget to paint the screws. A KFC bucket proved to be very helpful in this project. Styrofoam would also work.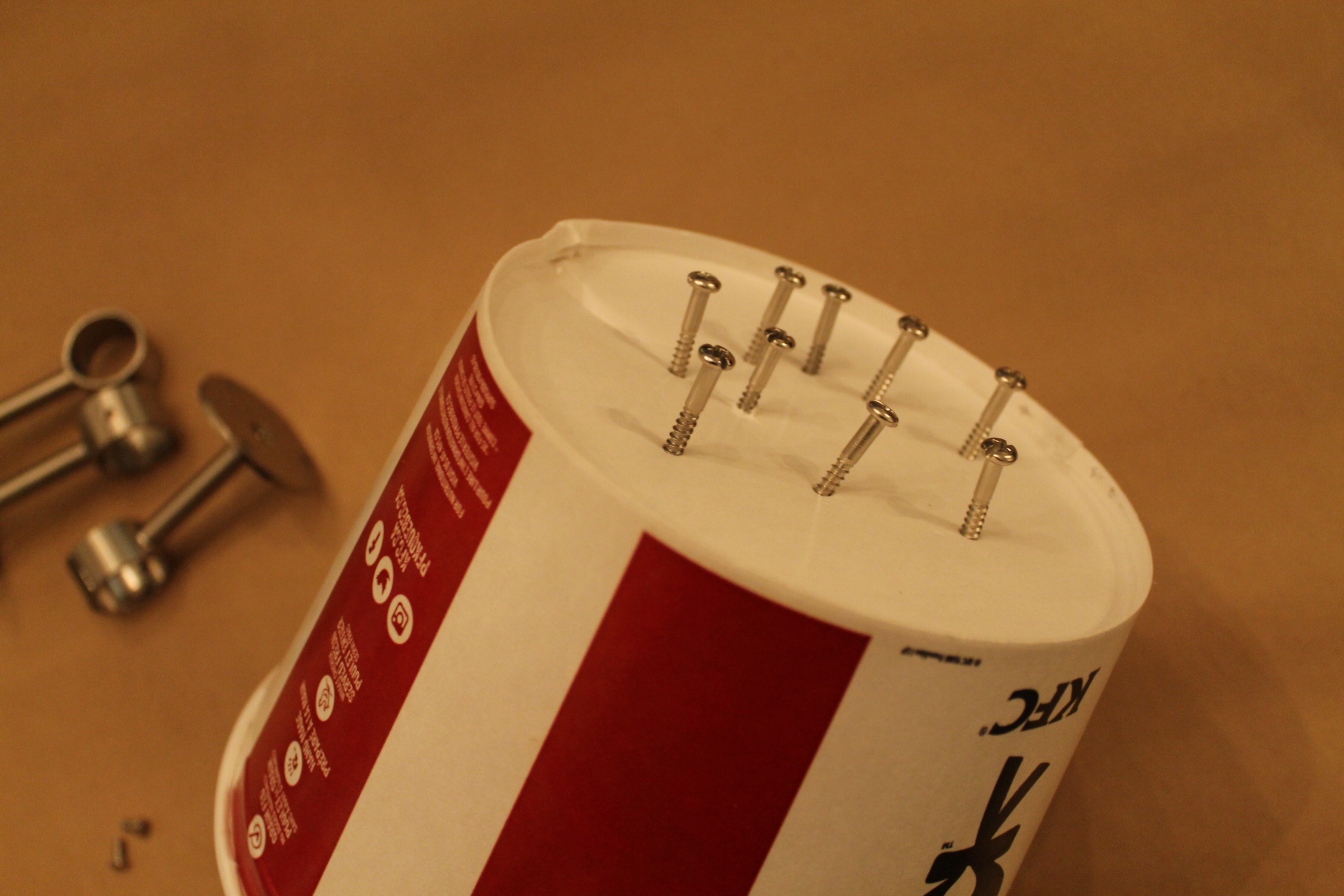 Once the brackets were painted, the acrylic rod was cut to size and hung. We had enough acrylic leftover to make a toilet paper roll too.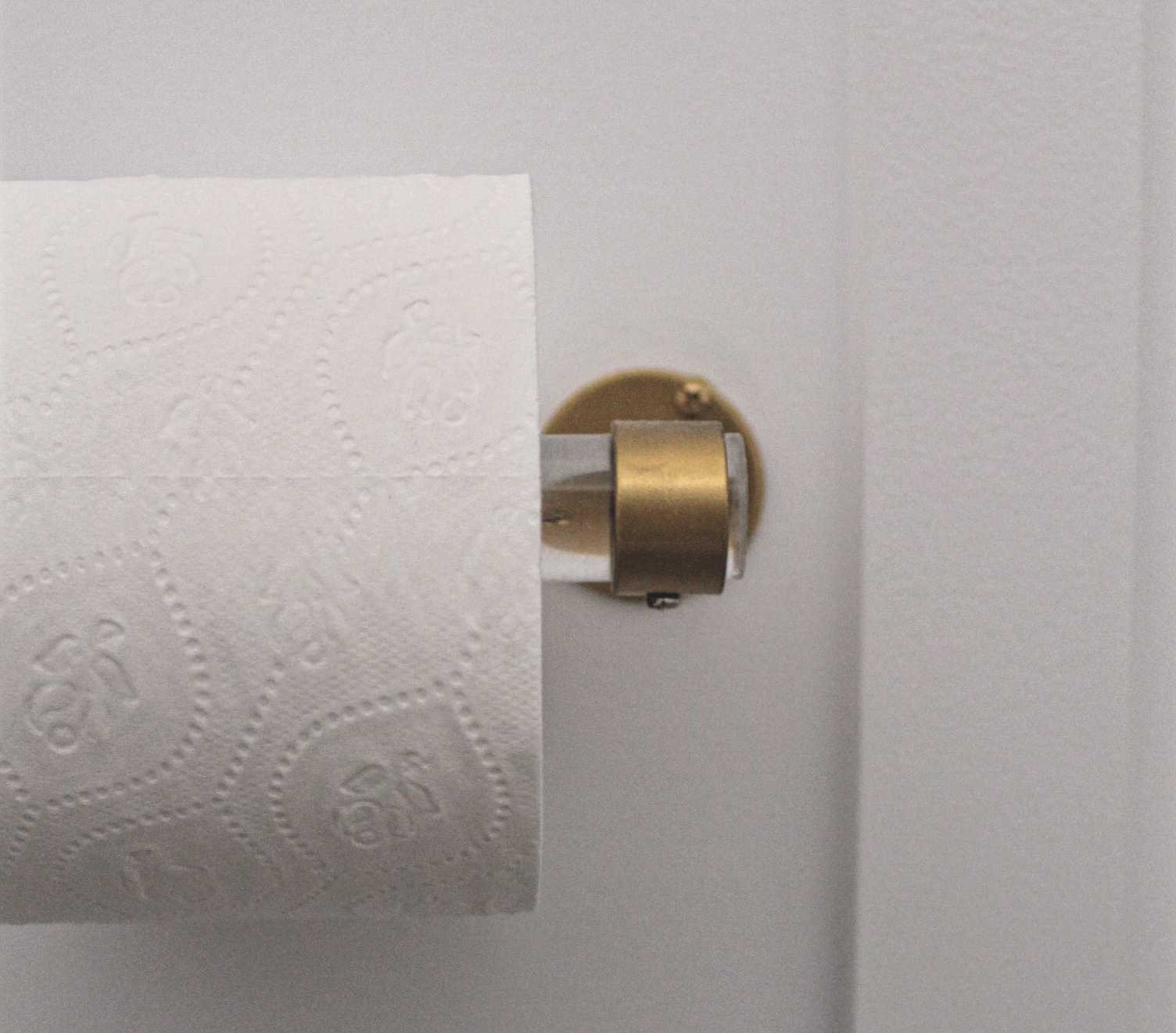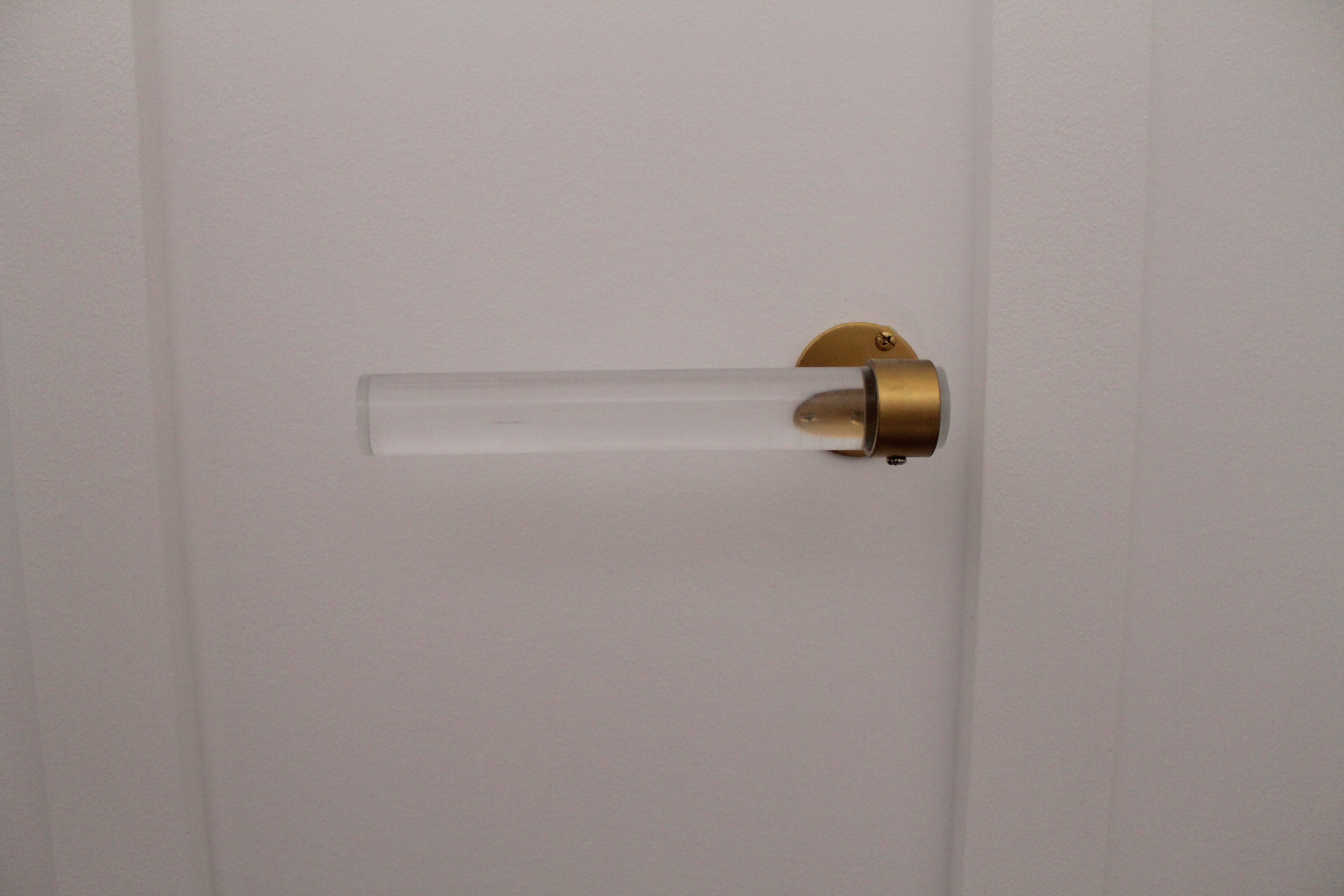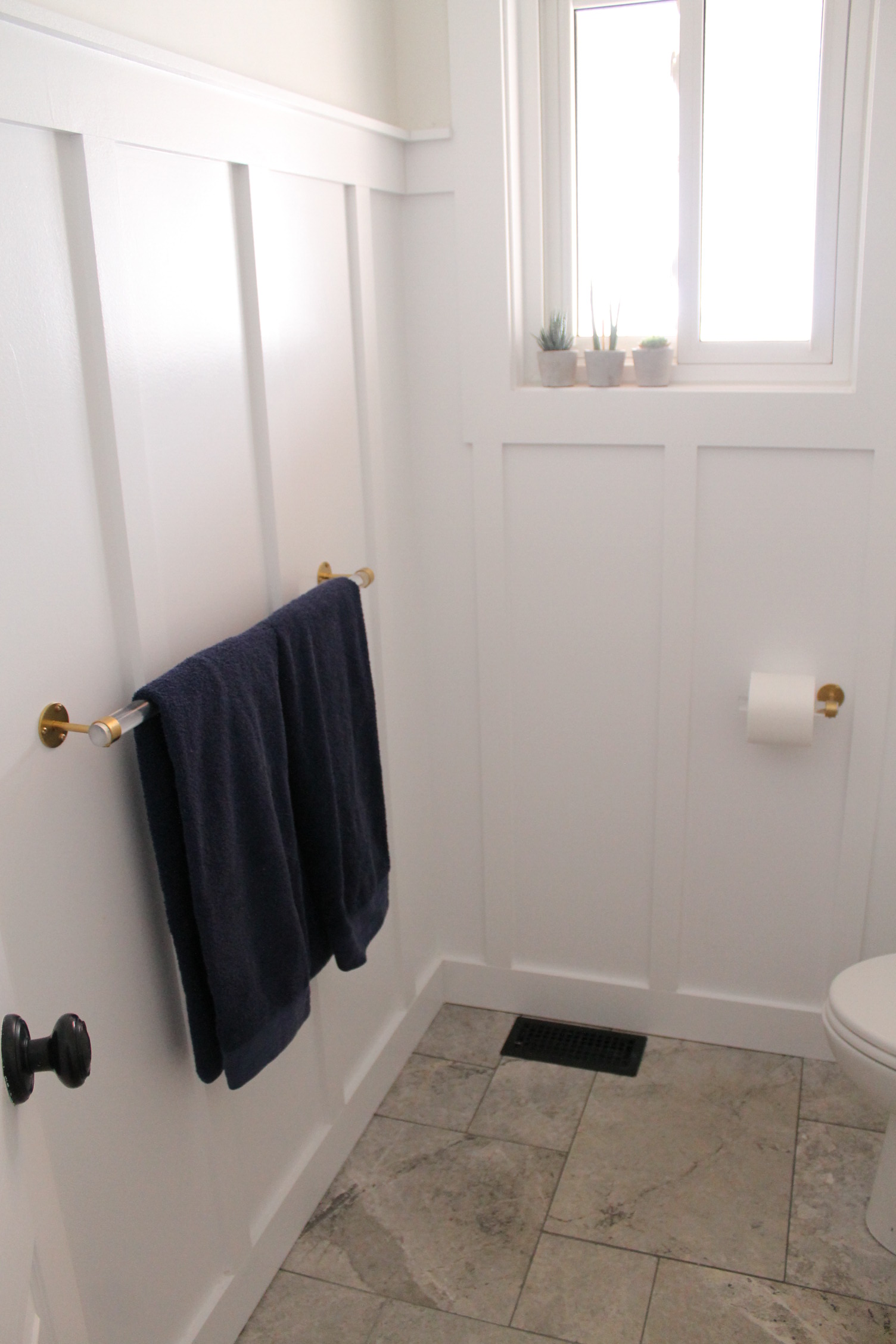 Ta da! These new fixtures add a pop of colour and warmth, I love how this space is coming together.
The acrylic rods also come in black and white. I'd love to do a modern towel bar with a black rod and black brackets. But I'll just have to file this idea away until I find just the right space.
Happy Hunting!