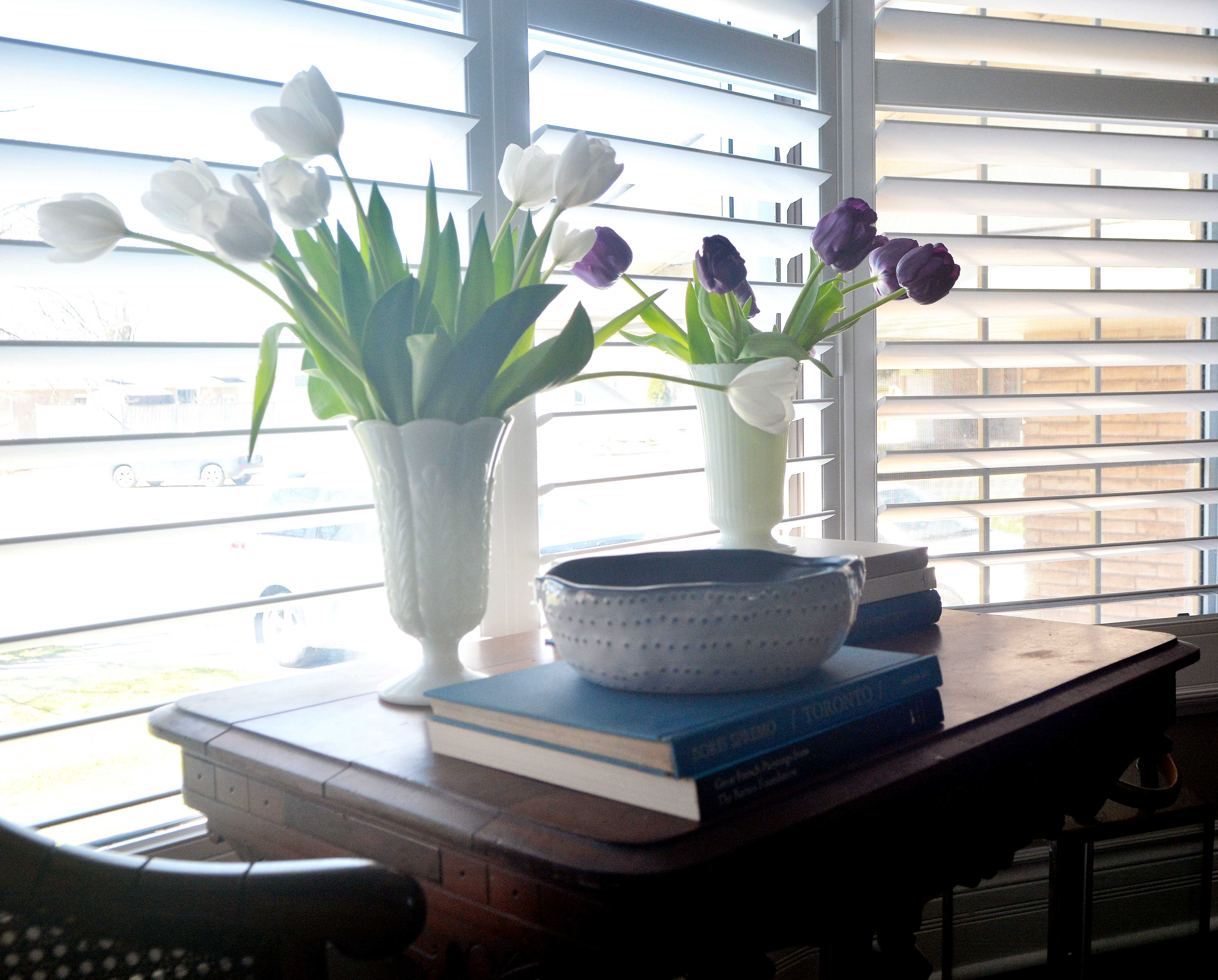 Now that spring is finally here (fingers crossed) if you're like me you want to your home to reflect the changing season. Before you head to the home decor or big box store to buy some faux forsythia branches or ceramic bunnies, try these simple, stress free, clutter free, minimalist-friendly ideas to freshen up your space.
1.   Deep clean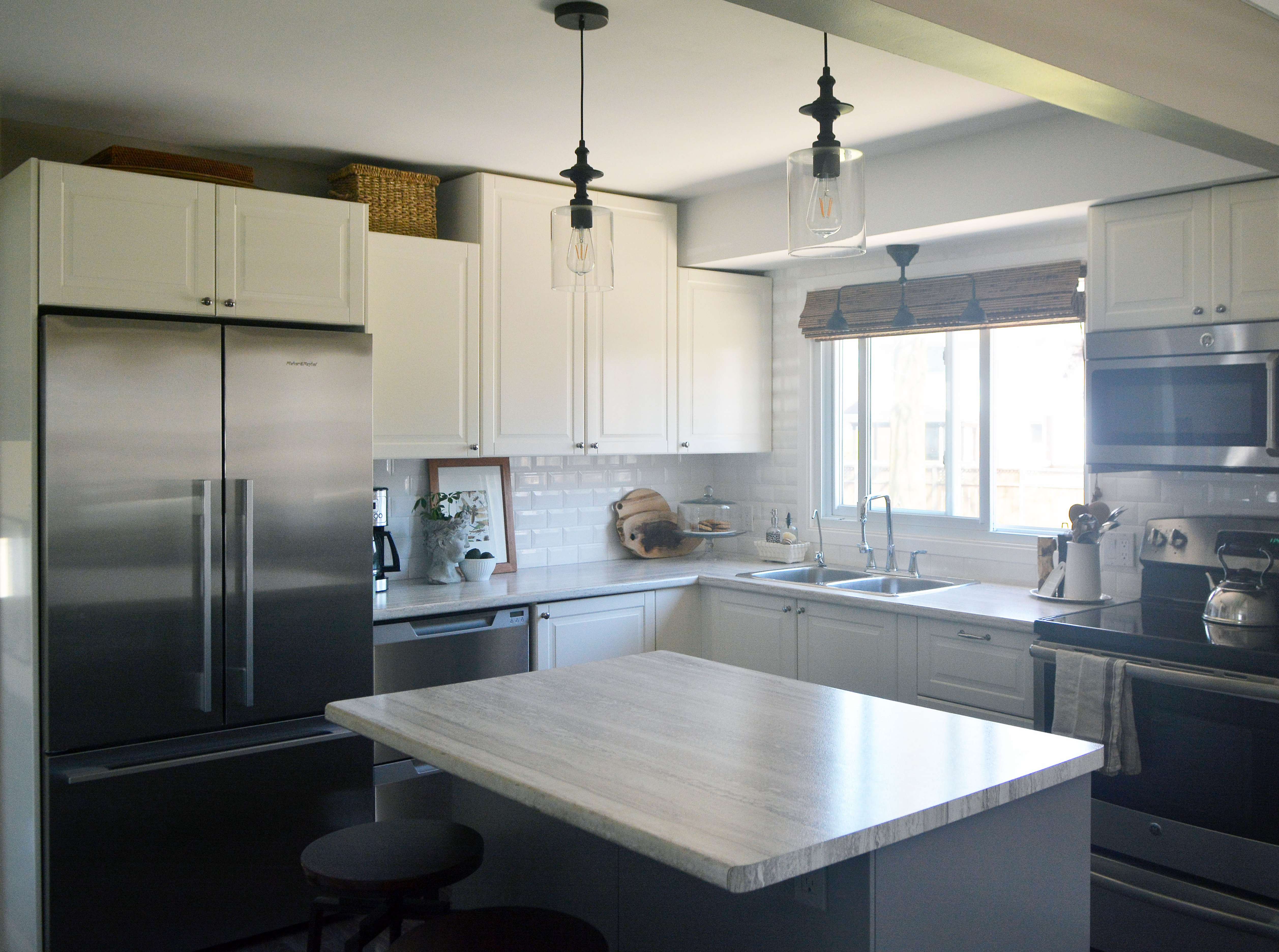 Before you do anything else to freshen up your space for the changing season, take a day and clean. I don't mean purging your place of unwanted stuff – that should happen before you clean. What I'm talking about is really cleaning – scrubbing floors, washing windows, and definitely pulling out the stove and cleaning behind there – yuck! Your home will feel almost brand new when you're done.
2.   Add fresh flowers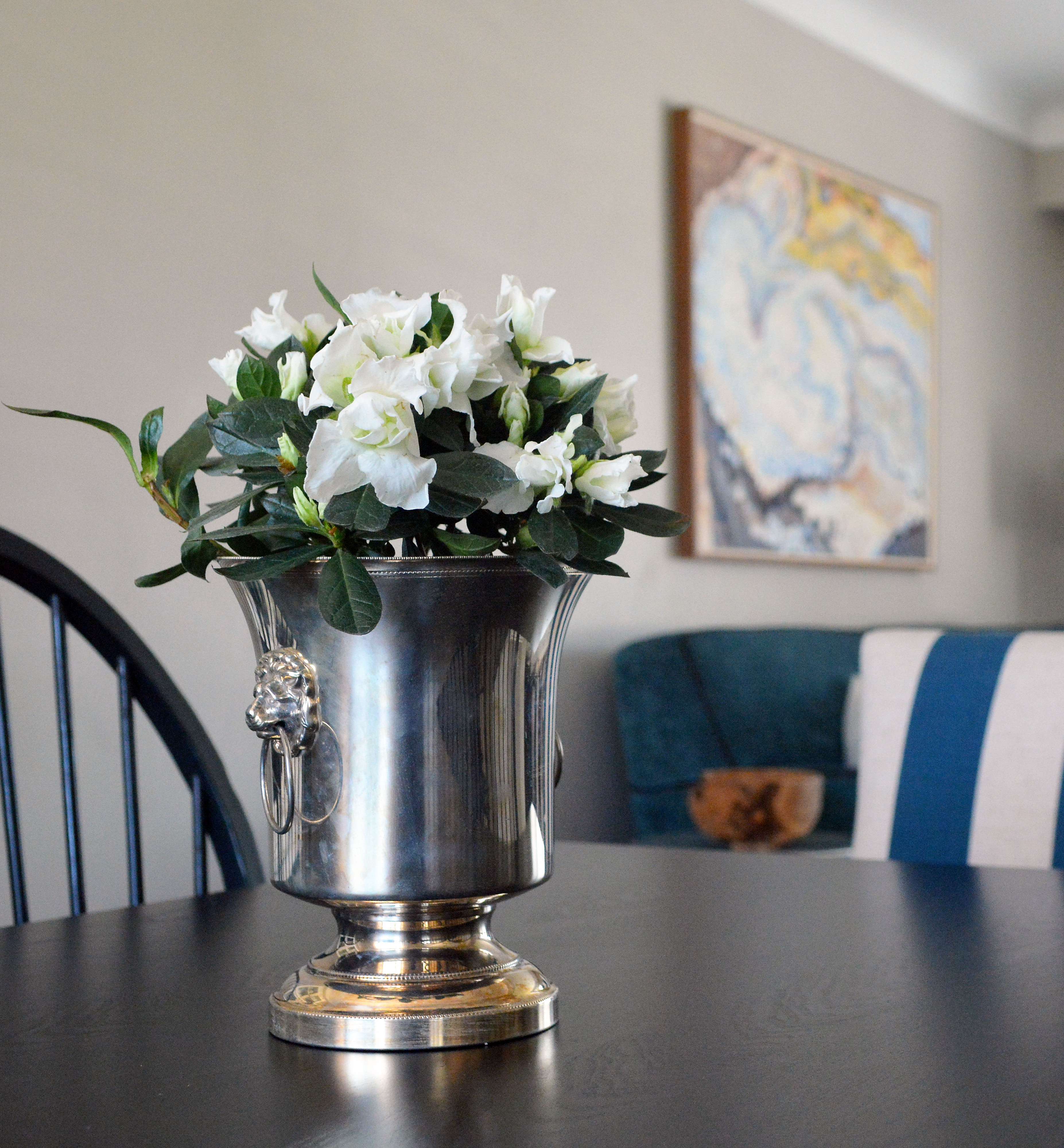 Flowers are the most affordable luxury, and the easiest way to make a place feel like spring. Our local grocery store offers seasonal bouquets and potted flowers for $6. I usually pick up one of these options, but if I'm feeling adventurous (or frugal) I'll look  for a field and make a roadside bouquet of Queen Anne's lace, daylilies or black eyed susans.
3.  Repot your houseplants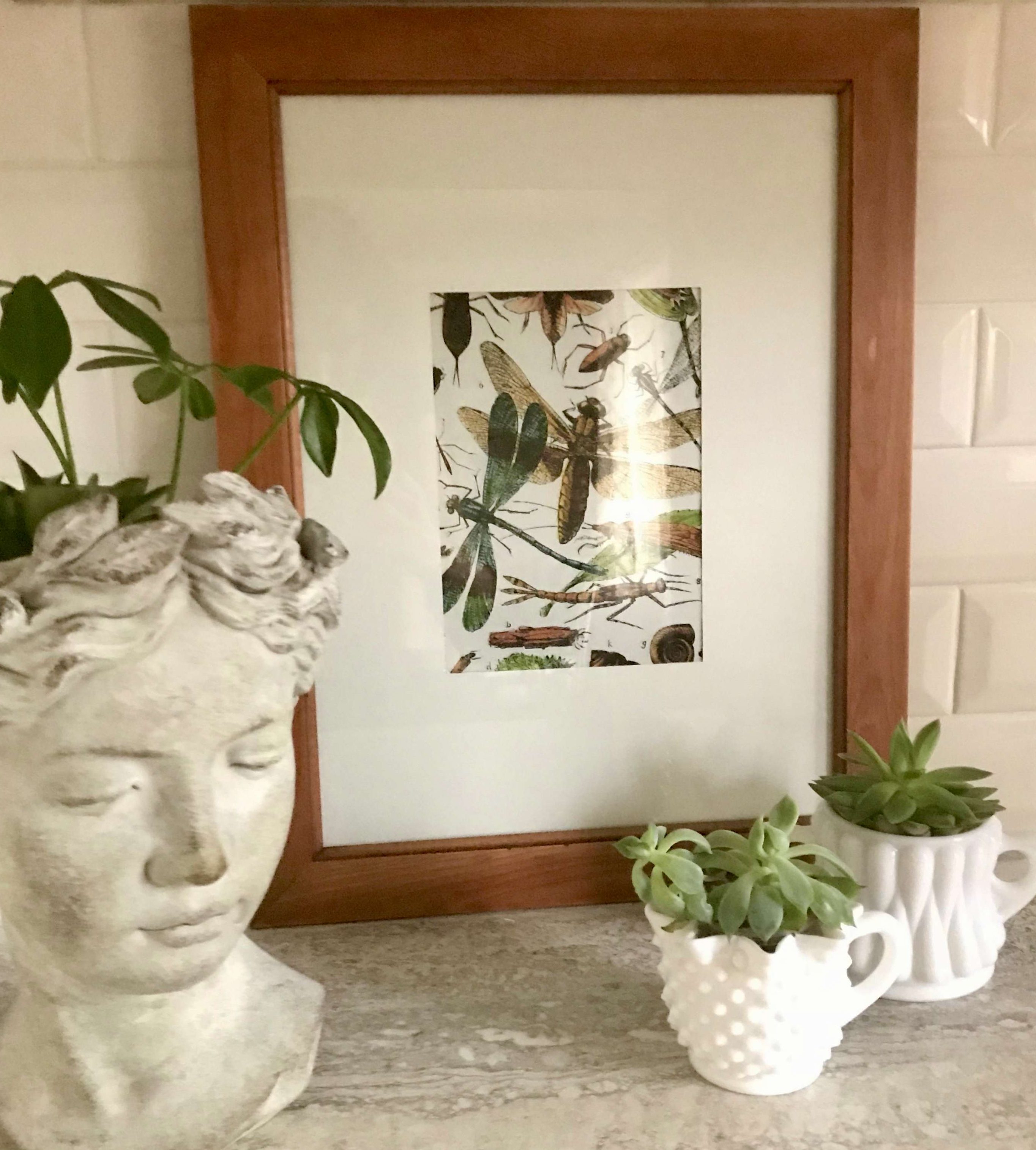 Change up your planters seasonally. No need to go out and buy brand new, you probably already have something in your cupboards right now that will work. How about an ice bucket, a cream and sugar set or even a favourite bowl? Most thrift stores usually have a large selection of planters or vintage pottery, perfect for your growing philodendron.
4.  Remove layers
If you have wood floors, consider rolling up your area rugs in the warm weather. I love the feeling of bare floors in the summer. As a bonus, it makes the room feel that much more cozy when the fall comes again and you get to add it back into the space.
5.  Shop your space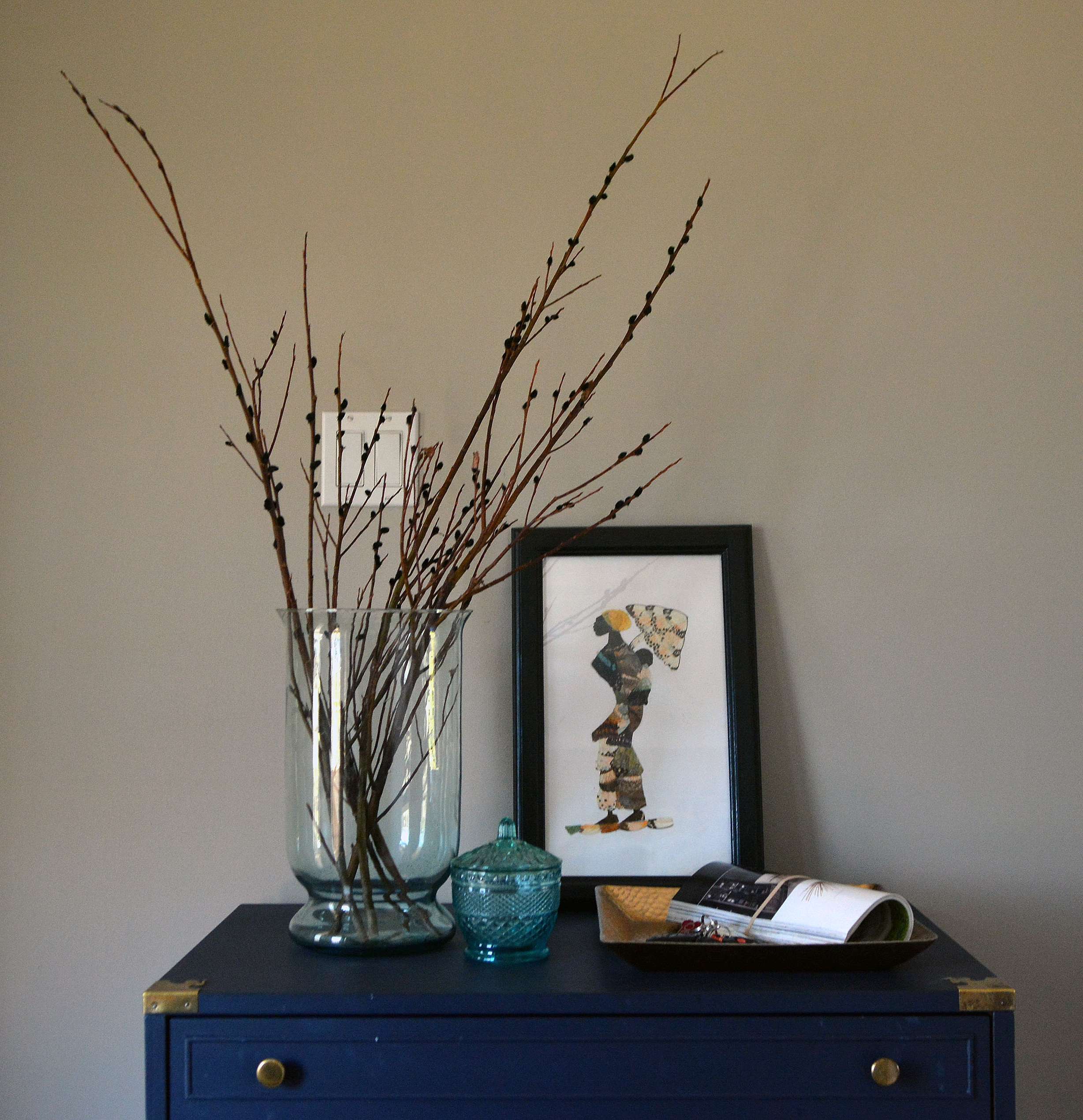 Play around with creating new vignettes from what you have. Trays and serving platters are superstar organizers that can be used to corral keys in the entry, jewellry in the bedroom, and make-up in the bathroom. They also add colour and texture. Instead of hanging art on the wall, leaning it up casually allows you to switch it out seasonally. This entryway dresser usually has the same 3 elements: something living (flowers, houseplant), a picture and a tray to catch keys and mail. The elements change with the seasons and sometimes more frequently, but are always poached from other rooms in the house.
So take a deep breath and relax. It's just decorating and it should be fun!