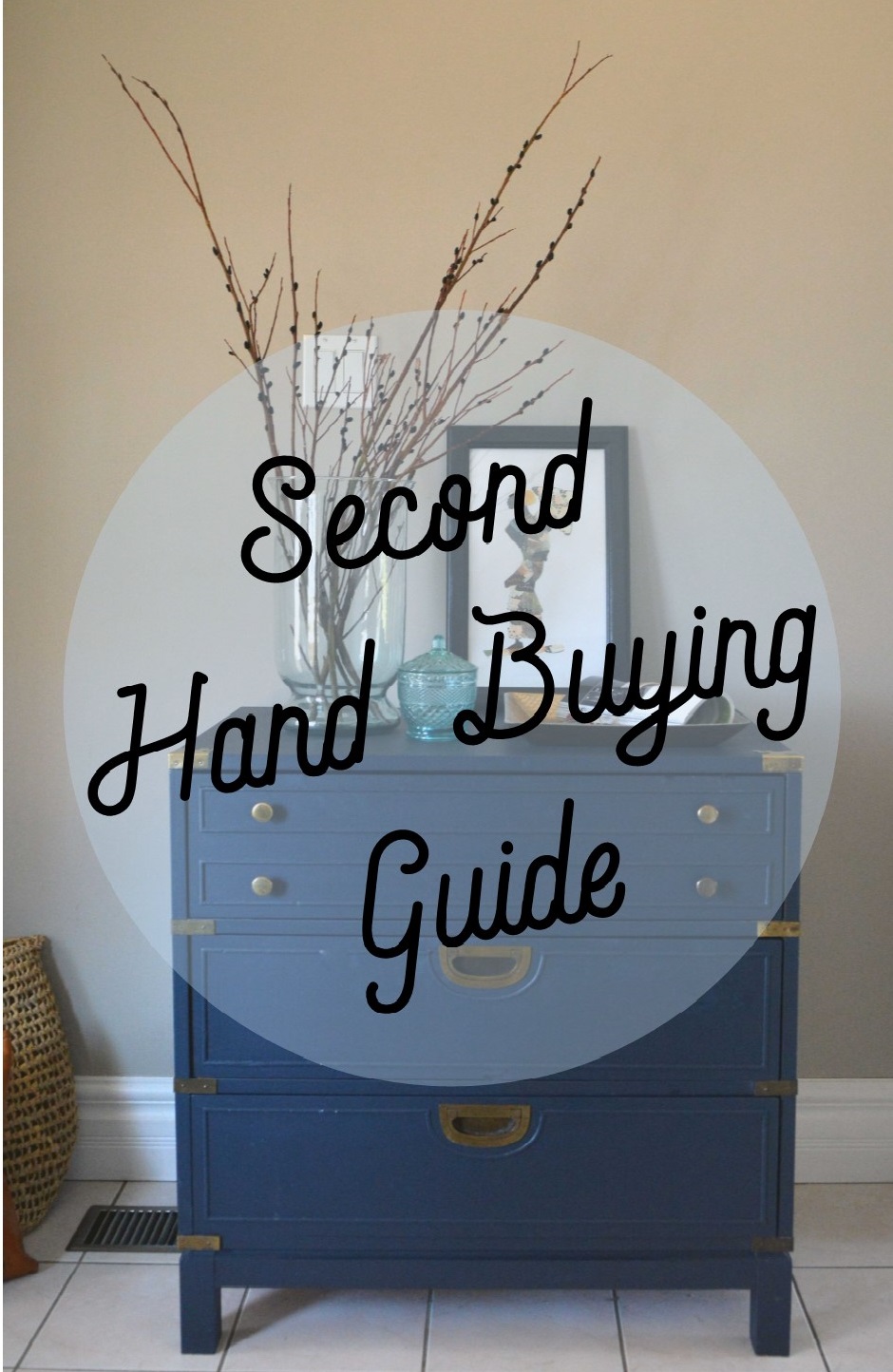 Creating home takes time. It's lovingly curated over years with things that are meaningful and useful. Finding great second hand pieces is the same. It's  Saturday mornings spent at garage sales, hours combing Kijiji and Craigslist and a few late night covert missions smuggling curbside finds into the house without my husband knowing. "What? This chair? No, it's always been there."
We buy a lot of our furniture second hand. A brand new piece just doesn't have the same soul as a previously used one.Here's a few of our preloved beauties: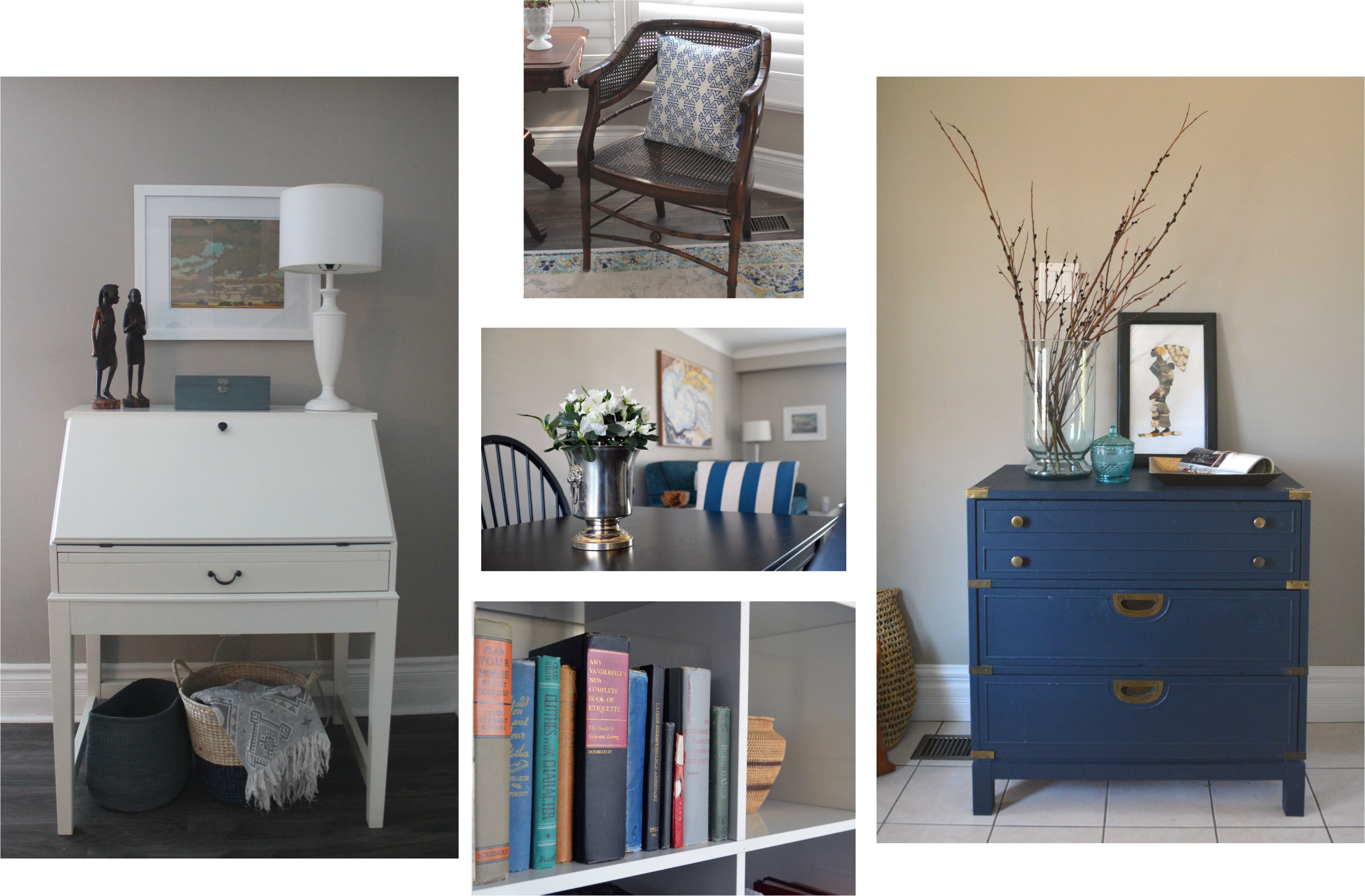 In these pictures almost everything is second hand. The only items that are not are the picture frame above the desk (but the art inside is) and the dining table (centre) and the handmade picture above the blue dresser. EVERYTHING ELSE IS! The best part is that each piece has a story; where we found it, who gave it to us and how it almost didn't fit in our car and thank goodness for bungee cords!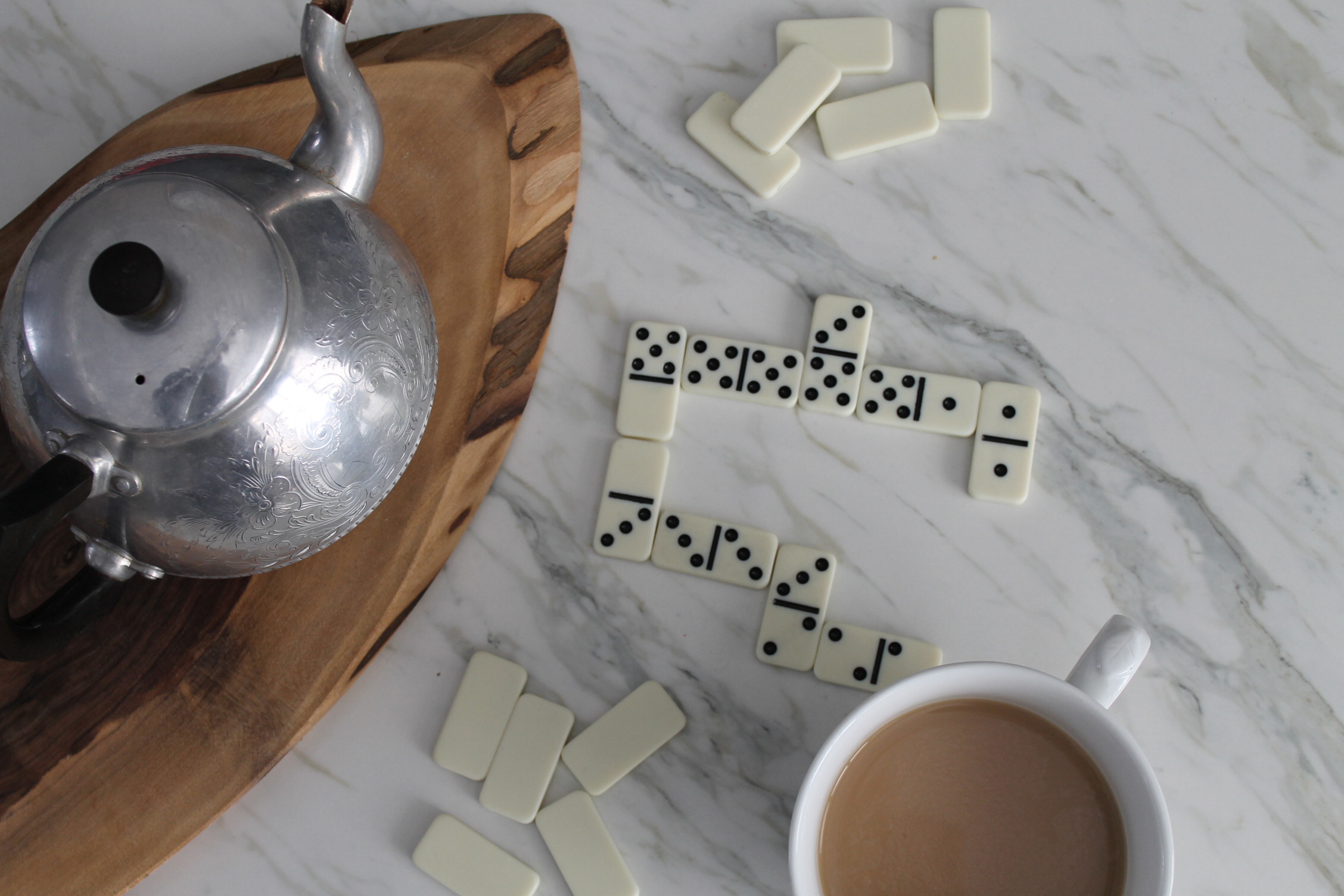 (teapot, coffee table and dominos were all sourced from Goodwill)
Here are some tips for ensuring the used pieces you bring home are worth it:
Turn it over. Whether it's a plate, a table, chair or rug, examine it well. Does it look as good on the inside as the out? If a piece is starting to crack (split, rip etc.) on the back or inside, it means that eventually it will make it way to the front.
Don't collect projects. Buying used doesn't mean you have to settle for items that need repair. Only buy things that you can actually repair or have repaired for a reasonable amount of money and in a reasonable amount of time. The longer a piece sits waiting to be finished the less likely it will ever be.
Of course you can paint wood! There are many people who still feel it's sacreligious to paint over wood. It's not. Here's the proof:
Before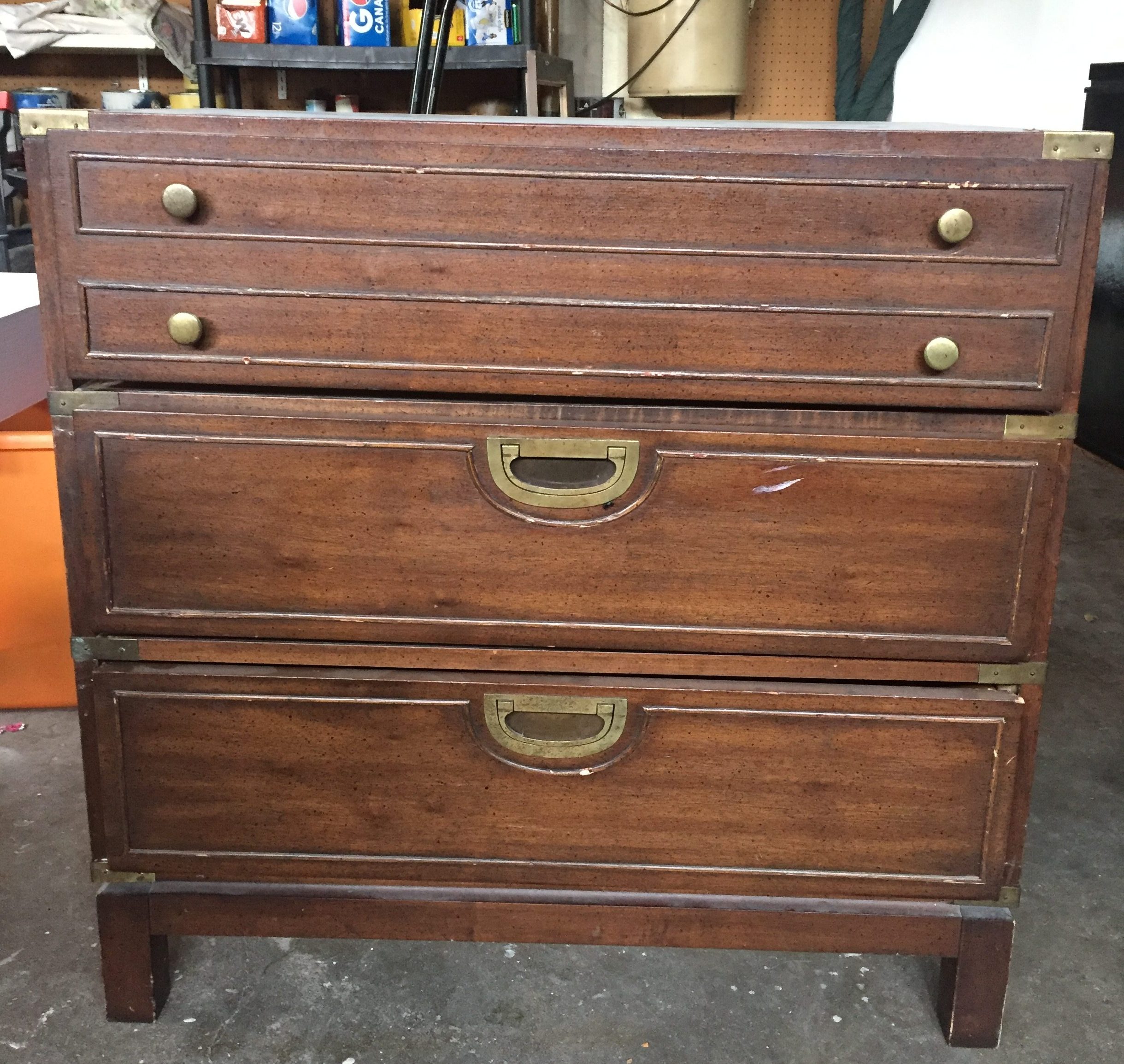 After: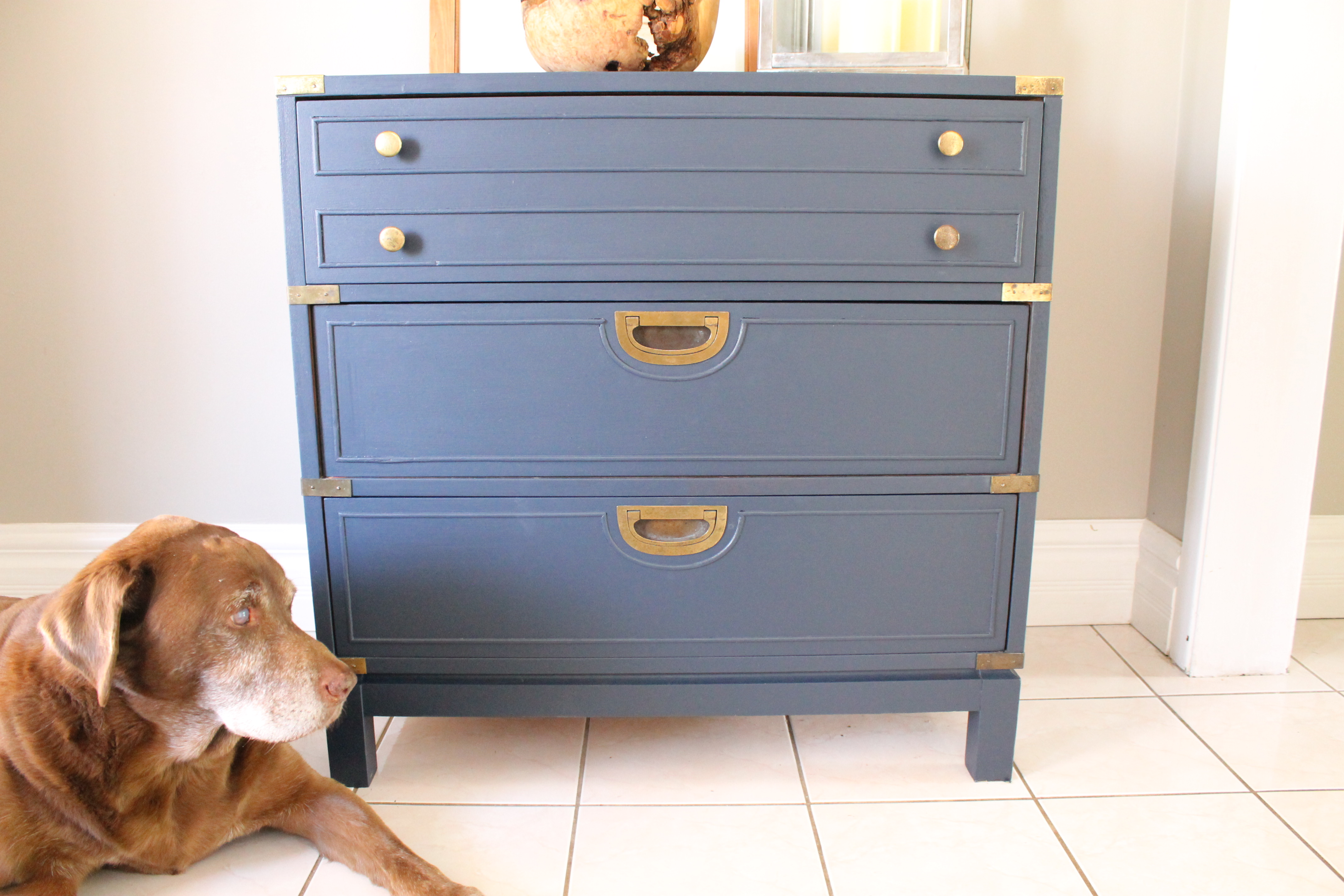 Make sure to prep the piece first. There are over a million tutorials on the best way to paint furniture on Youtube. I'm sure you'll find at least one that will give you what you need.
4. Measure your space. Return policies at second hand stores and garage sales don't exist. In my phone I keep a list of all the things I'm looking for and the dimensions of the space it will live in. It may take a year or more to find the exact thing in the exact size. Also, always carry a measuring tape.
5. Don't shy away from textiles and soft furnishings. Most things can be washed. Rugs and upholstery can be vacuumed and professionally cleaned. Before you buy, look under chairs and sofas and examine the lining. If there are signs of insects or small unexplained holes – run away! Be cautious of odors. If it's been sitting in someone's basement it may just smell a little musty, deep cleaning can help this. But beware of mothballs, smokers and crazy cat ladies – there are some smells that will haunt you forever. Check in between the seat cushions and the back – stick your hand in there (wear gloves if you want) to see if the frame is sturdy. This is important since you can't see the frame. Feel for loose joints, springs and fabric – take a pass if you find any of these. Most importantly sit on it! Is it comfortable? Can you imagine sitting/lying on it for an extended Westworld binge watching session?
Real-life preloved sofas bought from total strangers.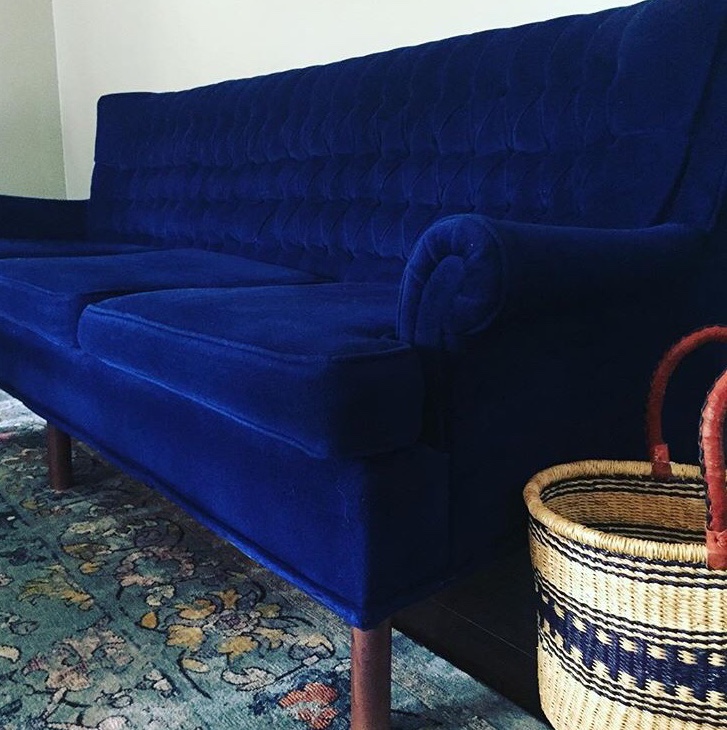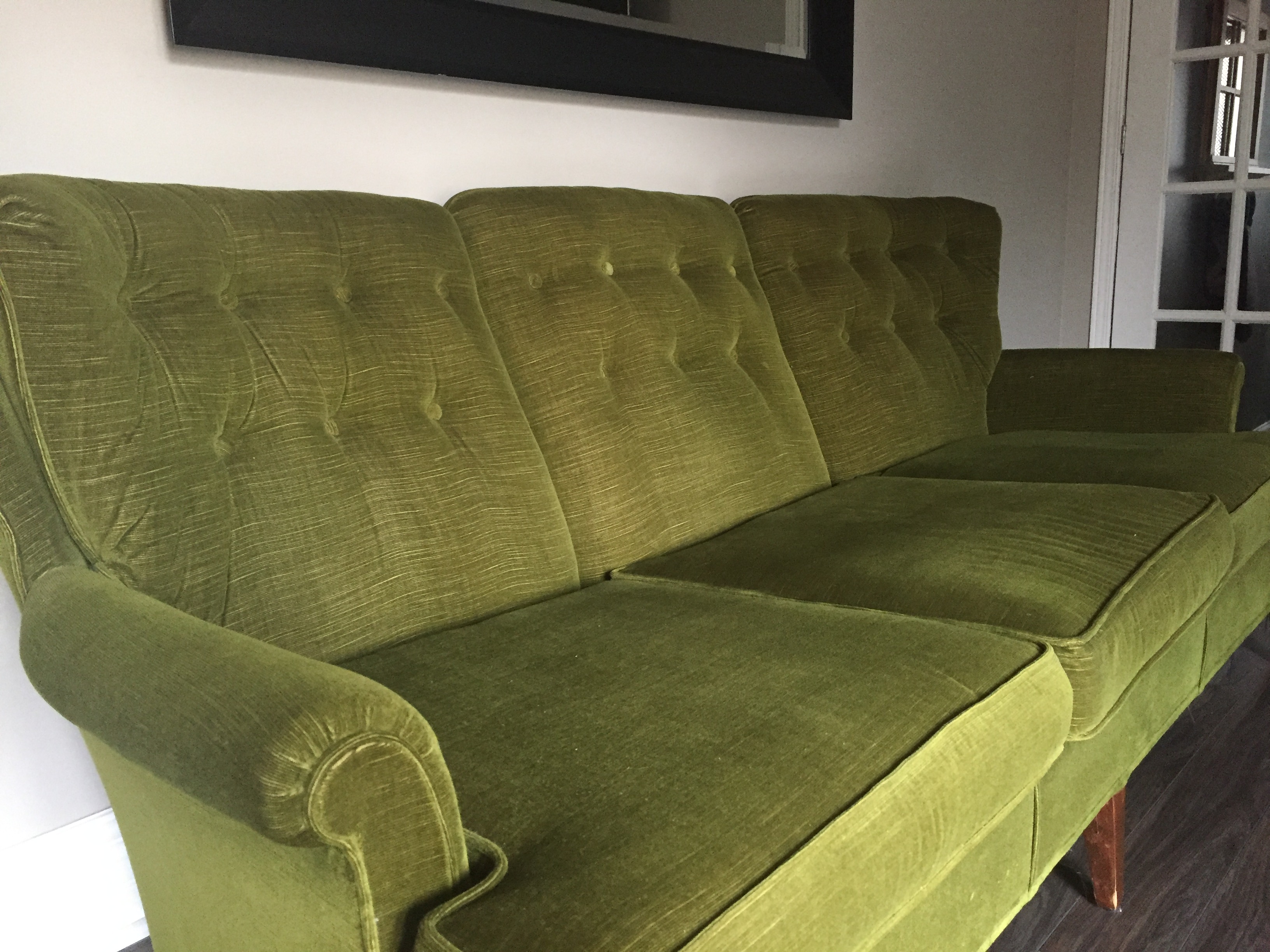 The popular 1970's faux velvet is almost indestructible and can be found in some really fun colours!
and remember:
Don't be afraid to take a risk and shop out of your comfort zone.
If you love it buy it now. It may not be there later.
If you're buying from a seller don't be shy about asking for a better price. My favourite lines are "what's your best price on this?" and "will you take less?". The worst thing is you'll be told no.
Learn the story of the piece, especially the unusual and the unique.
Happy Hunting!