Our favourite Christmas cookie recipe – Melting Shortbread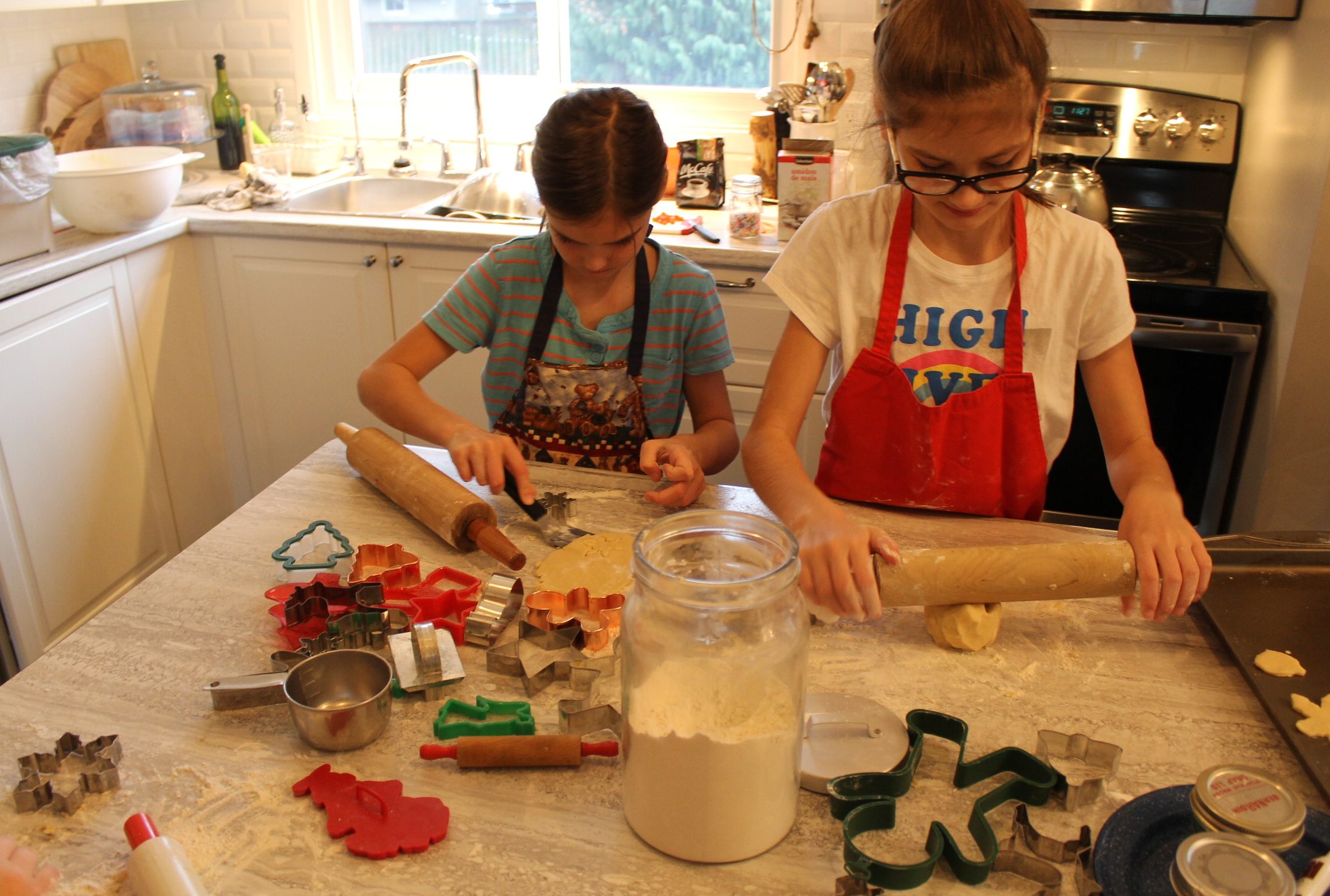 It just isn't Christmas without a batch (or three) of these family favourites. Growing up we would look forward to making these each December and spent just as much time choosing the perfect the cookie cutter as we did rolling out the dough. This is my great grandmother's recipe and I love that I can continue this tradition with my own kids.
Recipe
1 pound salted butter (

do not

use unsalted!), softened
3 cups flour
1 cup icing sugar
1/2 cup cornstarch
Directions:
Mix butter and icing sugar until creamy. Add flour and cornstarch. Mix well with a stand mixer or enlist the help of little (freshly washed) hands.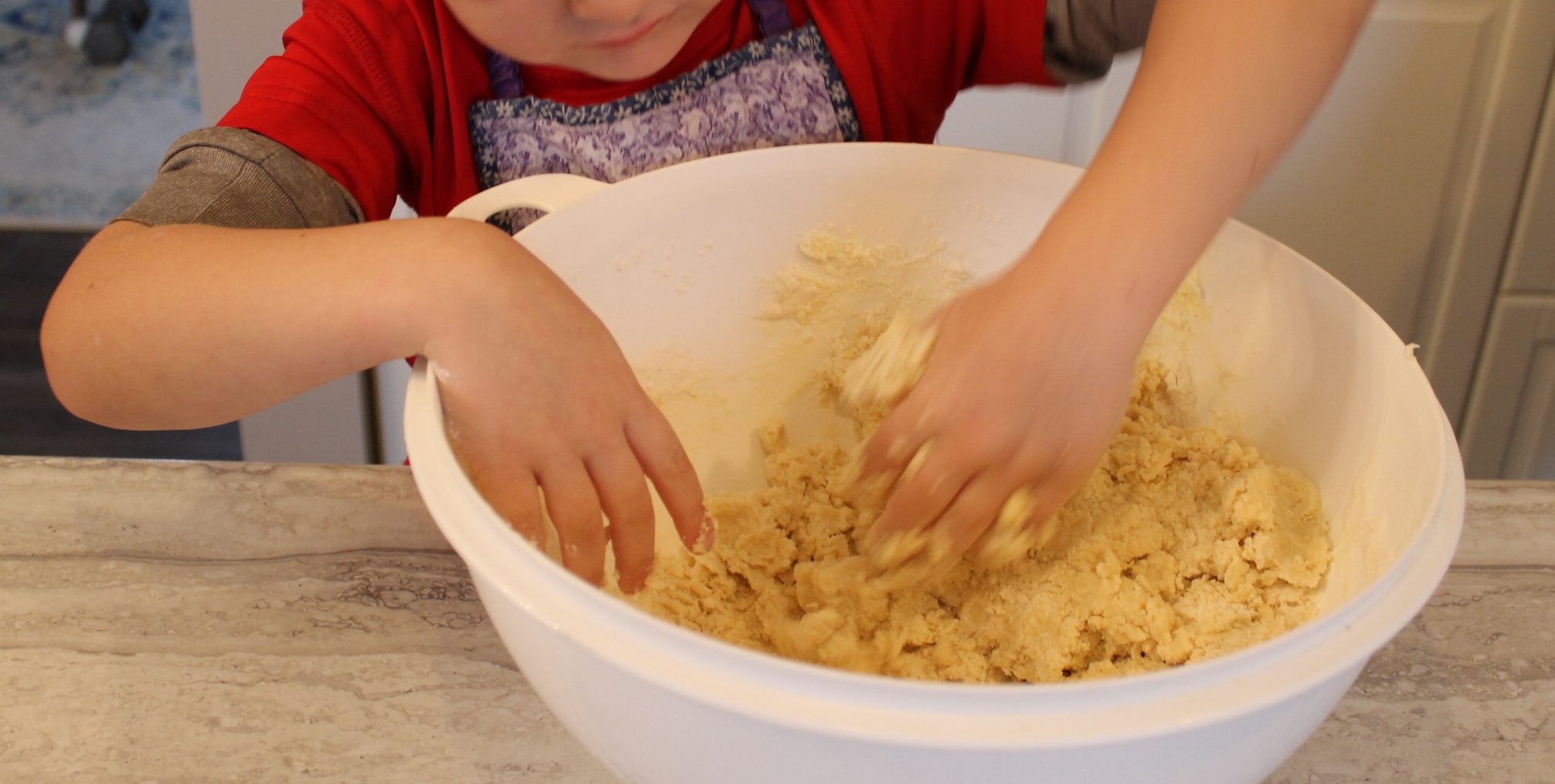 Roll out the dough to 1/4 inch thickness and go crazy with your favourite festive cookie cutters.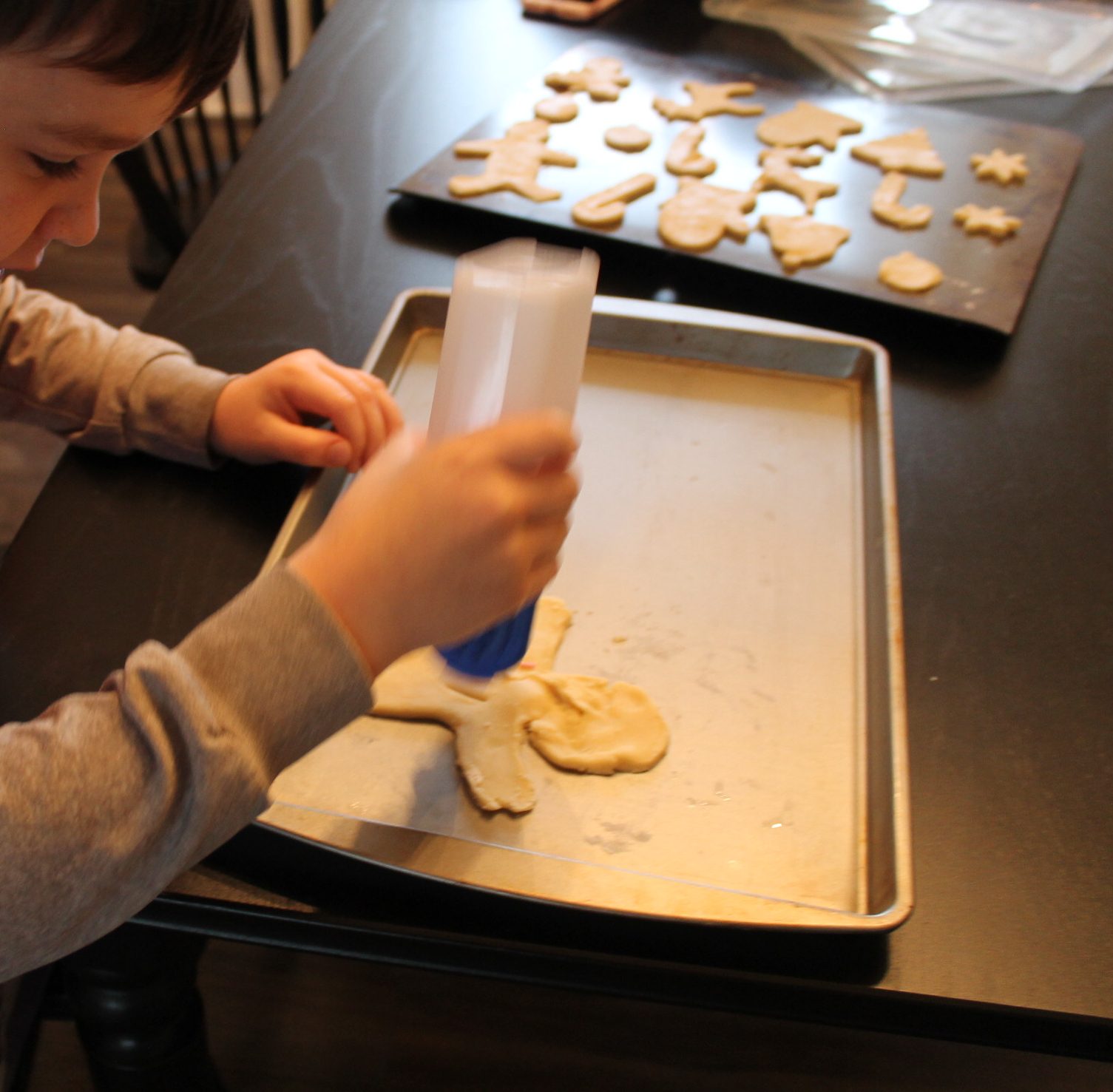 Don't forget to top with sprinkles or glazed cherries. Apparently, the more the better!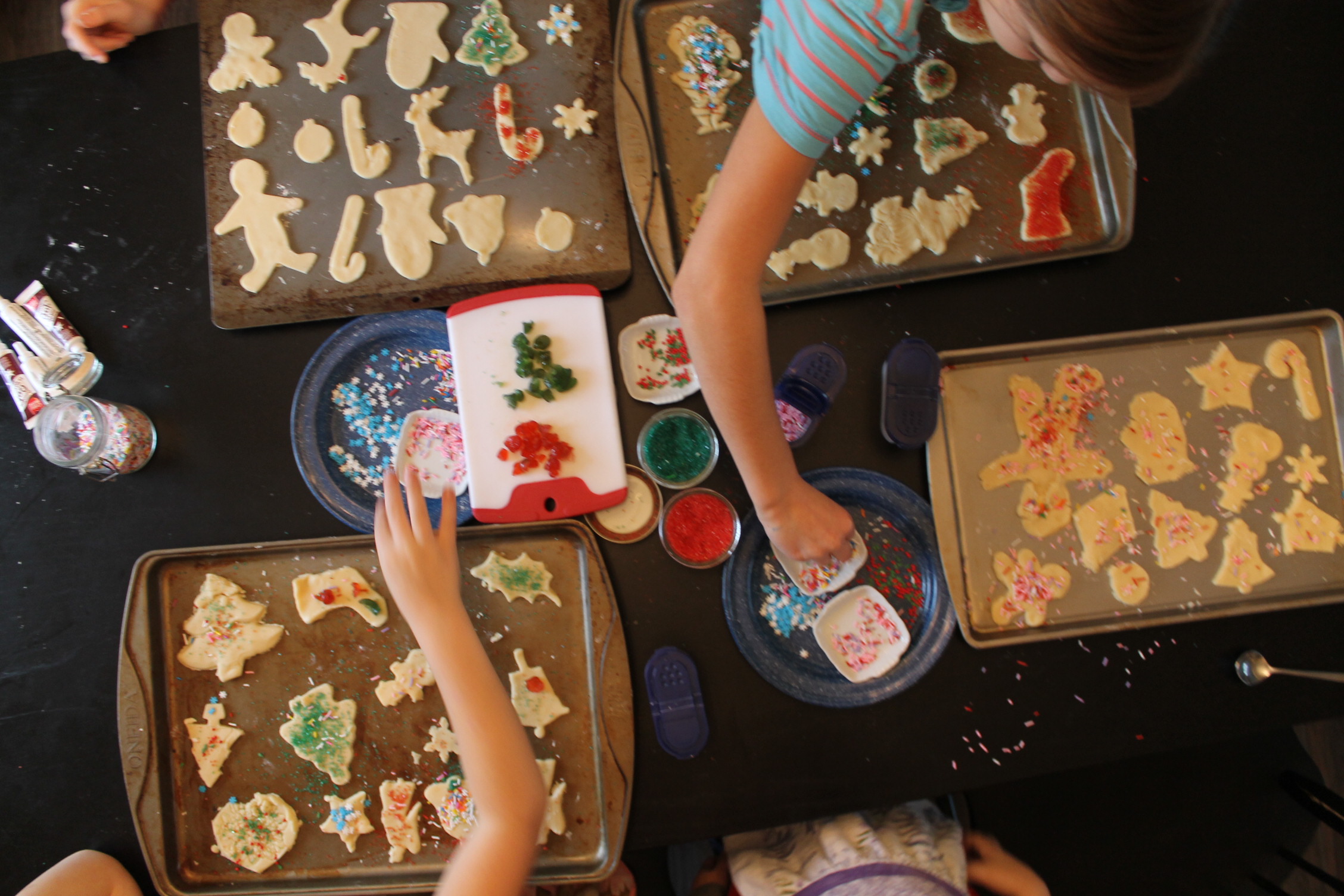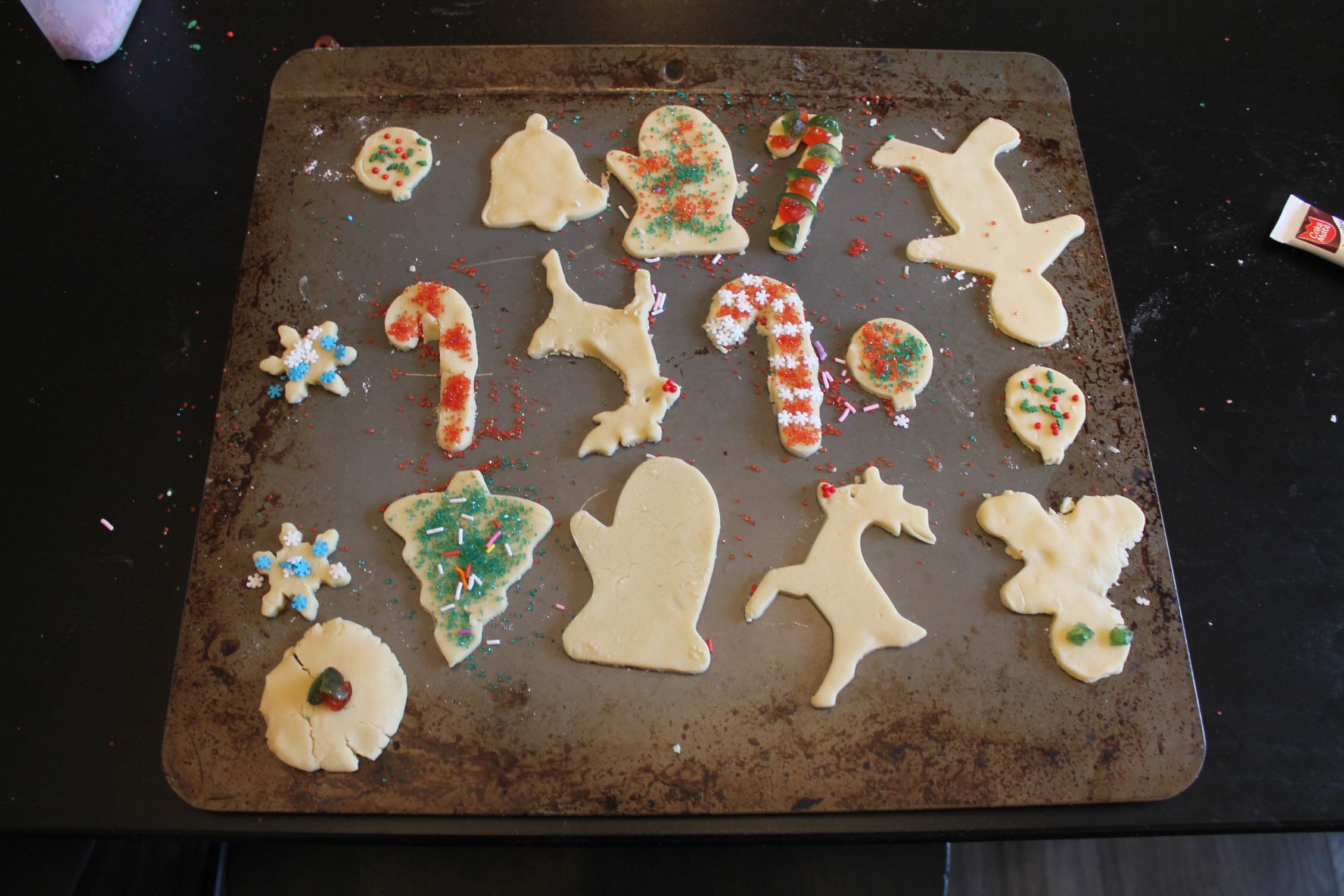 Bake at 325 F for 8 to 10 minutes until light golden brown. Keep an eye on the oven near the end of the baking time as they can burn quickly. Let cool on a wire rack before transferring to an airtight container. These cookies freeze well too.
Any leftover dough can be cut into little circles and popped into a mini muffin tin. Bake as directed above and top with your favourite homemade (or not) jam.
Happy Baking!