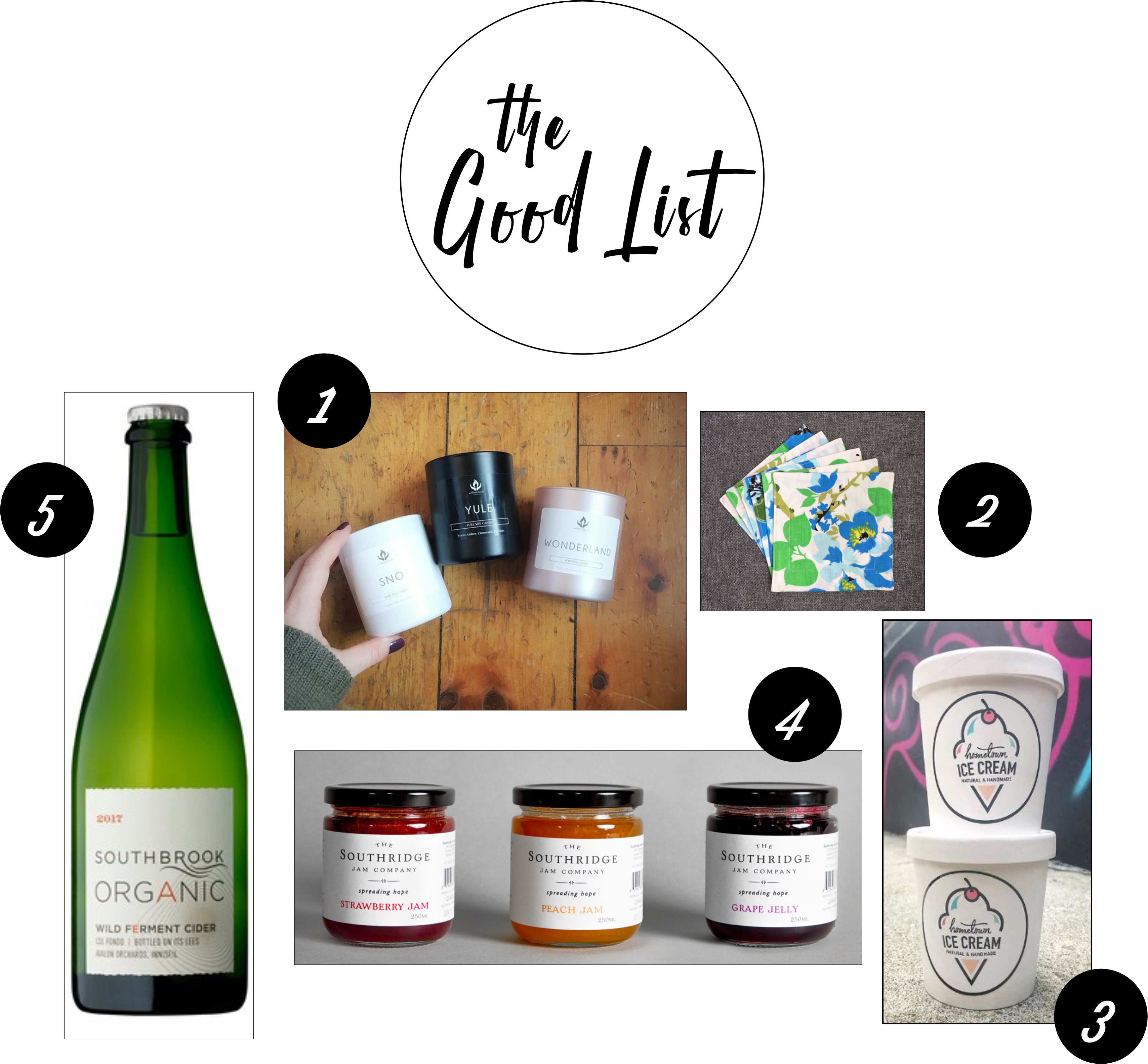 These hand picked (& handmade) hostess gifts will ensure a repeat invitation and maybe even a second helping of dessert.
 I'm obsessed with these hand poured soy wax, essential oil infused candles from Mother's Touch Candles. Currently burning this year's festive fav, Yule.
Let's bring back the charm and grace of the cloth cocktail napkin. Part napkin, part coaster, completely adorable & sustainable in this vintage print from 8 O'Clock Crafts.  
Bring a pint or two of the best small batch, decadent ice cream you can get your hands on. Hometown Ice Cream is tops around here. The carrot cake flavour has an entire homemade carrot cake blended into the ice cream – it's dessert within a dessert.
Giving jam from Southridge Jam Company not only spreads cheer, it helps provide life skills and job training to individuals who have experienced homelessness. Your host receives delicious jams, the jam makers receive support, dignity and self-worth.
While a nice wine is always appreciated, why not shake things up a little with Southbrook's Organic Wild Ferment Cider. Even non-beer drinkers will like the crisp, dry, refreshing taste. Plus, because there's 750 ml of the stuff, you may be rewarded with a glass yourself.
The Good List is a curated list of things that are good for you, your community and the planet.