I spent a day last week at the Toronto Interior Design Show. It was so much fun to see the latest design and furniture trends and to not only meet the incredibly talented designers and makers behind my favourite brands but discover new artists as well.
Here are just a few of my top picks.
First up was a booth sponsored by Ontario Wood, a co-operative group that supports Ontario artists and makers whose medium is wood.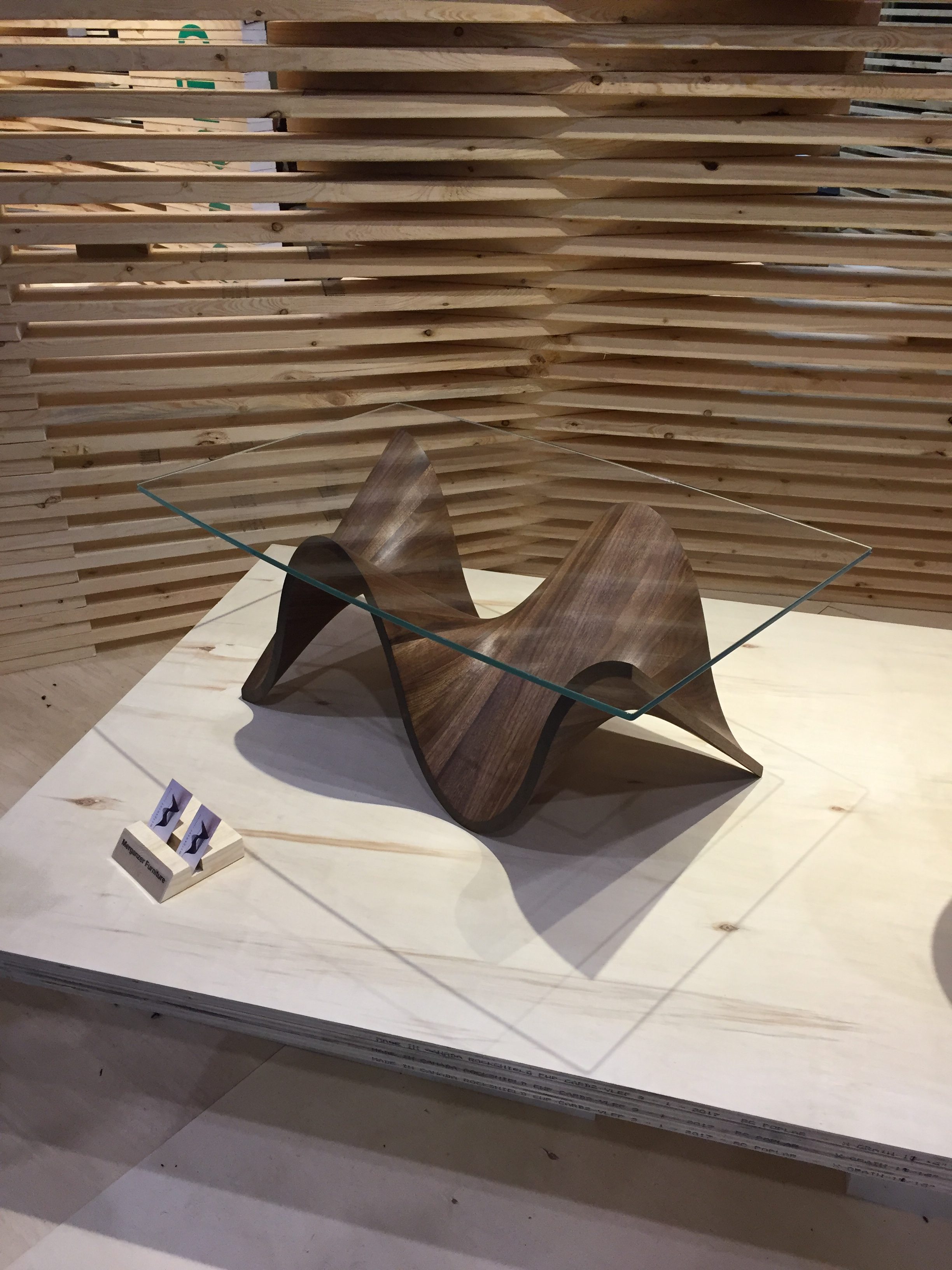 This incredible table is made by Merganzer Furniture.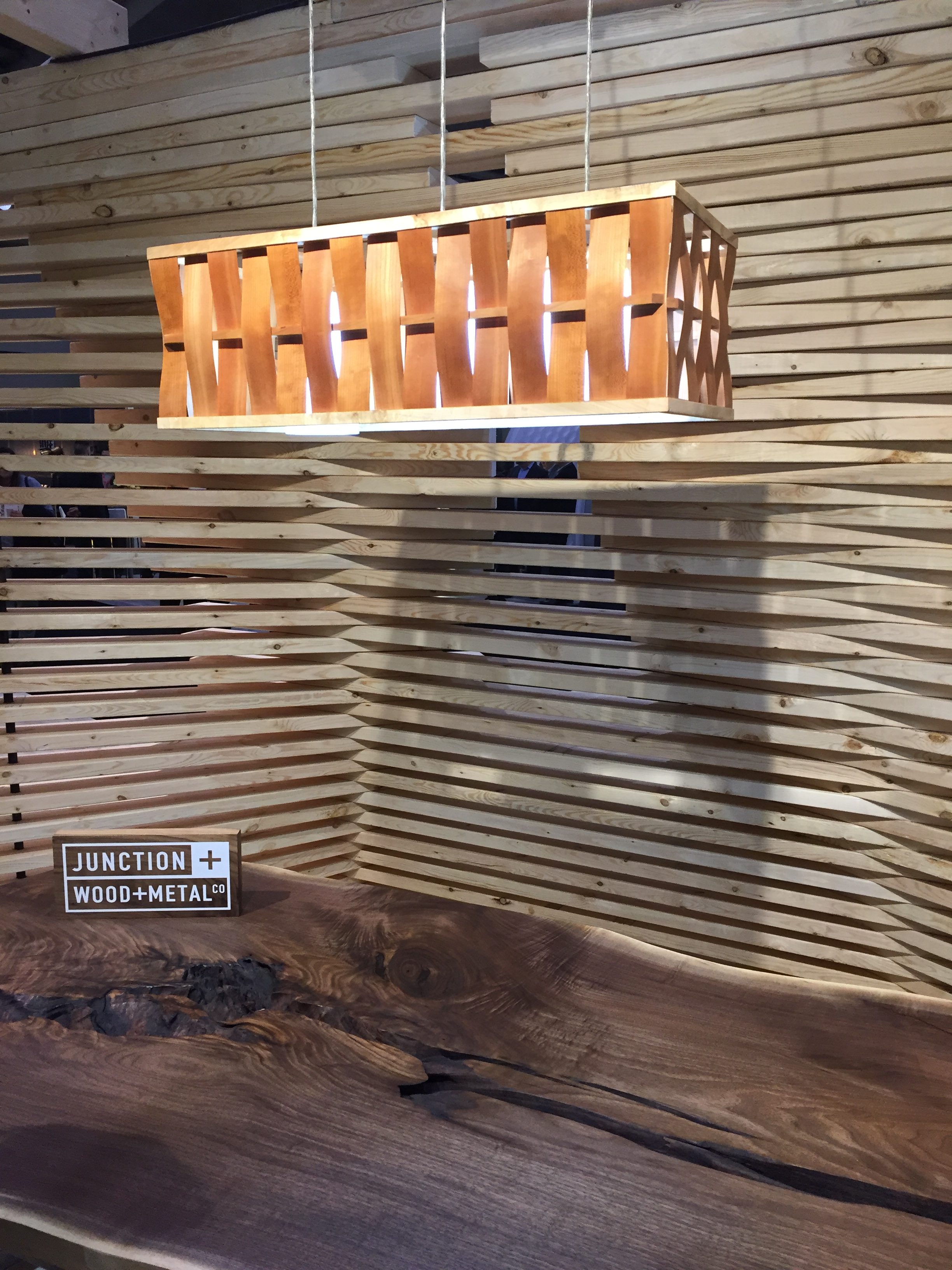 Love this basket weave light by Junction Wood + Metal!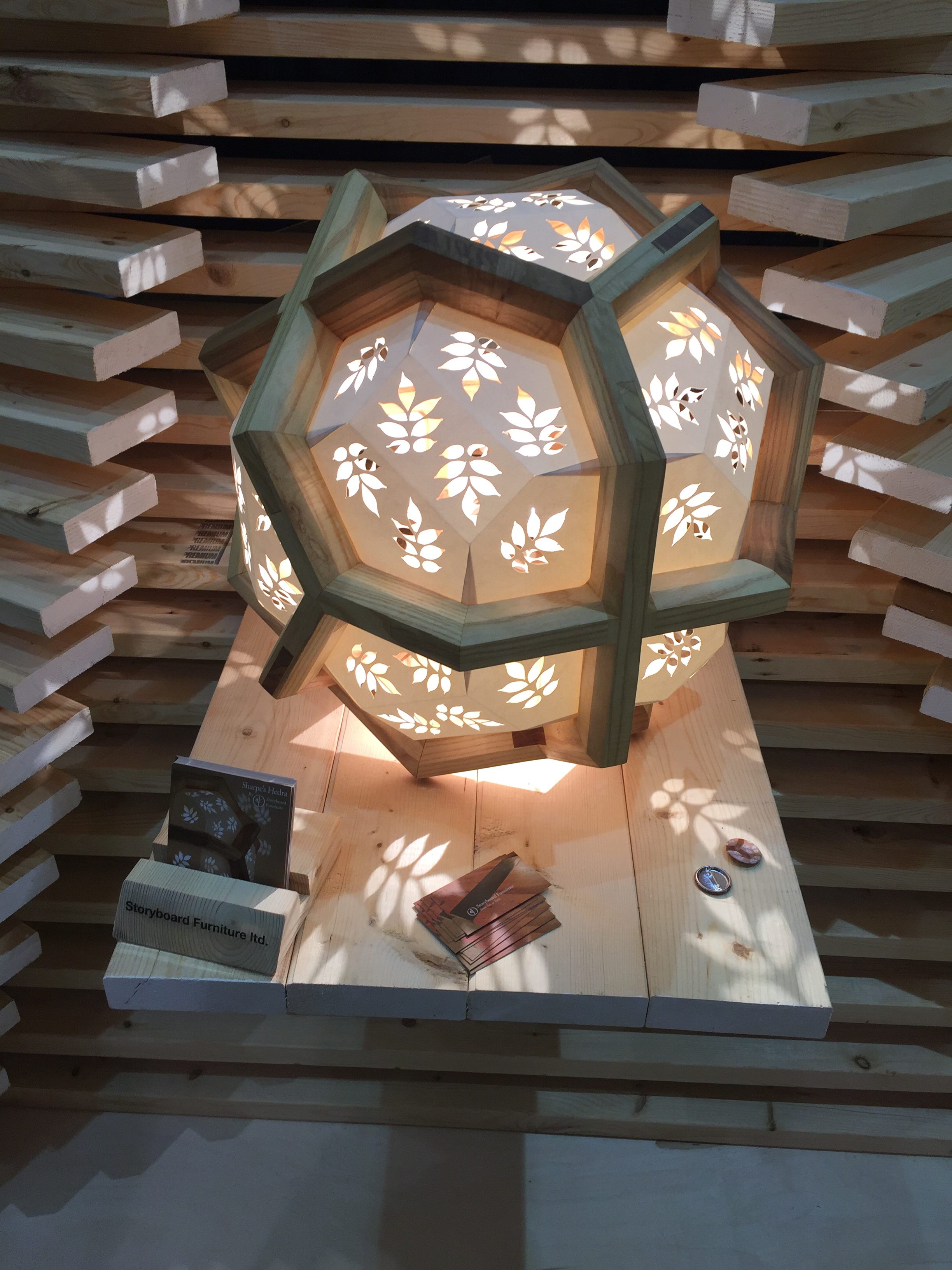 This table light from Storyboard Furniture is made from 36 pieces of wood and 11 pieces of paper. It's a beautiful juxtaposition between the strength of  wood and the fragility of paper, plus it casts the most amazing light. If mother nature made a disco ball this is what it would look like!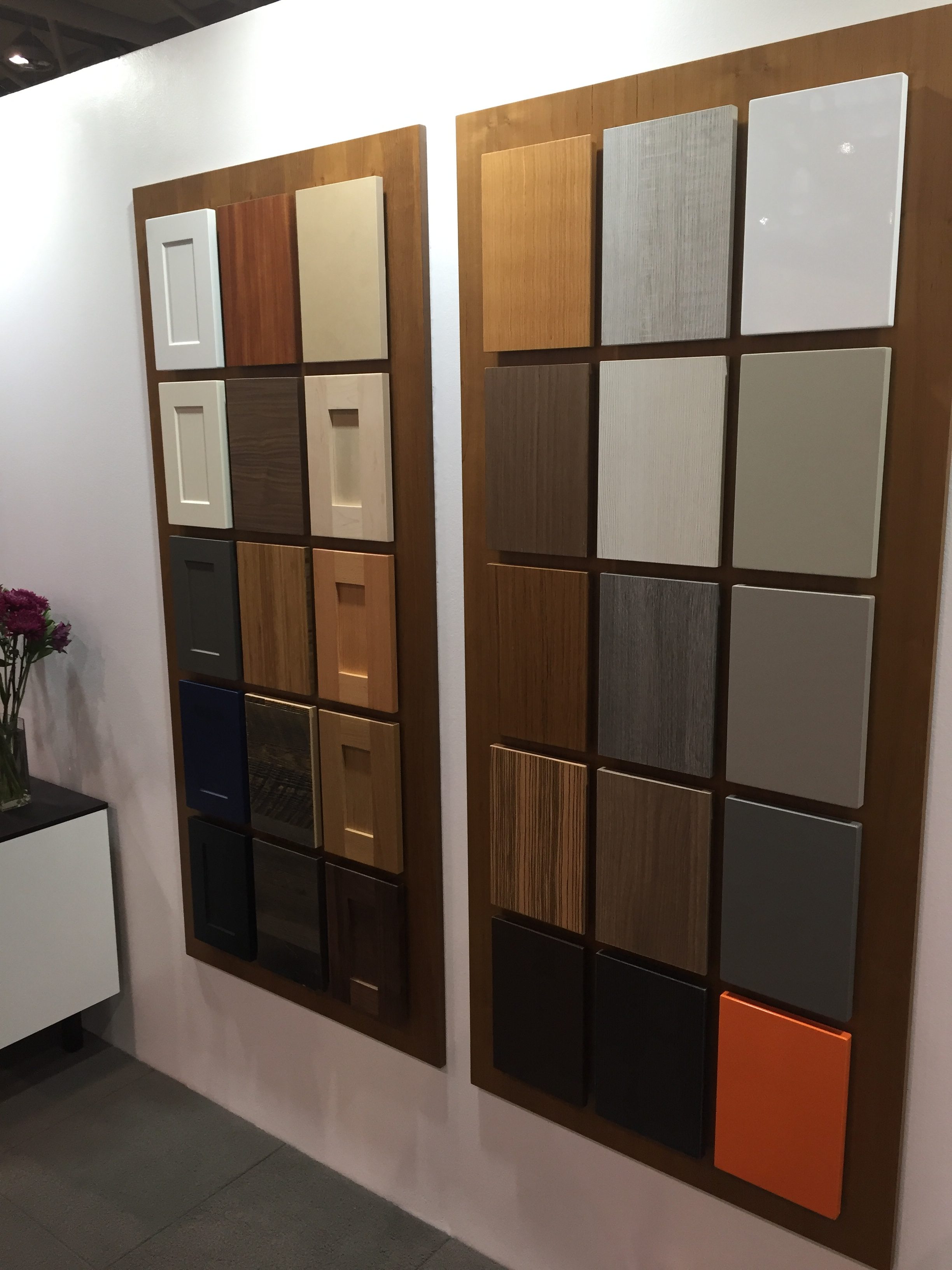 These cabinet doors are from Semihandmade. They make doors and drawer fronts that fit Ikea kitchens. Genius! So now you can have your well priced Ikea kitchen that doesn't look like an Ikea kitchen.  I'm in love with the navy blue!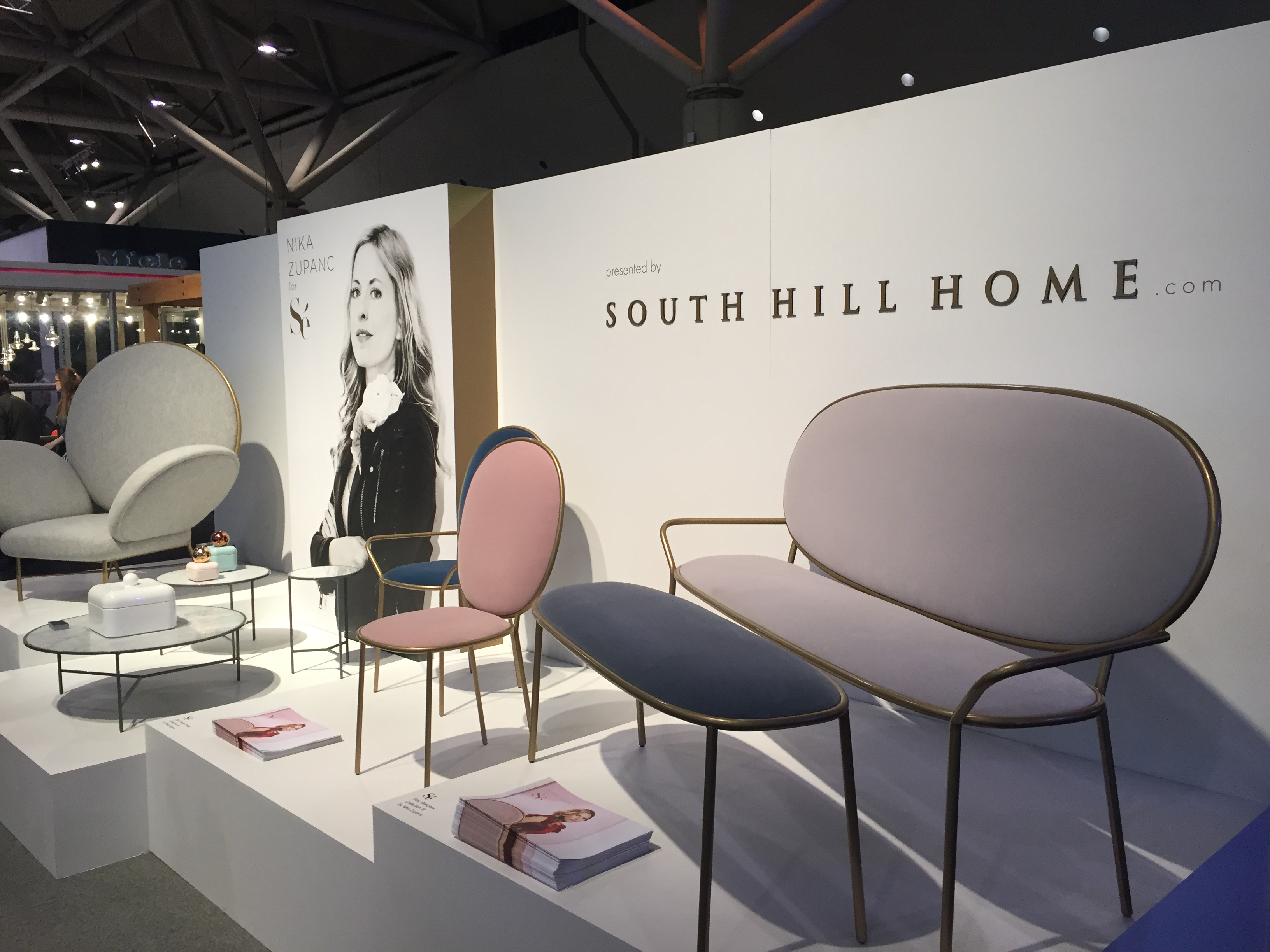 South Hill Home showcased this collection designed by Nika Zupanc for Se. I couldn't get a better picture of this modern yet feminine furniture for the large crowd that was standing in front admiring this lovely display.
Janette Ewen's collection for Mobilia was one of my favourites. Stepping into this booth felt like I was transported back to the 1920's while simultaneously being propelled into the future. The stylish pieces in this collection feel modern yet vintage and are jaw-droppingly gorgeous. Please visit the Mobilia website to see the entire collection as these two lousy pictures don't do it justice at all!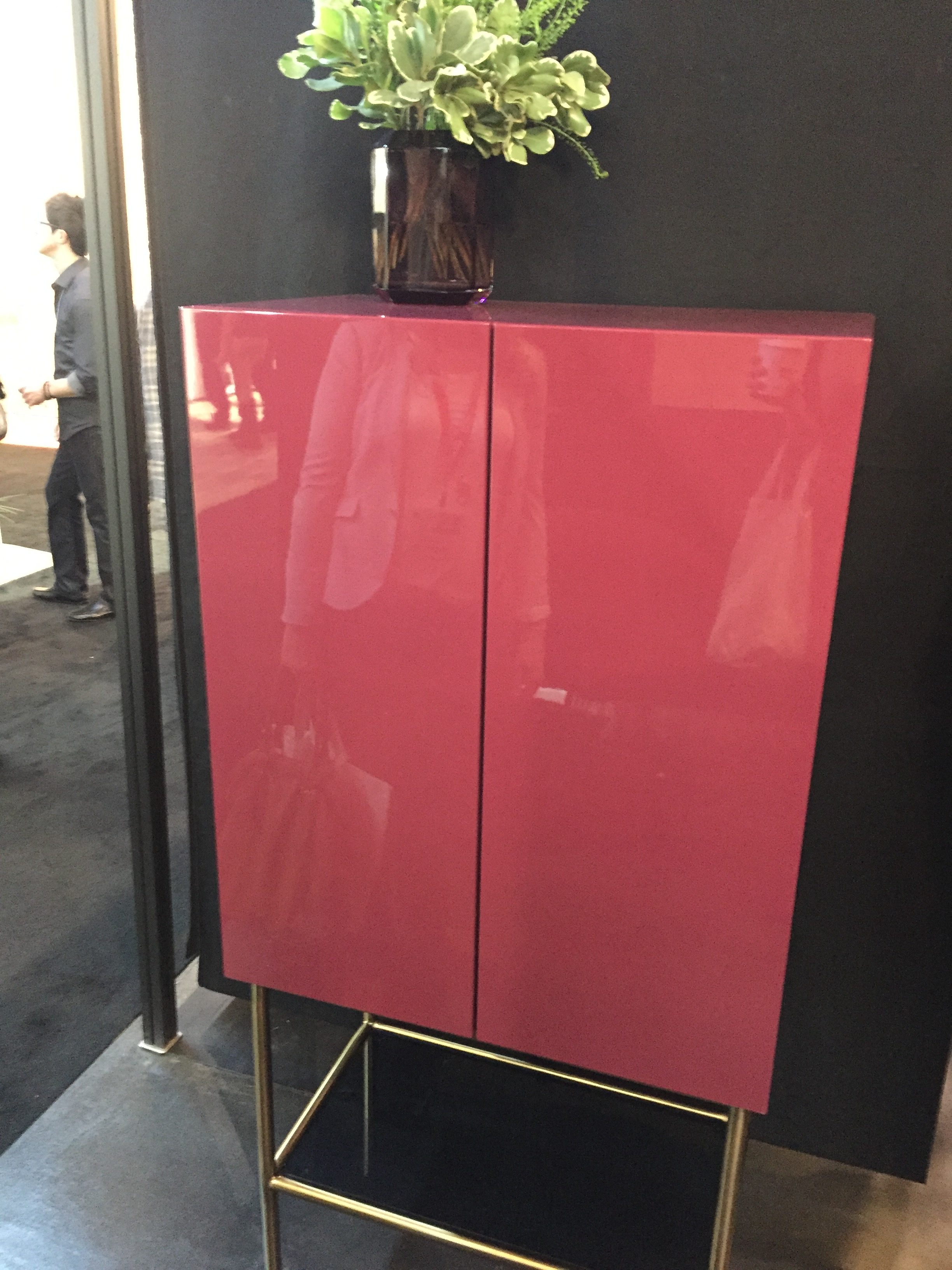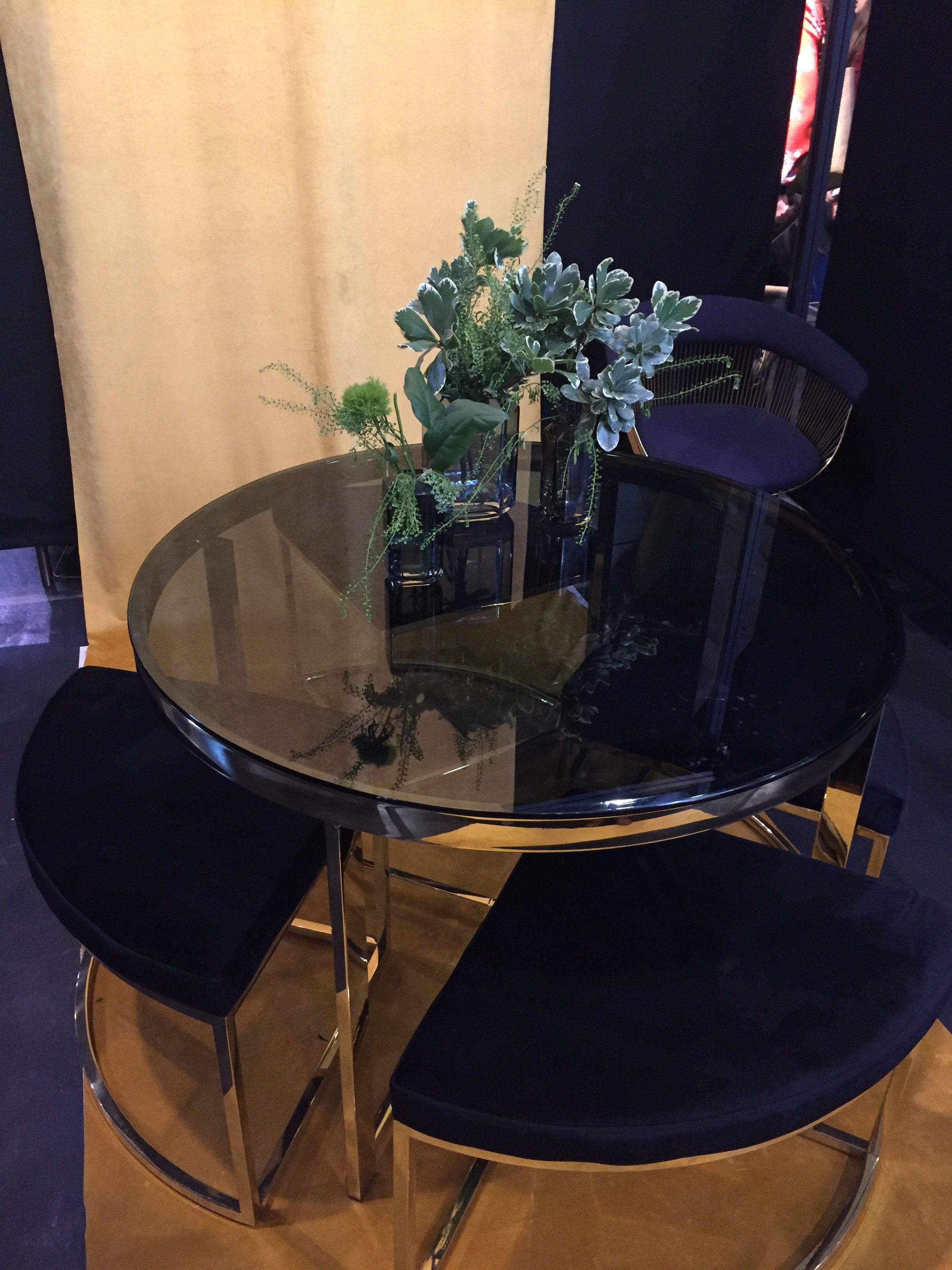 I've written about Studio 50 before here. They debuted pieces from their new collection which included this handsome chair -which is so comfortable it will make guests linger at the dining table long after dinner is over.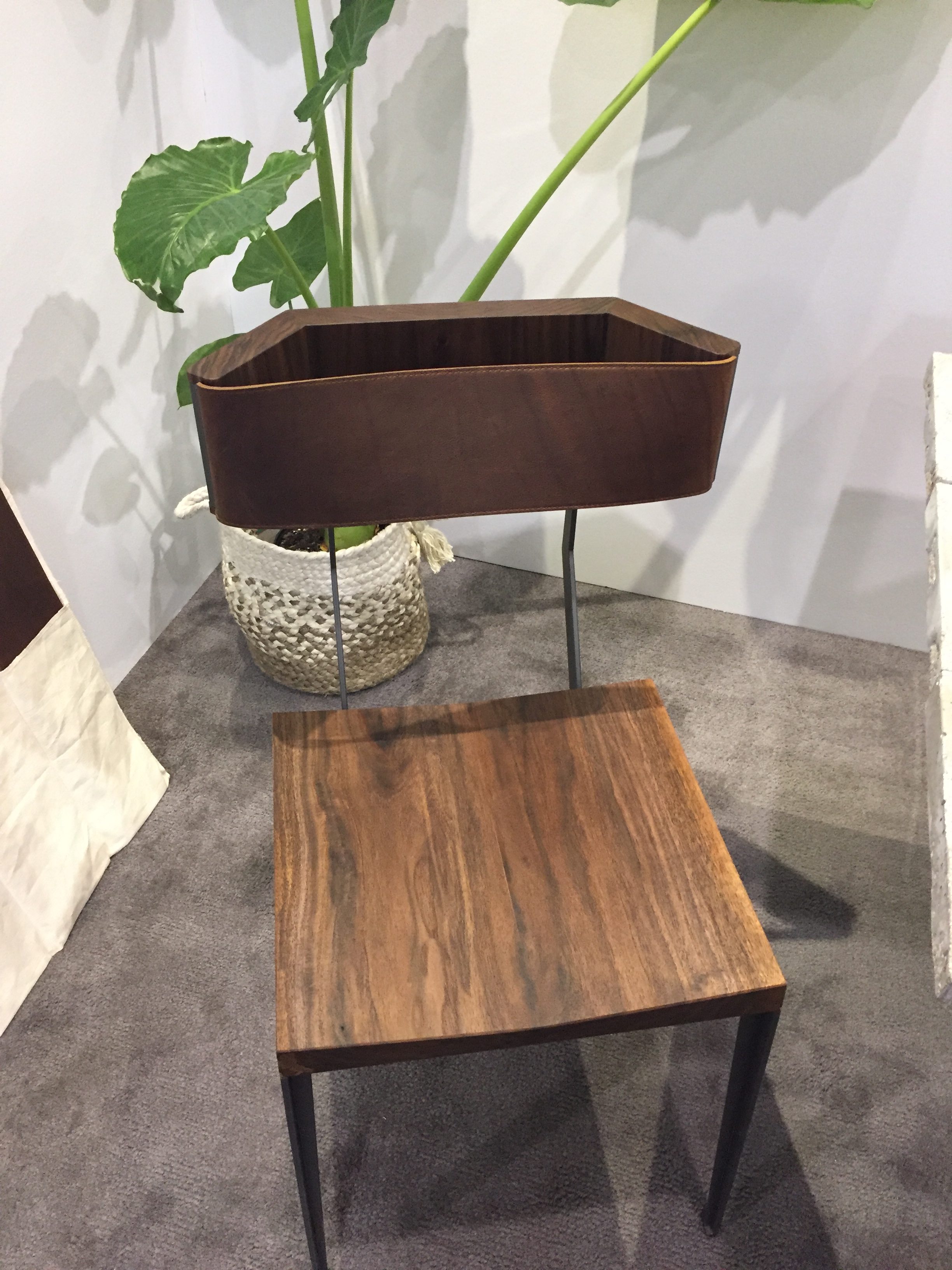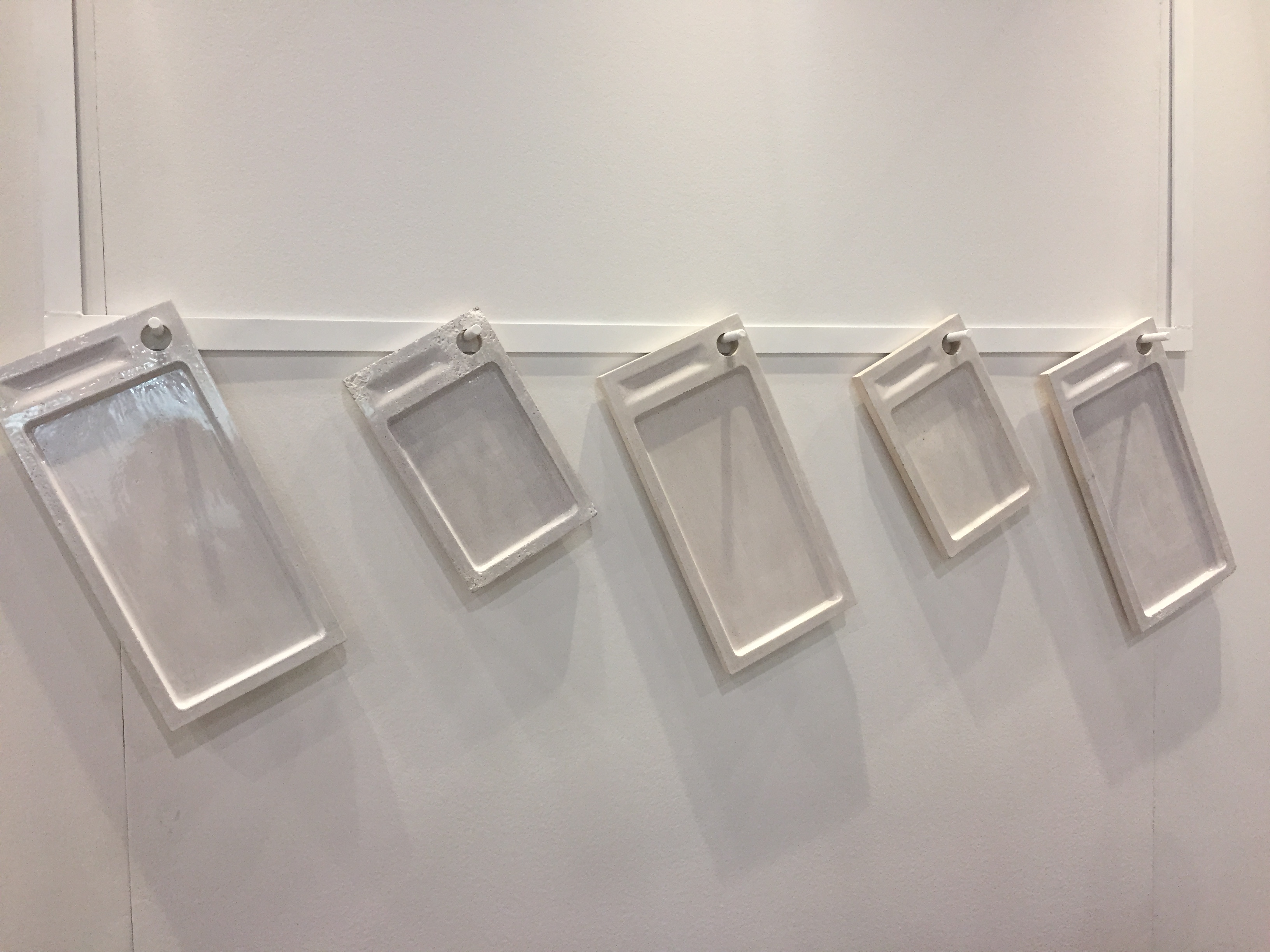 And these beautiful serving boards that were so artfully displayed would make any food look more enticing.
Finally, custom furniture designers Morgan Clayhall wowed me with their display. It wasn't huge but it had lasting impact. The original art on the cabinet is stunning, and that's real hand stitching on the leather chairs. In case you're wondering the deep blue on the wall is Hague Blue from Farrow & Ball.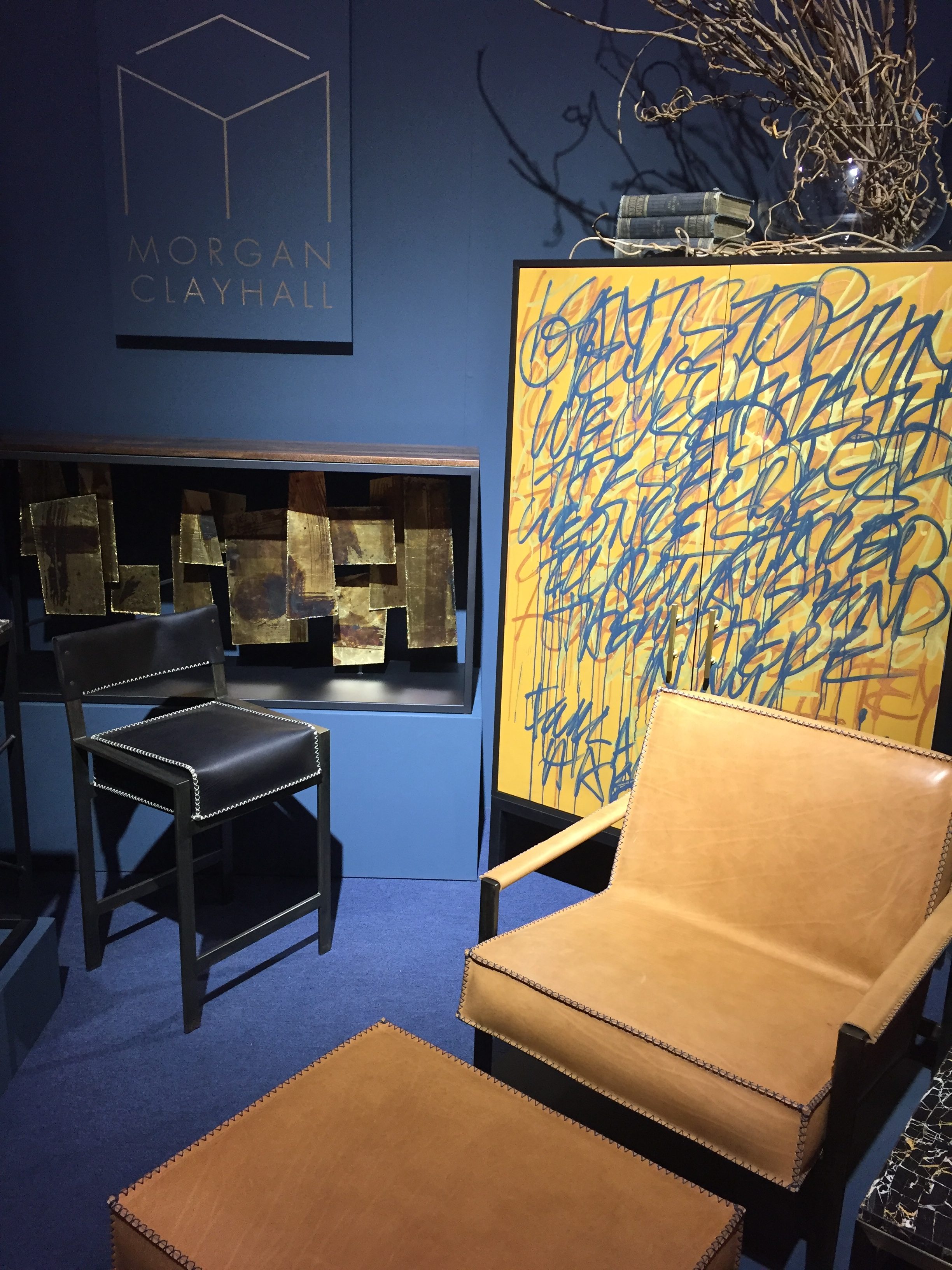 There were so many more displays and exhibits that impressed and inspired me that I wish I had taken more pictures! I'm already looking forward to next year's show.