Confession: I'm not a trendy person. I view fashion as a spectator sport. I'll take note of what's up and coming; to see what's unveiled on the runway and how that will be interpreted by retailers. But I'm happy to watch from the stands as others flock to the stores to get the must have item of the season.
But home decor trends? Well that's a different story. I eagerly anticipate the January issues of shelter magazines for their lists of what's in and what's out, which colour will be the biggest of the year and which type of metal will be in the most trendiest homes. While I may not incorporate all, or even any of these into my own home, I love researching them!
There are so many top ten lists, magazine articles and blog posts about what will be hot in 2017, but since I like to create and feature interiors with long lasting appeal (read: not super trendy) here are my top picks of what will be popular this year and into the next few years.
Paint Colour
All the major paint retailers have released their feature colour of year and what's changed from last year is that the colour is actually a colour! Last year's Alabaster by Sherwin Williams and Simply White from Benjamin Moore were calm and refreshing and definitely echoed all the pale walls that have been featured in print and online, but the return to colour is exciting and feels right.
While pale (white, greige and grey) walls will always have their place, there's something invigorating about a room filled with colour. Here's what the big paint manufactures have declared to be their colour of the year for 2017 –
Benjamin Moore: Shadow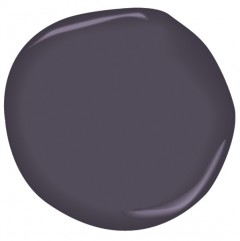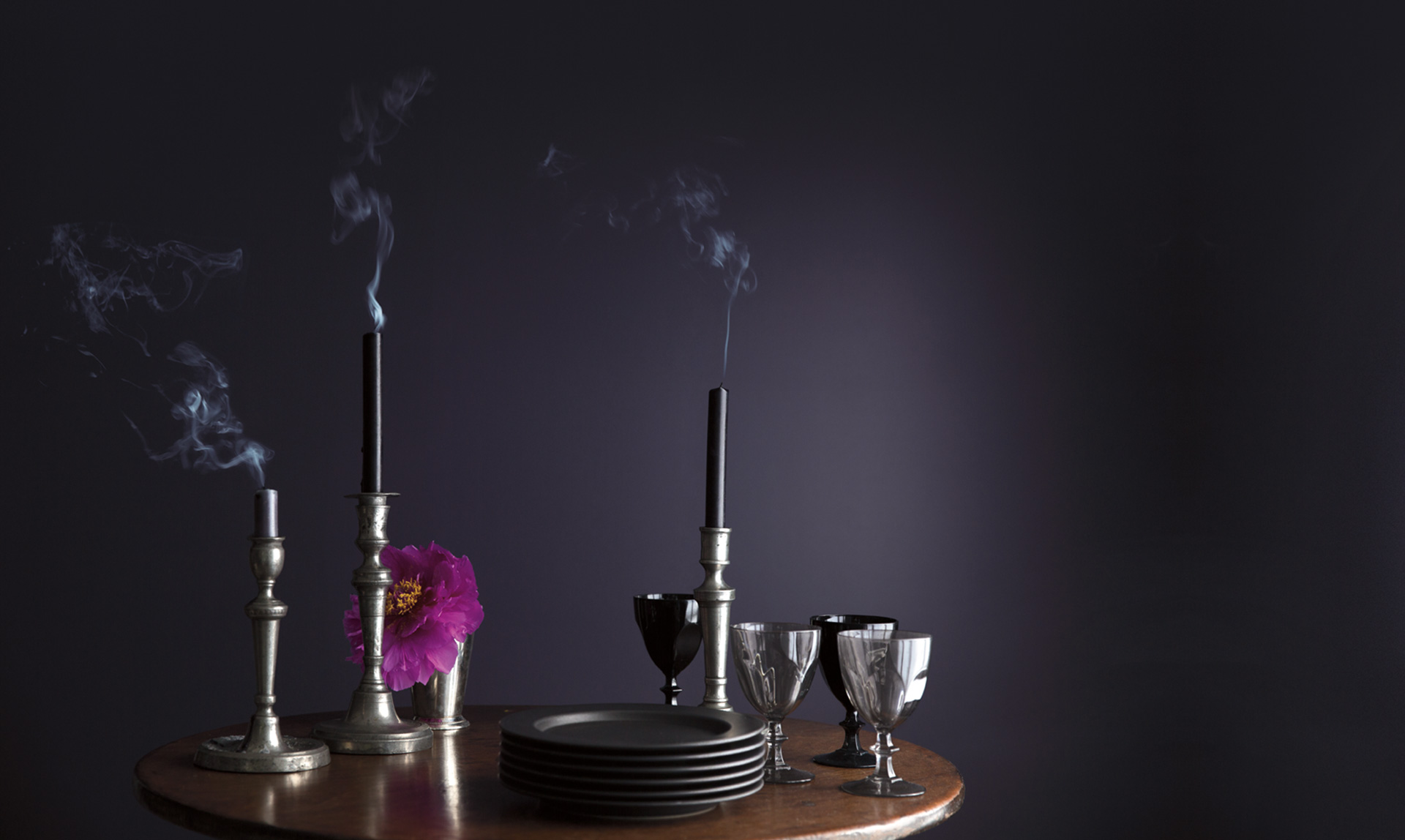 Beauti-Tone: You Look Mauve-lous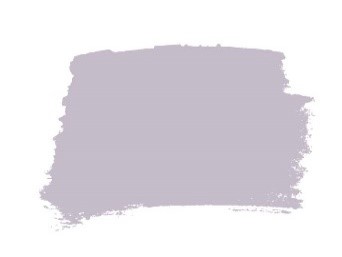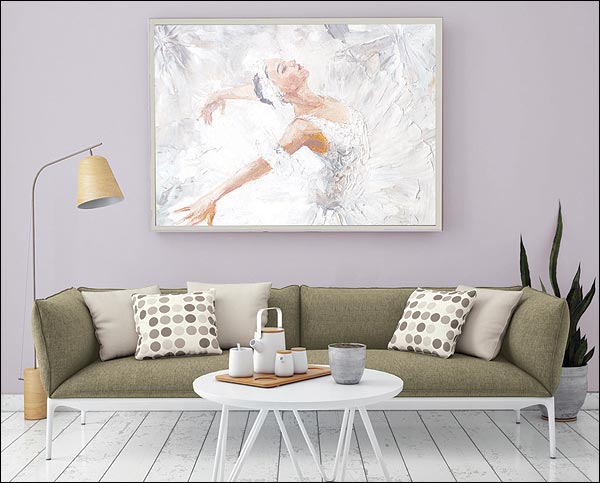 Sherwin Williams: Poised Taupe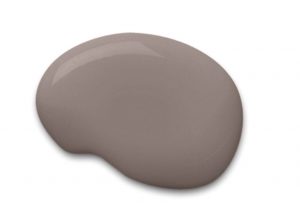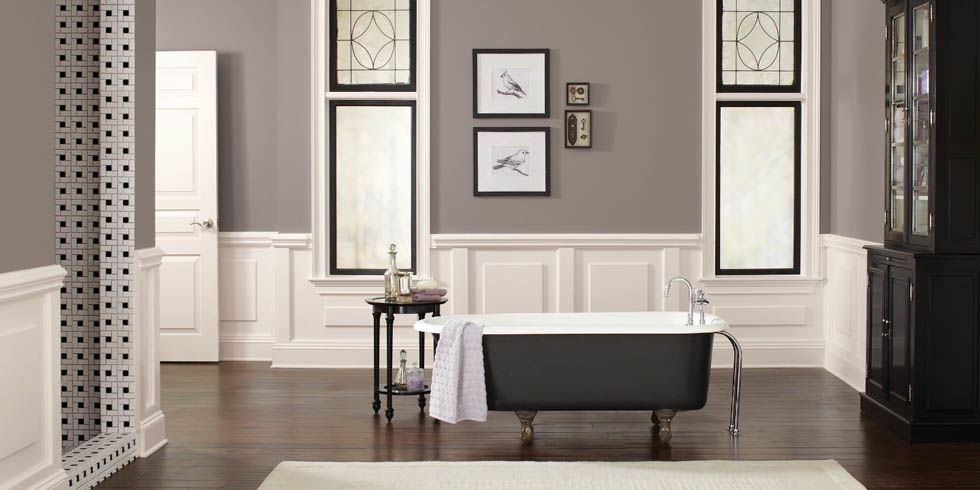 Dulux: Starry Sky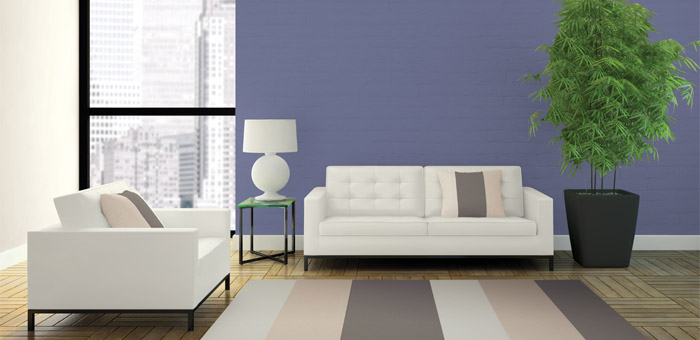 CIL: Antique Violet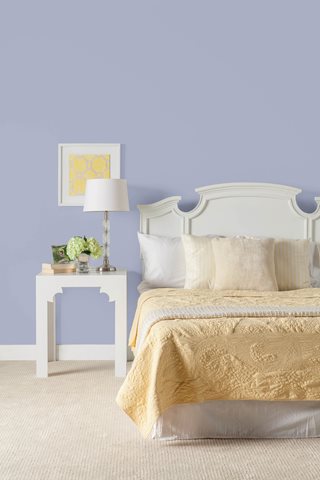 Farrow & Ball:  Radicchio & Studio Green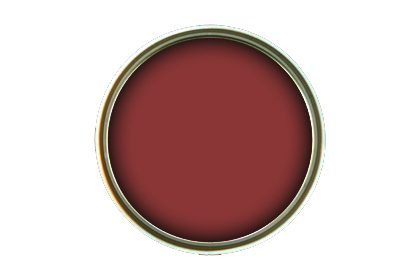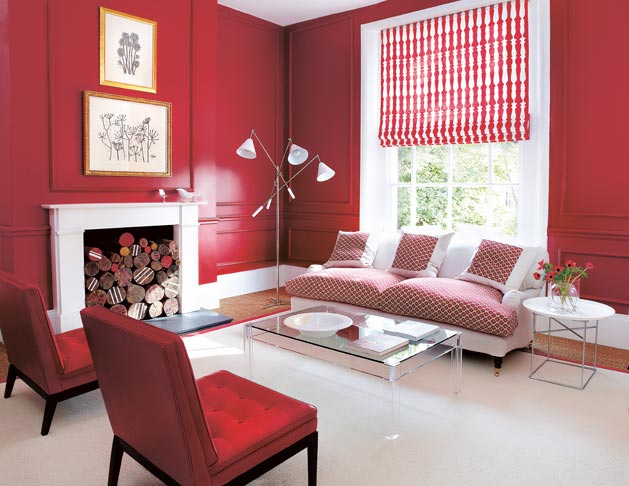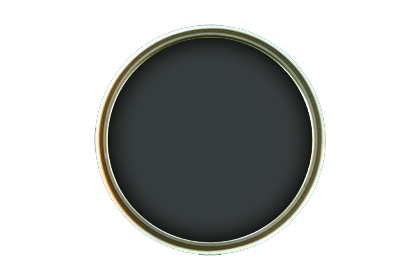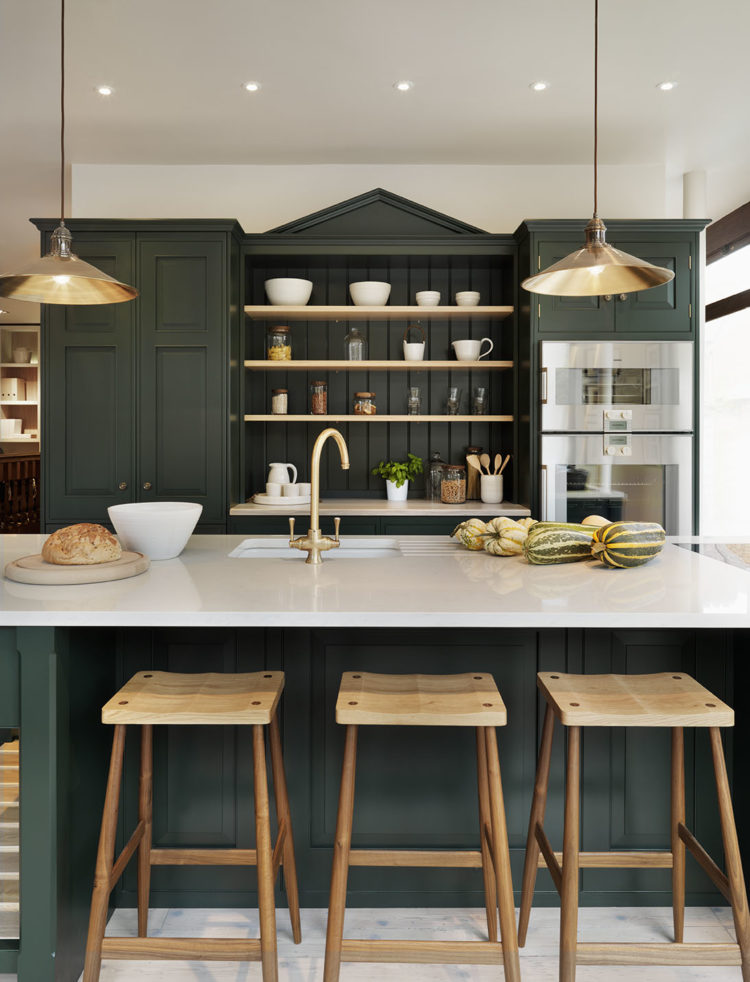 While the soft purples and mauve are pretty, I don't really feel that these colours will have a lasting impact on interior design. Perhaps these shades are best kept on the runway. I think of all these major paint retailers only Benjamin Moore and Farrow & Ball got it right. Ben Moore's (were on a first name basis) Shadow has the depth and richness to create a warm, classic room that feels at once dramatic and soothing. Farrow's Studio Green is a winner as dark green is poised to take over for navy as the darling of the design world. Studio Green is a the perfect mix of earthy green and moody grey. I think we'll see this colour more in magazines and online as the year unfolds. Radicchio will also have it's day but I suspect that it will be towards the end of the year and into 2018. My best guess would be that this deep red and other warm chili powders and terracottas will start popping up as we head towards the fall. I think the pale pinks and sweet peachy tones that are out now for spring will deepen into richer shades as the weather turns cooler. To accent these strong, bold colours, vibrant yellows and ocean blues will be paired to add contrast.
If you're set on painting with one of these colours I would choose Studio Green. I think it's the most versatile and modern of the bunch. I feel that it's a shade you won't quickly grow tired of and there's many ways to work with this colour to suit a variety of decor styles. Imagine it in the summer paired with crisp whites and layers of texture. Or in the spring with a bright floral pattern of corals, yellows and  blues. And this colour was made for winter – the perfect backdrop for Christmas decor and afterwards matched with marble, wood and shiny warm metals. Oh boy, I think I just convinced myself to paint a room this year in Studio Green!
Plants: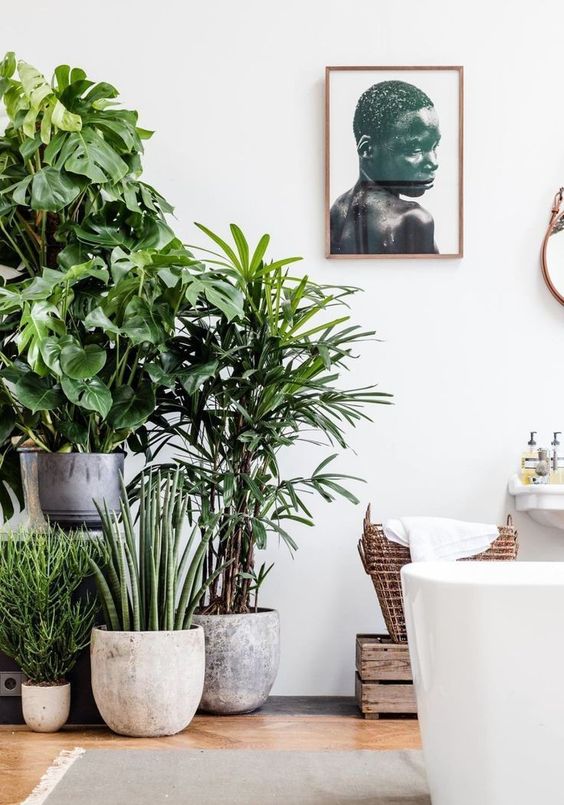 via
 Did house plants ever really go out of style? Maybe there are just more stylish ways of displaying them these days because it seems like you can't find a magazine spread without a few tucked in a corner or in a bookcase.  Here's what you'll find growing in our homes this year:
Palms
Leafy and lush these lovelies make a big impact and add a punch of colour.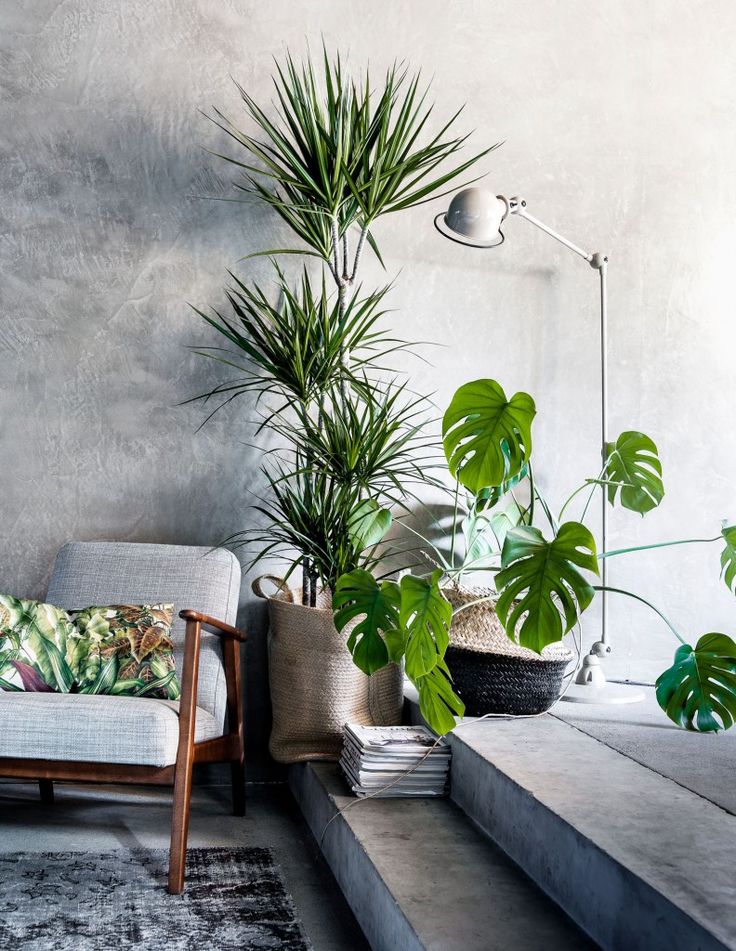 If you don't have the room for an entire plant, try tucking a few palm leaves into a couple of pretty vases.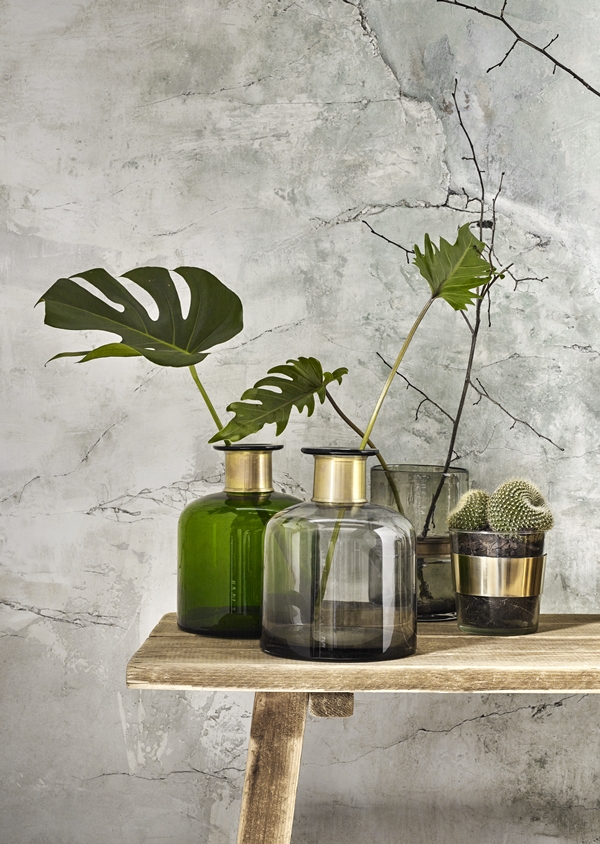 Or if you can't grow the real thing – a wall of these beauties are almost as good.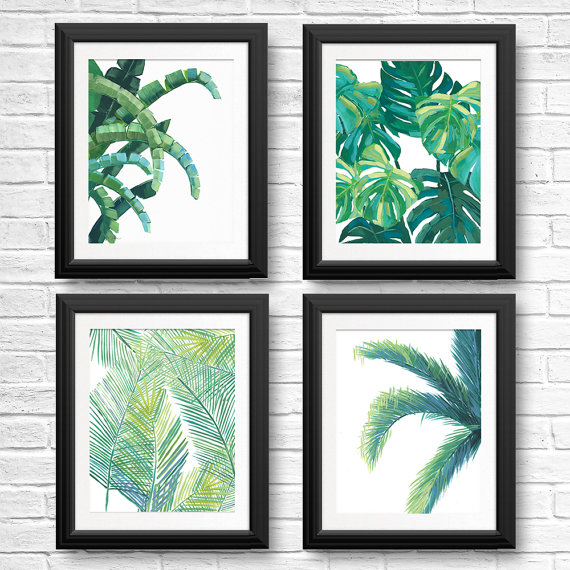 Ferns
The old reliable fern. It's hearty and looks great whether it's welcoming your guests from its urns flanking the front door or working to clean the air in your bathroom.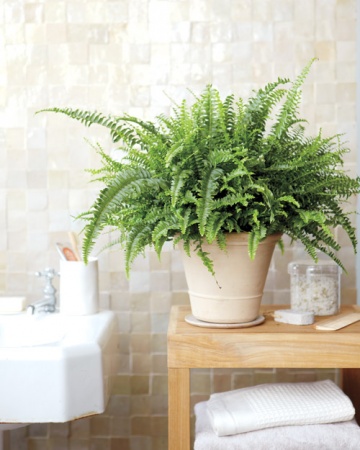 While the Boston fern is the probably the most well know, the Crispy Wave is growing in popularity because of it's beautiful long wavy leaves and how easy they are to care for.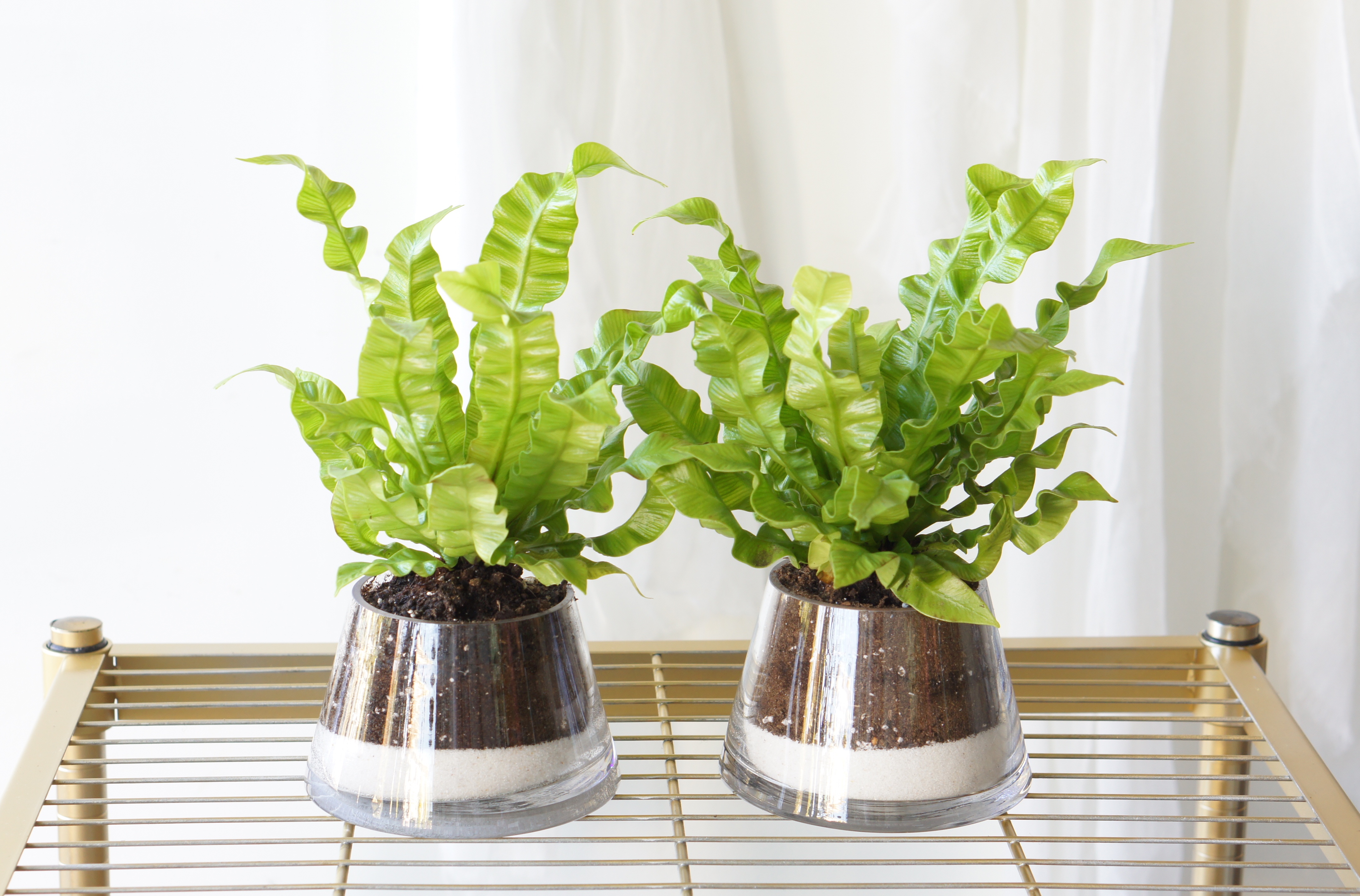 And my favourite Christmas house plant – the sweet little Frosty Fern. The delicate white tips look like snow. These are festive as a place setting at the holiday table or displayed under a cloche.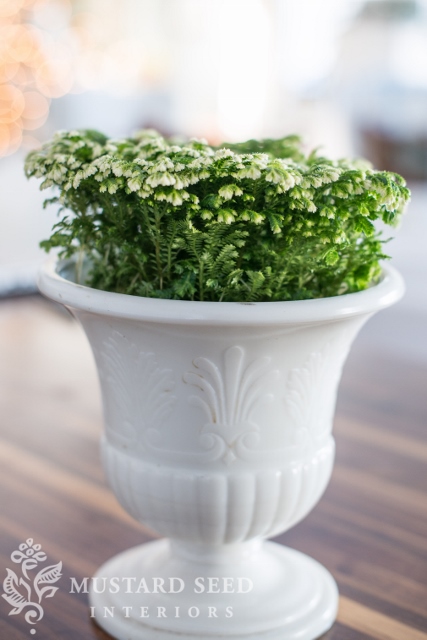 Snake Plant
These tropical plants clean the air, can be left unattended for weeks at a time and the graphic stripes and spikes of the leaves are feature onto themselves.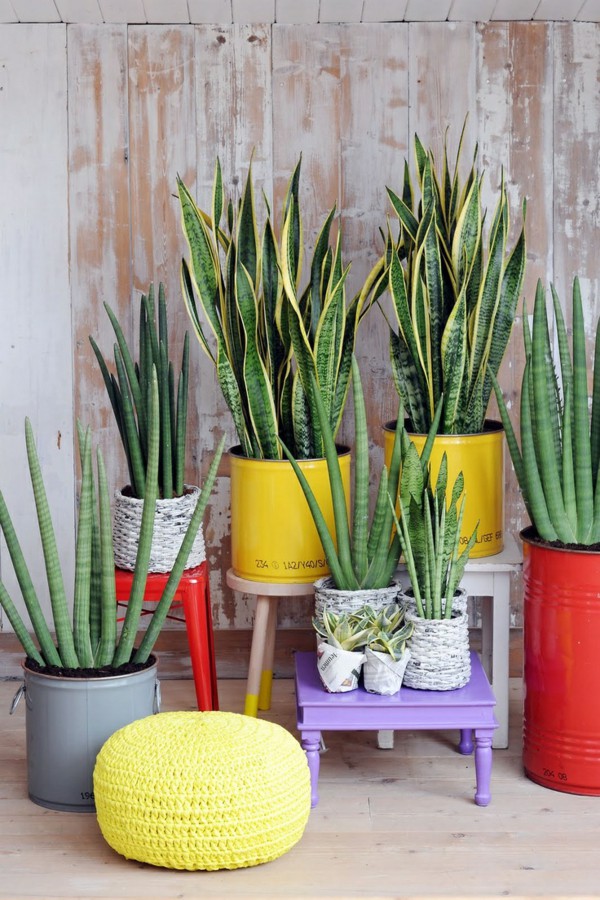 Succulents
There are so many ways to showcase these stunners I could devote an entire post to succulents. Here are just a few ways to display your tiny cacti.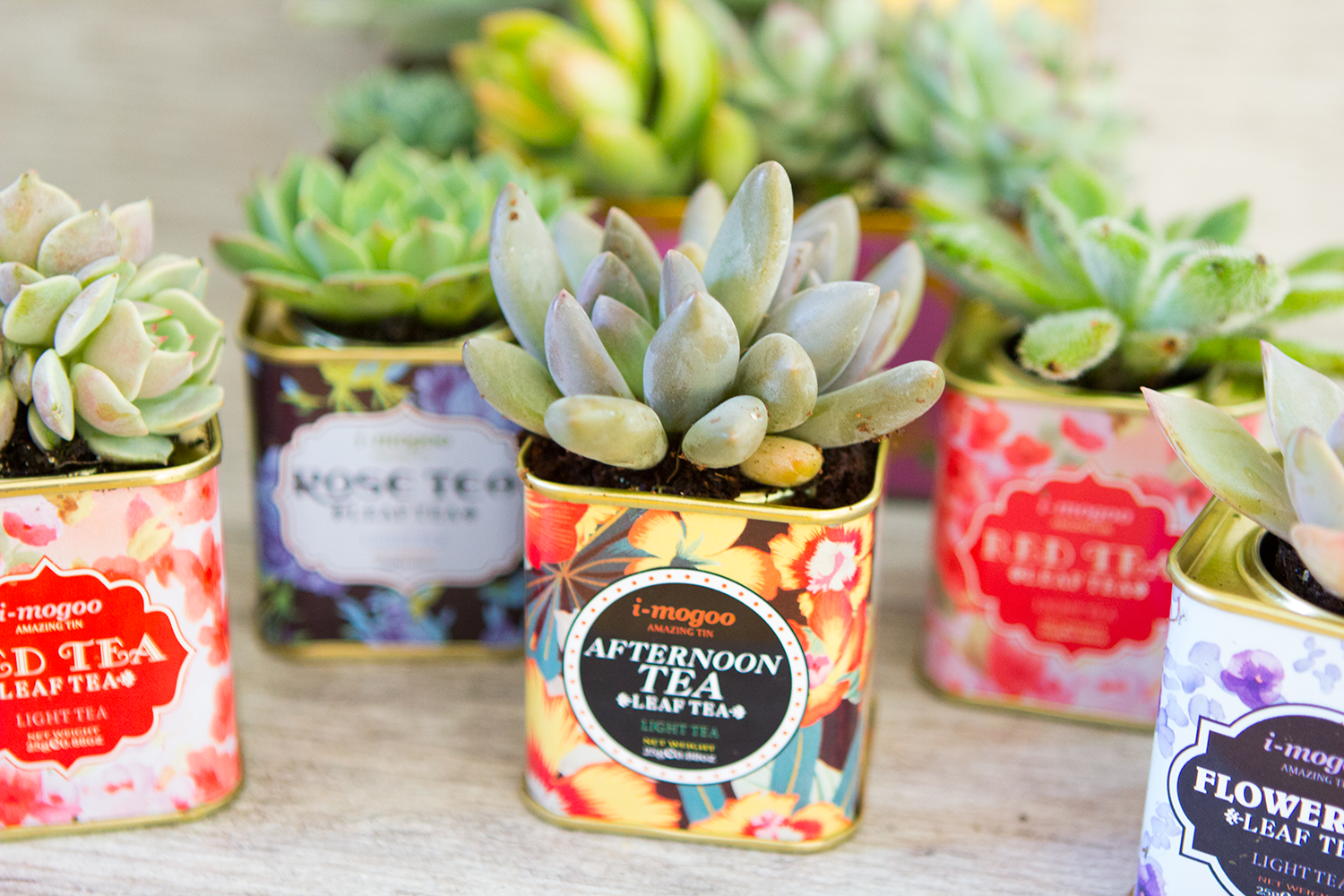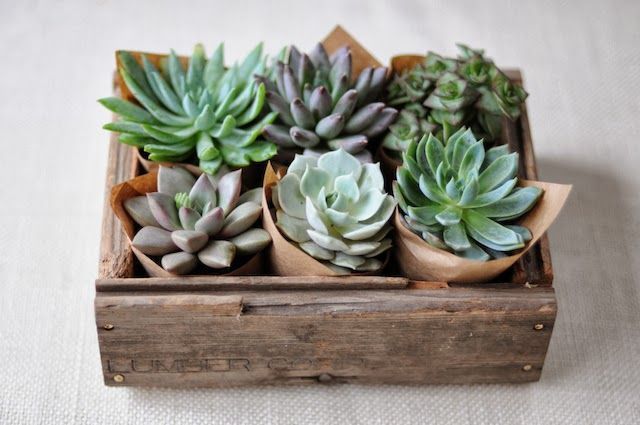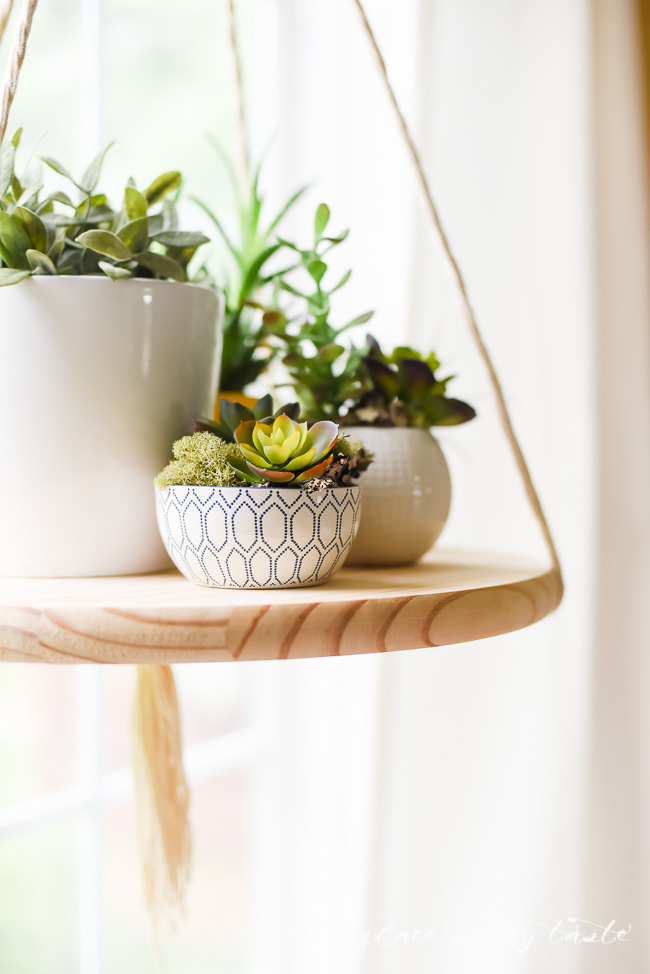 Terrariums
I don't think I've given terrariums much thought in the past two decades or so. The last time I spent any time considering them was when I was trying to earn a gardening badge and I had to make one in a pickle jar. If you would have asked me a few years what came to mind when I heard the word, this is what I would have shown you.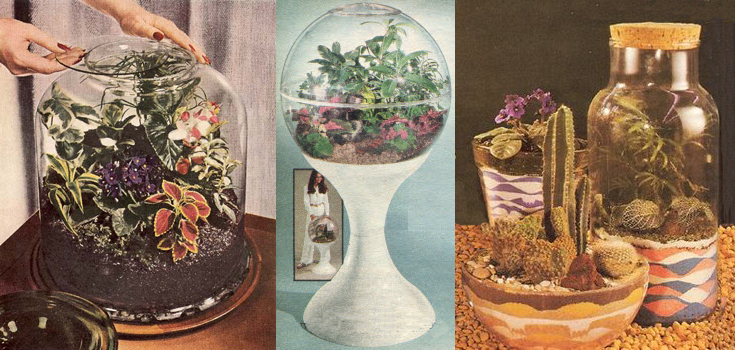 But oh my, these glassed-in gardens have really come a long way!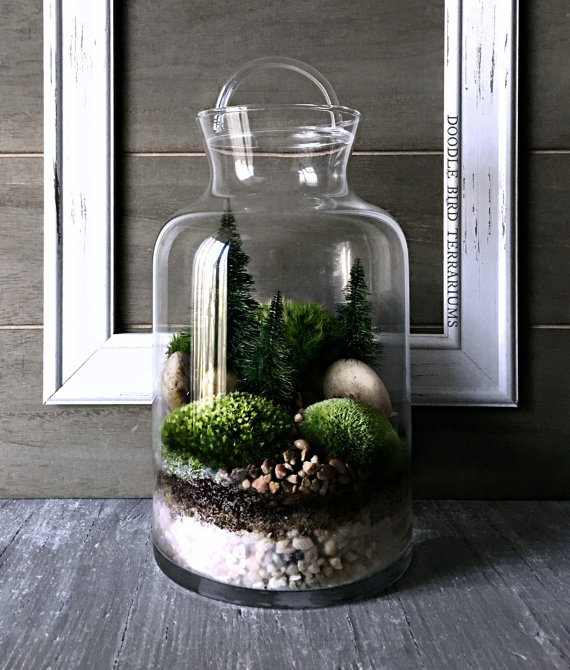 Plants clean the air, help to increase focus and may even deter illness so I hope this is a trend that stays around!
The Maker Movement
Crafters and makers are having their day. We're still loving locally, quality made goods and small batch is the buzz word for 2017.  Everything from coffee, to alcohol to jewelry is being made in small batches.
Love these small batched items from my favourite makers: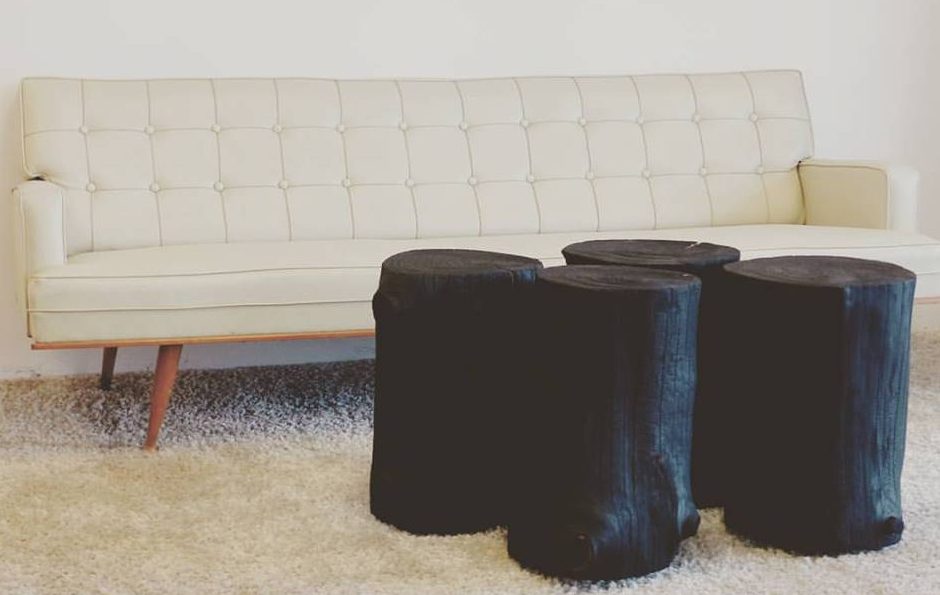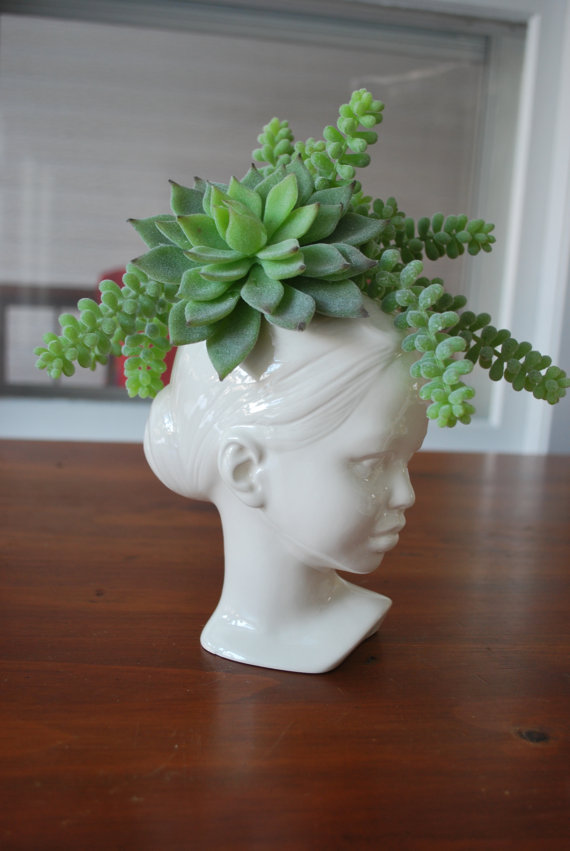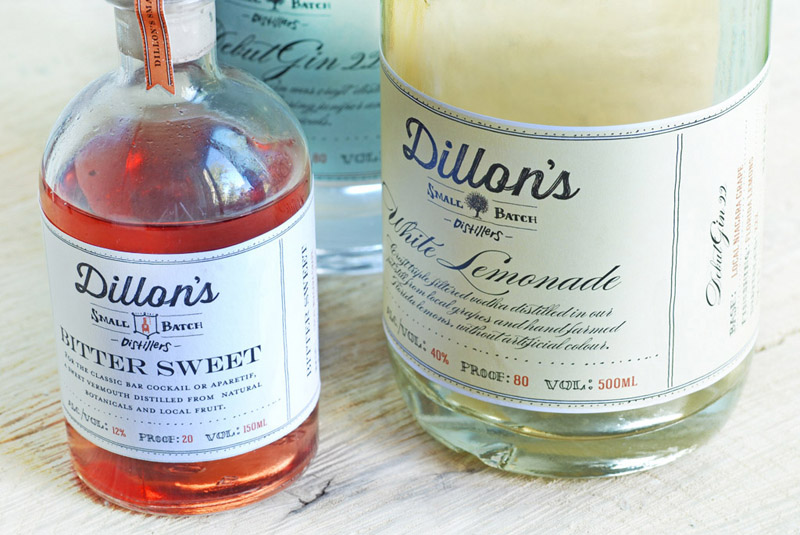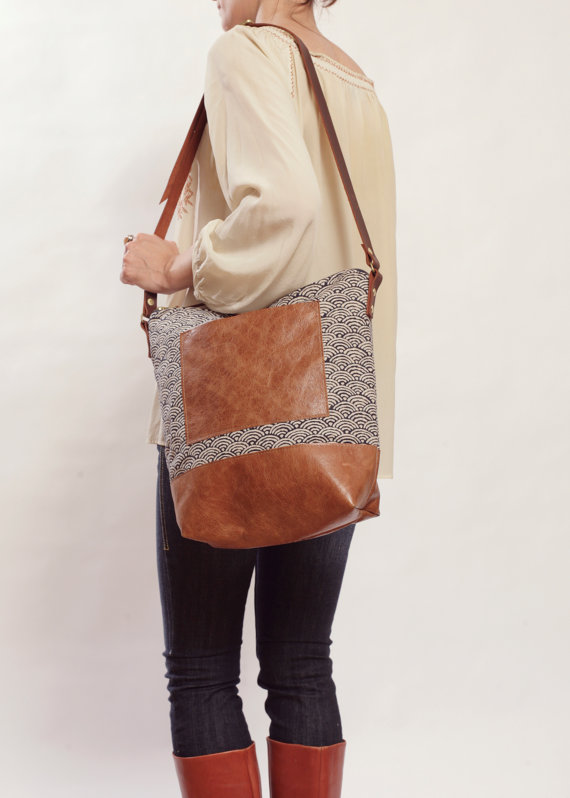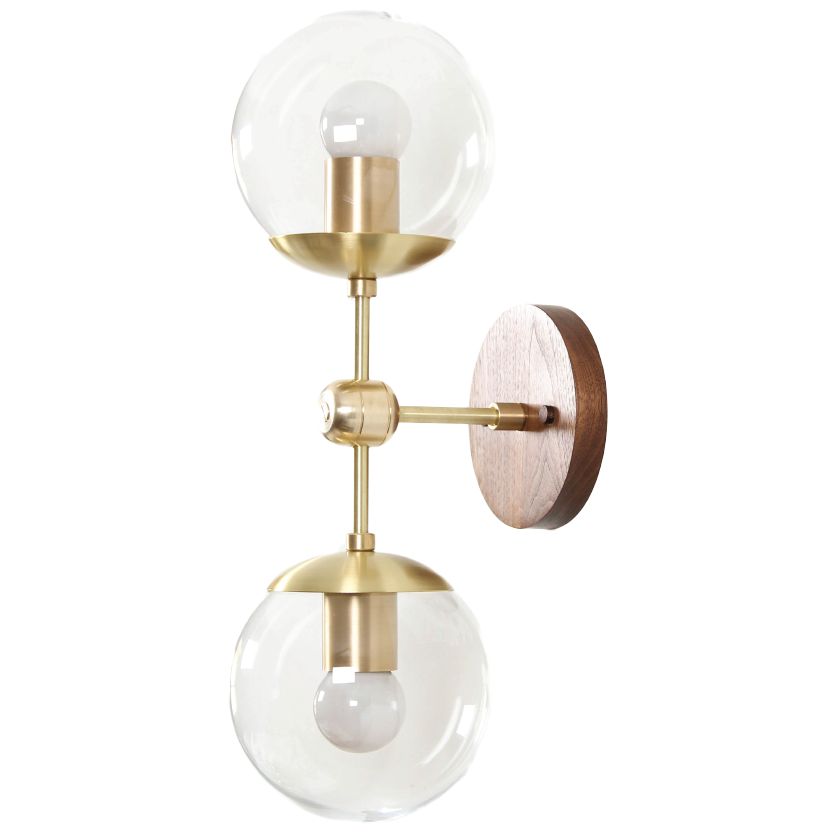 Support your local craftspeople! I wholeheartedly champion this trend and hope more people chose unique, well made items over mass produced and questionably manufactured furnishings for their homes.
Metals
Chrome, copper, rose gold, oxidized brass, matte black, brass. So many choices of metal finishes! Mixing metals continues to be big. Not sure where to start? Here's a link to some great tips when choosing and mixing metals. Bottom line – pick what you love. If you love the look of copper over brass then by all means,  mix it in! Don't worry about what's in or out. Look at these fabulous interiors with mixed metals for inspiration: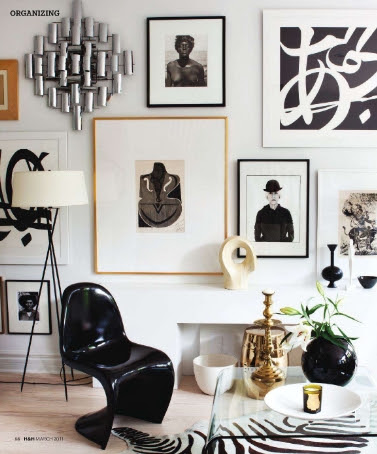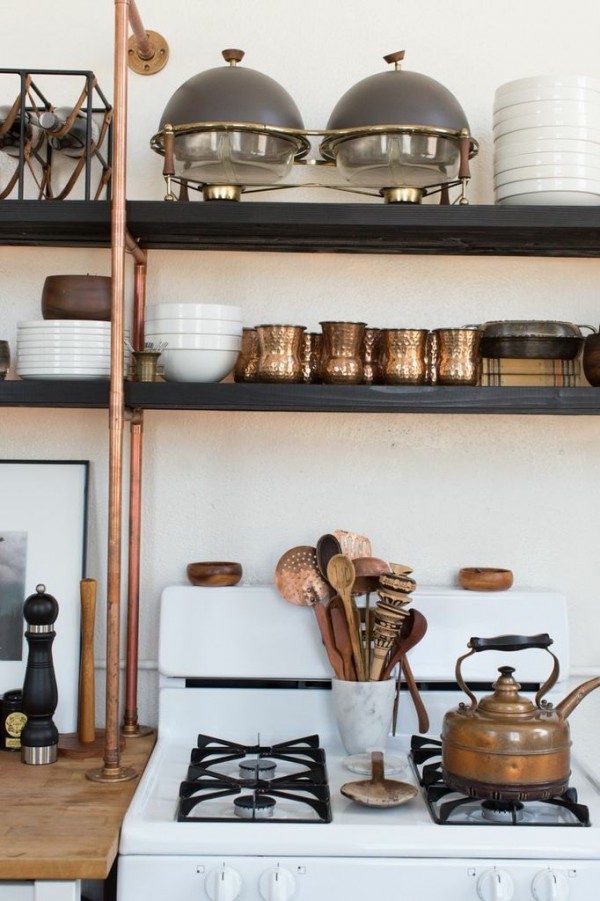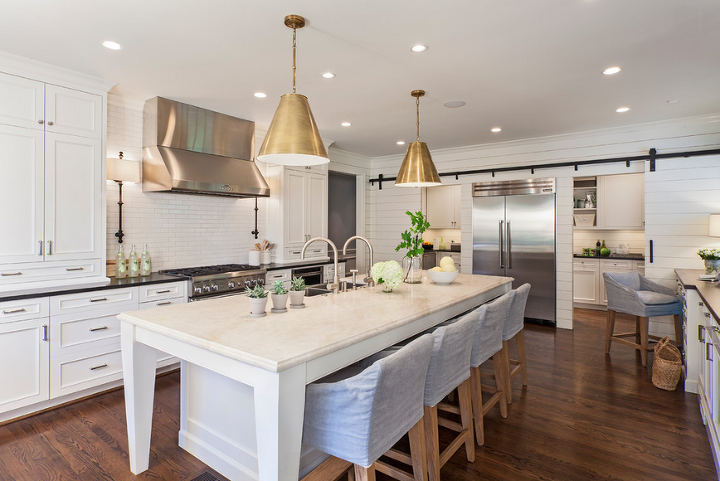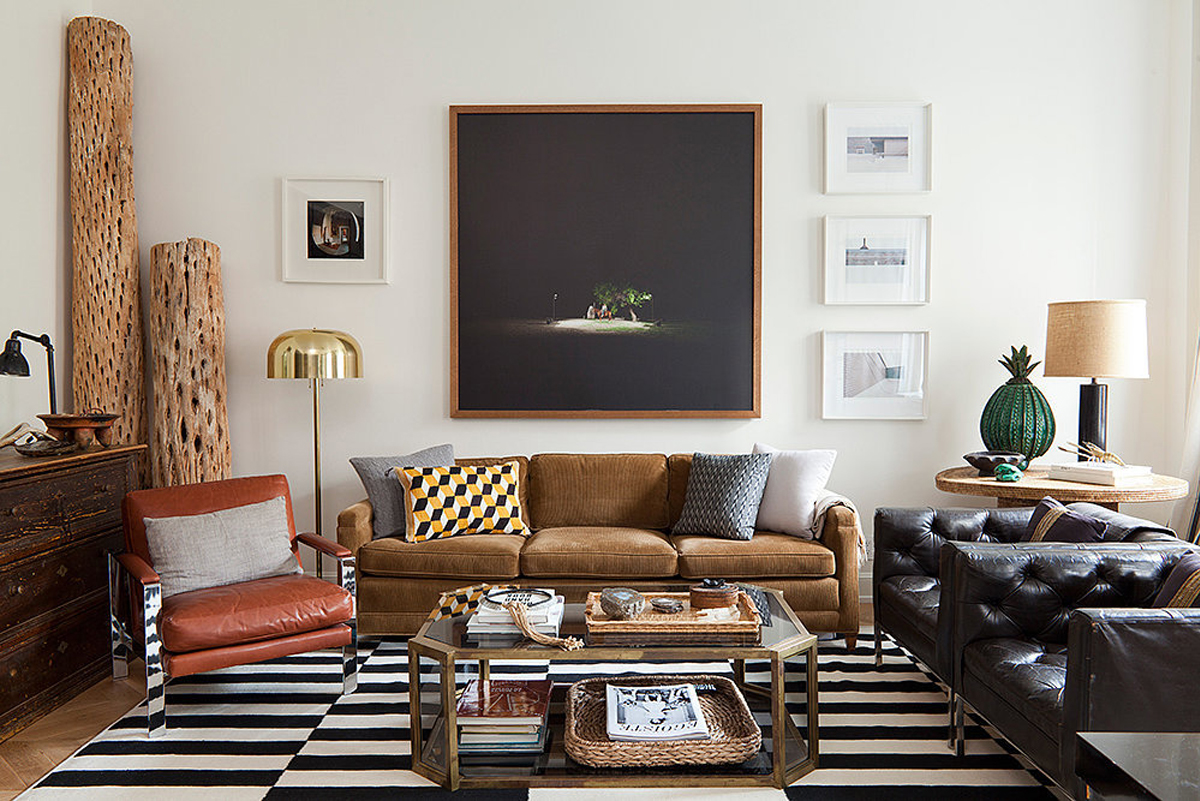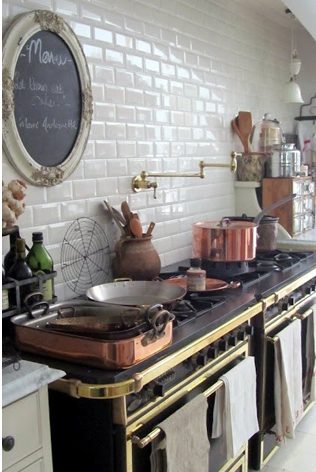 For longevity stick with one metal you love and add in another for contrast. When you get tired of the accent metal you can always change it or edit it for something else.
Let's file these next two under "things are trendy right now but probably won't be for long"
Bohemian
This eclectic style makes for beautiful, colourful Instagram accounts but I'm not entirely sold on it. It never really goes out of style, it's popularity just fades and then it resurges every decade or so. If you aren't ready this time you may be in a few years.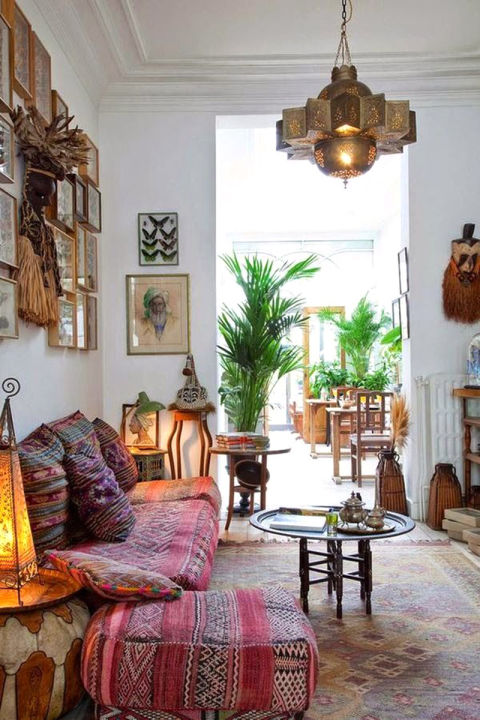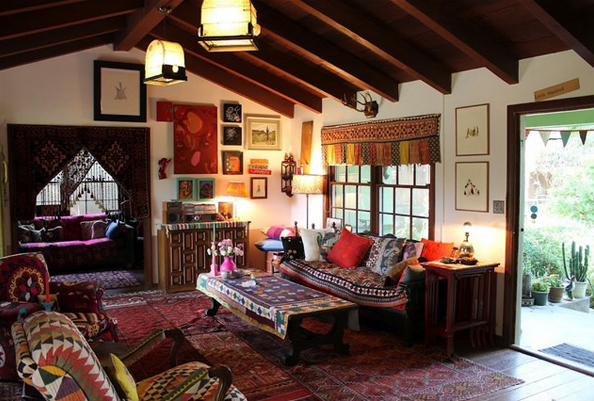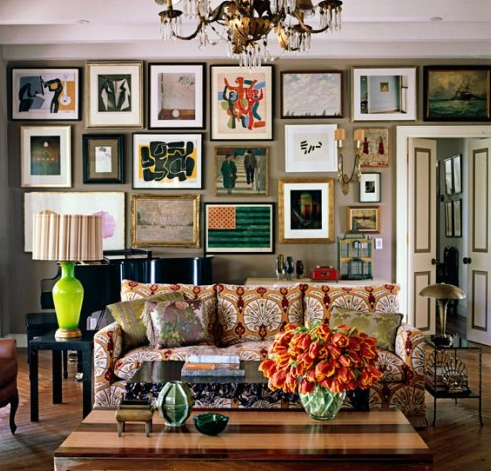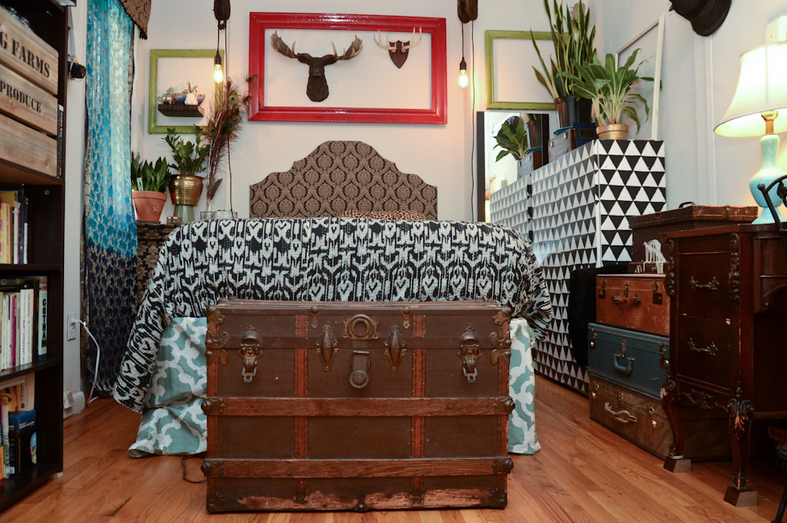 It's anything goes and everything goes all at once. Tips to go Bohemian here!
Granny Chic
Less romantic than it's predecessor Shabby Chic, this pretty and feminine style is defined by its vintage furniture and housewares, textiles with colourful printed florals and hand knit everything.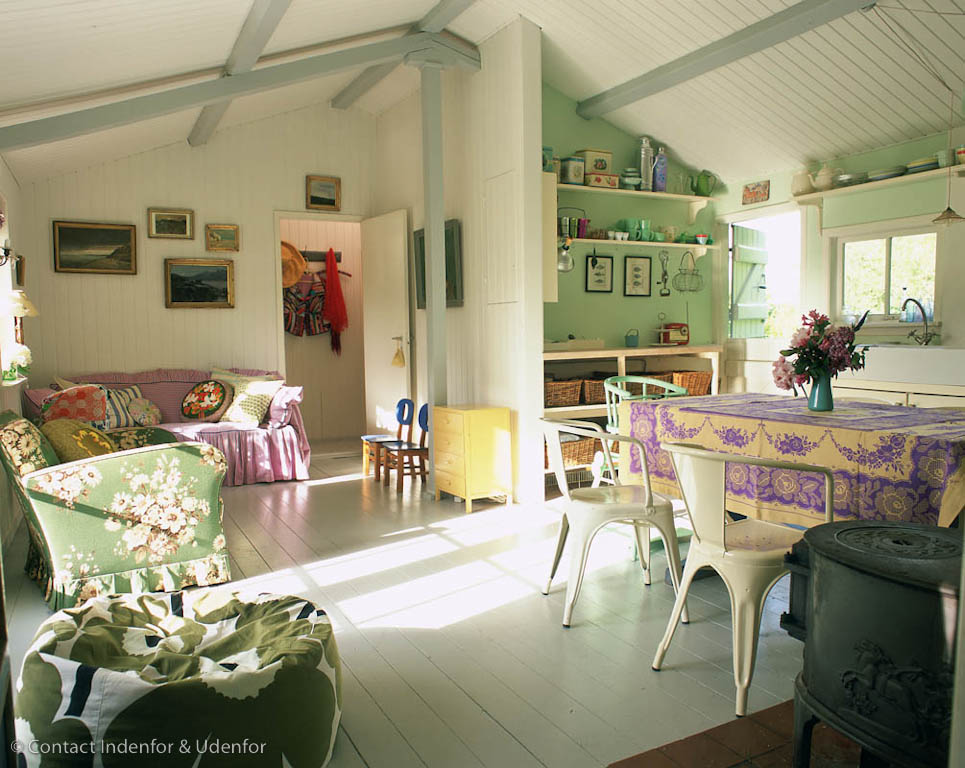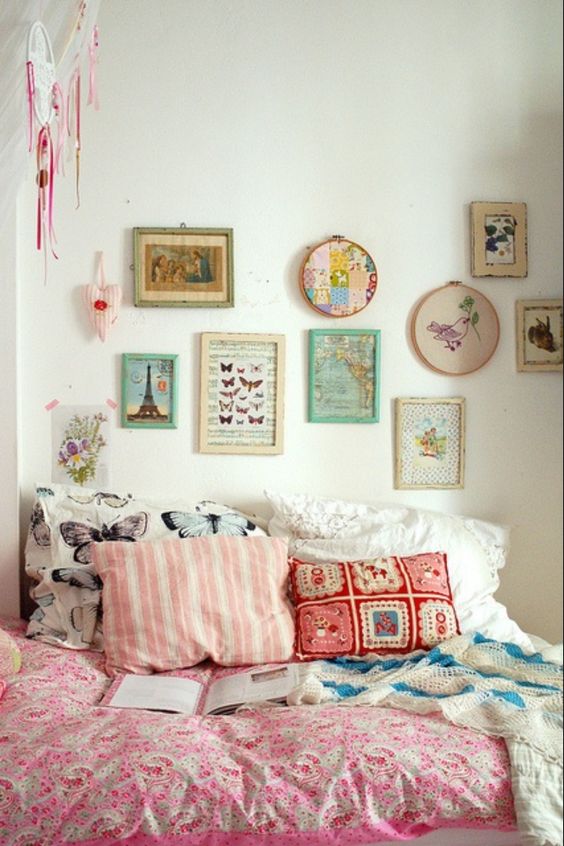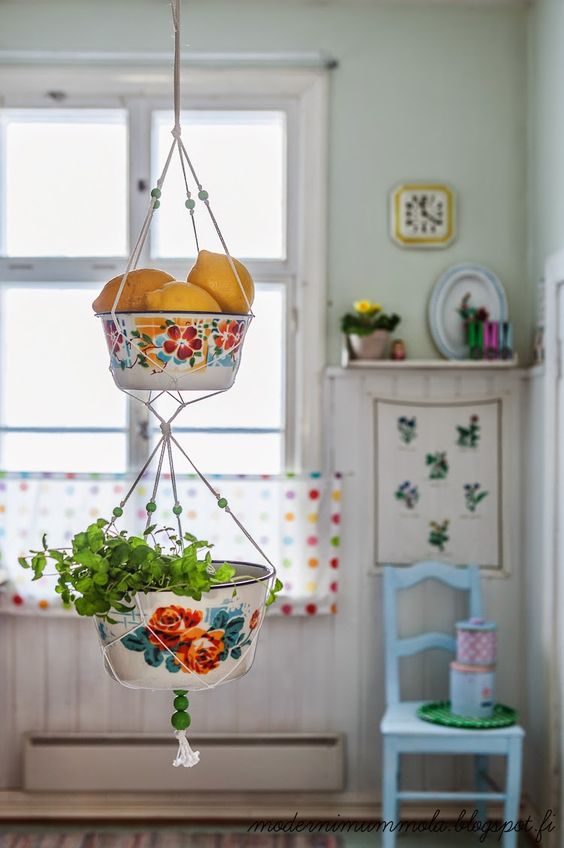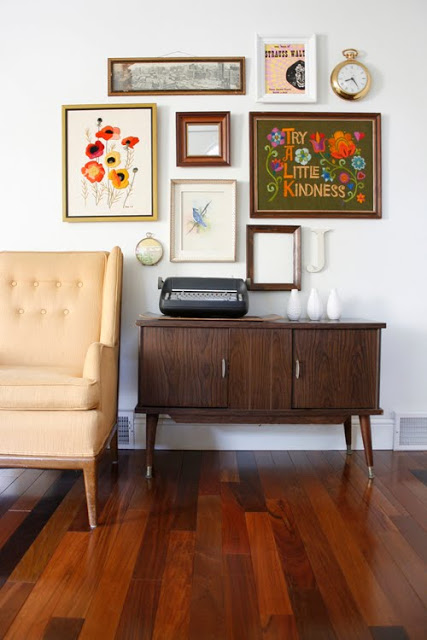 I like Granny Chic for its first-apartment feeling – it's cozy and homey but I wouldn't want an entire house decorated this way. A cute cottage on a lake – sure!  Thrifted furnishings add personality to any space but you don't need an entire room stuffed with knitted pillows, floral table cloths and knick-knacks to get that feeling.
Lastly, (phew – this has been a super long one!) 5 trends that will fade in 2017. Disclaimer: I may be totally wrong. Just guessing here!
Black Florals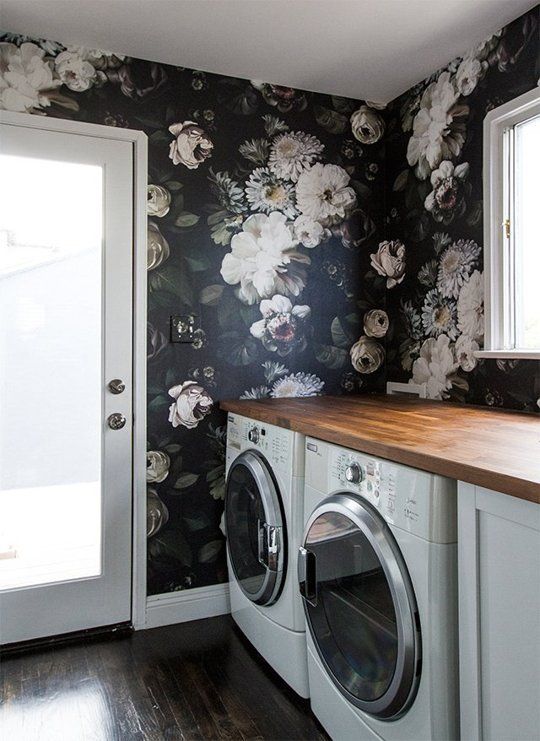 Antlers – a bit sad about this one. I really like antlers.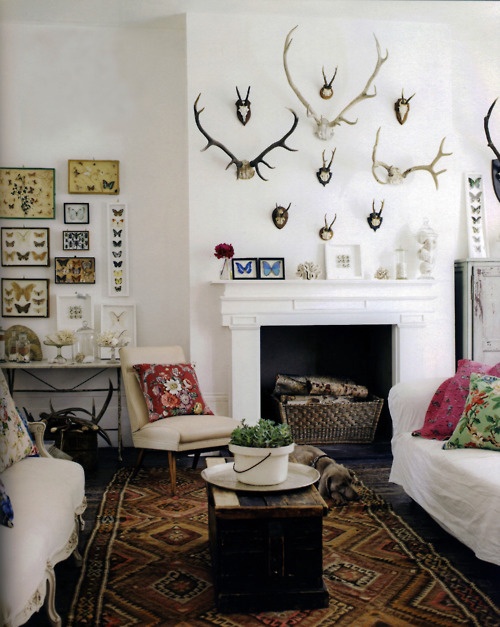 Furniture made from pallets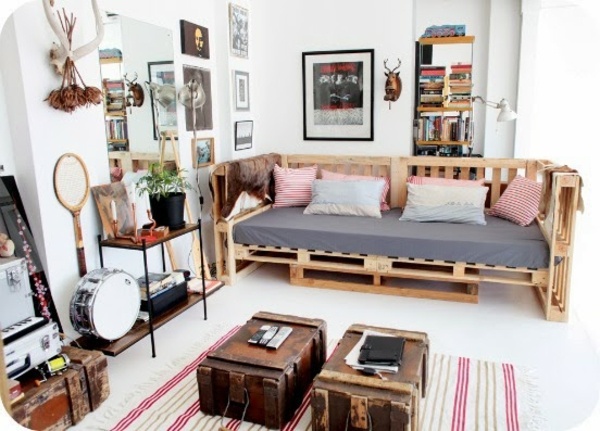 and galvanized pipe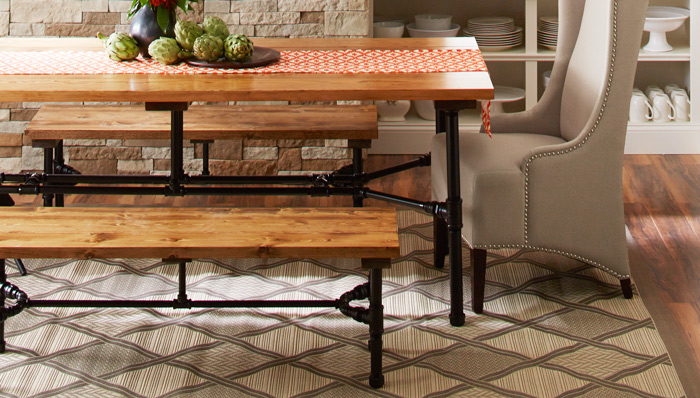 Shiplap. Sorry everyone! I think white shiplap has had its day. If you must add shiplap try it in black.
 Trends are constantly changing – find what you love and what makes your house feel like home and you'll never grow tired of it.
Happy hunting!