While I stand by my prediction that the current mainstream love affair with bohemian style may not be a long lasting one, I really do love the fun, youthful vibe it brings to an interior. You don't have to commit to an entire style swap to enjoy this trend, here are some boho inspired decorating ideas that can work well in any home.
Plants
Justina Blakeney's beautiful blog, The Jungalow is a bohemian dream. It's colourful, vibrant and eclectic. Almost every room she designs features lush plants. You don't have to have live the bohemian life to include plants in your home. Start by adding just one or two house plants. House Plant Journal's Plant Parenthood 101 is a great place to learn how to care for your new flora so that it will live longer than a say, a month -my personal record.
2.  Rattan, Wicker and Anything Woven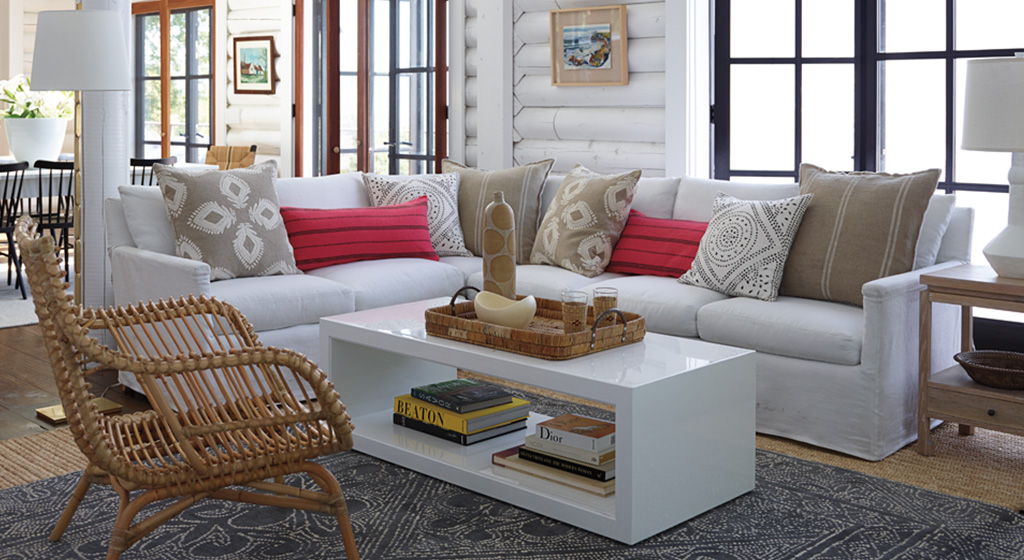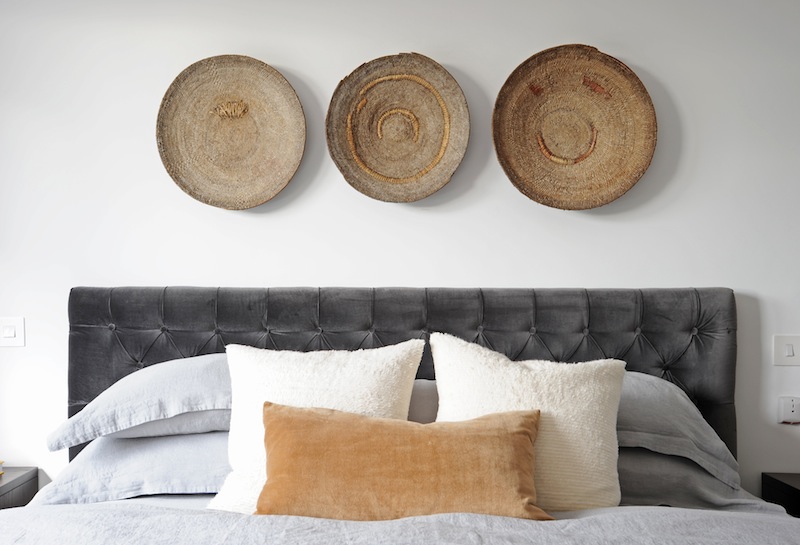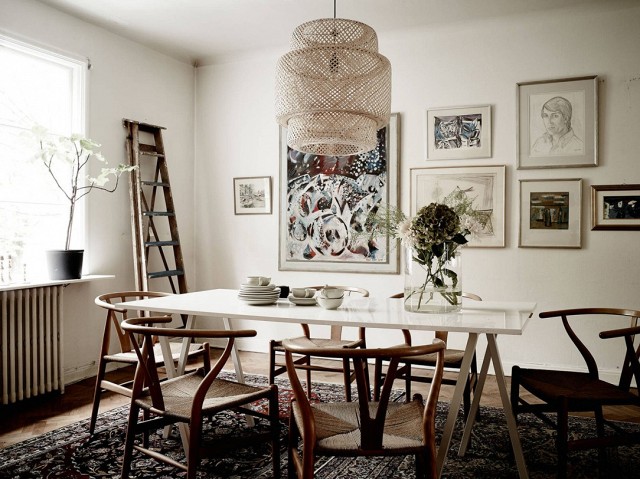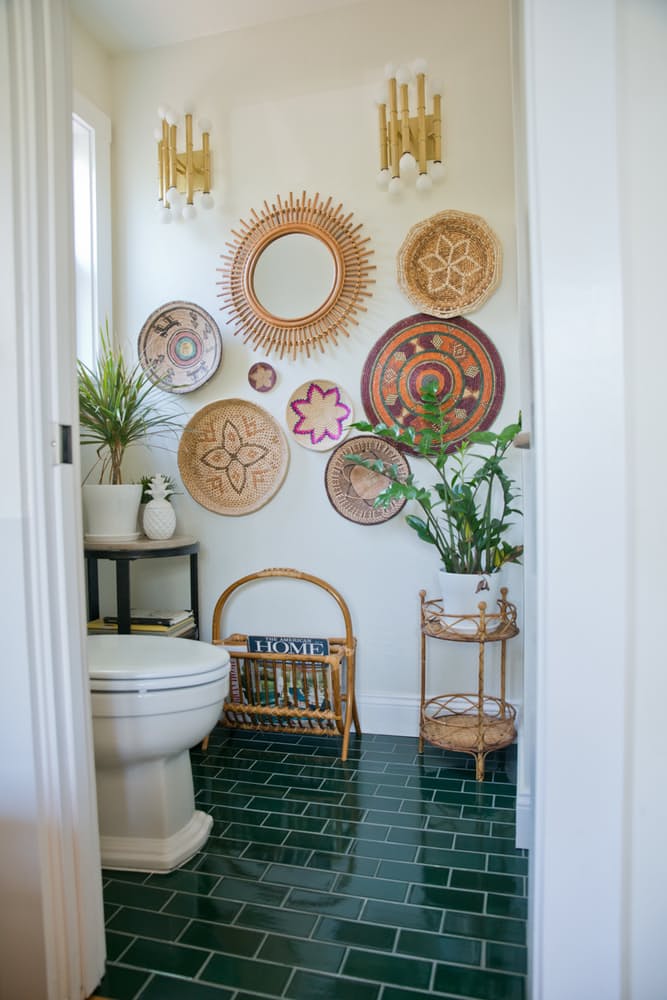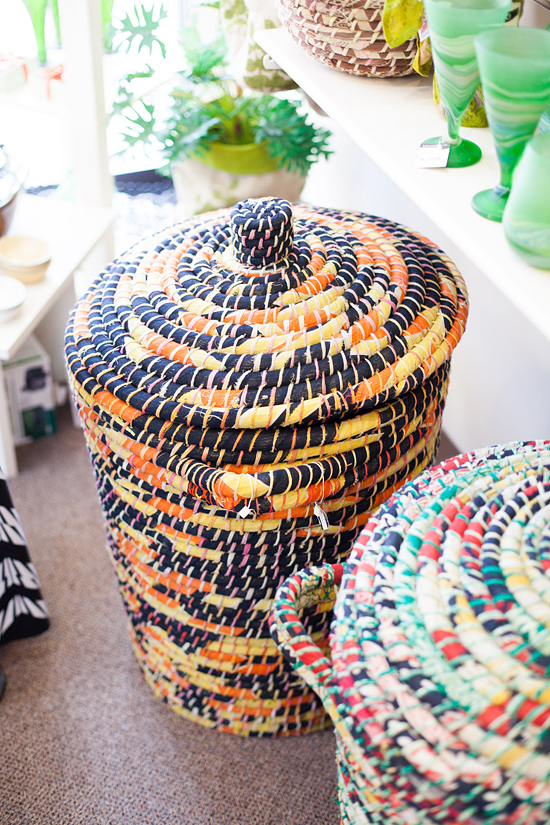 Rattan chairs, wicker lighting and colourful baskets on the wall or the floor are all hallmarks of boho design that can really work in anywhere.
3. Beaded Lights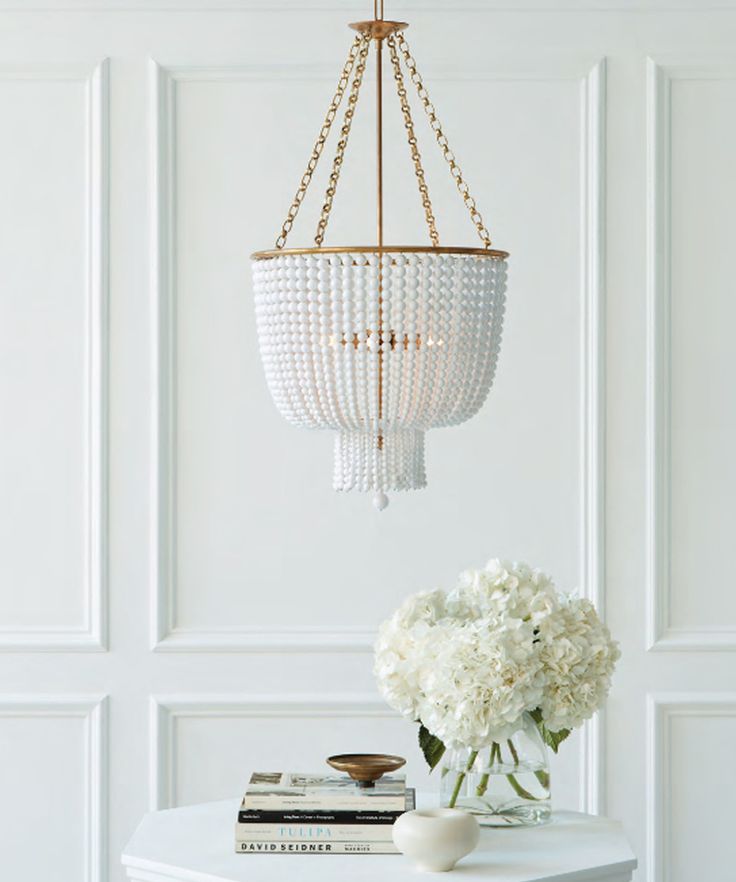 via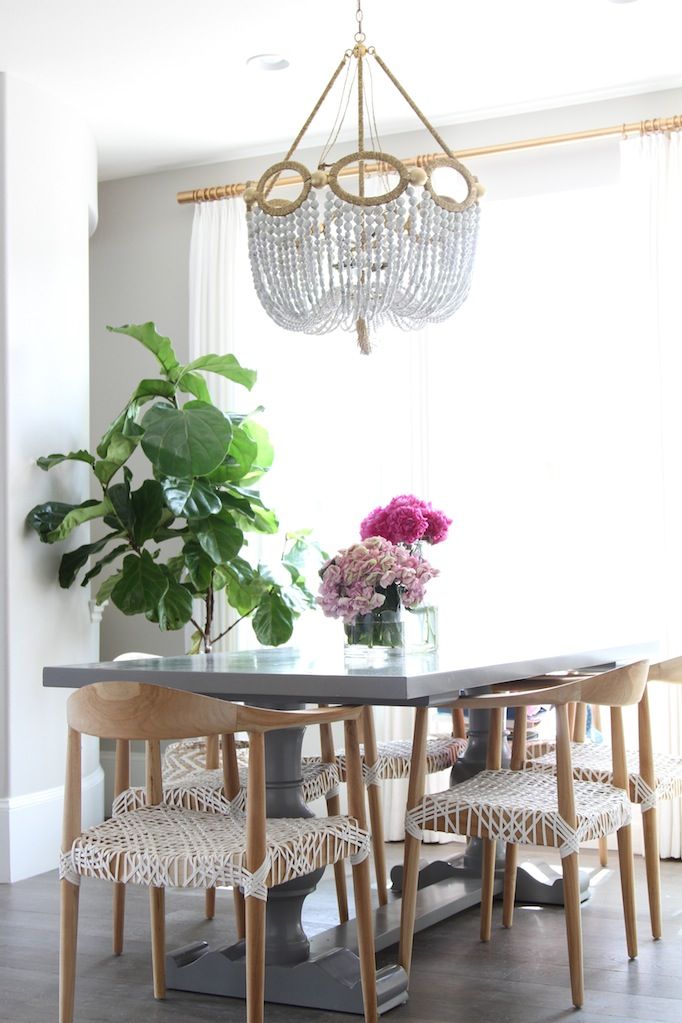 Chandeliers with wooden beads are having a moment. They've been popping up all over the place the past few years. Less formal than their crystal cousins, wood beaded chandeliers add more texture and warmth than traditional chandys. I really love this look and I'm excited to see these lights offered in different colours. The best part is that these fixtures fit well in both traditional and contemporary interiors.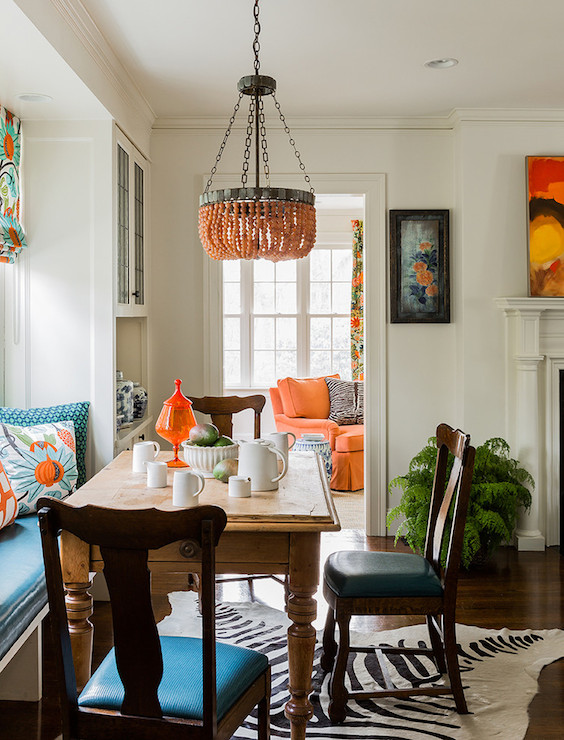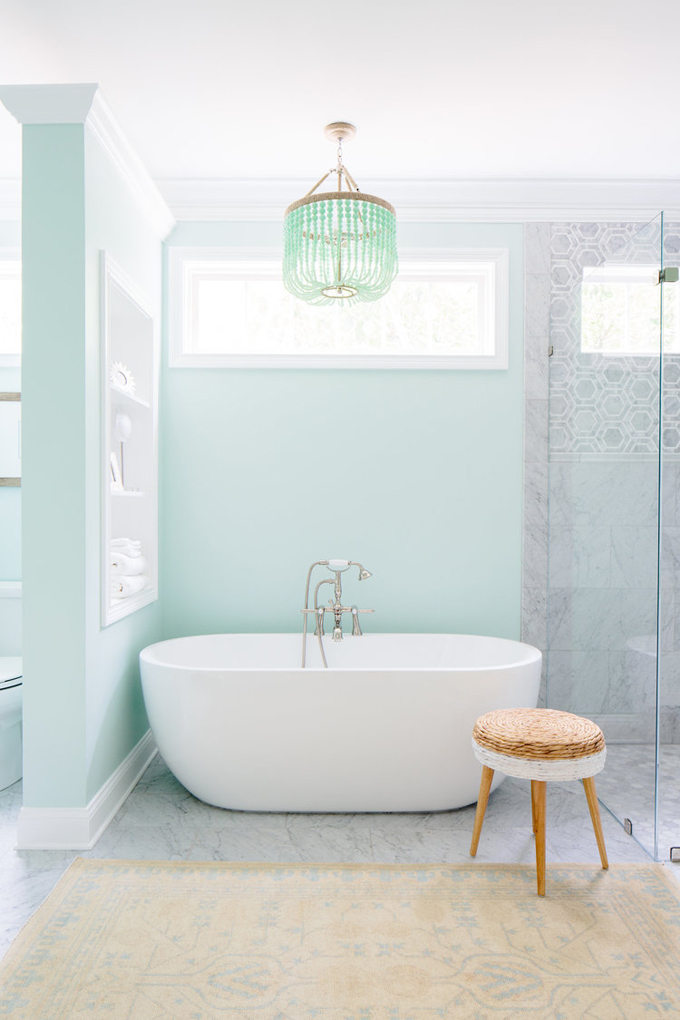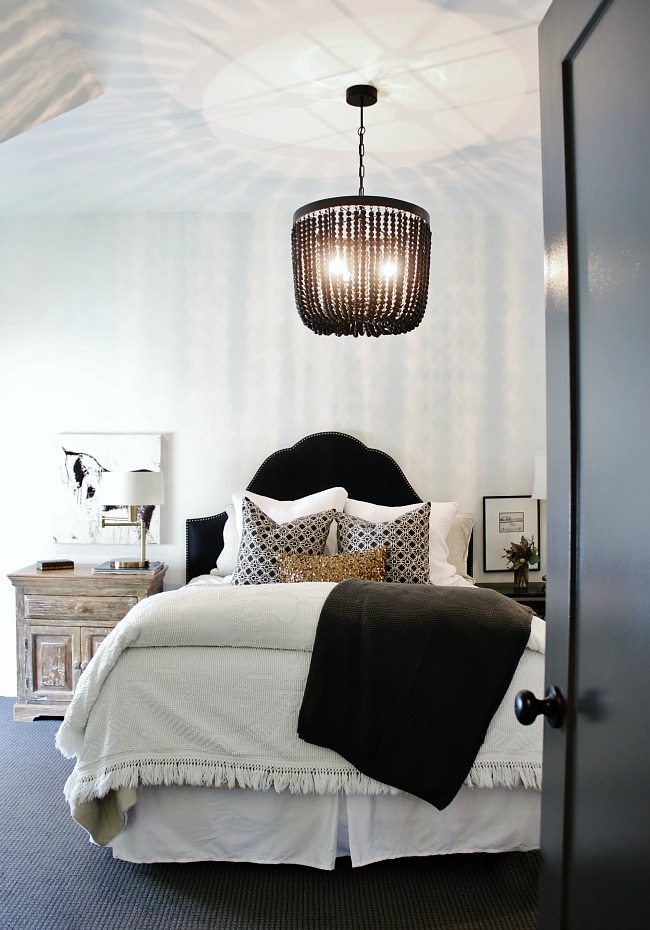 4. Floor Seating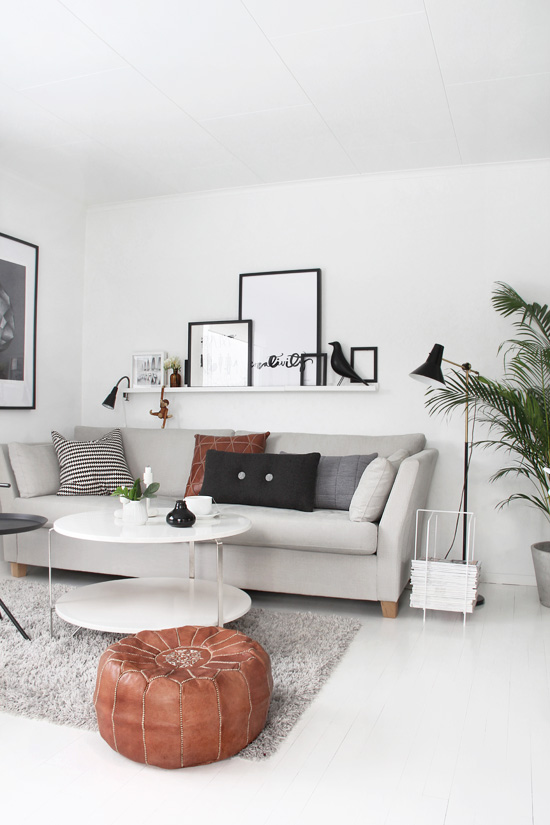 Add extra seating and interest with Moroccan poufs, ottomans and floor cushions. I have happy memories of sitting on oversize floor cushions with tassel corners playing Donkey Kong at my best friend's house as a child. Not just for kids, pretty poufs and floor cushions make a space feel comfortable and let your guests know that it's okay to put your feet up on the furniture.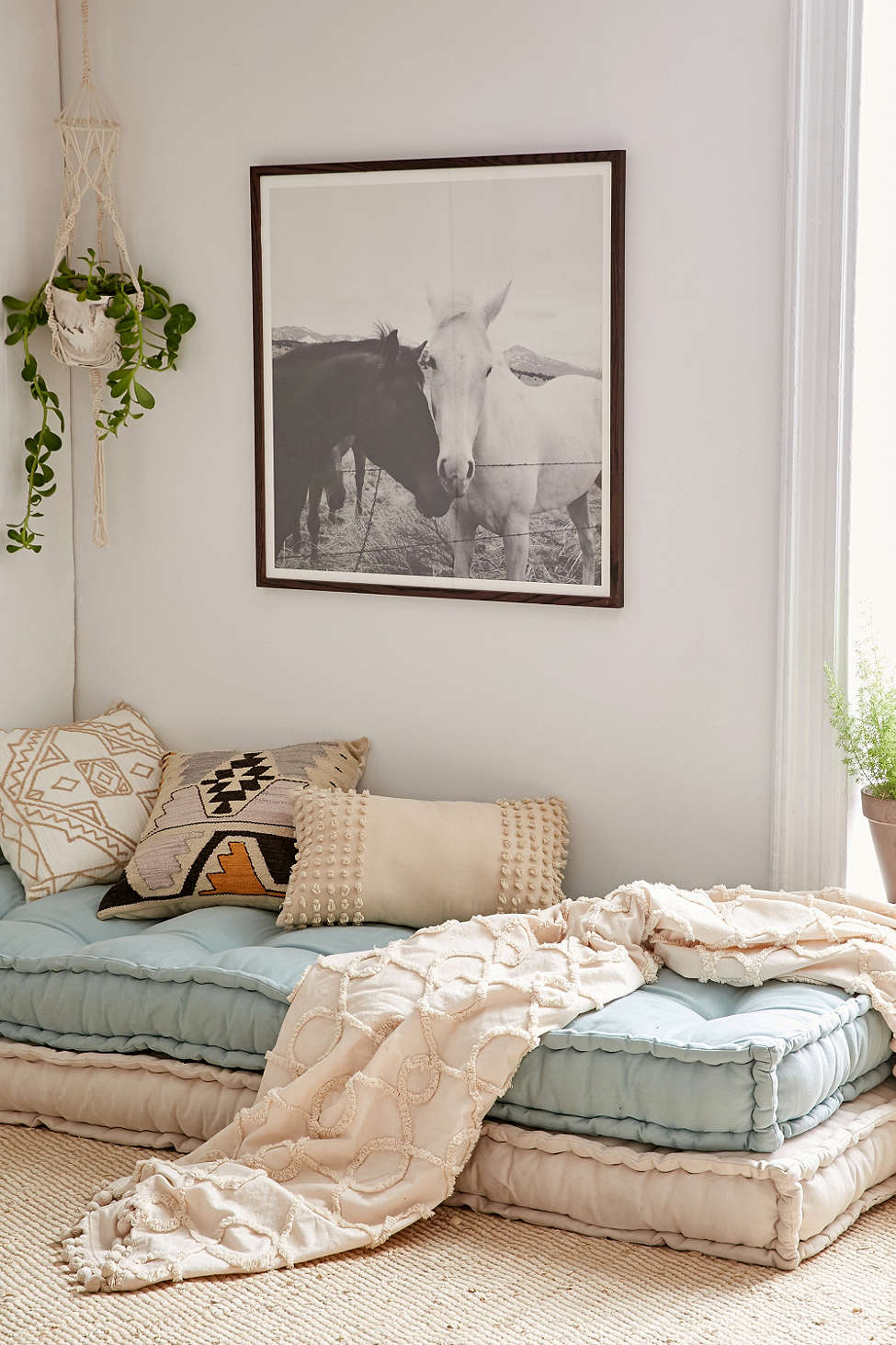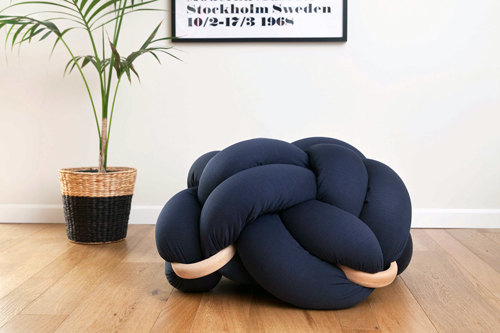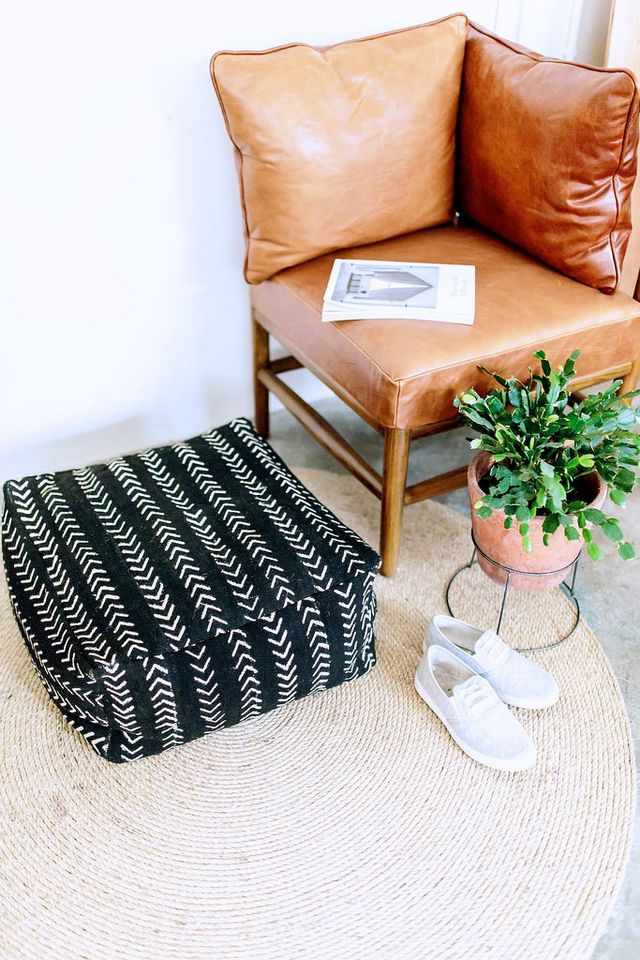 5. Gallery Walls
Okay, well maybe this one is a stretch. Of course gallery walls originated in art galleries. But I think the collected,  mismatched, collage-inspired gallery wall that's so popular these days have been highly influenced by bohemian culture.
A traditional gallery wall may have looked something like this: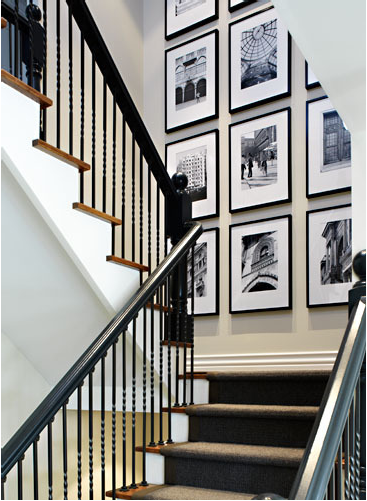 But now anything goes. Frames don't match – no problem. Spaces between pictures not equal, who cares. Have more pictures than wall space-just layer them on a shelf. It's even okay if the gallery wall turns into the gallery room, or as in the room below, the gallery bathroom. The best part of a gallery wall is the way they showcase your personality. So pile on what you love: add a few more vacation photos, that weird animal head you found at a garage sale and definitely your old paint-by-numbers pictures!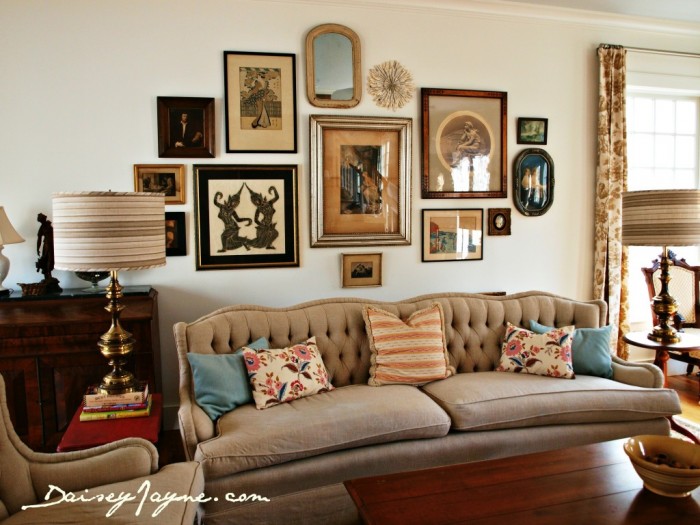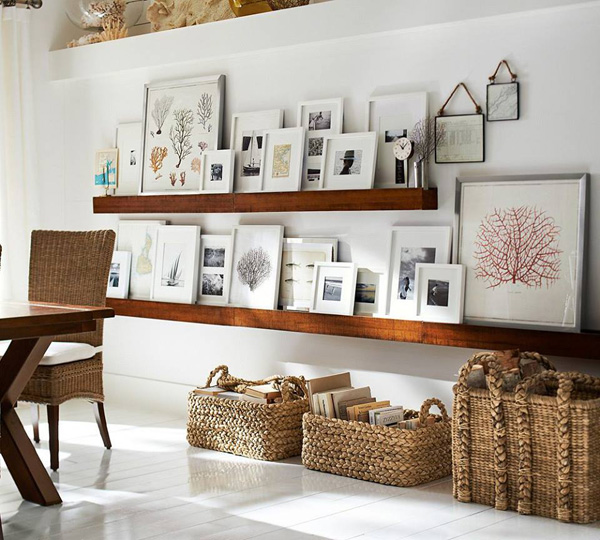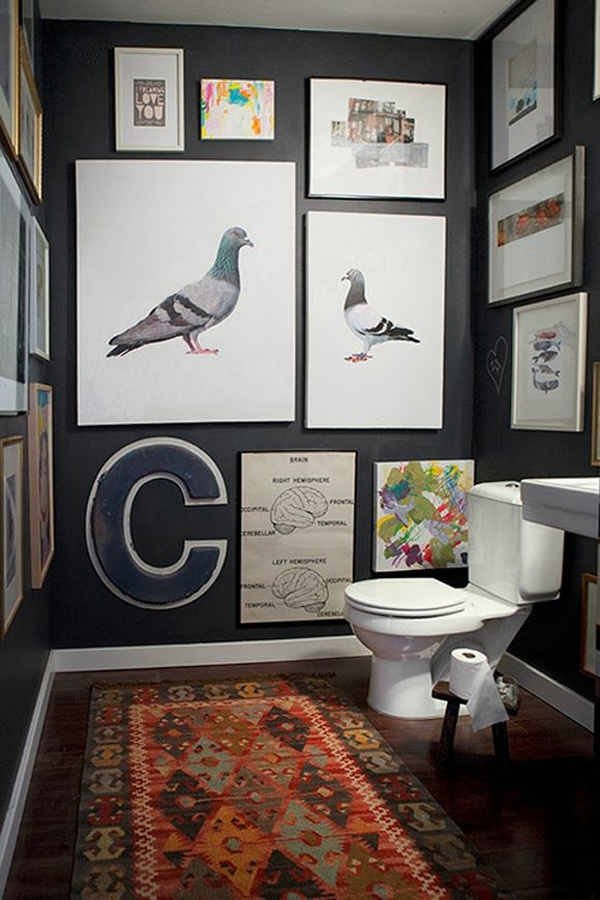 6. Turkish, Persian & Oriental Rugs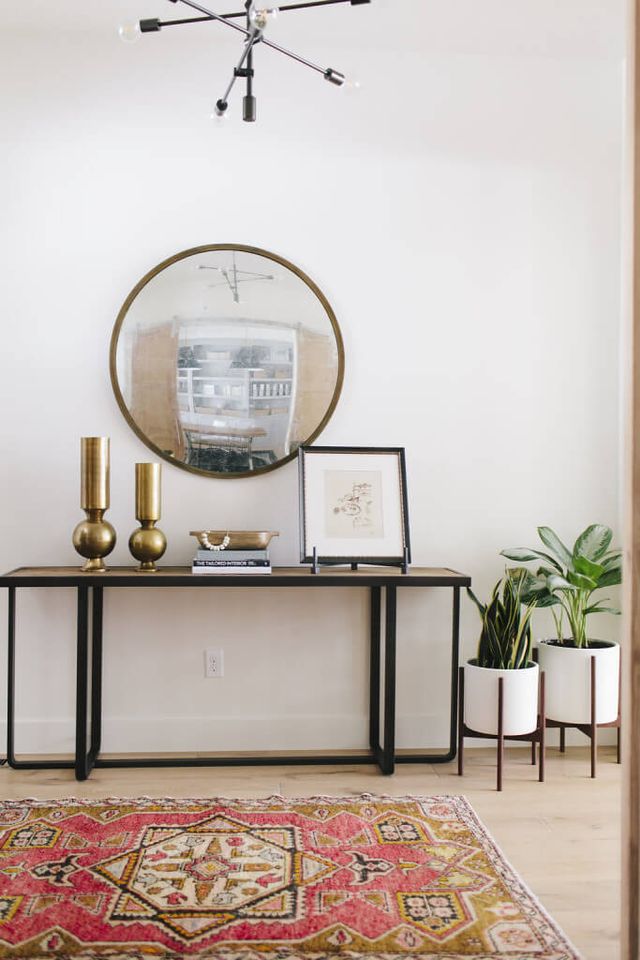 Once a staple of traditional decorating,  a good Turkish, Persian or Oriental rug will never go out of style. Use a vintage version in unexpected places like the kitchen or the bathroom to impart a boho vibe, or layer them for more impact. Online sites like Rugs USA, eSale Rugs and Select Rugs are making it more affordable to own the rug of your dreams. (Is it only me who dreams of rugs?) A true bohemian would likely have more than one beautifully patterned rug layered together in each room, but even just a small colourful runner or throw can make a difference.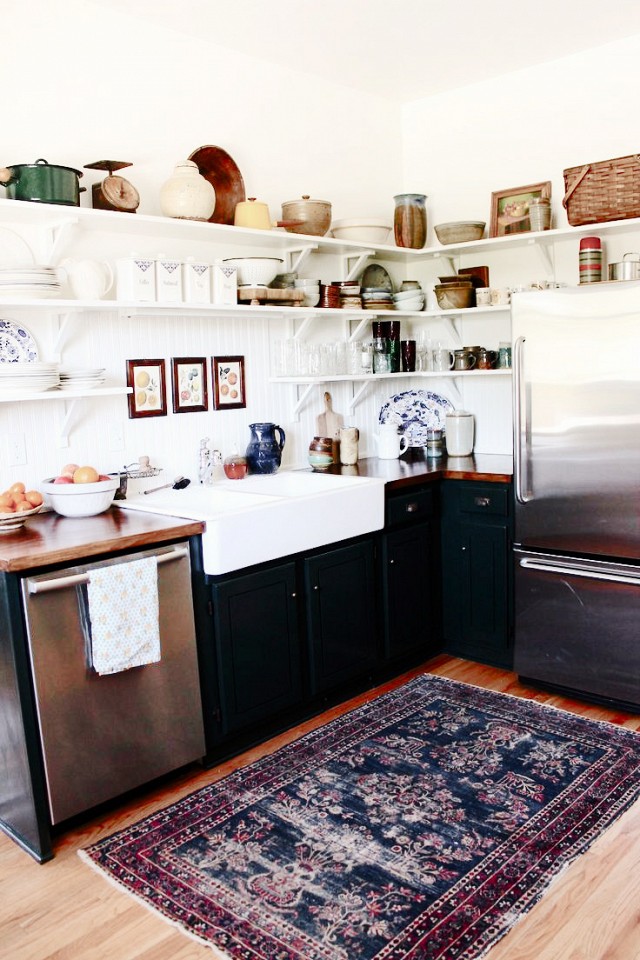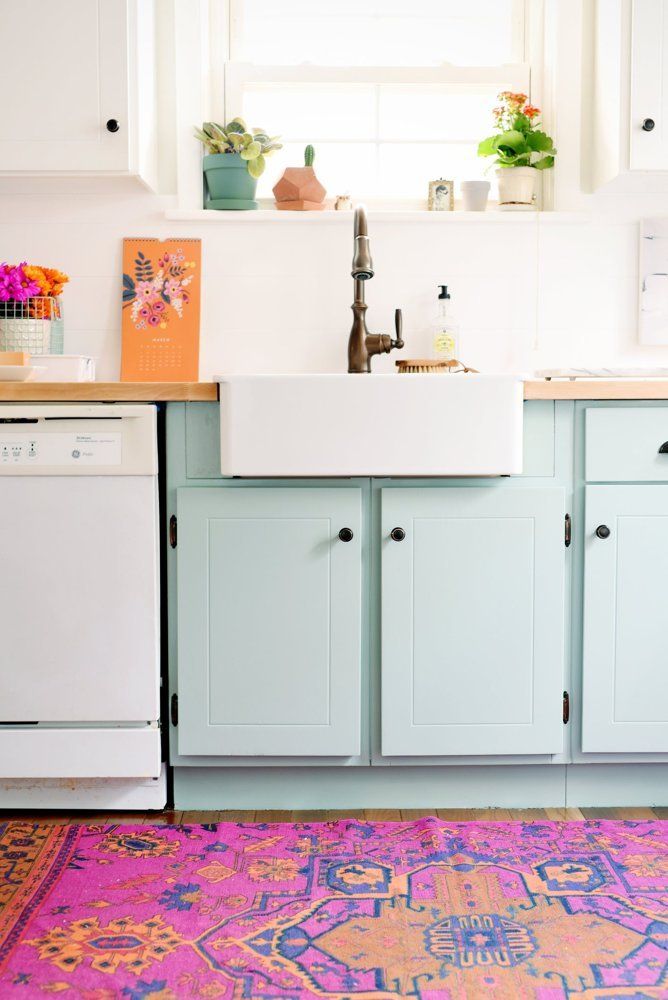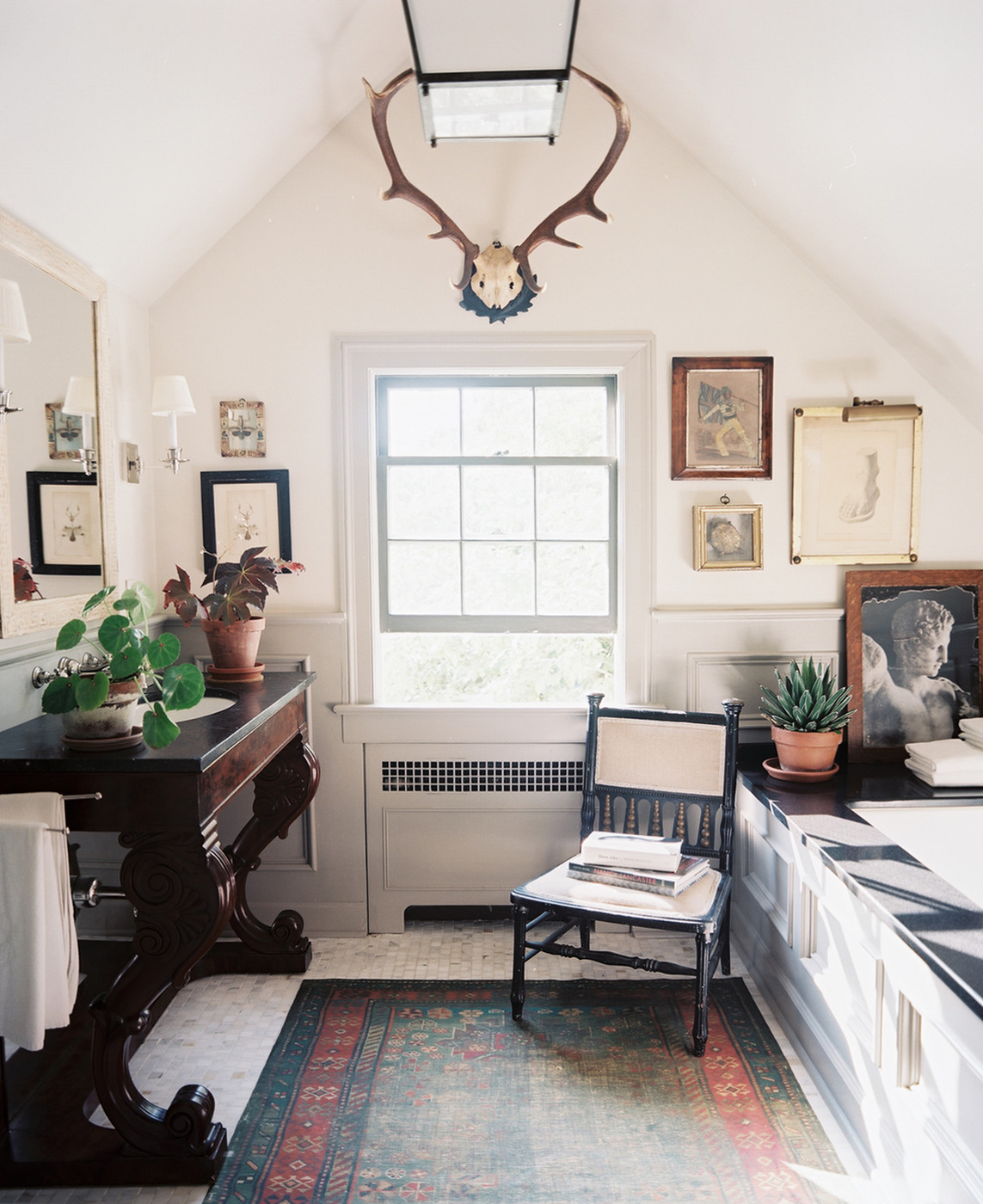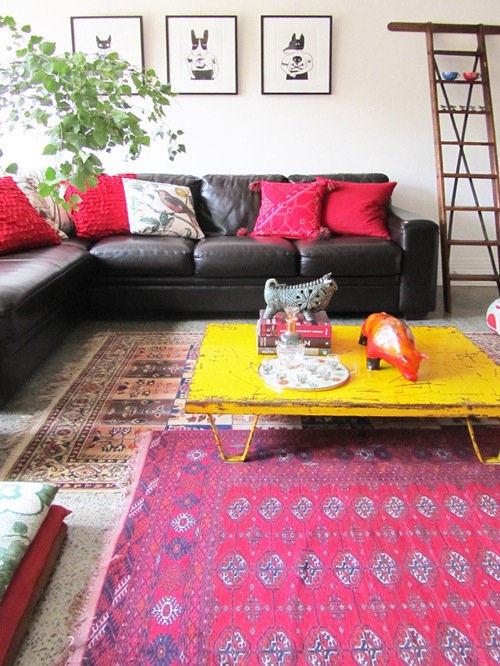 So if you're looking to add some fresh energy to your home this spring without an entire makeover, try a few bohemian inspired designs. One of the reasons this is such a popular trend is that it's so accessible. Shop your favourite thrift shop and you'll be sure to see something that gives off this eclectic and carefree spirit.
Happy Hunting!