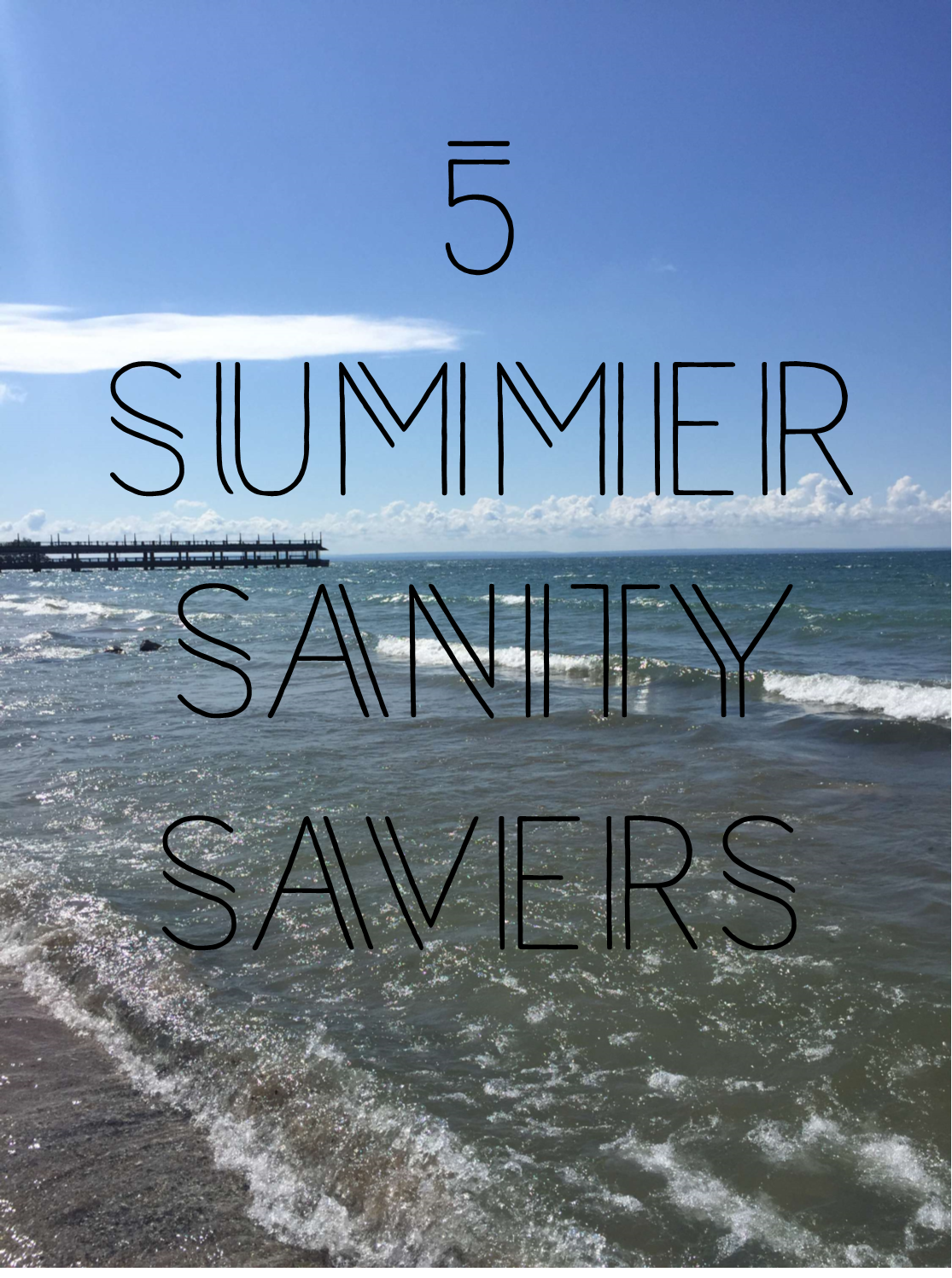 We're half way through the school summer vacation around here. Which means the kids have settled into a routine of spending their days exploring nature in the fresh air, discovering new books to read and…..no, I can't even pretend to go on.  It means an endless sink full of dishes and cups; bathing suits laying sopping wet on bedroom floors; and the constant clatter of sisterly love – and by that, I mean fighting. Ugh. The change of routine that I look forward to every year is also the thing that can make the summer the hardest. So, this year we've started some warm weather traditions that I hope will help make the house run more smoothly.
1.  While I want my kids to stay hydrated during the sizzling summer days I don't want to spend the day washing glasses or finding cups in random places around the house. So, each day the kids are assigned a glass with their name on it. This is their glass for the day.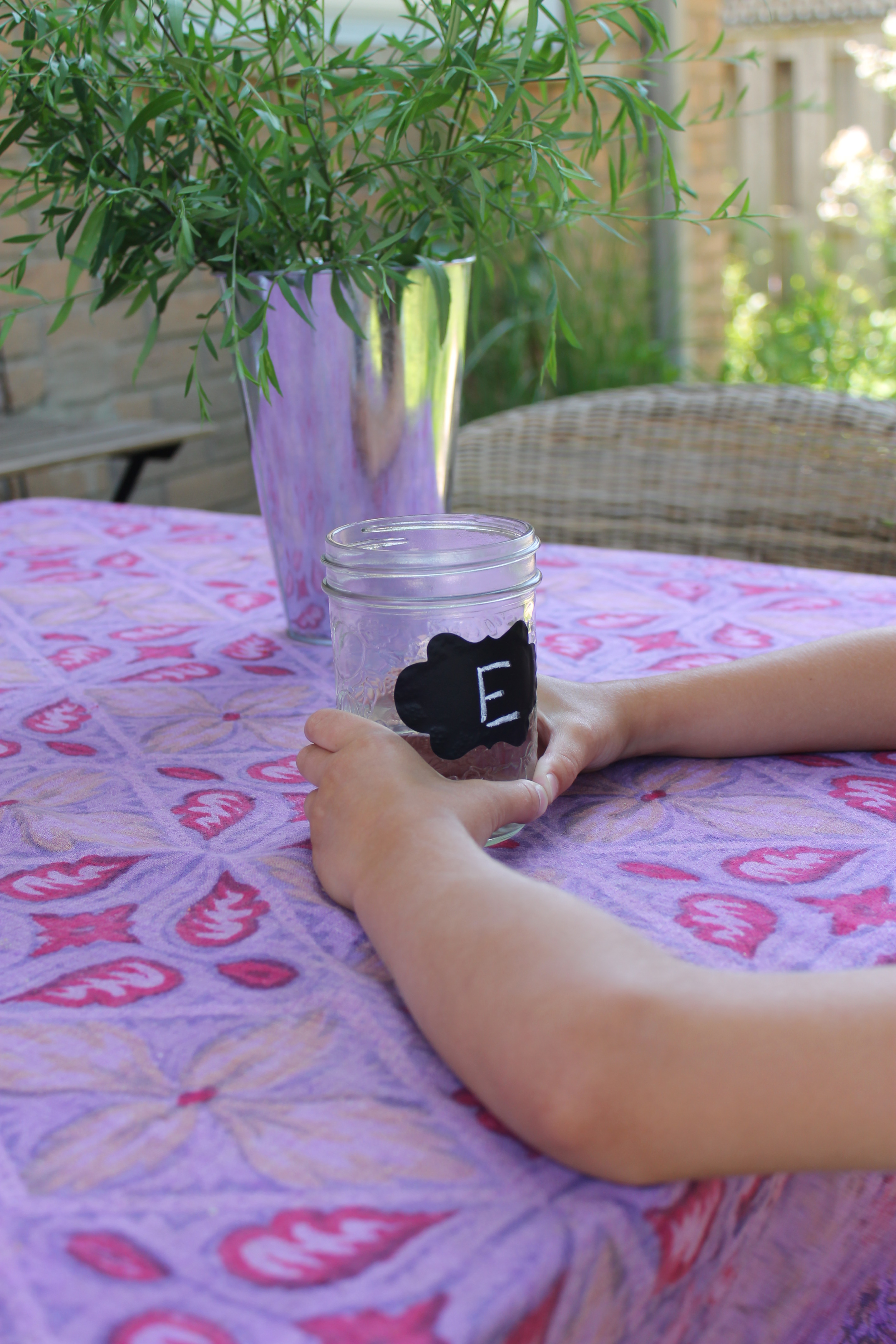 Our glass drink dispenser gets almost constant use during the summer months. Whenever we have company I fill it with ice, water and lots of lemons, limes or seasonal fruit. It looks pretty and it's an inexpensive way to serve drinks.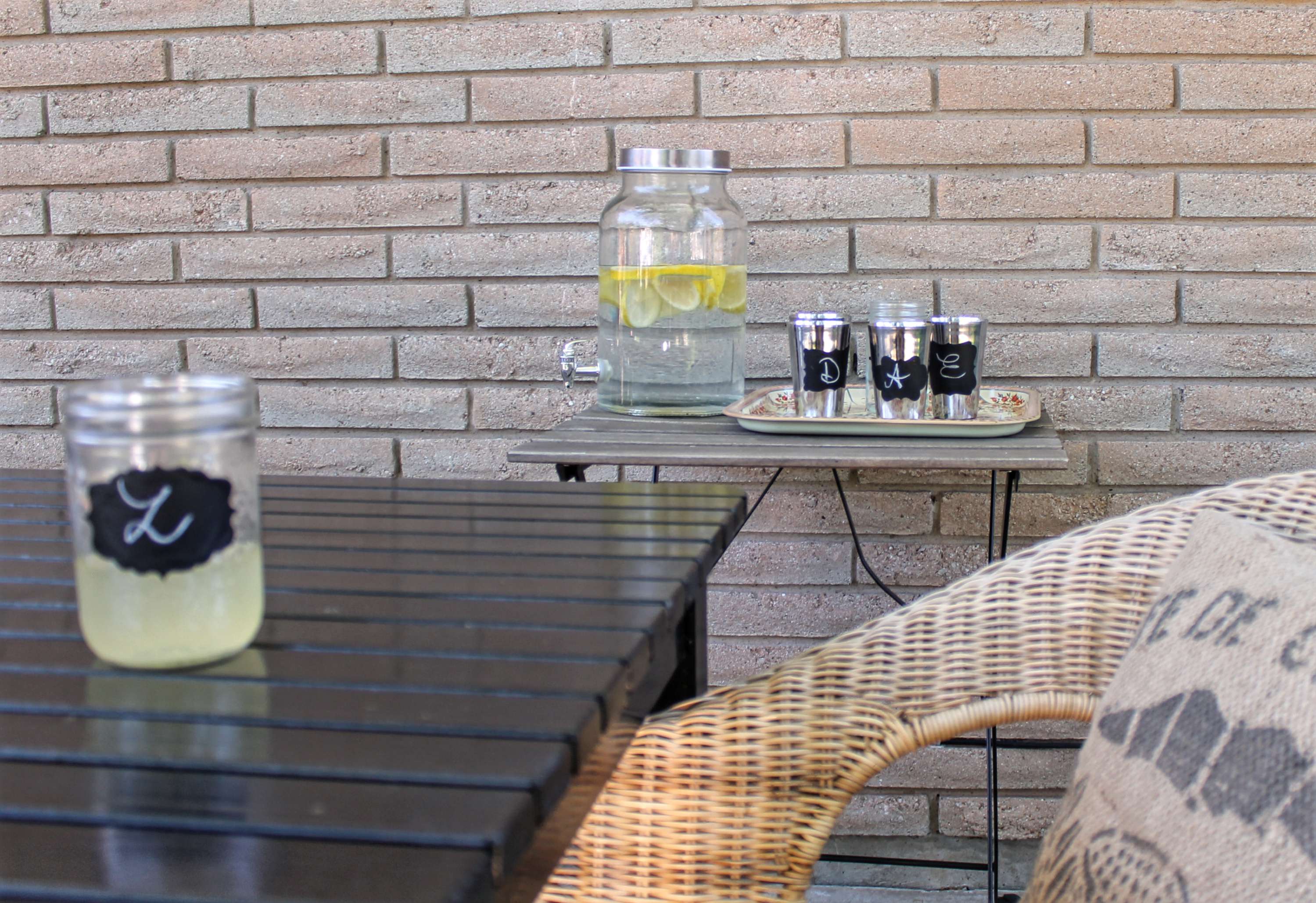 I also keep smaller litre sized refillable bottles with flip-top stoppers filled with water in the fridge. This is a small thing but it means that we drink less sugary lemonades and pop and more water or homemade iced tea.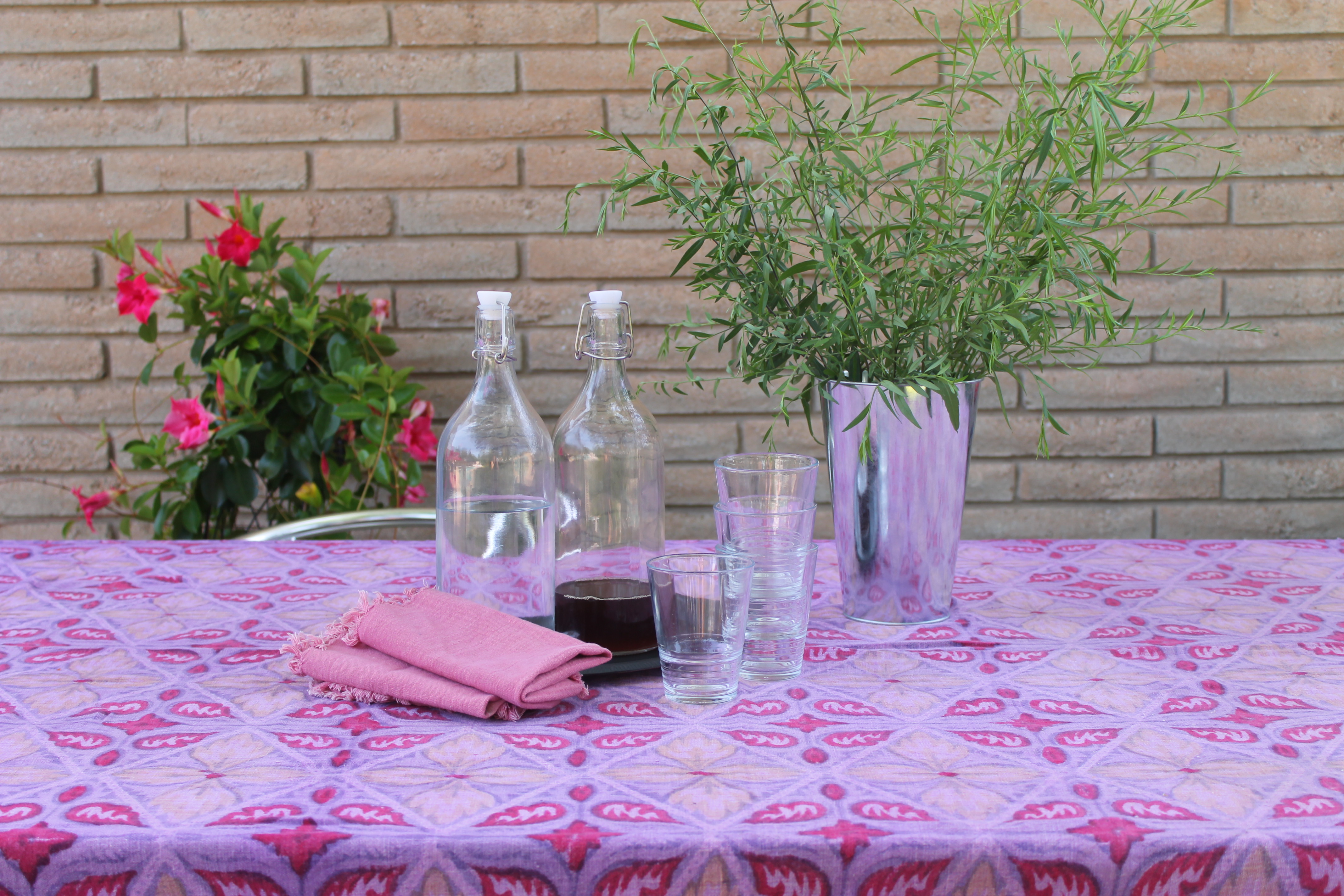 When we renovated the house we overhauled the main floor bathroom because it was disgusting (the shower was a cat's litter box for starters) and a poor use of space. We removed the shower to make more floor space and this serves as the pool change room as well.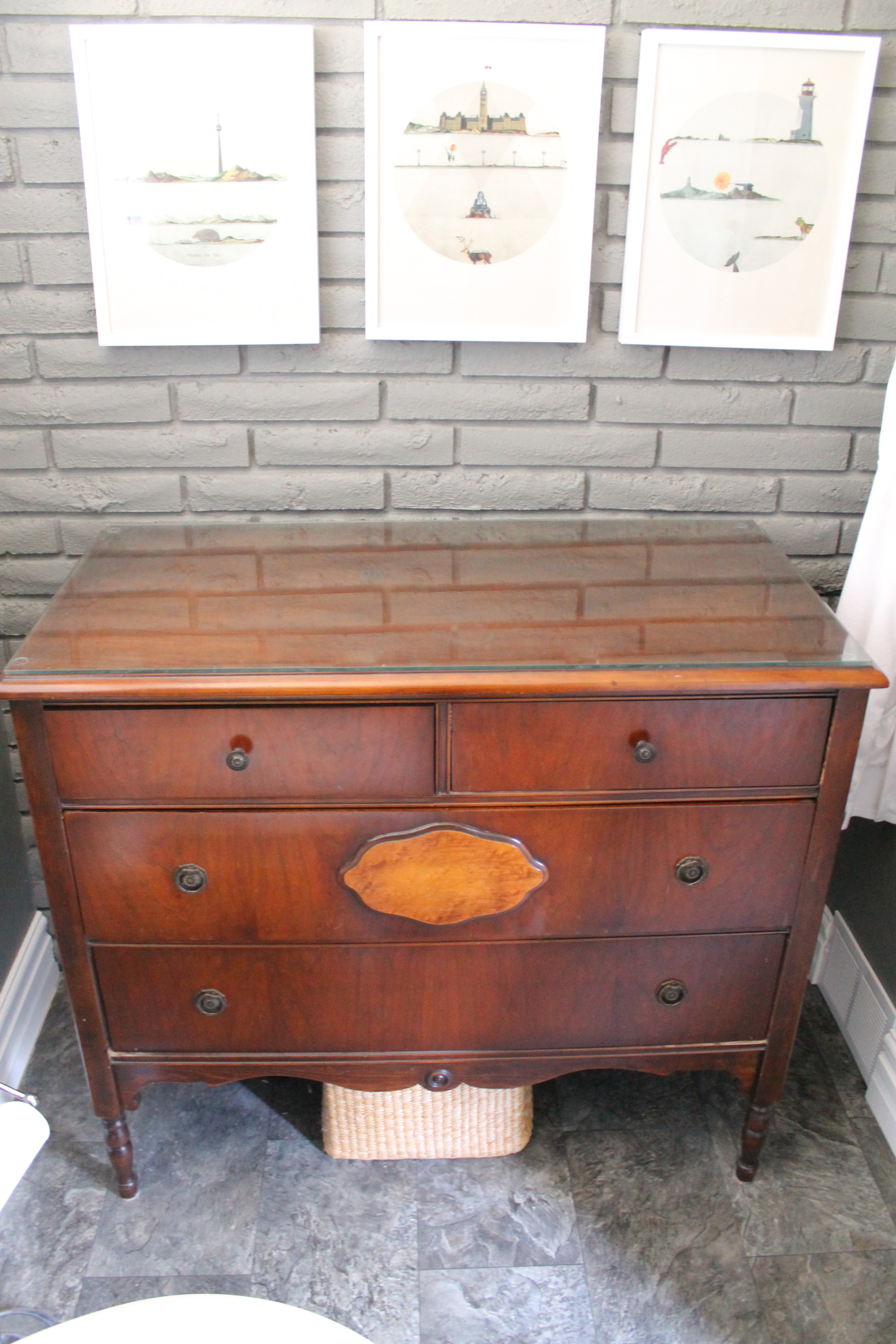 This bathroom is right inside the backdoor so it gets all the pool traffic. It's all wet feet and drippy bathing suits. We contemplated installing tile here but knew from experience that grout discolors when water sits on it too long and I was concerned with the tile being slippery when wet. So we installed vinyl floor. It's one solid piece so there are no seams for water to seep into. It's easy to mop up and there's no maintenance. It's no one's dream floor but it was cheap enough that we won't feel guilty ripping it out in a few years when the kids and their friends are a bit more responsible.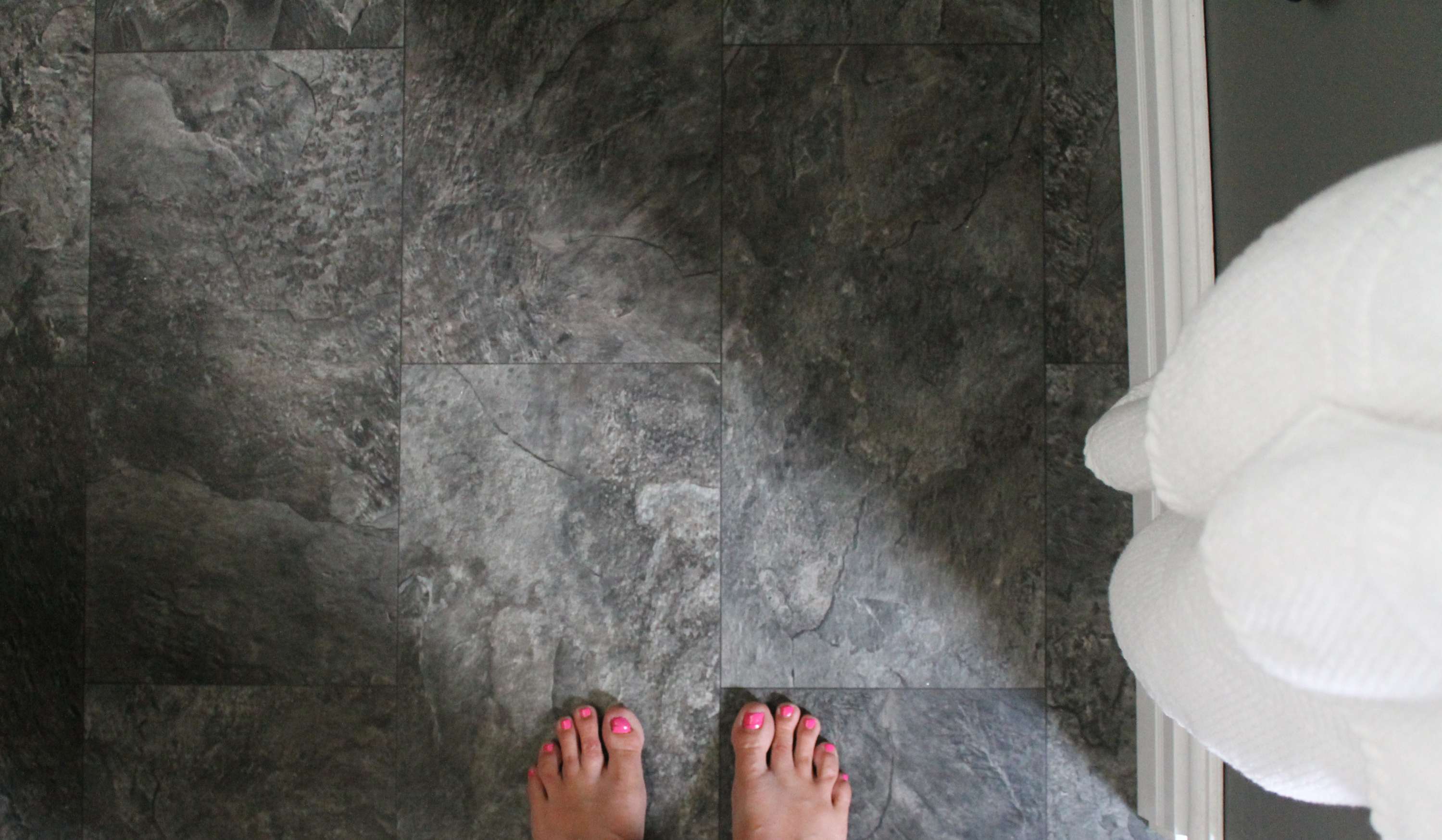 Recently we (who am I kidding, it wasn't me, it was all him – I don't even know where the drill is kept)  installed these handmade wood hooks; perhaps the sight of them will encourage swimmers to hang up their wet bathing suits and towels. So far it's going well, I hope the novelty doesn't wear off!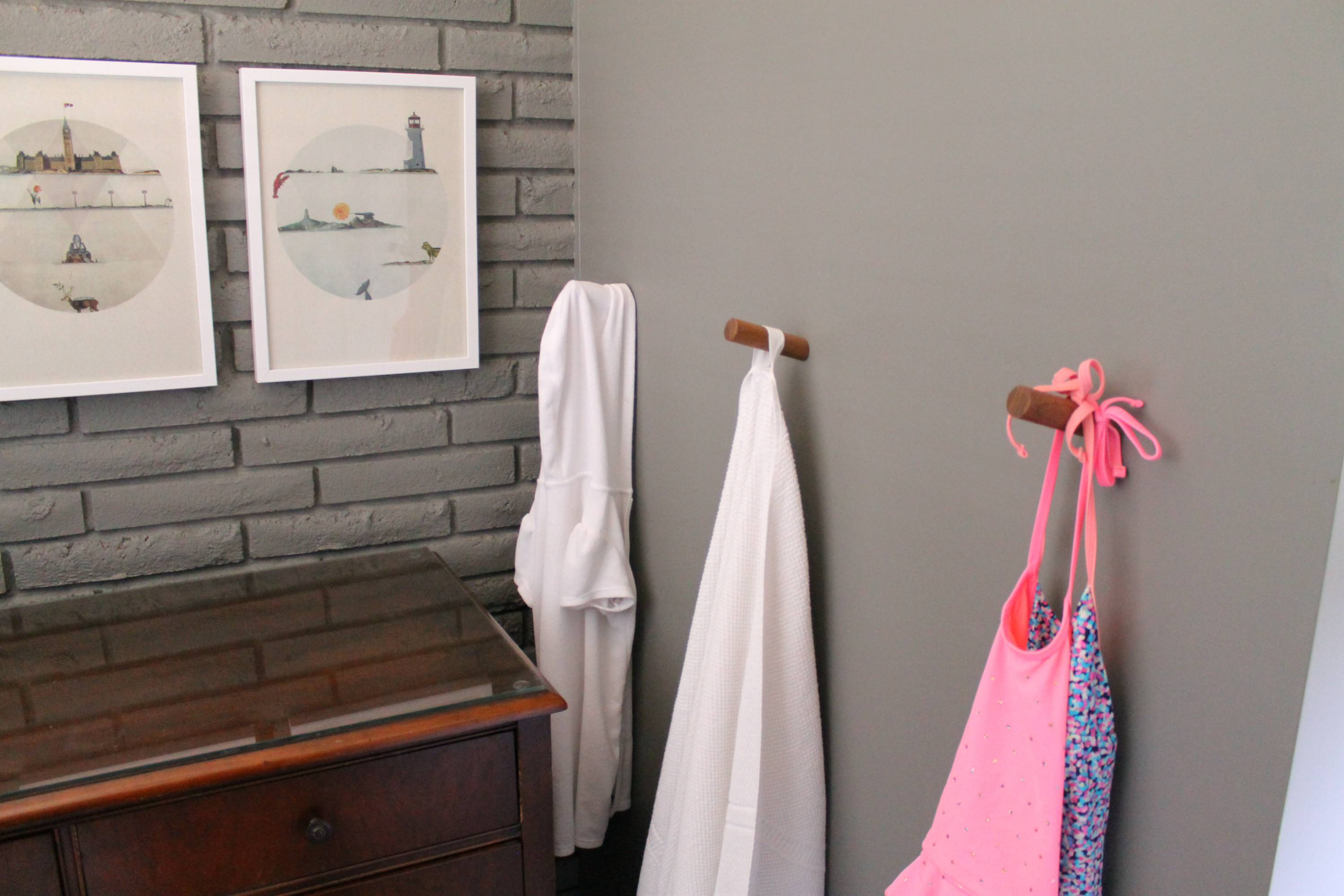 4.  I love the look of white towels in the bathroom. While it makes the room look clean and pulled together, I've noticed that my all white towels have started to look grungier in the summer months. It's like the perma-dirt that doesn't come clean from the knees of my children have also become embedded in the towels. I'd made it my life's work to discover the perfect towel – soft, but not too fluffy, absorbent but fast drying. My search ended when I found the Frajen bath towel at IKEA. I was skeptical at first but once I got them home and washed them a few times I was a believer. Plus, they cost only $6.99 and come in a bunch of colours. I love them more than chocolate (just kidding). I bought the grey ones thinking the dirt wouldn't show – I'm sure it's still there, I just can't see it and that's good enough for me.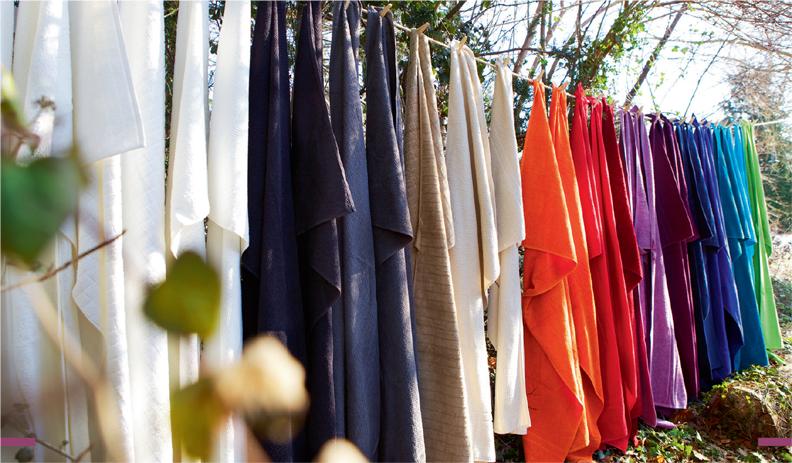 5. This last sanity saver isn't for the kiddos. Pre-mixed cocktails from the liquor store can be poured into a beautiful glass and presented to your guests as though you made them yourself. Shhh. I promise I won't tell. I'll also enthusiastically pretend to be impressed with your bartending skills if you serve me one!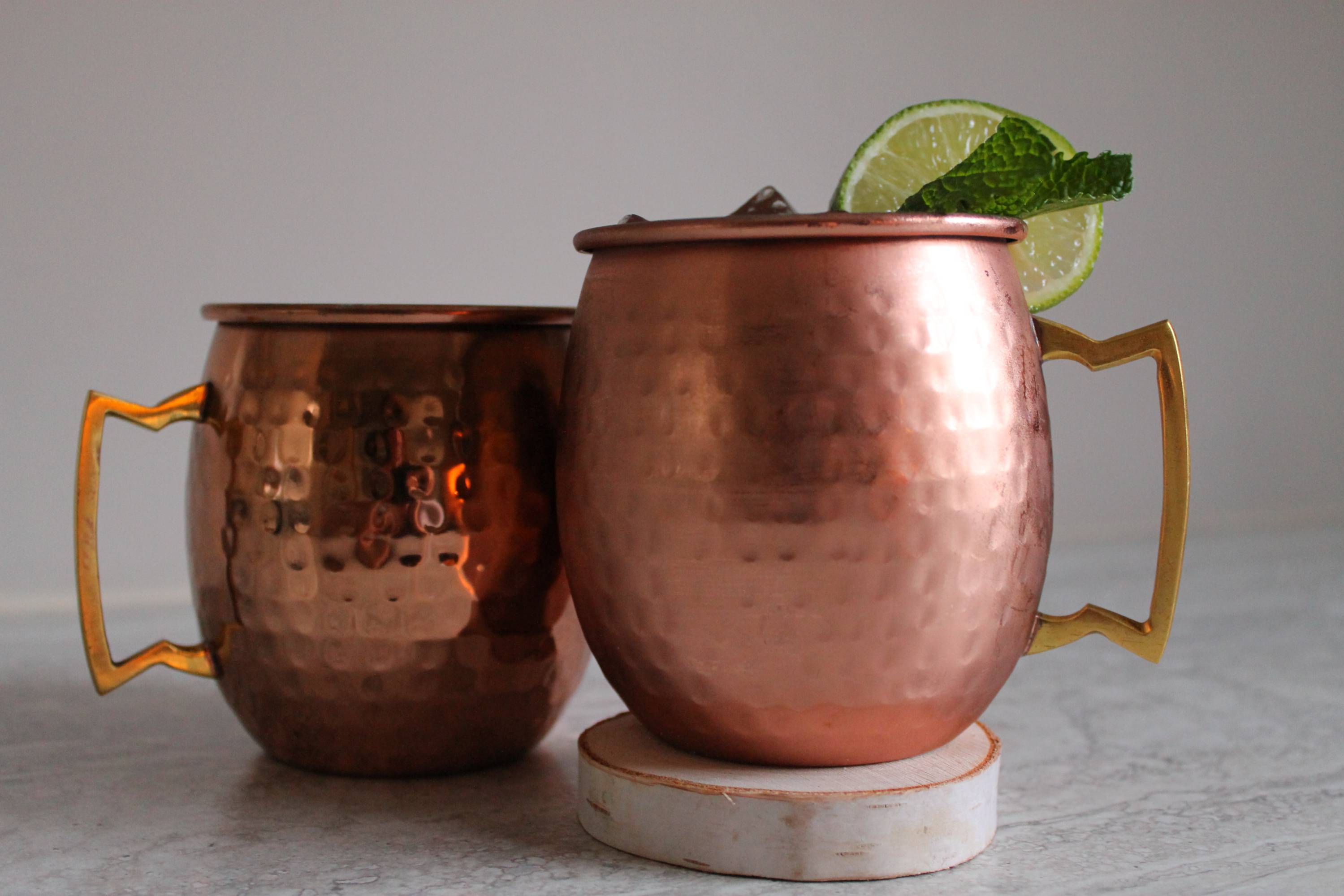 Cheers!