This is a bittersweet story of how we lost our sweet old pup and gained a living room rug. It's definitely not an equal trade off or one that we planned on, but real life is full of unplanned and unpleasant moments.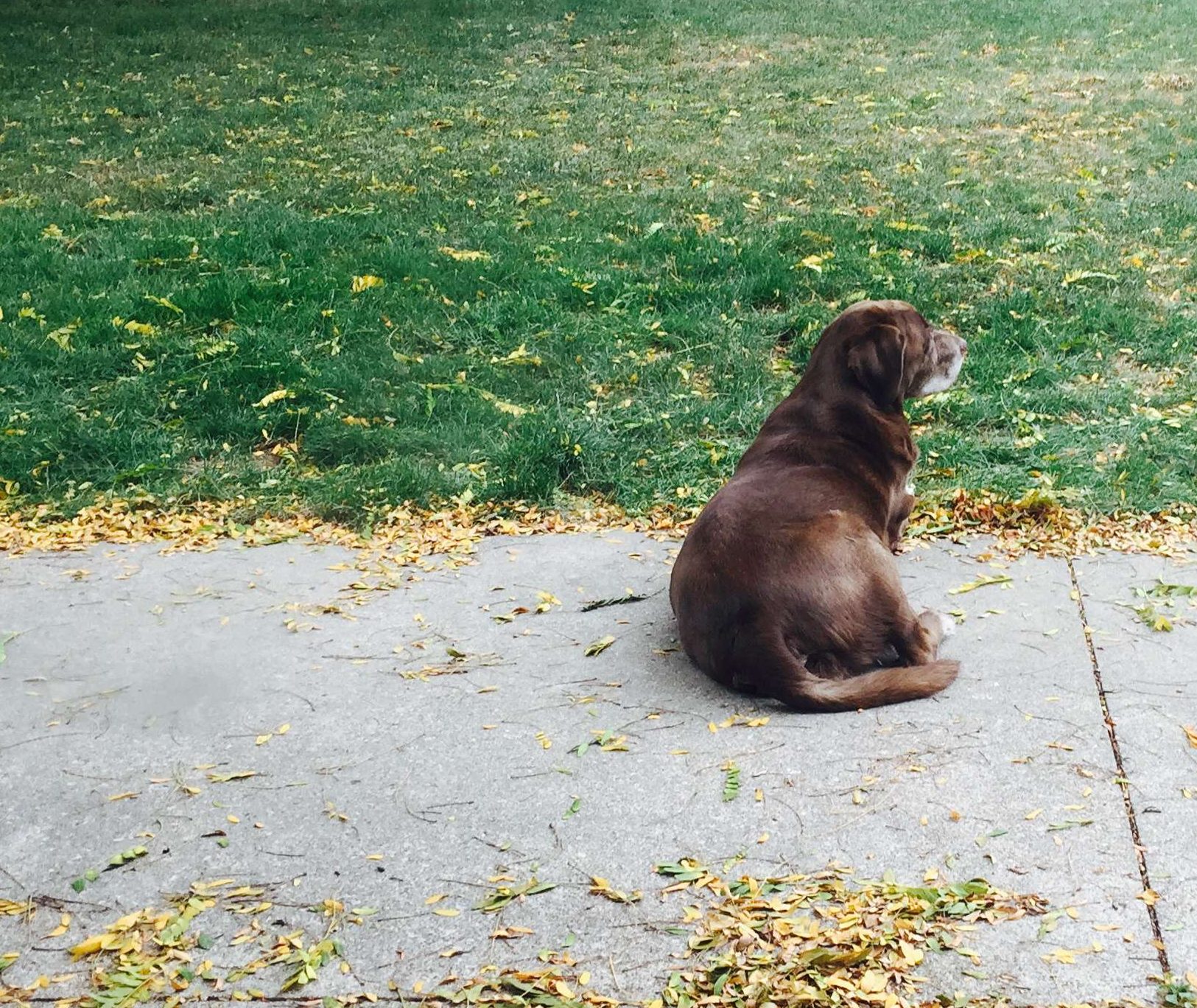 In his 13 years with us, our dog Obie, who loved to eat and chew, ruined three area rugs. While ruining carpet was his specialty, he also had a knack for chewing shoes, gobbling up baby socks and making nests from clothes pulled from the laundry pile. He once ate an entire cookbook. He left the coil spine on the kitchen floor as proof he did it. Ironically, there was nothing he loved more than laying on carpet, but since he had eaten most of ours this was something he didn't get to do very often. He would find even the smallest scatter rug or bath mat and curl himself up on it. Then he'd try to eat it. Which is why we've found ourselves without a living room rug for the past 2 years. A few weeks after Obie died, my husband said to me "I guess we can look for a living room rug now." We both got teary-eyed at the memory of him and how he would have loved a new carpet!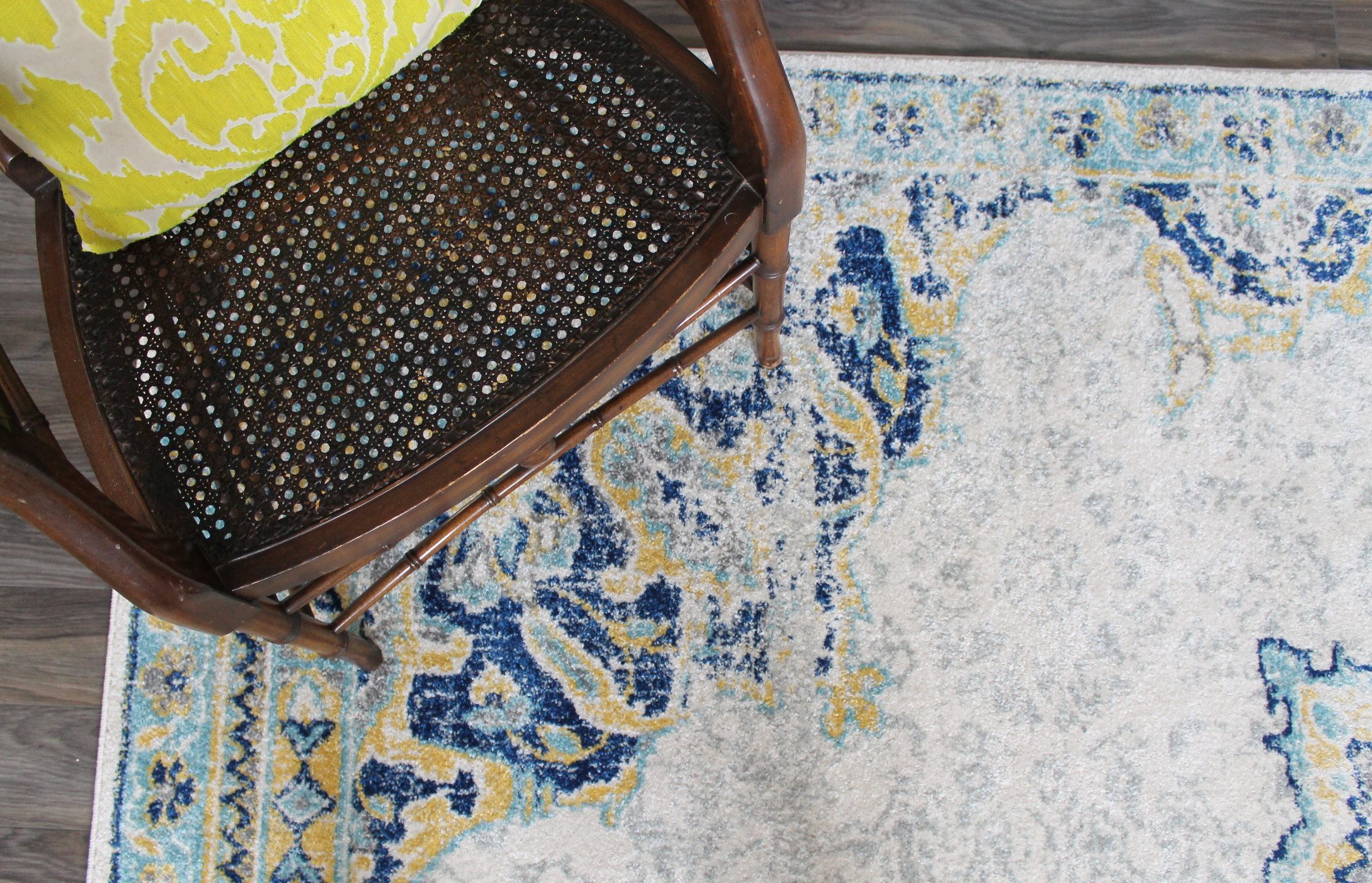 I had recently worked on a project where we ordered rugs from Rugs USA. This was my first time buying carpet online and it was a great experience. The pictures of the rugs are very clear and true to life so what you see online is what you get. We looked here first and found exactly what we wanted. We live close to the border so I was able to take advantage of a great sale with free shipping and had it delivered to our U.S. mailbox. I know there are Canadian sites that sell rugs but I haven't found the selection and price  comparable – even with the exchange.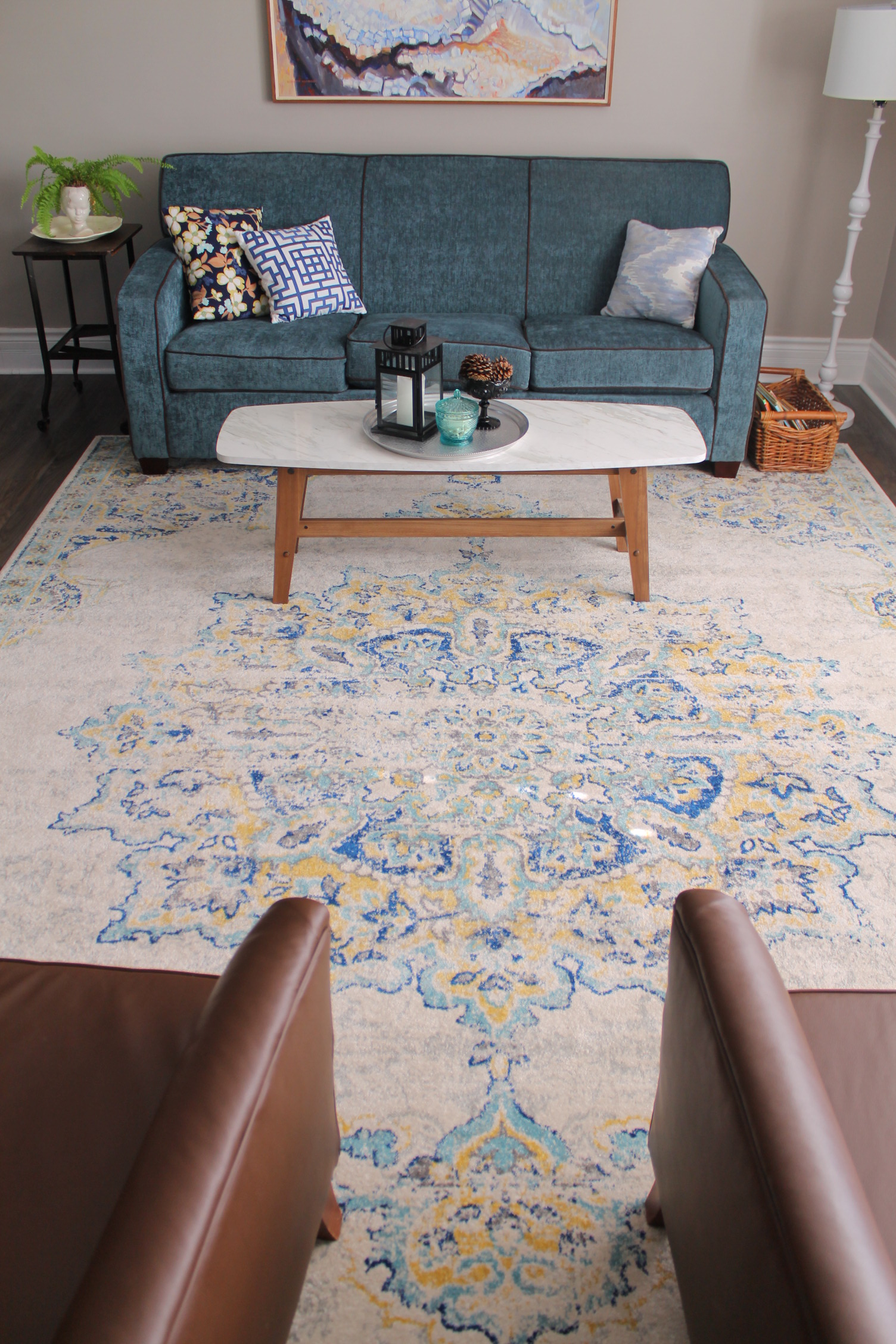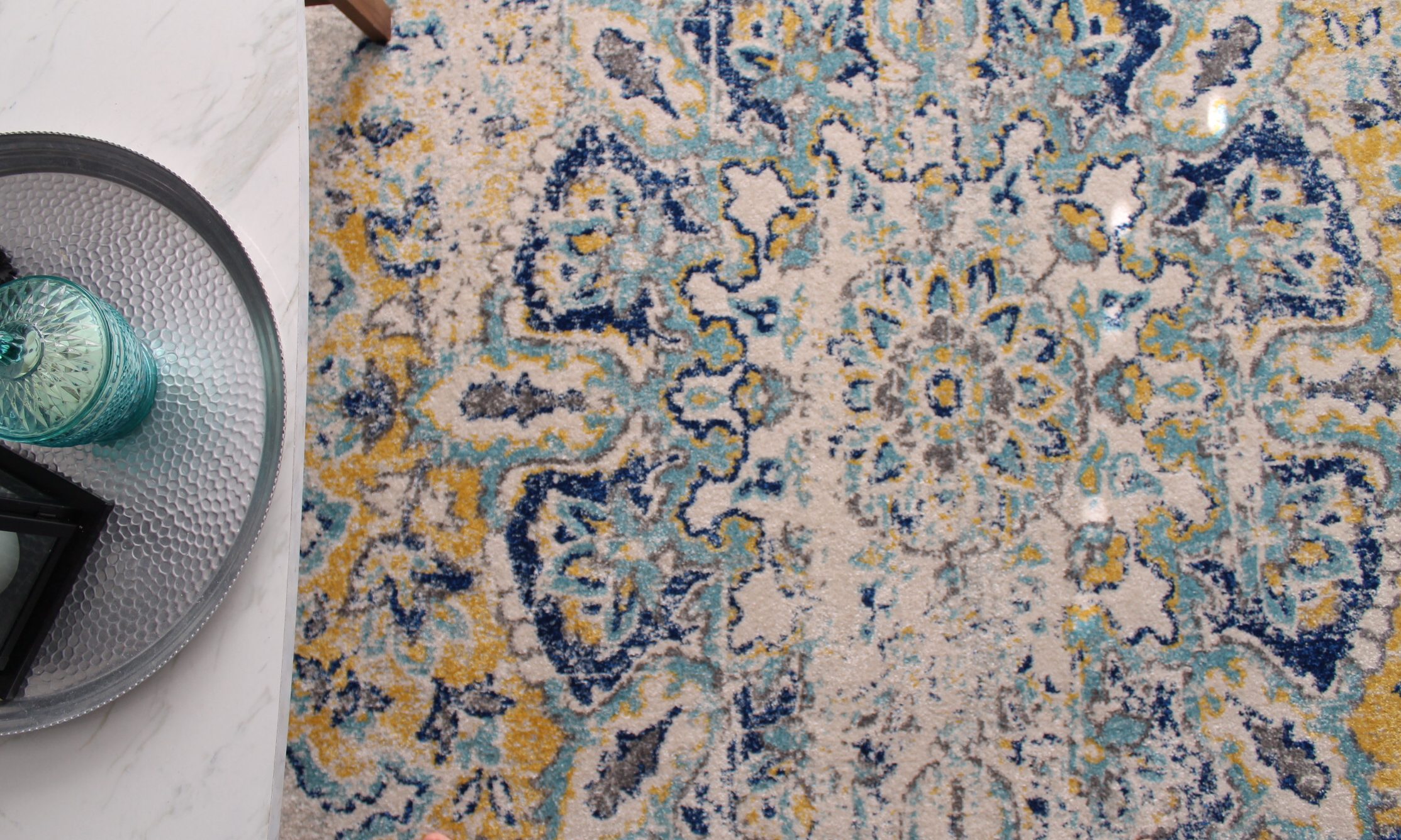 I love our new rug and I know if Obie were here he would too. He would also be trying to eat it!  Often, as I walk through the room, I think of him and how much he would have enjoyed it and this brings a smile to my face.