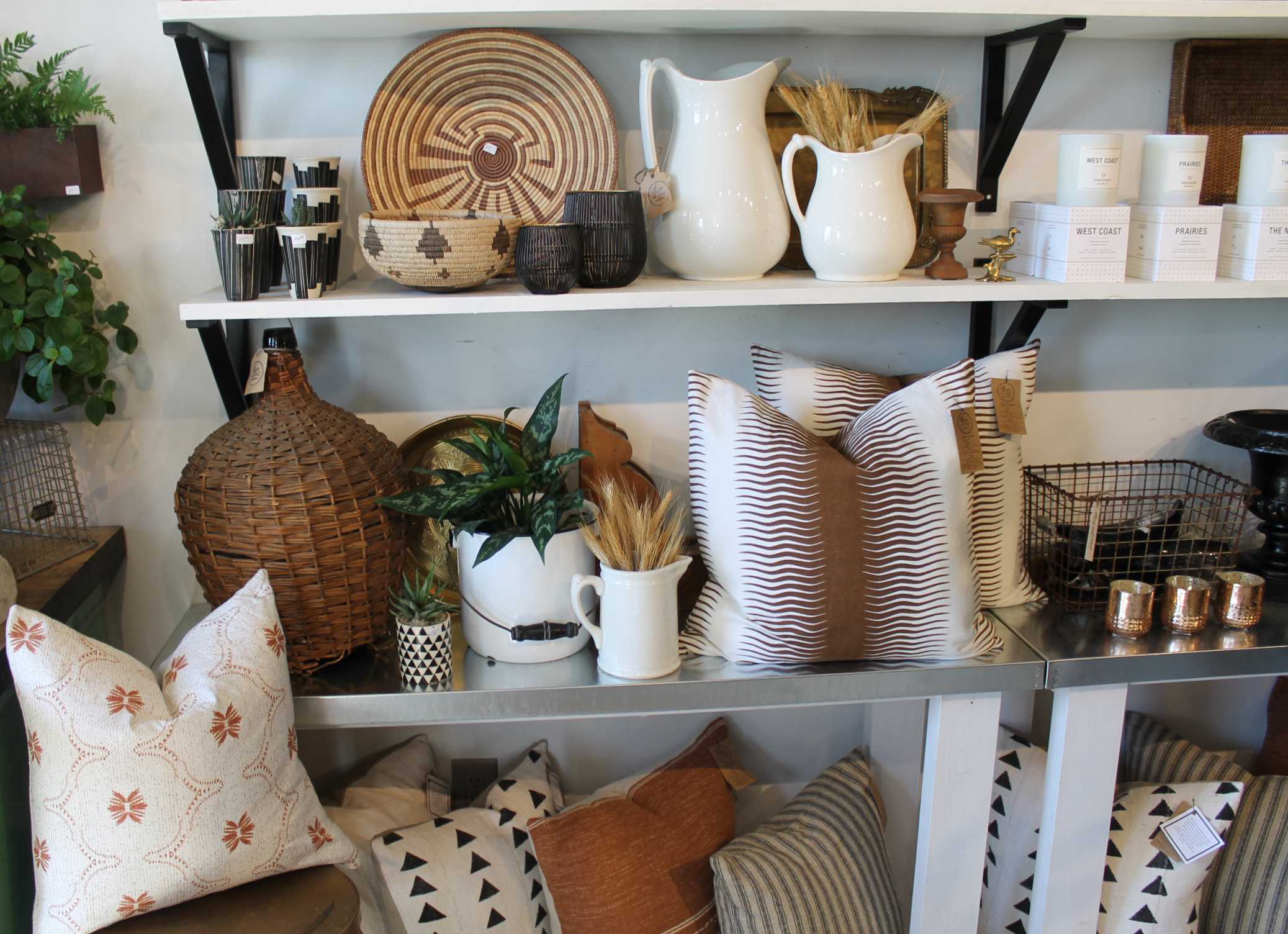 In the small southern Ontario town of Fonthill, blogger, curator, collector and seamstress Meg Gizuk runs Oliver & Rust – a decor and lifestyle store bursting with personality and style. I sat down with her last week to chat about the changing seasons and the easiest way to bring autumn into your home. Here are Meg's favourite ways to warm up your space and celebrate fall.
Change your pillows.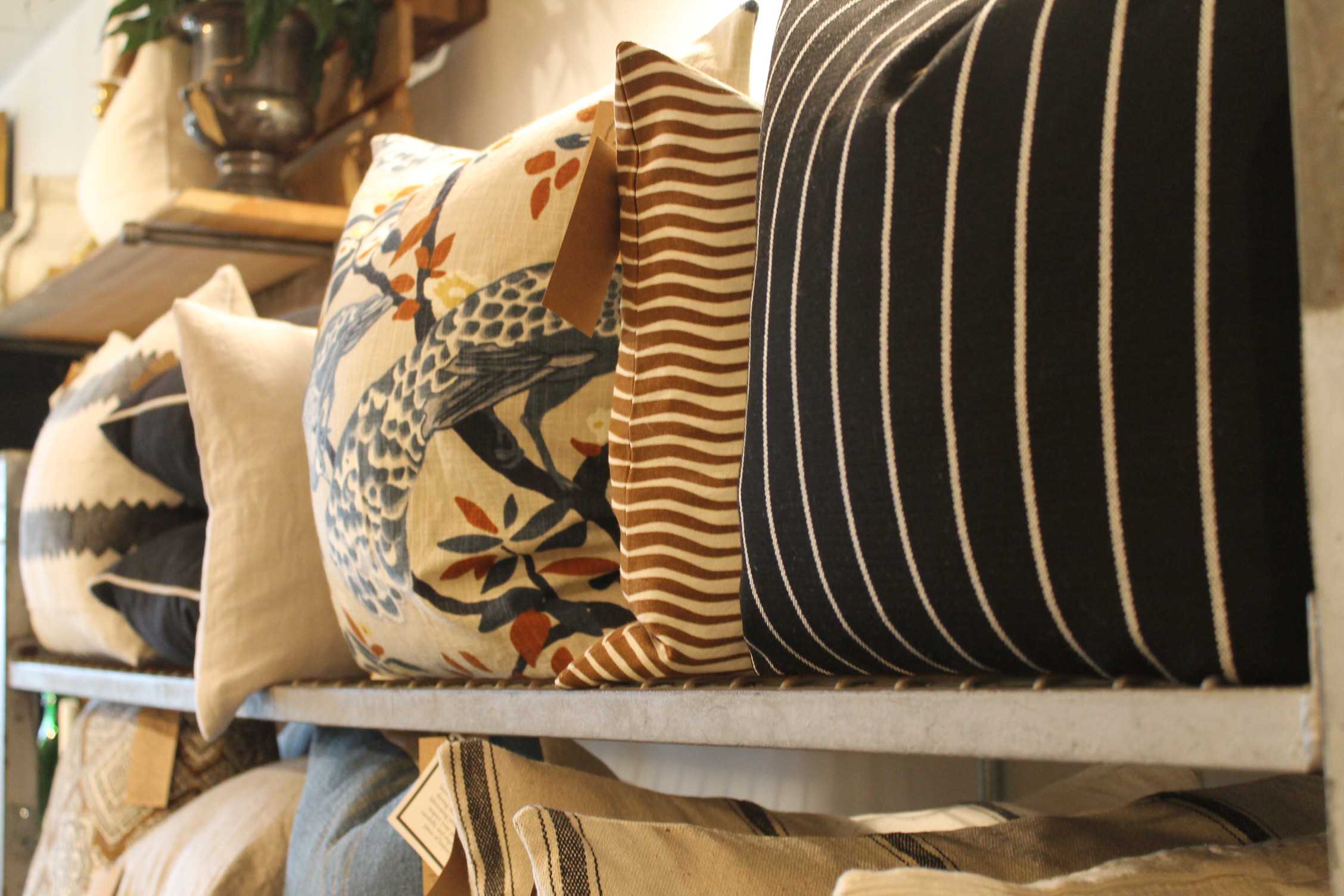 Give any room a lift with the addition of fresh, seasonal pillows. Meg and her staff hand make all the pillow covers in her shop from new and vintage textiles. It's hard not to get excited about the vast collection of colours and textures. Pile a few of these beauties on your sofa for instant autumnal coziness.
Add a plant – or 10.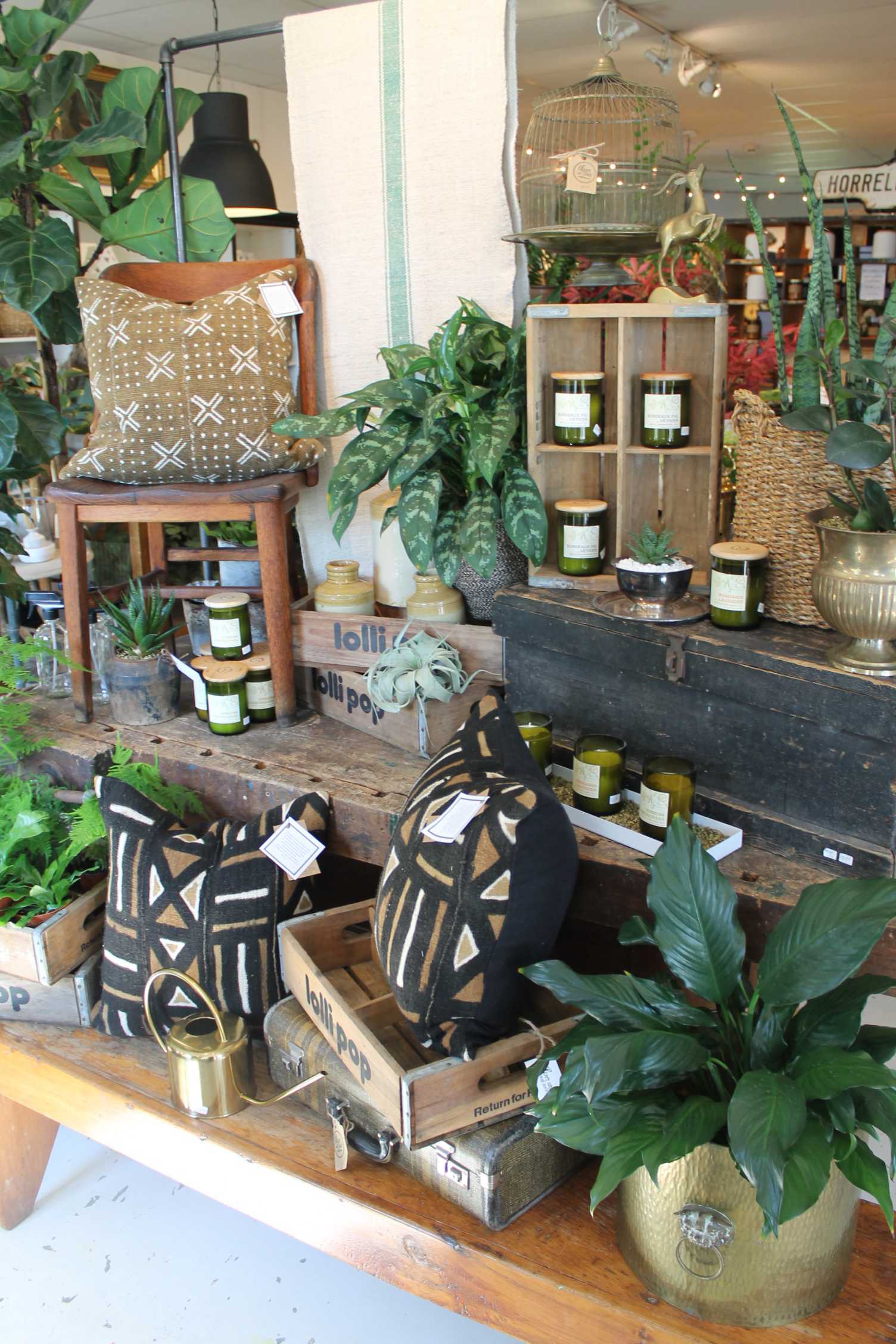 Cheaper than a venti Pumpkin Spice Latte, house plants like the red toned autumn fern and the dark green button fern add depth to your fall decor. House plants can change with the seasons with a simple switch of a pot. Pop your plants into terracotta, brass, wood or wicker containers for a look that works all season.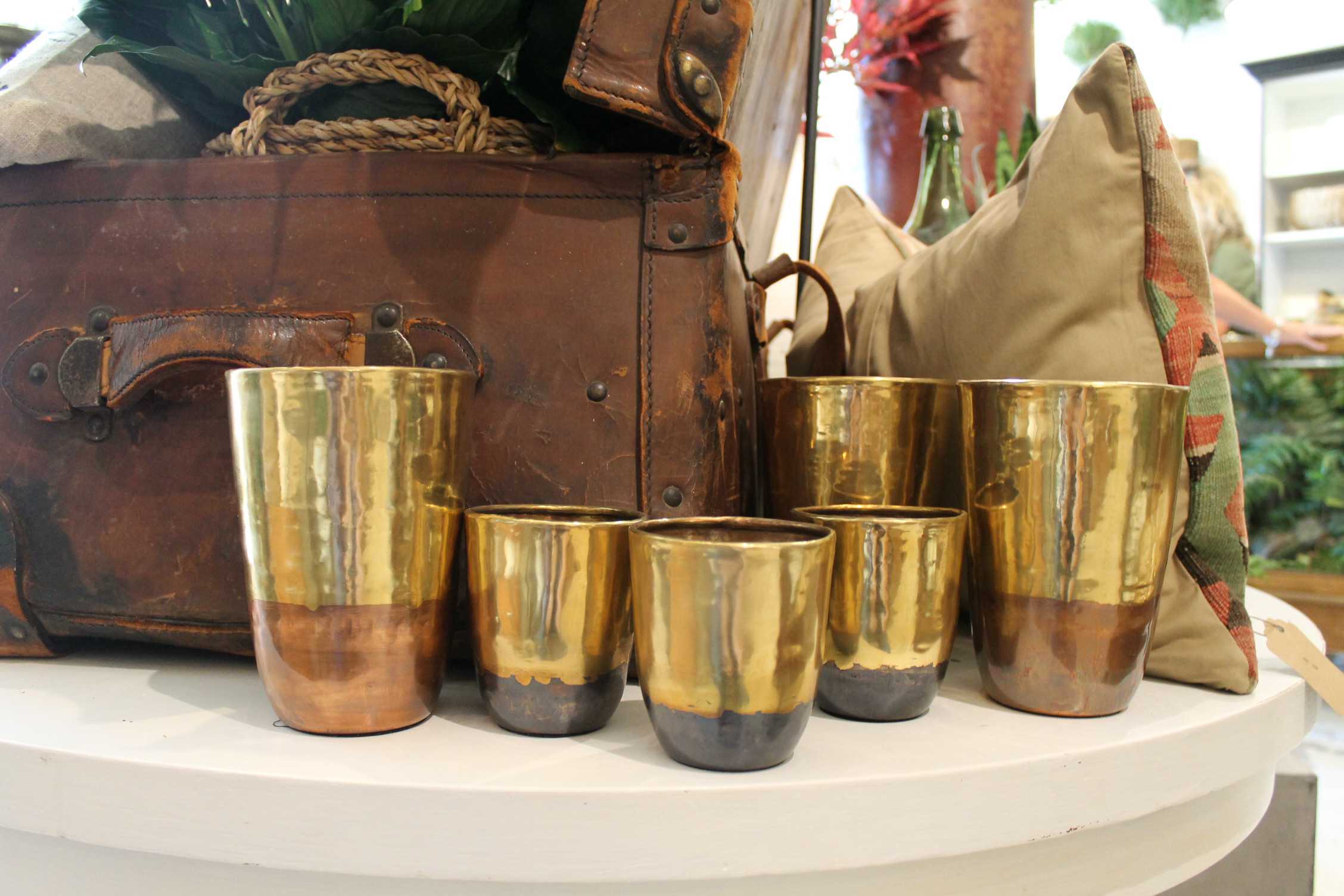 House plants are cheaper than seasonal bouquets, last longer and help clean the air. It's okay if your thumb is less than green! Even if you only get one season from your plant baby you can toss it in the compost when you're done with it and feel good knowing you didn't resort to buying velvet faux pumpkins to get the fall feels.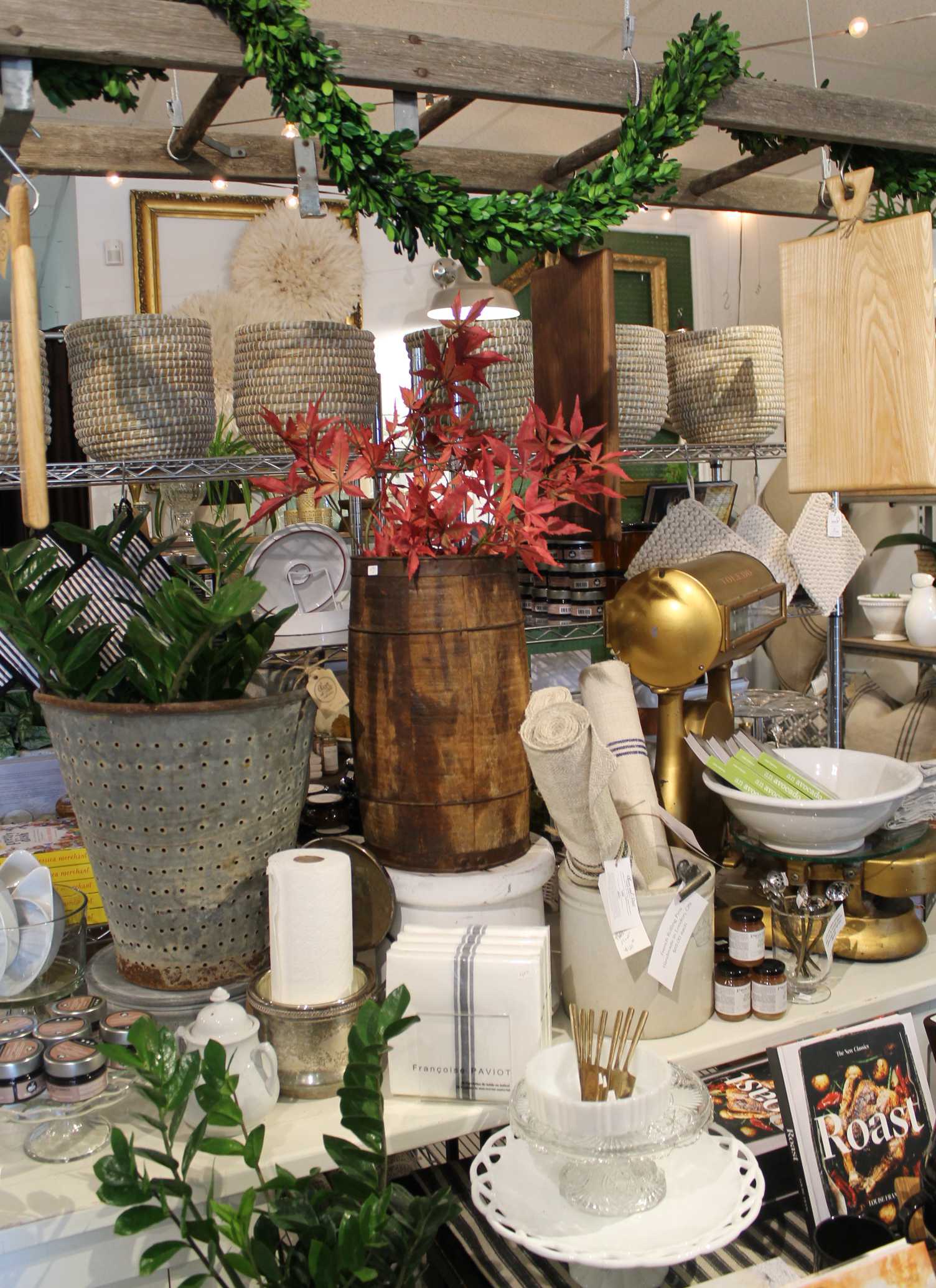 Take your cues from nature.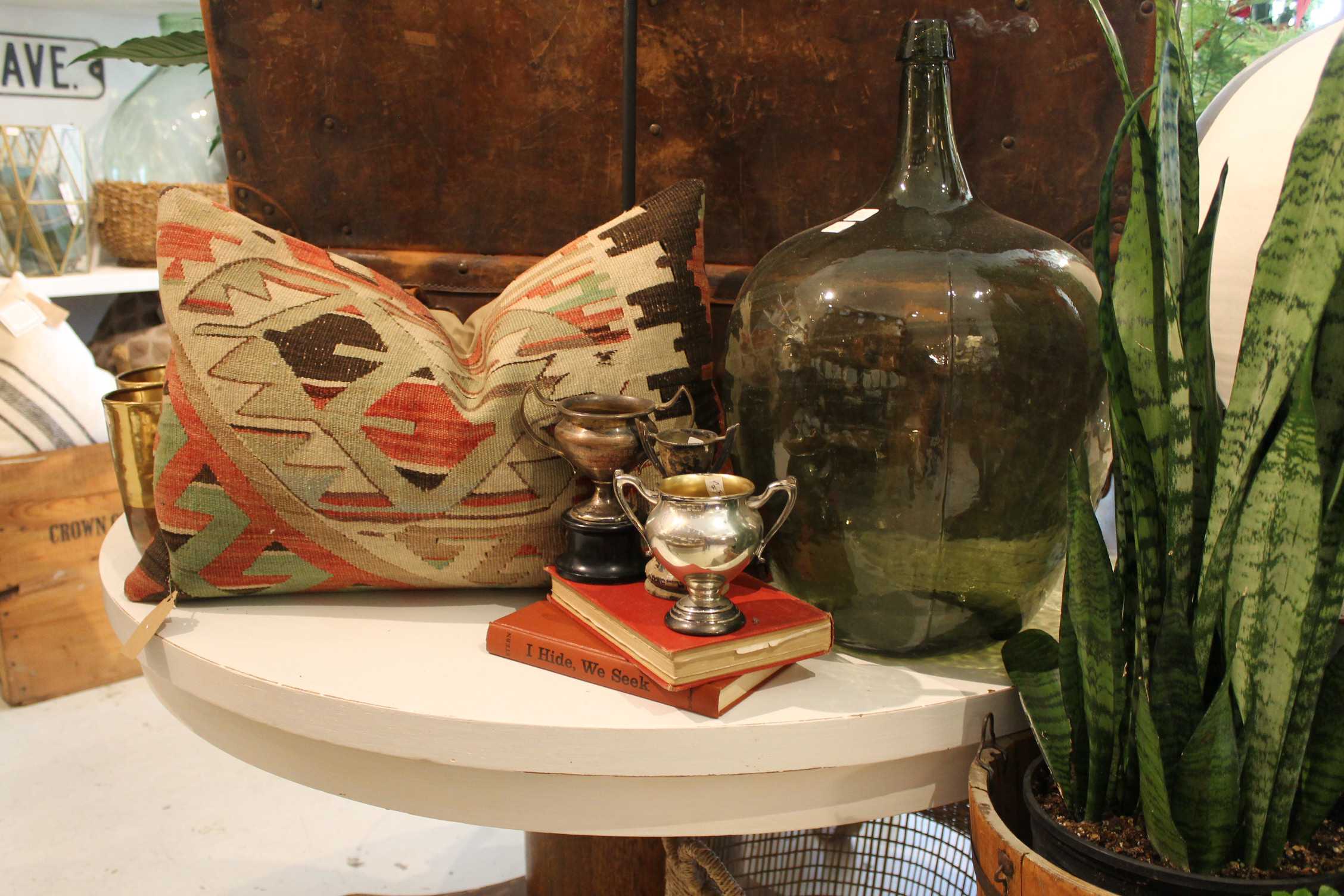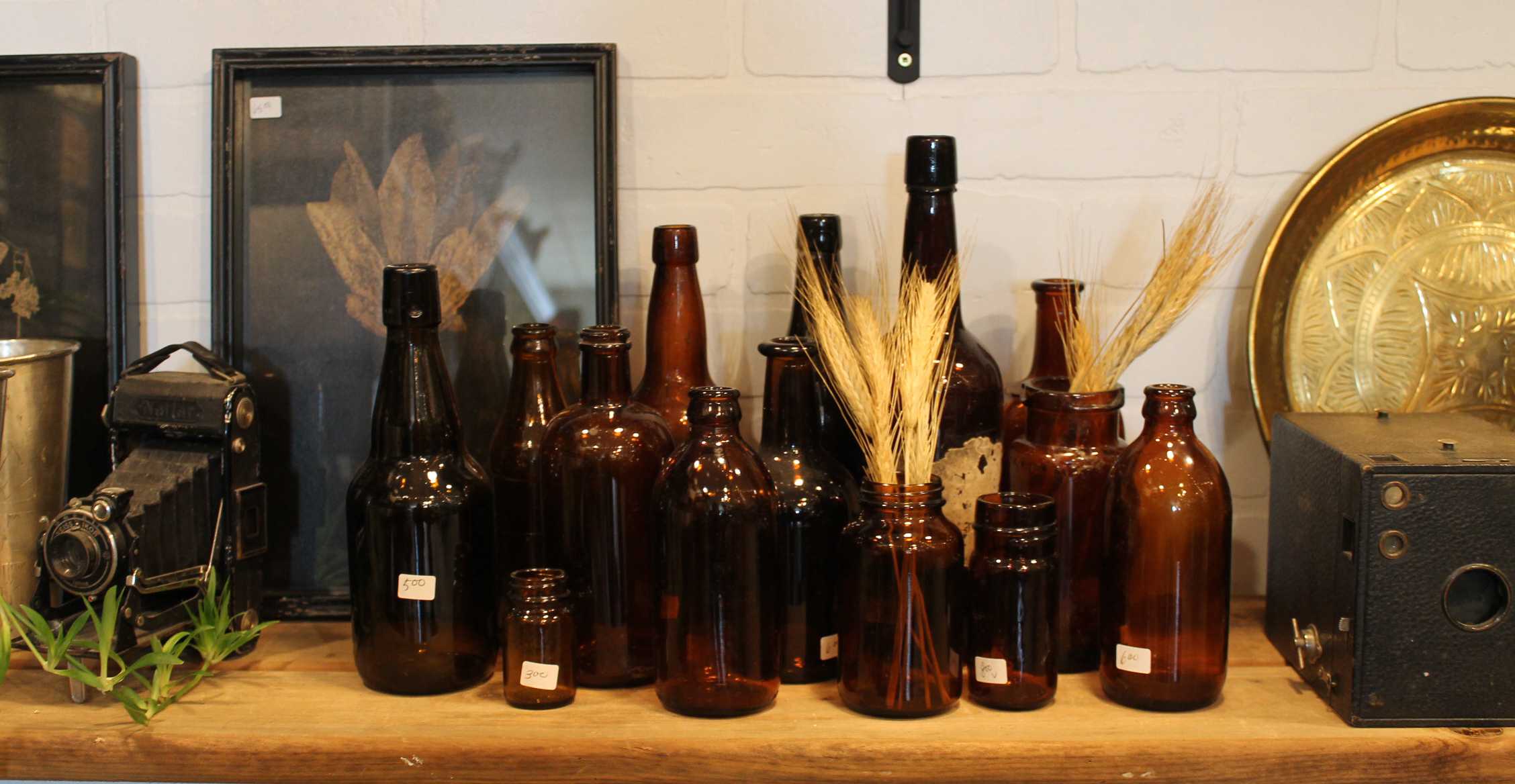 The trees have it right – turn up the rust, copper, brown, orange and red in your space. Don't be afraid to pair these traditional fall colours with what you already have.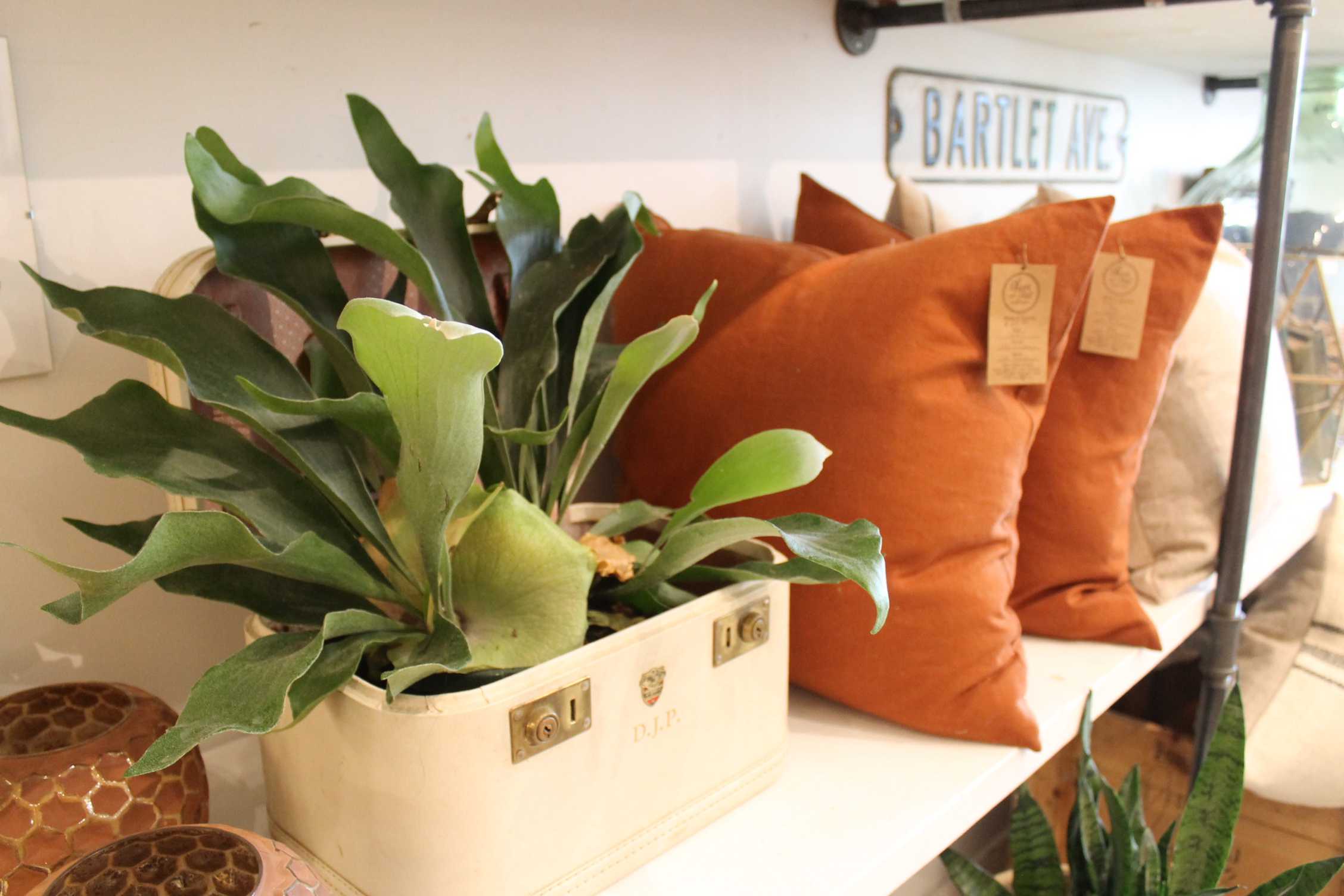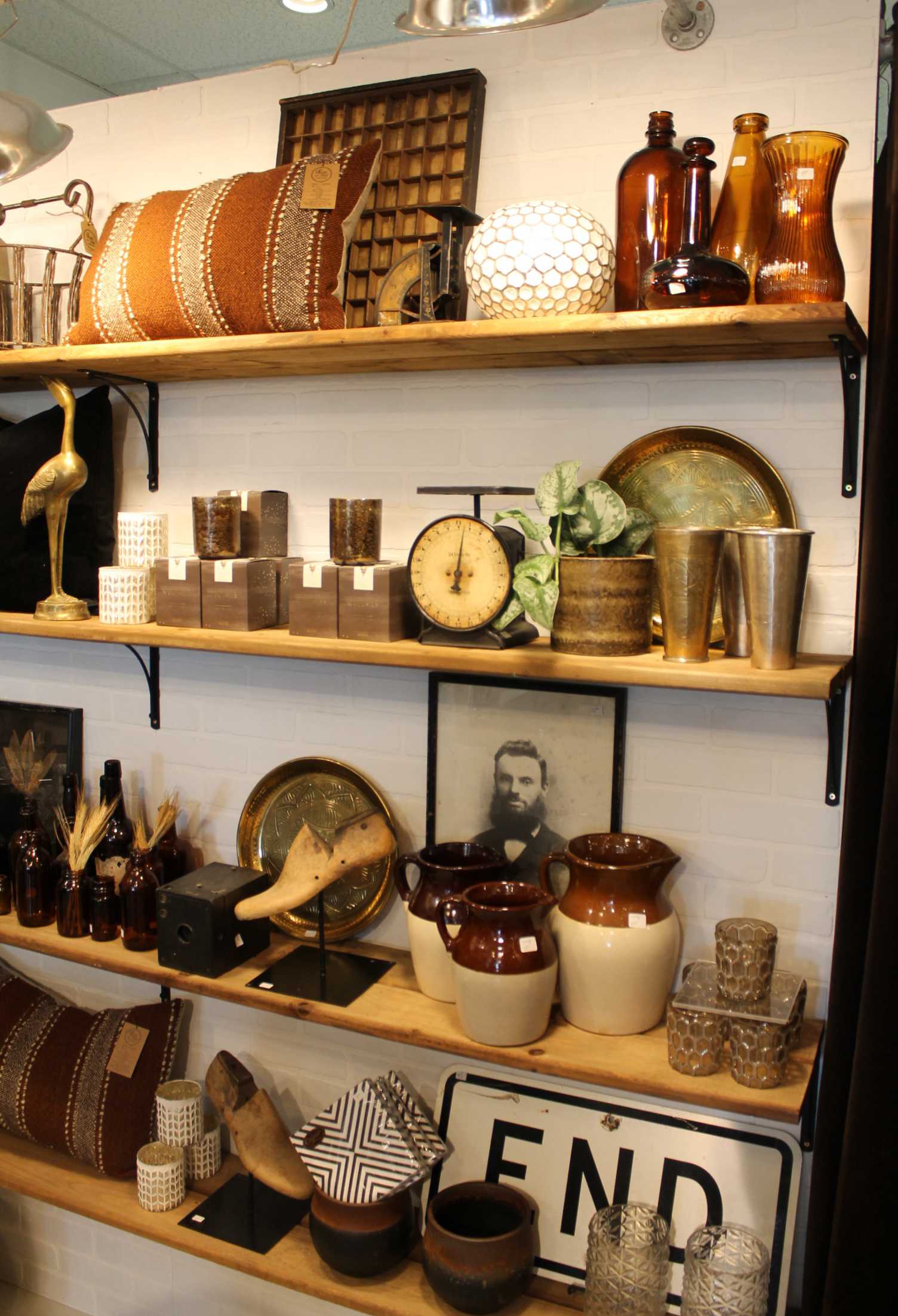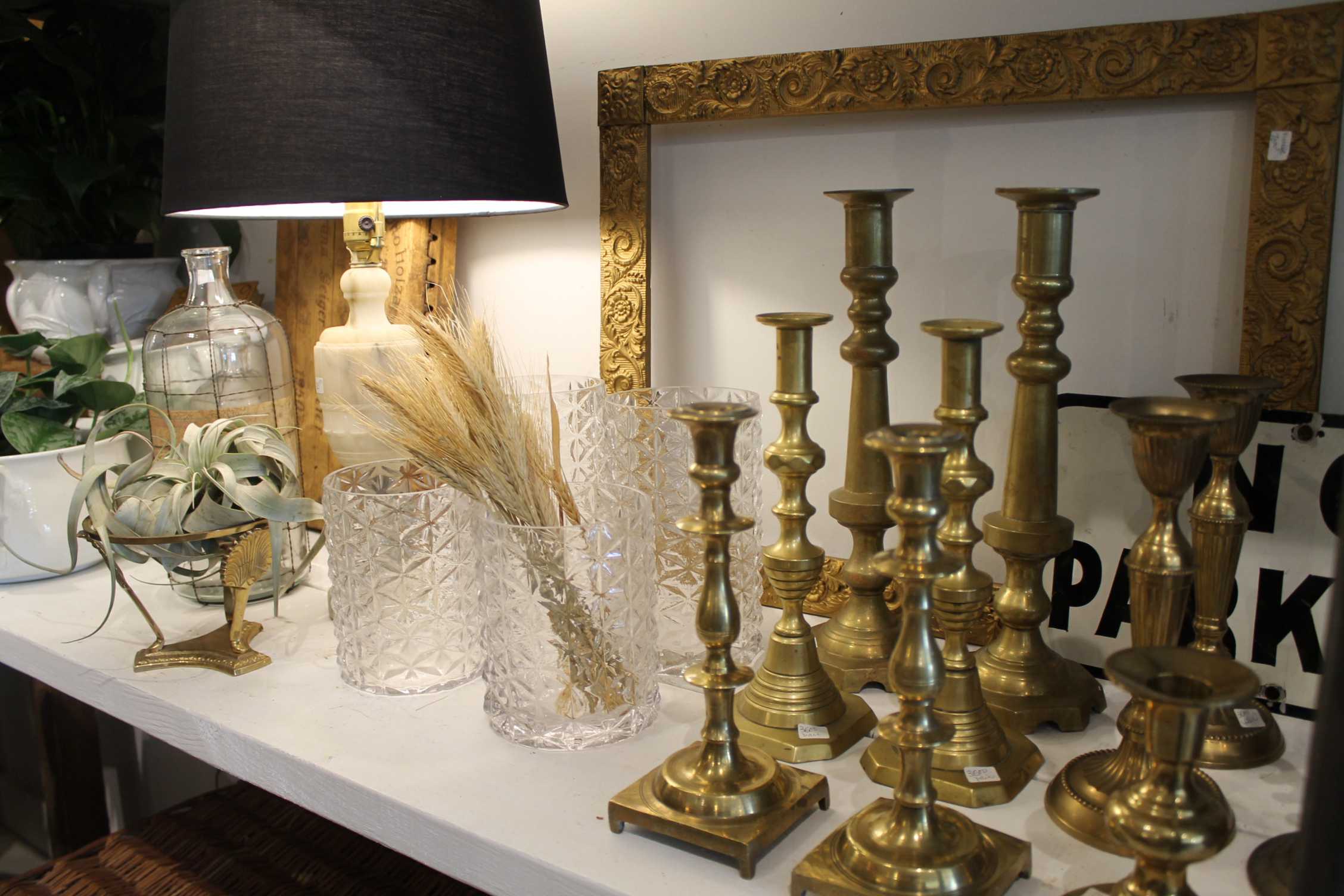 Don't take it all so seriously.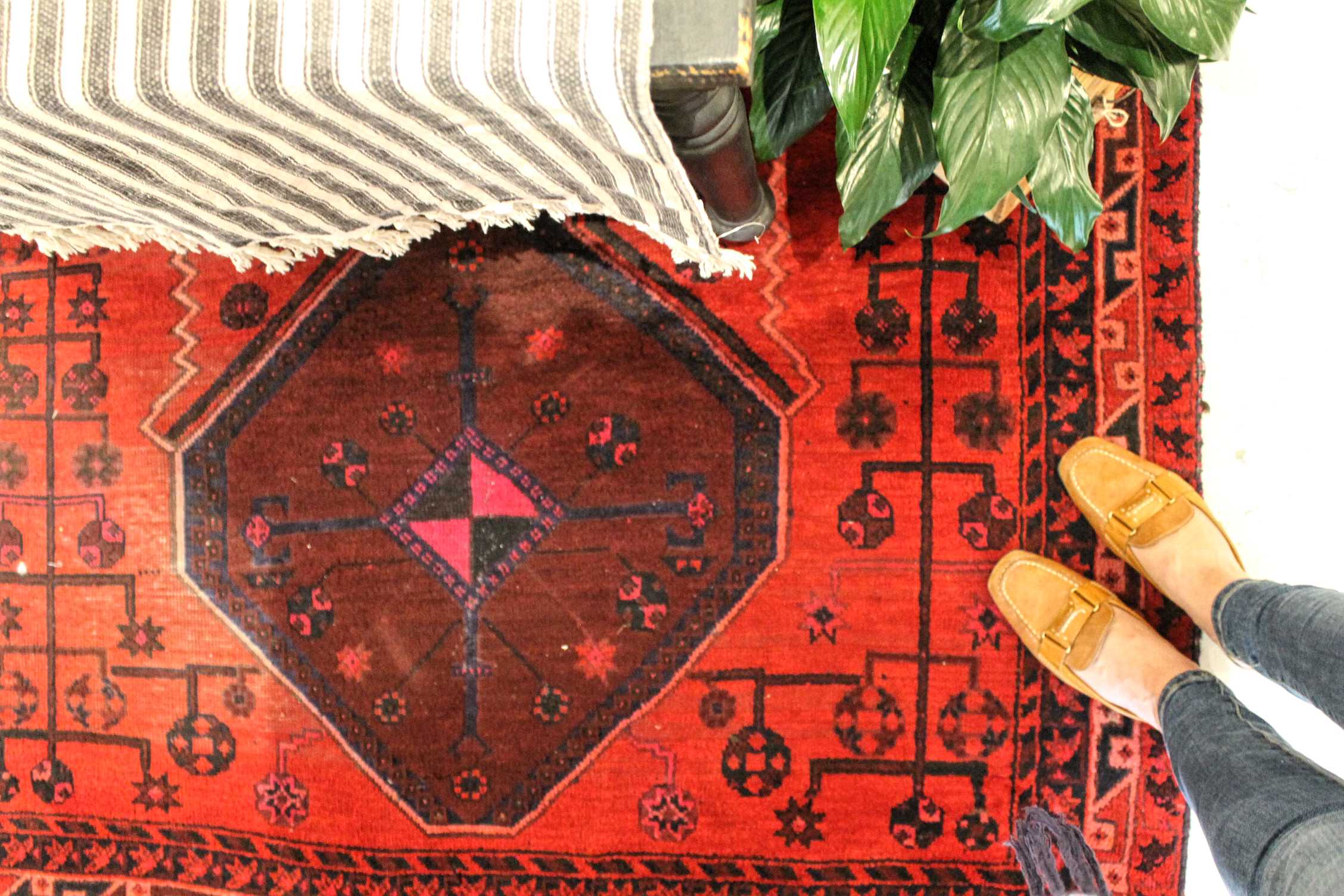 Your home is where you live and and it's all about your personal style regardless of the trends or seasons. So make sure your home is filled with the things you love.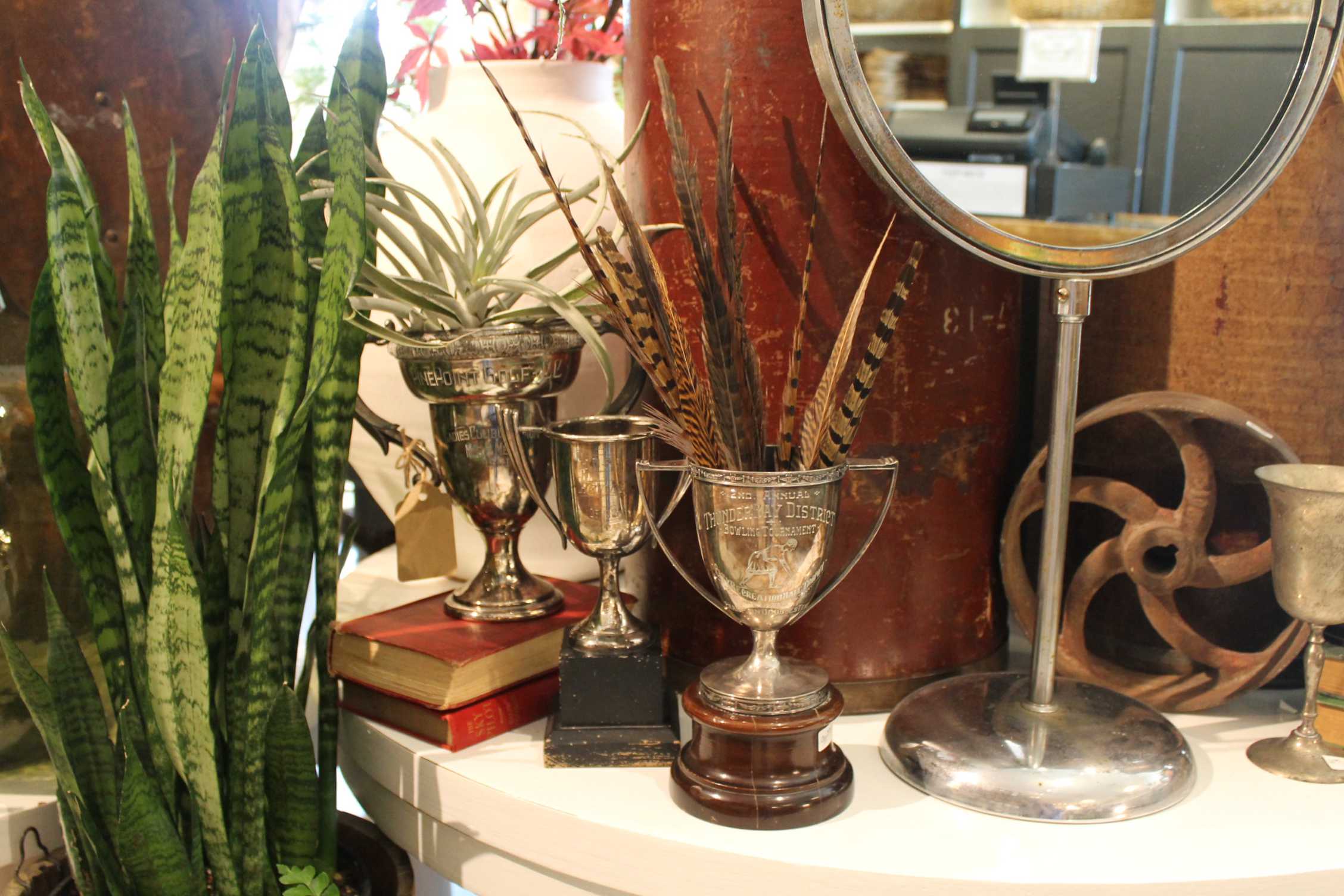 Please visit Oliver & Rust at 137 Highway 20 East in Fonthill, Ontario for an ever changing collection of curated vintage goods, handmade textiles, home decor and lots and lots of houseplants. A big thank you to Meg for allowing me to loiter in her lovely space and sharing these great decorating tips.
Happy hunting!